Randy Moss: Why Future Hall of Famer Should Attempt Comeback to NFL
February 13, 2012

Mike Zarrilli/Getty Images
Former NFL wide receiver Randy Moss told fans this morning that he wants to make a comeback to the league.
According to Benjamin Volin of The Palm Beach Post, the enigmatic talent spoke to viewers on USTREAM this morning and let them know he's getting ready to play football again.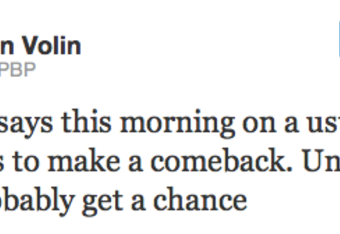 Volin believes that the record holder for single-season touchdown receptions will get a fair shake to actually catch on with a team. 
Moss is only 35 years old and was still highly productive up until his turbulent 2010 season.
According to Will Brinson of CBS Sports, the future Hall-of-Fame WR told everyone he just needed some time to figure things out away from the game.
"I wanna play football," Moss said Monday morning. "Your boy is going to come back here and play some football, so I'm really excited. I had some things I had to adjust in my life." 
Today is Moss' birthday, and he decided to host the USTREAM chat to give back to his fans. Now, many are hoping he decides to join their side when he comes out of retirement.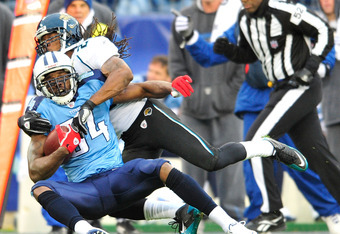 Grant Halverson/Getty Images
There has to be a number of franchises interested in acquiring Moss if he makes a true effort to get back into shape and attempts to continue to play football at a high level.
It would be crazy for any of his former teams to attempt to re-sign him to their roster—that list includes the Patriots, Vikings, Titans and Raiders—but many other franchises need an elite receiver.
Squads like the Bears, Rams, Jaguars and Browns could use a truly fast, immensely skilled and incredibly tall No. 1 receiver to boost their offenses.
Moss should come cheap too, and with the lack of talent these programs displayed during the 2011-12 campaign from the wideout position, it would be stupid not to bring him in.
He seems to have his head on straight as well, according to Mike Florio of ProFootballTalk.com.
"Faith, family and football, that's my M.O., bro," Moss said. "Your boy be back for the upcoming season."
If Moss sticks to his word, it's going to be an extremely intriguing offseason.