4 Reasons Why Lindy Ruff's Injury Is a Blessing in Disguise
Bruce Bennett/Getty Images

Earlier this week Lindy Ruff was injured in the Buffalo Sabres' practice, after Jordan Leopold lost his balance on a battle drill and took his feet off. Lindy landed on his arm and ended up breaking three ribs.
Lindy Ruff has been behind the bench in Buffalo for the last 14 season. I must confess that despite being one of Lindy's largest detractors this season, it was kind of odd not seeing him behind the bench in such an important game.
Well, the Sabres faced the Bruins and they won. They won big. We saw the Sabres play like they haven't played during this season.
Here are four reasons why Ruff's injury might be a blessing in disguise for the Sabres' second half.
Begin Slideshow

»
Bruce Bennett/Getty Images

Against the Bruins, let just say the Sabres played with a chip on their shoulder.
Ok, the Bruins' game was meant to be cathartic because of Miller's concussion, Gaustad's reaction and how he would engage players like Milan Lucic's and Patrick Kaleta's role in this game, and many other factors—but no one could've imagined that the Sabres would've played like they did.
Scoring six goals against the Stanley Cup Champions shows what this team can do, but it also shows that this team needs motivation.
Lindy's injury might have been that last drop they needed to spark them into a comeback in the rest of this season.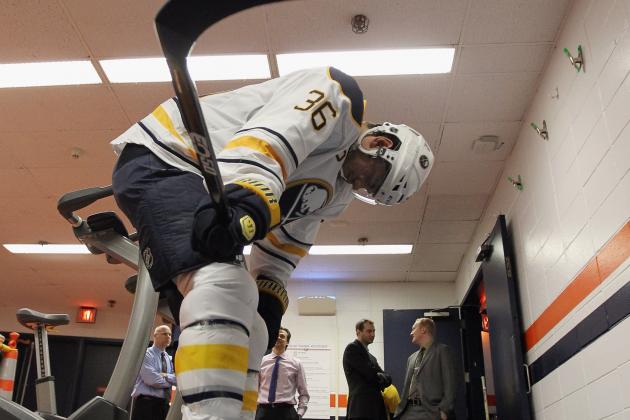 Bruce Bennett/Getty Images

Before this game, Patrick Kaleta hadn't been playing as well as he had last season. The only remarkable play of his this year was his headbutt on Philadelphia's Jakub Voracek.
Last game was different.
Kaleta showed a ridiculous amount of emotion when he took a run on Zdeno Chara, toppled the giant, and then—paid the price for it by taking a hit.
He got the crowd going by fighting Milan Lucic and caused a melee, while getting tangled with Adam McQuaid.
Ruff is a very emotional person as seen on the Jordin Tootoo incident, and the Sabres now need someone to fill that void on the ice.
He's not half as controversial as Sean Avery, but he sure is one of the loudest mouths out there. If he could still play while taking the punishment that he'll start taking from now on, he'll be of great service to Buffalo.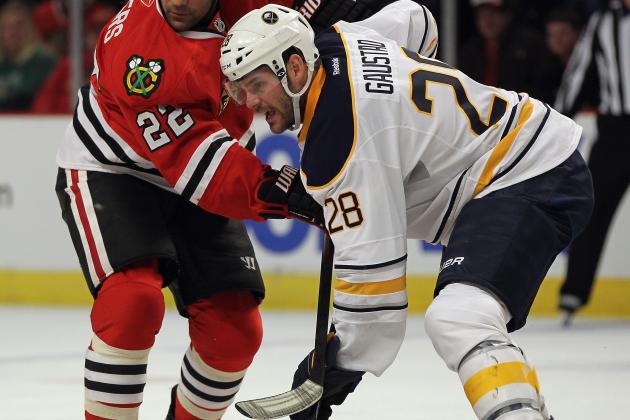 Jonathan Daniel/Getty Images

Coincidentally, the last two games the Sabres won, Gaustad was either in the middle of the melee—or standing up for his team.
Against the Montreal Canadiens, he got the opposing team going by chirping Max Pacioretty. Against Boston, Gaustad was involved in every single altercation and made his presence felt.
Now, with Ruff out, it's an opportunity for the leadership core to get the tram rolling, and to prove to themselves that they are capable of winning—even without their coach.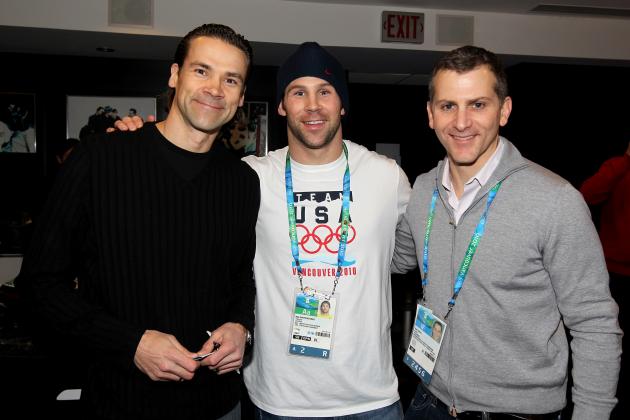 Christian Petersen/Getty Images

The coaching staff of the Sabres is solely composed of ex-players. The two forwards, Lindy Ruff and Kevyn Adams, and two defensemen, James Patrick and Teppo Numminen—have been able to maintain the team in Lindy's absence.
Just as we thought that the Sabres were going to begin a mighty playoff push by winning two last week, they went on to lose against the Tampa Bay Lightning. We can't ask much of these guys because they are just keeping the bench warm—but they may prove themselves worthy of a job depending on the team output.
They are younger than the other NHL head coaches, except for maybe Guy Boucher of the Lightning and Randy Cunneyworth of the Habs—but they might be what this organization needs in the years ahead.