NHL Debate: Wayne Gretzky vs. Gordie Howe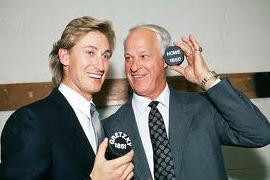 On Sunday, October 15, 1989, the Los Angeles Kings' Wayne Gretzky in Hollywood-type fashion backhanded the puck into the net with 53 seconds left in the game to make a 4-4 tie against his former team, the Edmonton Oilers. This goal was Gretzky's 1,851st career point, breaking the record set by Gordie Howe by one point.
In that moment of iconic history, a war of words and opinions started. Wayne "The Great One" Gretzky vs. Gordie "Mr. Hockey" Howe. Who is the better player? Who is the best to ever play the game of hockey?
I have witnessed and taken part in this debate numerous times and in hearing all of the arguments, facts and opinions, something finally occurred to me. It is always the exact same cyclical debate every time...
Begin Slideshow

»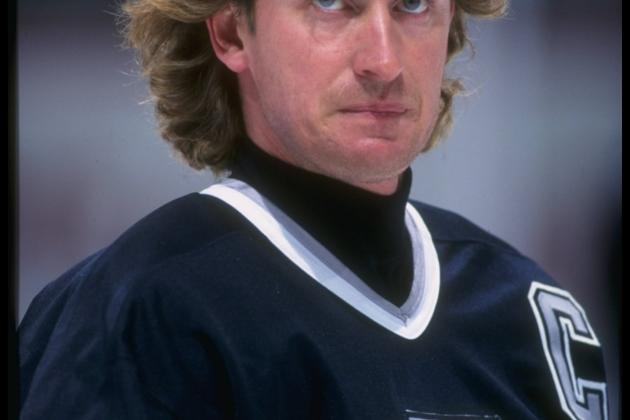 Glenn Cratty/Getty Images

The first thing that must be mentioned about Wayne Gretzky is his records: 40 regular season NHL records, including most points, goals and assists; 15 Playoff records; six All-Star records.
Gretzky had to surpass Howe to obtain many of these records, and he holds the most MVP awards of any athlete in North American sports.
Gretzky once said, "A good hockey player plays where the puck is. A great hockey player plays where the puck is going to be." This was evident in his play, as his vision was unparalleled by any player.
He reached 400, 500, 600, 700, 800 and 1,000 goals in fewer games than anyone else and has won four Stanley Cups.
Summary: Gretzky holds all the records. By definition, that makes him the best.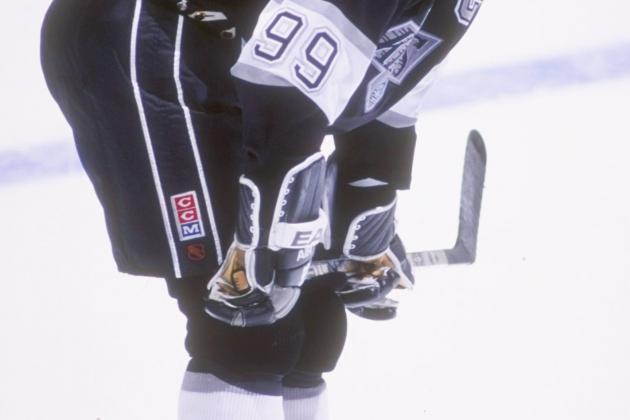 Glenn Cratty/Getty Images

Oilers then coach Glen Sather once benched Wayne Gretzky the entire first period for not playing defense. This very well may be the largest argument against Gretzky: His defensive skill was lackluster.
However, the best defense is a great offense.
While having a knack for slipping hits, physical play was not Gretzky's strong suit, either. He could often be found lying on the ice for a little too long after a hit or scrum.
Gretzky was a protected player. Dave Semenko and Marty McSorley acted as bodyguards to "The Great One."
Summary: The argument here is that Gretzky was not a complete player.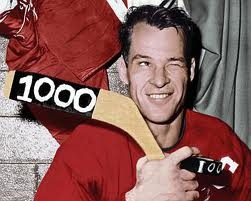 "I pick Gordie as my No. 1 all-time player. He played the longest. He was the toughest player of his era. He was the best offensive player, and defensively he was used in all situations. He could play center, right wing and defense. He could shoot right, and he could shoot left. If you could make a mold for a hockey player, it would be him. I never thought there was another player close to him." —Scotty Bowman
It is tough to argue with the winningest coach in NHL history. Bowman summed up every "for Gordie" argument in a single paragraph.
Howe was a complete player. He could pass, shoot, score, fight, check and defend. He also won four Stanley Cups.
What could you say negatively about Gordie Howe?
Summary: Howe played the game—every part of the game—and to this day, he played it better than anyone else.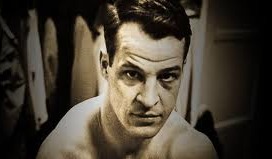 Some consider Gordie Howe a dirty player with his legendary elbows.
But, anyone who plays a tough game will be called "dirty" at some point.
Summary: The lack of things on the list against Mr. Hockey is just another testament to his talent.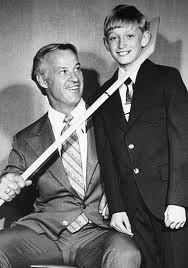 Young Wayne Gretzky having picture taken with Gordie Howe
These arguments aren't substantial in determining a winner but are commonly mentioned anyway.
The "Apples and Oranges" Argument
Gretzky and Howe were two different players with two different styles, playing in two different eras. Comparing the two is like comparing, well, apples and oranges.
Add Mario Lemieux and Bobby Orr
A debate for the best of all time may have to include Lemieux and Orr, but this comparison is between Gretzky and Howe. When Ali and Frazier are in the ring, why would you talk about Liston?
Other
Gordie Howe was Wayne Gretzky's favorite player.
Gretzky's number 99 is the only league-wide retired jersey.
Summary: These are arguments meant to stir the pot rather than provide legitimate points.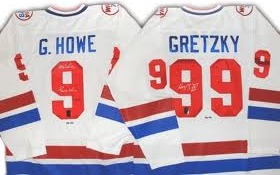 Have your say in the comments section!
Who do you think ranks supreme: Wayne Gretzky or Gordie Howe?
The entire point of a comparison is to get people talking and understanding different viewpoints. Let's try to keep it respectful, gang. Thanks!