Jim Tressel Hired as Administrator for University of Akron
February 2, 2012

Jared Wickerham/Getty Images
Jim Tressel has made his way back to college, but it isn't for football. 
According to Rod Ledgard of the Akron Beacon Journal, the University of Akron has hired Tressel as an administrator.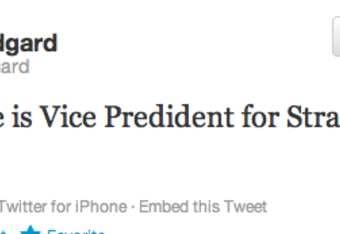 This is big news for the college football world because of Tressel's history. Indeed, many wondered if he would ever coach again.
This new gig definitely lets us know that his coaching days are over.
At least for now, that is. There's always the possibility that he could coach in the NFL someday. Meanwhile, should he ever coach college football again, the NCAA will discipline him and the school he's hired by. 
What It Means 
The former Ohio State Buckeyes football coach cheated and lied, which is why he isn't allowed to coach anymore. 
He's now working for the school where he was once a graduate assistant, and his title is of question. 
The Vice President for Strategic Engagement is a new position for Akron. According to Pat Galbincea of the Cleveland Plain Dealer, Tressel's first action is to "raise money for a new basketball arena." 
Tressel helped Akron find a new football coach, and he's now helping other areas in athletics. 
He may not be able to coach, but he's still finding a way to play a role in college sports. Take that as you will. As long as he doesn't continue his trend of cheating, all is well. 
What Happens Next 
Tressel will start his new job on May 1 and receive a base salary of $200,000. His days with the Indianapolis Colts are over, and Tressel is now setting out to help a small school in need.
There is no doubt that Tressel is very wise when it comes to the college sports world, and it appears he's going to find ways to help Akron achieve overall. 
In the report by Galbincea, he claims that Tressel will "also focus on student success and the Akron Experience program, which will offer students learning opportunities outside the classroom such as service projects." 
It's an interesting turn of events for Tressel, and Akron is certainly getting an intelligent man capable of doing great things for the Zips. 
This news will bring a ton of attention to Akron, although some of it might be negative given Tressel's past.