WrestleMania XXVIII: Why Triple H's Refusal Is for the Best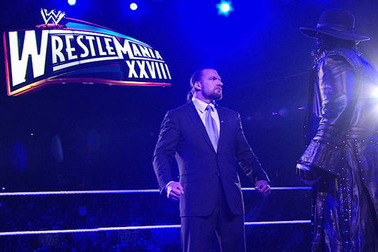 Raw last night was packed with intrigue as it went off the air.
Within its two-plus hour slot we, the WWE Universe, were given insight into what the WWE plan to do for their biggest show of the year, WrestleMania XXVIII on April 1st—namely with the ever likely Punk/Jericho mach-up.
One match we won't see, however, is a match that several weeks ago was an almost certainty: Triple H/Undertaker III.
If we are to take the image at the end of Raw at face value (and remember: this is WWE, doing that is risky business), upon The Undertaker's return to a WWE ring in almost 10 months, the man who took him out for nearly a year, Triple H, in responding to The Deadman's challenge of a rematch at WrestleMania XXVIII, walked away.
Why would he do such a thing? After all his bravado and boasting that he "ended" The Streak, why would Triple H back down now?
While we may learn of the answer in a few weeks to come, or, seeing as it's WWE we're talking about, we may see Triple H's true intentions be unveiled, for now we are given the image that 'Taker/Trips III will NOT be at WrestleMania XXVIII in Miami, FL.
And that's not a bad thing, it's a good thing.
Begin Slideshow

»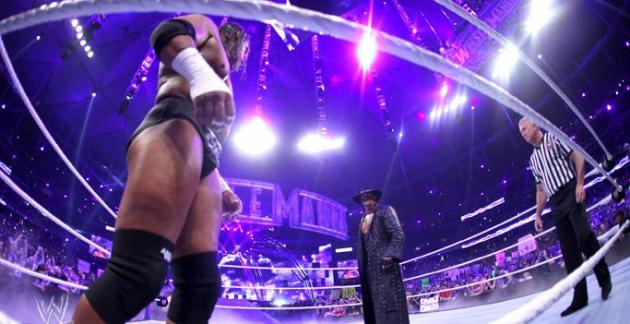 Say what you will about their match last year, but The Cerebral Assassin and The Phenom's match at WrestleMania XXVII was the best match we could possibly get out of these two men nearing the end of their careers.
The fact that this match was delegated to a brawl showed what these two can and cannot do in the ring together.
We all know these two are great brawlers, and for a big-time grudge match, their WM27 confrontation was one of the best matches of the year—made better as a result of a weak card for the rest of the event.
The fact is, after such an impressive showing last year, how could these two top that match?
The answer is: they can't.
Last year we were given a match between two men that had last been seen 10 years ago, and WWE jumped on that by almost striking their WM27 match from memory. But with only a year gone by now, and neither man really doing much in the time since, their match last year is still fresh in everyone's minds.
The simple fact is neither man can truly one-up their match last year.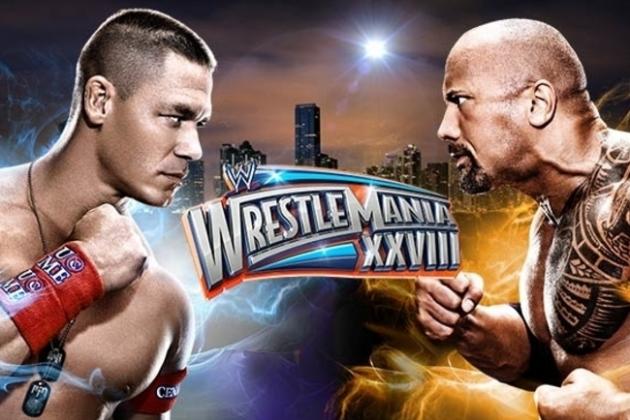 This image says everything we need to know about WrestleMania XXVIII.
The match everyone will be talking about going into April 1st will be John Cena vs The Rock.
And rightfully so. It's a clash of generations, exactly like Rock/Hogan ten years ago, except this time the roles are reversed, and Rocky is the old-guard heading in.
The fact is that this match has a very good chance of closing the show (I don't think that it will, but that's not important right now), and whether it does or it doesn't, it doesn't leave any space for a Trips/'Taker III match on the card.
If this match was to go on after the WWE Title match, it would be the only match to do so, so as to still hold the company's top title in high regard. The fact is WWE would never even consider putting TWO matches above the last main title match. And based on The Rock's draw, there is no way any type of third WrestleMania match would go on after Rock/Cena.
So with that, how could one possibly justify Triple H/Undertaker III when it would be the third or even fourth to last match of the night?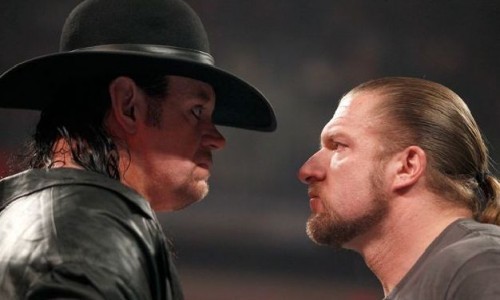 There has only ever been one rivalry that has led to three WrestleMania matches—The Rock and Stone Cold Steve Austin—I wouldn't rate the Undertaker and Triple H "rivalry" on the same level.
The fact is seeing a WrestleMania rematch is such a rare occurrence in of itself. There have only been seven rematch matches at WrestleMania, nine if you count matches where a third superstar was involved in one of the matches (which I don't).
I'll accept that Trips/'Taker was deserving of a second WrestleMania match but I would oppose 'til I'm blue in the face at the idea of a third outing.
The truth is the only time they had an actual storyline going into WrestleMania was at X-Seven, where Triple H, still in many eyes as unproven, looked to take out the last person to suffer at the hands of The Game: The American Badass.
Their WM27 match was built up as a personal confrontation that had exceeded the boundaries of a simple match-up.
At WM27, you didn't get the same feeling. While their match was good, there was no real investment in either character and their match felt like two guys with nothing else to do were locking horns once more just for the hell of it.
Now while I don't think if this match were to still go ahead this would be the case again, it still drives home the fact that this "rivalry" doesn't feel personal enough to warrant three clashes at WrestleMania.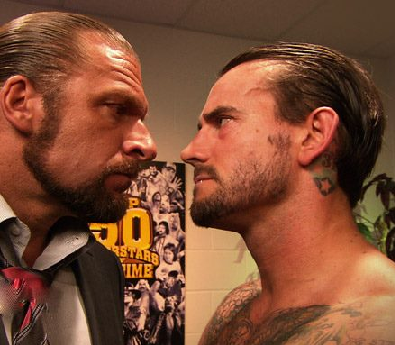 The fact that Rock/Cena is being promoted as heavily as it is, overshadowing the rest of the April 1st pay-per-view card, WWE doesn't have as much riding on the rest of the card as they have for the past few years.
Their only concern is having a card that, in execution, matches up to Icon vs Icon II.
Triple H/Undertaker III isn't going to add more buy rates over Rock/Cena. The fact is that last year's WrestleMania would not have exceeded 1 million buy rates had it not been for The Rock's return in February, regardless of the duo's rematch ten years on.
With that in mind, WWE does have an excellent chance to use two guys with a lot of experience and star-power to get over other potential main eventers waiting in the wings for their big match to send their careers into the stratosphere—like WWE did by having Triple H face CM Punk at Night of Champions.
Whether or not Triple H's struggle for power with John Laurinaitis leads to a kind of grudge match with Triple H against a superstar on Team Johnny, or some kind of big-time tag team match for the same thing, or Undertaker faces another up-and-comer looking to make a name for themselves by doing what no other person has done before, the fact is that both men could help WWE prepare for a future without them by forging new main eventers to take their place.
But maybe it's because an even bigger match is on the horizon.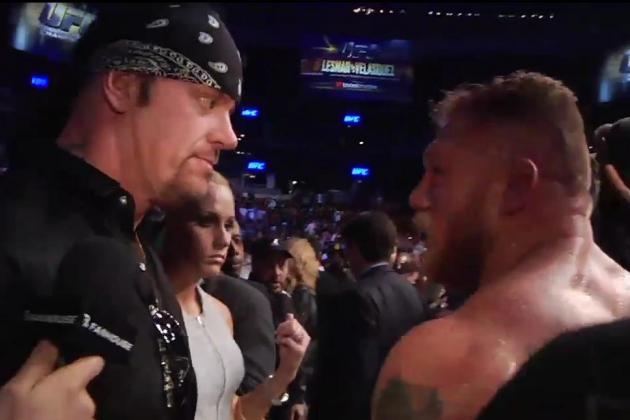 I know, right?
If there is one match that could potentially generate more buzz than Rock/Cena, it's 'Taker/Brock.
The fact that in Lesnar's brief two-year stint with WWE he faced The Undertaker in lengthy feuds in both years spoke volumes as to where WWE held Lesnar and his role in the company at the time and in the foreseeable future until his departure.
And with Lesnar's recent retirement from UFC and MMA, speculation has been rife as to if Lesnar will return to WWE for a brief, big match payoff. And being The Undertaker's 20th opponent is that type of big match payoff.
Brock Lesnar has managed to transcend the constraints of "WWE Superstar" and become a household name. He has done this without losing support from WWE fans who he left behind.
Lesnar's a man who has received mostly universal support from wrestling fans in his future endeavors and as a result has become a star with huge drawing potential if he were to return to the square circle one more time.
If 'Taker is to end it all in his 20th WrestleMania match in Miami, or even in preparation for the possible match against Cena at WM29, there is no doubt that a returning Brock Lesnar is the perfect opponent.
But the fact is, like with Triple H, where would this match be put in regards to the order of matches? Would WWE relegate this match to third or fourth before the end? Would this match go above Rock/Cena? Would WWE honestly consider putting two matches above their last title match?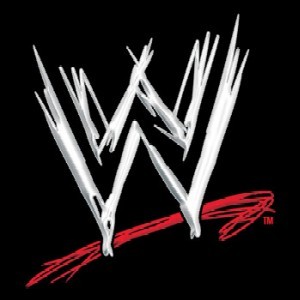 This is all still just speculative in the end.
As has been said before, the is the WWE we're talking about. This is a company that like to throw audiences off just for the fun of it—just look at this year's Royal Rumble.
Maybe we won't get Triple H/Undertaker III at WrestleMania XXVIII. Or maybe this is all just a ruse to throw us off the scent again and somewhere down the line Triple H will pull the wool from over The Undertaker and our eyes.
But for the most part, if what we're believed to be told, Triple H vs The Undertaker will NOT be one of the matches headlining WrestleMania XXVIII in the Sun Life Stadium in Miami, FL on April 1st.
And this bleacher couldn't be happier.
What do you think? Are you happy we won't see Triple H/Undertaker at WrestleMania XXVIII? Who would you like to see these two men face? Please comment below.
Thanks for reading.