WWE: 15 Superstars We Want to See Back in the WWE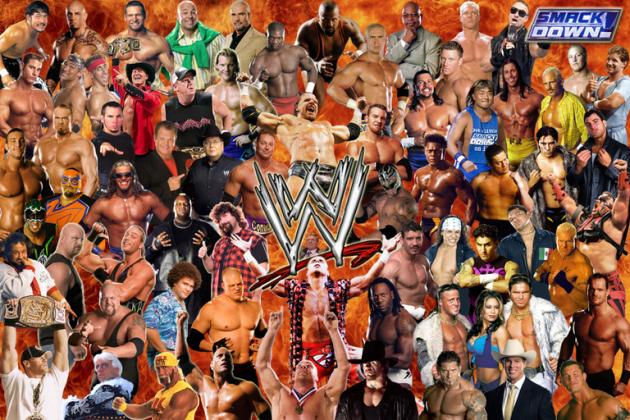 Photo courtesy of: www.mahalo.com
About this time last year, I was just starting to write articles. I had no idea where to begin or what types of articles would be successful in drawing in my readers' attention and interest.
One of my first articles was 10 Superstars that Should Return to the WWE. What better time to revisit this slideshow than one year later?
Everyone has their own personal favorites that they wish could get one more run at the WWE. These 15 superstars can be wrestling for TNA or ROH, wrestling on the Indy circuit, or even retired. Sometimes, the WWE is at fault for the failure of a superstar.
A lousy gimmick, poor booking or even backstage politics can all get in the way of a superstar's push to the top. This list contains 15 superstars who we (the fans) want to see get another shot with the WWE.
Begin Slideshow

»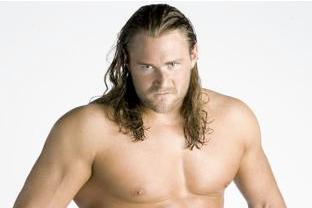 Paul Burchill as "The Ripper" allwrestlingsuperstars.com
These are superstars I would like to see return to the WWE, but they are not necessarily in the minds of the average WWE fan.
Heidenreich
If booked correctly, I think Heidenreich could be a great big man/powerhouse type superstar. The WWE pushed him into a feud with the Undertaker quickly after his debut, but then Heidenreich was turned into a poetry reading, dancing-with-kids friendly giant who had psychiatric problems. I'm sure we all remember what he did to Michael Cole.
Finlay
A veteran of the trade, Finlay was one of my favorites. He is older than most other superstars but that doesn't hinder his wrestling ability in the least. I would have no problem watching a match featuring Daniel Bryan, Finlay and William Regal.
Paul Burchill
I loved him as a pirate, as did most of the WWE fans. His problem came when the WWE booked him in an incest angle with his "sister" Katie Burchill. I am not sure why the WWE thought this angle would be successful but it fell flat.
Bring Burchill back as The Ripper, and team him with Drew McIntyre. Both superstars have a similar fighting style and could help put some stability in the WWE's lackluster tag team division.
Al Snow
There is just something about Al Snow that I always liked. Never the most popular or talented guy in the ring, Al Snow was still able to put on a good show for the WWE fans.
Gangrel
A freak vampire, what's not to like?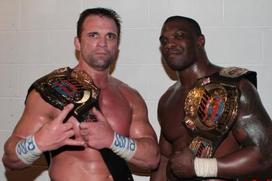 allstarchampionshipbelts.webs.com
These two were a good tag team in the WWE and they are now a great tag team in ROH.
Bring these two guys back to the WWE where they can bring the tag division back to respectability.
These guys could be this era's version of the Dudley Boyz or Matt and Jeff Hardy.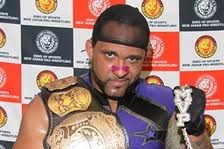 www.cheap-heat.com
MVP was a crowd favorite and villain playing the roles of a heel and face superstar during his WWE career. I think that MVP could return and really leave his mark on the WWE.
MVP has the skills to be successful. He is a good technical wrestler, has mic skills, and is able to get the crowd behind or against him.
All he needed was for the WWE to book him correctly. I think the majority of fans want to see him get another shot in the WWE.
Now the only question is what theme he should use?
The classic?
Or the newer, ballin' theme?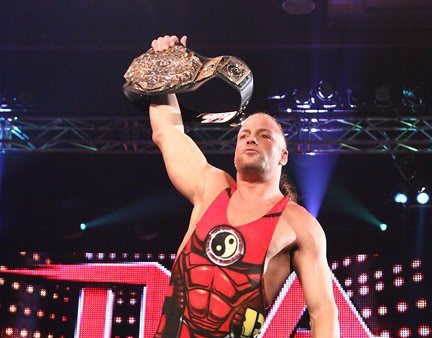 unlimitedradio247.com
RVD is one of my favorite guys from the WWE's past. He is a great technical wrestler and high flyer. He can do anything the WWE asks him to and could even carry the World Heavyweight Championship without too much trouble.
Rob Van Dam was once the holder of the WWE and ECW Championships simultaneously, but drug problems ruined his WWE career. If he can commit to his career and stay clean, which I think he can, then he can be successful in the WWE once again.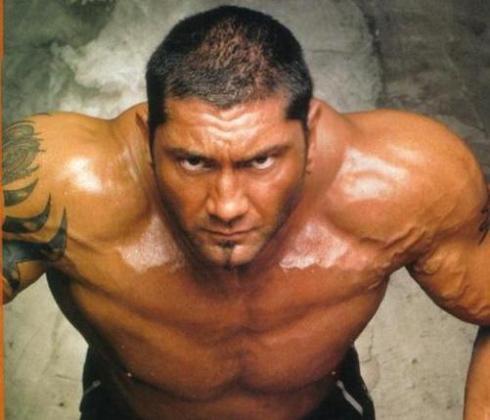 mmabay.co.uk
While not one of my personal favorites, Batista has many fans. He is a monster powerhouse that can demolish anyone in the WWE.
The only thing holding him back is his controversial attitude and his age. Batista is 43 years old, so if he were to return to the WWE, what would he be capable of?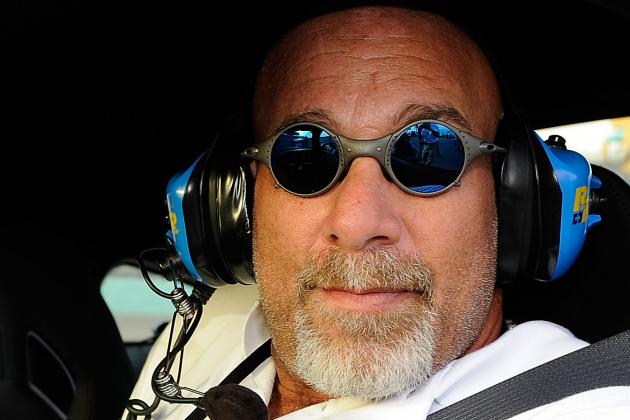 Rusty Jarrett/Getty Images

I think the majority of people wouldn't mind seeing Goldberg come back for one final storyline.
The way Goldberg left the WWE was not a good indicator of his career. Goldberg helped turn WCW into a powerhouse before coming to the WWE.
Putting Goldberg in a WrestleMania storyline will surely increase revenue.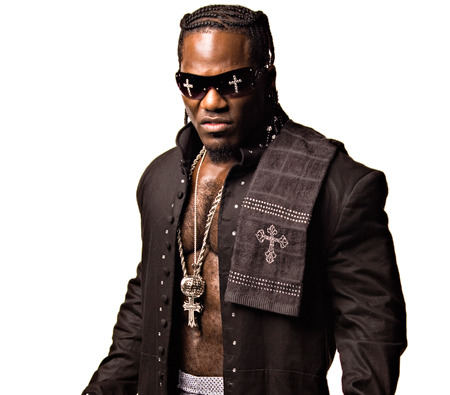 wrestlingopedia.com
When Elijah Burke was in the WWE, he was the leader of the New Breed on ECW. Once that angle ended, Burke did little of anything and found himself out of the WWE. Burke moved on to TNA where he has become "The Pope" D'Angelo Dinero.
With his new angle and push on TNA, Burke has shown that he could be a big-time superstar. Bring Burke back and give him the push he deserves.
Many of the WWE's ECW brand superstars are now stars in the company: Sheamus, The Miz and CM Punk, just to name a few. Burke has the potential to be great just like his ECW counterparts.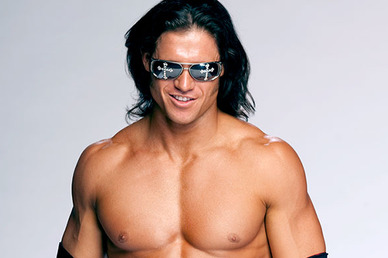 While not one of my favorite guys, Morrison has many fans that think the WWE misused him. With as much talent as Morrison possesses, he should have been a big star in the WWE.
His attitude and choices turned out to ruin his career, but that doesn't mean he doesn't still have fans who want to see him back in the WWE ring.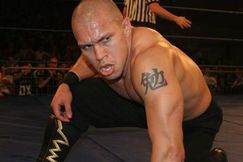 ring-rap.com
Another one of NXT's "winners," Kaval went nowhere. You would think the WWE would realize that if the fans voted Kaval through, they would want to see him in the WWE and be successful. Apparently not as Kaval did little, if anything in the WWE post-NXT.
The last thing we remember of Kaval, is Drew McIntyre defeating him in about two minutes in his final match.
Kaval should get another run in the WWE, but this time book him correctly. Don't make him LayCool's pet again.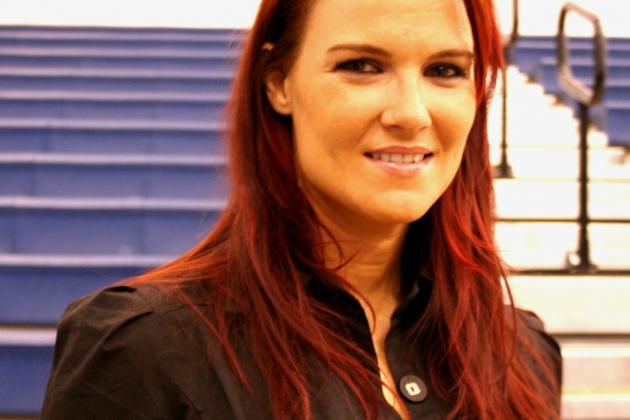 en.wikipedia.org
For years, people have been begging the WWE to do something about the Women's division. Bringing back someone like Lita would help ignite interest in the division.
If Lita were to return, I recommend getting rid of that waste of a title Divas Championship. Have Lita return with the Women's Championship and wreck all of the "barbie" divas.
Jon Kopaloff/Getty Images

There is just something about Brock Lesnar that makes people like seeing him destroy someone. When Brock debuted in the WWE, he wreaked havoc on the roster and was truly "the next big thing."
After his stint with the WWE was over, Lesnar went to UFC, where he became a force. Lesnar accomplished what he set out to do and retired from the UFC in December of last year.
Will Brock Lesnar return to the WWE in 2012? Let's hope.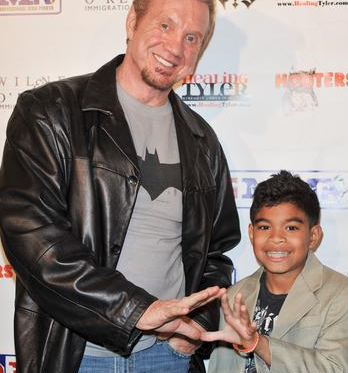 topnews.in
WWE fans would love if DDP returned to the ring for some action. He still has star power and could make for some interesting storylines if he decides to return for some ring time.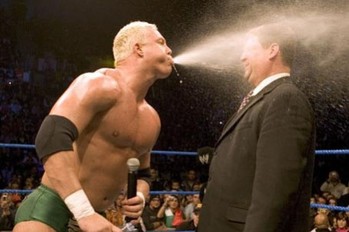 topnews.in
When Mr. Kennedy was in the WWE I really thought he could become something in the business. Whether it be for backstage heat or personnel reasons, Kennedy's career didn't go as I thought.
But with that being said, if Kennedy would return to the WWE, he could become a major player. Kennedy has the ability, mic skills, and charisma to go toe-to-toe with someone like CM Punk inside a WWE ring.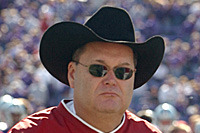 oklahoma.scout.com
The best commentator the WWE could possibly want is good 'ol JR. Anytime JR returns, the crowd goes nuts and gives him a huge reaction.
JR should replace Booker T on commentary and give us something pleasant to listen to while we watch our favorite superstars.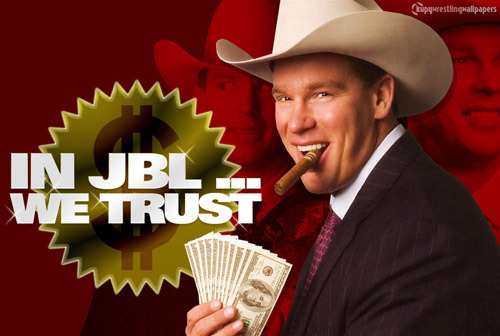 achairinmymind.wordpress.com
For my last choice I decided to pick a controversial choice. Not everyone likes JBL, but that is where his true character shines. JBL is great at making people hate him.
His rich, arrogant persona helped make him a champion. JBL should return and take his role back from Alberto del Rio.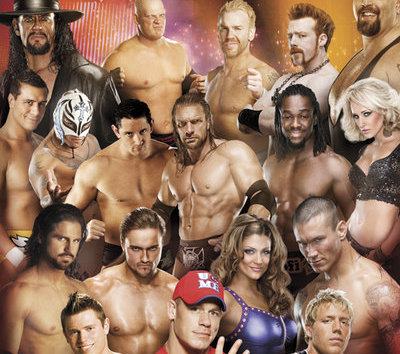 Thanks for reading.
Leave your comments below and stay tuned to my blog for updates on all sports.
Fresh on my blog, my Smackdown review!