Yu Darvish to Texas Rangers: 8 Reasons Why Prince Fielder Would Have Been Better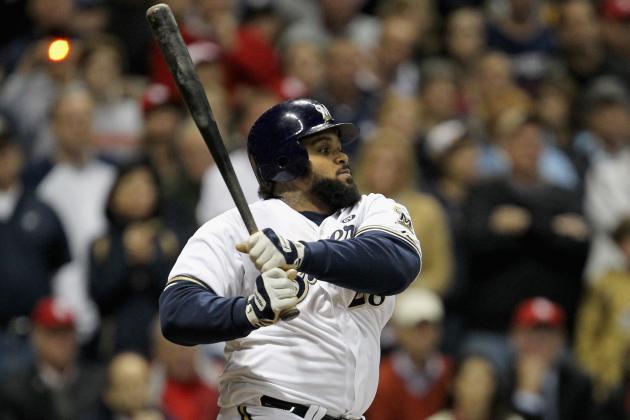 Jonathan Daniel/Getty Images
The Rangers opted to upgrade their rotation with Yu Darvish instead of upgrading their lineup with Prince Fielder. Will the move haunt the franchise over the next couple years?
The Texas Rangers agreed to a six-year, $60 million contract with Japanese pitching sensation Yu Darvish on Wednesday afternoon. The contract was announced just minutes before the 5 p.m. EST deadline to reach an agreement with the 25-year-old pitcher.
Don't get me wrong, under the circumstances, both sides had to get a deal done or they both would have suffered severe embarrassment.
The Rangers would have had to explain to their fans why they threw up over $50 million to talk to the kid and suddenly decided that he was too expensive. Darvish would have been labeled as a prima donna who only cared about money and was too good to play in a smaller market like Texas.
However, the Rangers made a mistake. While the Rangers did bolster a rotation that has lost Cliff Lee and C.J. Wilson in back-to-back seasons, they could have made a better move...signing Prince Fielder.
Begin Slideshow

»
Kevork Djansezian/Getty Images
Yu Darvish will follow the footsteps of Hideki Irabu, Tsyoshi Nishioka and Akinori Iwamura as Japaneese players who have had great success in Japan. However, will Darvish follow their footsteps as underachieving major leaguers?
As a Minnesota Twins fan, I can tell Texas Rangers fans what to expect from an incoming Japanese player thanks to my experience with Tsyoshii Nishioka.
When a Japanese player is first signed, he will be compared to the gold standard of Japanese major league players. If the player is a hitter, they will be compared to Ichiro. If the player is a pitcher, he will be compared to Hideo Nomo. This is stage one.
In stage two, the player has every aspect of his game measured in spring training. They will show the player next to their gold standard counterpart during spring training TV broadcasts. Also, if they get shelled or dominated in a game, it's only because they're adapting to the game.
Stage three is where I make my point about this. This is where the player shows what he can be. For guys like Nishioka, Akinori Iwamura and Hideki Irabu it becomes a constant struggle to live up to high expectations that eventually leads to a premature ending to their major league career (Nishioka's is assumed as he's expected to battle for playing time in the Twins system this spring).
Most Japanese players have found themselves in the former category as they just can't make the adjustment. I'm not passing judgement on Yu just yet, but the odds aren't good for him to succeed.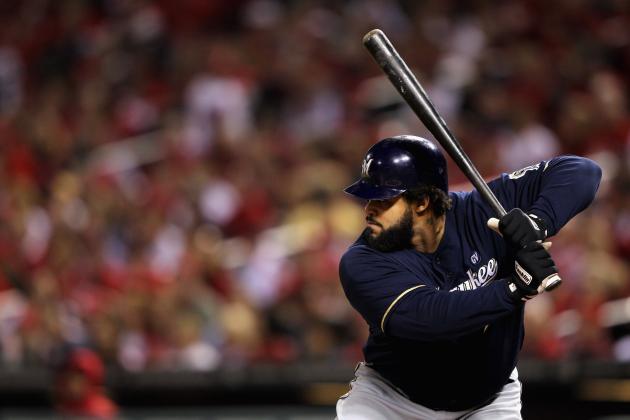 Jamie Squire/Getty Images
Prince Fielder would find himself sandwiched in a lineup with Josh Hamilton and Nelson Cruz if he came to Texas.
The Rangers main competition in the American League West is the Los Angeles Angels of Anaheim. The Angels decided to go on a spending spree to try and dethrone the Rangers next summer, but no matter who the Angels threw in their rotation, they would still have to face a devastating lineup without Prince Fielder.
Adding a great power hitter like Fielder would make the Rangers lineup even scarier. Pitchers would find themselves in a situation where they would be facing Josh Hamilton, Nelson Cruz and Prince Fielder in the same inning. That would be enough to even give AL East rotations nightmares.
Mix in guys like Michael Young and Ian Kinsler, and this lineup would score plenty of runs in the cozy confines of the Ballpark in Arlington.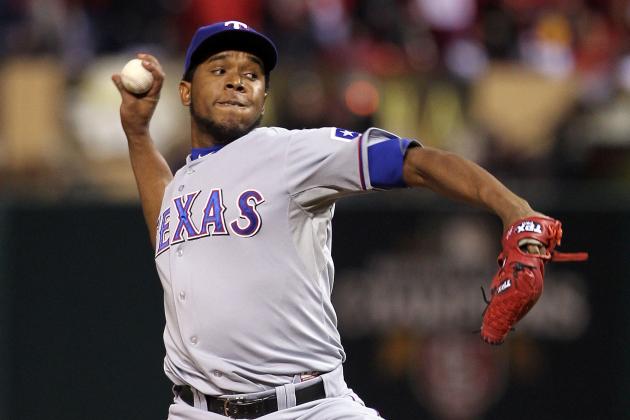 Ezra Shaw/Getty Images
Neftali Feliz will move to the starting rotation to fill the hole left by C.J. Wilson. So was the Darvish signing overkill?
The Rangers had to do something to fill the holes in their rotation, but it's possible that the Darvish signing is a case of overkill.
For the past year, the Rangers have wanted to move their flame-throwing closer Neftali Feliz into the rotation. After failing to find a suitable replacement for Feliz last year, they had him close for one more season before signing Joe Nathan last November.
The adjustment from the closers position to the starting rotation can be difficult. However, Feliz's minor league numbers may indicate that the Rangers may have a new ace on their hands.
Feliz went 10-6 record as a full-time starter in the Rangers organization in 2008. His 153 strikeouts in 127.1 innings pitched seem to indicate that Feliz should have little difficulty becoming an effective starter in the major leagues.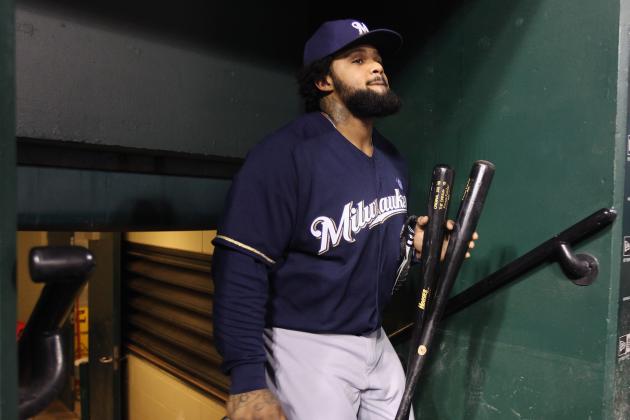 Christian Petersen/Getty Images
Prince Fielder has put up massive power numbers in the major leagues. Darvish has had success in Japan, but has not proven it in the bright lights of Major League Baseball.
Scott Boras wrote a report on Prince Fielder to give to general managers around baseball who were interested in signing the 27-year-old first baseman. According to the Jerry Crasnick article, the report was big enough to fill a giant steel binder.
In my opinion, I feel that Boras is working too hard. If I were Fielder's agent, I would walk into the Texas Rangers offices with my client and say something like...
"Mr. Ryan, I believe you've heard of my client Prince Fielder. He hits bombs. Big bombs. Bombs that will make you say 'Wow.' 'Holy @#$%' and my personal favorite 'Unleash the Fury!'"
Fielder has hit 30 home runs in every season of his professional career except for his rookie year of 2005 (when he hit 28). The big key to this is that he has done it at the major league level.
While Darvish had a record of 18-6 last season, there is no guarantee that he wins 18 games next year for Texas. Signing Fielder is the safest bet.
Chris Trotman/Getty Images
Johan Santana has spent the majority of his six-year contract with the New York Mets on the disabled list with a shoulder injury.
Locking up one of the best pitchers in baseball with a six-year contract sounds like a good idea. That's why most teams make that offer when a game-changing pitcher like C.C. Sabathia or Cliff Lee hits free agency. However, there are also huge risks involved.
The New York Mets acquired Johan Santana from the Minnesota Twins and promptly signed him to a six-year deal. While Santana was worth every penny for the first two years of the contract, he has ran into shoulder issues since. Santana has not pitched in a game since the end of the 2010 season.
That's the risk that the Rangers are taking with Darvish, and he is nowhere near as accomplished as Santana was when the Mets acquired him.
Mix in the fact that Fielder hasn't had a significant injury as well, and the Darvish contract seems like the Rangers are going all in at the poker table.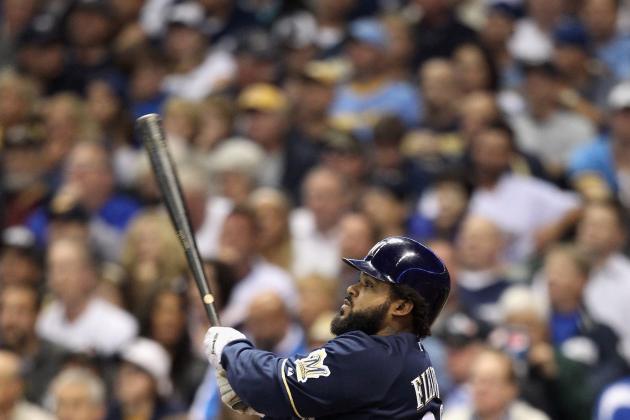 Christian Petersen/Getty Images
With the way fly balls go out in Texas, Fielder could be headed toward an AL MVP season with the Rangers.
The Ballpark in Arlington has been known to give up a couple home runs. With a notorious jetstream in both power alleys, it is known as one of the most difficult ballparks to pitch in. Just imagine what damage Prince Fielder could do playing 81 games a season there.
The truth is that Fielder would launch so many balls out of the Ballpark in Arlington that he could be arrested for assault by the end of the season.
For Darvish, the challenge is trying to keep hitters like Fielder from finding that jet stream and launching home runs that land somewhere in Dallas.
It seems like Fielder would have an easier time in the Ballpark in Arlington than Darvish will.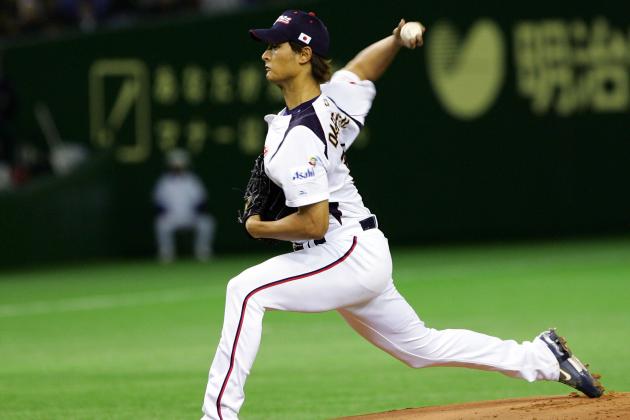 Koji Watanabe/Getty Images
Darvish has thrown over 200 innings in every season except for one in his Japanese career.
When Daisuke Matsuzaka first came to the major leagues, he had logged a ton of innings for a young pitcher. With the emphasis that most clubs were using when it came to their young arms, there was concern that Matsuzaka would break down and require Tommy John surgery.
The Dice-K camp scoffed at that notion saying that all of the innings pitched had made his arm stronger due to repetition.
According to an ESPN TV report upon Matsuzaka's arrival, Oakland Raiders quarterback Carson Palmer, who played for the Cincinnati Bengals at the time, saw this and decided to throw as much as he could to strengthen his arm.
The result was both players causing serious damage to their elbow. For Matsuzaka, he underwent Tommy John surgery earlier this offseason. In the case of Palmer, he didn't go under the knife but the injury completely derailed his once promising career.
Darvish has been an elite innings eater in Japan, as he's reached 200 innings pitched in all but one of his Japanese seasons.
The Rangers camp loves pitchers who don't care about pitch counts in the fashion that their owner Nolan Ryan once did, but you have to express some concern that Darvish could break down at some point during the life of his contract.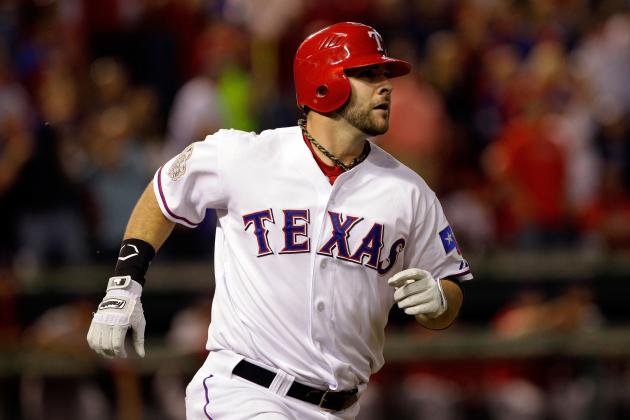 Rob Carr/Getty Images
Prince Fielder would provide a significant upgrade over incumbent Rangers first baseman Mitch Moreland.
The Rangers have a bigger need at first base than they do at the back end of their rotation. The Rangers already had talented pitchers such as Neftali Feliz, Matt Harrison, Colby Lewis and Derek Holland in their rotation.
Meanwhile, to the left of these guys, there is a gaping hole over at first base known as Mitch Moreland. It's not that Moreland is the worst first baseman of all time, but adding Fielder at first base would be a significant upgrade and give the Rangers lineup one less hole.
Even if the Rangers didn't want Fielder playing first on a full-time basis, the Rangers could use Fielder's bat at the designated hitter position.
It boils down to this: The acquisition of Prince Fielder would bring the Texas Rangers lineup from good to great.
The addition of Darvish does not have the same impact for the team, and that's why they should have kept their $113 million and spent it on Prince Fielder.