Gina Carano: Why Strikeforce Needs Her Back NOW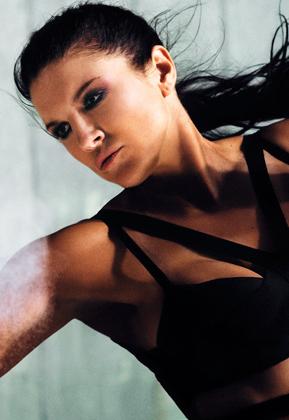 Ailing promotion Strikeforce is in dire need of the services of mixed martial artist turned actress Gina "Conviction" Carano, and they need her now.
The former women's Strikeforce title contender has been on a self imposed furlough since she fought and lost to Cristiane "Cyborg" Santos, in the company's first women's championship bout back in August of 2009.
Since then, there have been rumors of her possible return to the outfit—Dec. 17, 2011 was a date pencilled in, but nothing came to fruition.
Also, during that period, Carano (7-1 MMA, 0-1 SF) forged an acting career—most recently, the Steven Soderbergh's action flick Haywire, which is due out for general release on Jan. 20 2012.
Whilst the former face of women's MMA was transitioning to the art of thespianism, the San Jose-base promotion was in the process of being acquired by the Zuffa-based promotion UFC, which finally took place in March of 2011.
This consequently lead to the sudden demise of the promotion, which to be honest wasn't exactly fairing well up to them.
At present, Strikeforce is almost in the doldrums and with no pay-per-view to augment their ratings—an injection of sorts is required to keep it from flagging any further.
Gina Carano is the right person for the job, and here are the reasons why.
Begin Slideshow

»
With everything going pear-shaped for the Strikeforce organization, their problems were compounded two-fold with news that their featherweight champion, Cyborg Santos, had tested positive for anabolic steroids.
As a result, she was subsequently suspended for a year and stripped of the title.
This not only brought into question the legitimacy of her previous 10 victories, but also tarnished the image of the company, but more importantly that of women's MMA.
With Cyborg out of the picture (the only person to defeat Carano), her return will fill the void left by the former and add some much needed spice to bolster the organization.
Bantamweight champion Meisha Tate and rising prospect Ronda Rousey don't possess that kind of clout at the moment.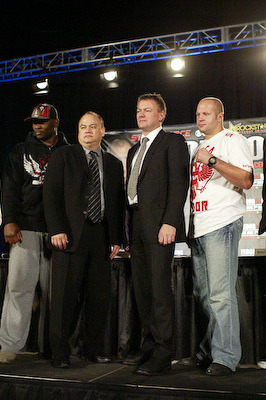 The Strikeforce Heavyweight Grand Prix Finale is set for its final leg sometime this year and with that comes the dissolution of the division.
Top fighters like Alistair Overeem and Fabricio Werdum have already departed the enclave for the UFC, whilst GP finalist Daniel Cormier and Josh Barnett are more than likely to follow suit.
And Fedor Emelianenko, their most lucrative asset, was giving his marching orders following several defeats.
With that said, the former face of women's MMA can become the ultimate face of the entire Strikeforce roster.
Presently, Gina Carano is on the verge of real recognition.
Her collaboration with director Steven Soderbergh on the film Haywire, whose most notable movies include Erin Brockovich, Traffic and the Ocean's Eleven remake, has in all likelihood furthered her celebrity.
Also, her lead role in a cast that includes such acting heavyweights as Michael Douglas, Antonio Banderas, Michael Fassbender and Ewan McGregor can only result in additional publicity.
Long story short—with Carano, Strikeforce could have a Brock Lesnar scenario on their hands—by that I mean bringing some of the movie fans as Lesnar did with his WWE fan base when he began his tenure in the UFC.
Carano, a natural beauty, now has that star quality to boot.
With that said, Strikeforce will be in a win win situation with Gina "Conviction" Carano on board.
For additional information, follow Nedu Obi on Twitter.