New York Yankees Need Another Bat: Johnny Damon, Prince Fielder, or Carlos Pena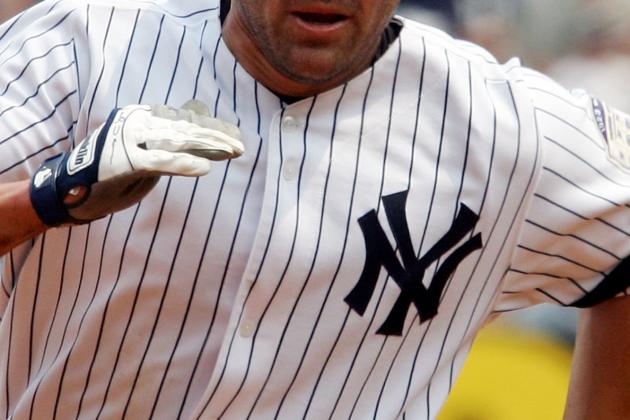 Jim McIsaac/Getty Images

After trading Jesus Montero, the New York Yankees will need another bat this season.
They had already re-signed Andruw Jones to play the DH role, but he was best against lefties. Are the Yankees ready to let him be the full-time DH?
He would still split time when the older position players such as Derek Jeter and Alex Rodriguez need a rest.
There are a few guys who have heard their names mentioned when it comes to the Yankees. Recently even Hideki Matsui has been mentioned.
If New York is interested in adding another bat, I think it will come down to Carlos Pena or Johnny Damon. But some conspiracy theorists believe Prince Fielder is on their radar.
All three players are represented by agent Scott Boras.
Begin Slideshow

»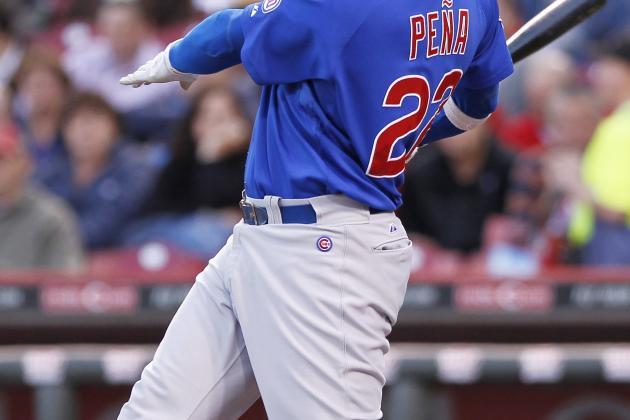 Joe Robbins/Getty Images

John Heyman reports that the Yankees are interested in signing Carlos Pena. Last year Pena hit .225 with 28 home runs and 80 RBI.
There are three major flaws with Carlos Pena: His average, his price, and his strikeouts.
Although his power is good, his average needs to be higher. He has not hit over .247 since 2007. In his last three seasons, he has not hit over .227.
Those averages are not worth the money he will be asking for. Hitting in Yankee Stadium however, it would be interesting to see if some of those deep fly outs would turn in to home runs.
Finally, his strikeout totals combined with the poor average, could mean trouble. He has averaged 162 strikeouts the last four seasons.
The low average, high strikeouts, and high price tag might be too much for the Yankees considering he would be sharing time at DH with the aging veterans. If they could talk Boras down on Pena's salary, then there might be a deal to be made.
However, there is competition for Pena, so the price might stay too high.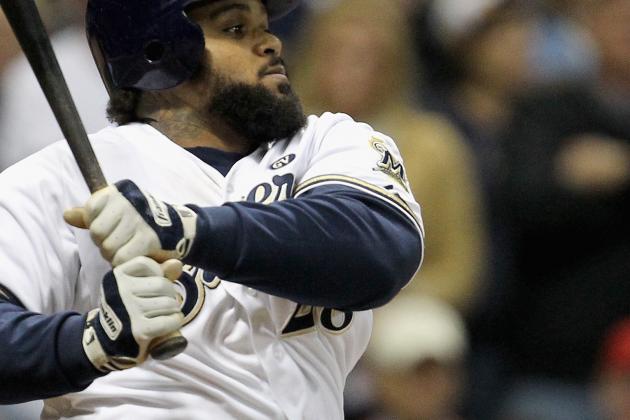 Jonathan Daniel/Getty Images

Prince Fielder could hit 80 home runs at Yankee Stadium. However, it's too much to ask a 27-year-old to settle in to a DH spot.
Many believe the Yankees dealt Montero to free up room for Fielder. That is not the case.
The Yankees need to use the DH spot for the older guys, and signing a guy like Fielder means the only guy he could swap with for a day is Mark Teixeira at first base.
A-Rod and Jeter would have to get full days off with Fielder in the lineup.
Fielder and Boras continue shopping clients, but I do not think he would be a great fit on the Yankees at this time.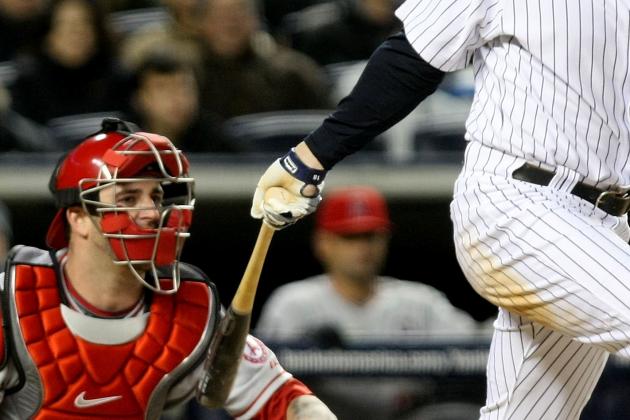 Al Bello/Getty Images

Could Damon really be a good fit for the Yankees?
I think so.
Coming to New York means dealing with pressure. The Yankees know that Damon can deal with pressure and will handle the city better than anyone.
The Baltimore Orioles are interesting in Damon, but does Damon really want to finish his career for a losing ballclub?
You would have to believe that Boras is going to make a call to the Yankees and see if there is any interest for Damon.
Although he is older, he would be playing as a DH and is capable of playing everyday if need be. Signing a 38-year-old sounds like something the Yankees need to stay away from, but he is still producing and has already played well under the bright lights.
Last year he hit .261 with 16 home runs and 73 RBI in 150 games. Even though Damon would be a year older, he would be hitting in Yankee Stadium. This would allow him to keep his home run totals up.
He would have another productive season in New York if the Yankees decided to take a chance with him.
If talks were to begin, there could be a couple obstacles standing in the way of a deal. Damon would probably want a two-year contract; to give him the best shot at 3,000 hits. The Yankees will probably be willing to offer a one-year deal.
In addition to the length of the contract, playing time would be discussed as well.
Damon will have to be an every day player to get to 3,000 hits in the next two seasons.
With Andruw Jones on the team to face lefties and older players who need half-days off, will the Yankees be able to play Damon nearly everyday? Would they let him take the outfield again at all?
He might not be the most likely to come to New York, but he will probably be the most productive and would not have to adapt to new surroundings as Pena would.
It will be interesting to see how how Damon's story plays out as the season approaches.