WWE: The Very Best of Shawn Michaels (Part 1)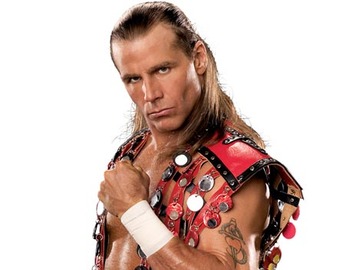 The Heartbreak Kid, The Showstopper, The Main-Event, Mr. WrestleMania.
Call him what you will, but there is no denying that Shawn Michaels has delivered some of the best moments, matches and promos over the last 20 years.
From his days as a rebel who didn't care about what he said to a mature adult who wanted to be a role model, Shawn has always entertained fans in only a way that he can.
Here are some of his very best moments.
These are only some of his best moments—there will be more coming in a few days, so if I forgot one that you want to see, feel free to drop a comment down below and toss out a suggestion.
"Bret Hart...You Are a Zero My Hero!"
As funny as Shawn Michaels was during his 2002-2010 run, nothing will ever match his sarcastic attitude back in 1997.
Just his facial expressions alone were pure gold.
The Heartbreak Brother....Brother!
This is classic Shawn Michaels, brother!
During his feud with Hulk Hogan, HBK turned heel and reverted back to his 1997/98 days of burying his opponents in only a way Shawn Michaels can.
The best part was that despite being a devout Christian, Michaels was still able to play the sarcastic heel to perfection.
During their match, brother, HBK gave the fans a performance that nobody could forget.
BROTHER!
Shawn Michaels vs. Hulk Hogan's "Strength"
The video speaks for itself.
No matter how many times I watch it, I still laugh.
Time for a Split.
I wonder what the WWE would have looked like had this not happened.
HBK Has Two Words and an Elbow for Vinnie Mac
This moment basically foreshadowed the reuniting of D-Generation X.
Also, if you haven't seen the full match, I highly recommend you do.
WrestleMania 12 Entrance
This entrance is awesome. Plain and simple.
It probably ticked Bret off that not only did he have to drop the title to HBK, but HBK also stole the show with his entrance.
Triple H vs. Shawn Michaels (SummerSlam 2002)
This was supposed to be a one-off appearance for HBK.
This was his first match in over four year.
He wanted to come back and just do one final match with his real-life best friend Triple H.
The result was everyone realized HBK came back better than ever and he competed for almost eight more years!
Sweet Chin Music
This is hands down one of the best moves in all of wrestling.
It can come out of nowhere, it looks extremely painful, and yet it's so simple that it works.
Until Part 2 Comes I Leave You with This!
I should be rolling out Part 2 either tomorrow or Saturday.
Any suggestions for clips, promos or matches?
Keep Reading