Toronto Raptors: Coach Dwane Casey Brings More Than Just Defense
January 5, 2012
Doug Pensinger/Getty Images
When the Toronto Raptors introduced World Champion (NBA Champion) Dwane Casey as the new head coach of the team, everyone confided in the fact that he was brought in to help the team defensively. The Raptors had struggled the past few seasons on defense, and it was made clear by management that they thought this was the biggest problem for their franchise. Therefore, this was the guy to fix just that because it is his speciality. 
Simple. But...
There is a lot more to this guy and to this move, folks.
Dwane Casey is a classy guy who is well respected in NBA circles (we shall keep his scandal out of this discussion as it was never formally proven). He had previously been a head coach in Minnesota, where after he was fired the team completely collapsed. His most recent venture was with Dallas Mavericks as the associate head coach. He brings a wealth of experience to Toronto and will change this franchise around.
He represents a figure that NBA players will be drawn to, purely out of respect. This is very different than what Jay Triano was capable of (I love the guy, and think he could be the best assistant coach in the league, but not head coach material). 
Toronto is a distant pulse in a very American-based league, so bringing in a very American coach helps to strengthen Toronto's ties. Having a Canadian head coach is great for PR, but is terrible for league connection as he didn't grow up in the NCAA system, which, believe it or not, is extremely important. I know I will get a lot of crap for this statement (Triano is involved in USA Basketball this and that), but you're ignoring my reasoning.   
The first step was to create a new culture, surrounded by handwork, accountability and teamwork. "Pound the Rock" Casey has provided this new creation, getting all his players to adjust to this system. The culture change is a nice refreshment for the Raptors, because ever since Chris Bosh left the team there has been no identity. Having an offensive juggernaut isn't a sure win in the NBA. Defense has proven to be the key ingredient to championships, and Casey has promised just that.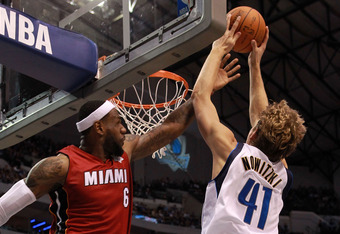 Ronald Martinez/Getty Images
The team is running very similar stuff to the Dallas Mavericks, and if they could win a championship with the formula, well, then so could we. You bring in a winner to create a winner. It's pretty simple. 
Casey has a great offensive philosophy as well. He likes to create space and move the basketball. Moving the ball is always key, but space management is what I identify as his most important contribution. With the size of the NBA athletes getting bigger and bigger, and with more players covering a larger amount of real estate, it is important to concentrate on spacing—allowing players to get the room they need to put on a show. He pays meticulous attention to offensive spacing, and has opened my eyes to what is important on an NBA basketball floor.   
Watching Andrea Bargnani the past few games has been a pleasure. He sits in comfortable pockets and frustrates every opponent because he is unstoppable. And when this occurs, all I can think about is Dirk Nowitzki and how they're the identical sets. And then it got me thinking.
Casey's job isn't too hard at all. He is literally bringing the identical approach that the Mavericks have to the Raptors. He has a younger version of the Mavs. He is using every play that helped Dirk get his looks for Bargnani, as they are such similar players. What a great idea. When a seven-foot shooter is on fire, there is literally no way to shut him down. Nowitzki was the reason for the Mavs' playoff victory, as he simply could not be stopped. 
This is a huge reason why Dwane Casey was perfect for Toronto. He is the best guy to get the most out of our best asset. He knows how Dirk does well, and all he has to do is show Bargnani that same blue print. It's pretty easy.
In time, if Casey is provided with some legitimate strength in the post, then we can continue to mimic the Mavs and in turn head up the power rankings in the East. Casey will keep the team defensively strong through accountability, and will continue to grow our offense surrounding Bargnani and our quick pieces in DeMar DeRozan, James Johnson and Ed Davis.
Casey will make Andrea Bargnani a better player and make Toronto a better destination for other NBA players.