The Best Moments from Strikeforce 2006-2008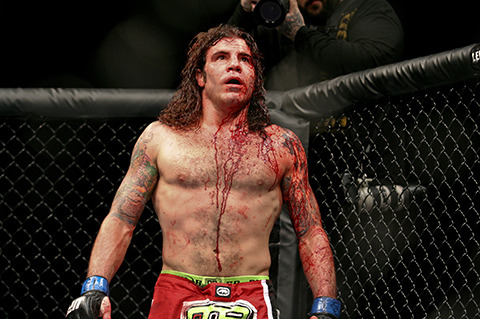 indiemma.wordpress.com
It wasn't a barnburner of a fight, but it was important because it established the first champion in Strikeforce.
Clay Guida fought and defeated Josh Thomson via unanimous decision to earn the Strikeforce Lightweight Championship. With that, he cemented his place in both Strikeforce and MMA history.
sherdog.com
The first ever main event in Strikeforce was a match between legends, as Frank Shamrock fought against Cesar Gracie.
20 seconds was all fans got to see in this fight after Shamrock drilled Gracie with a punch and put his lights out.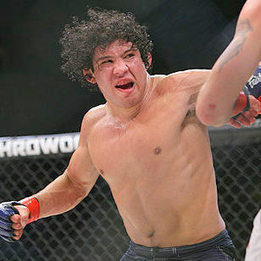 tapology.com
Clay Guida did not hold on to that Strikeforce Lightweight Championship for long. At Strikeforce: Revenge, Guida would drop the belt to Gilbert Melendez via an interesting split decision.
Two judges gave Melendez all five rounds, while one judge scored it in favor of Guida. It was odd, but MMA judging tends to be that way.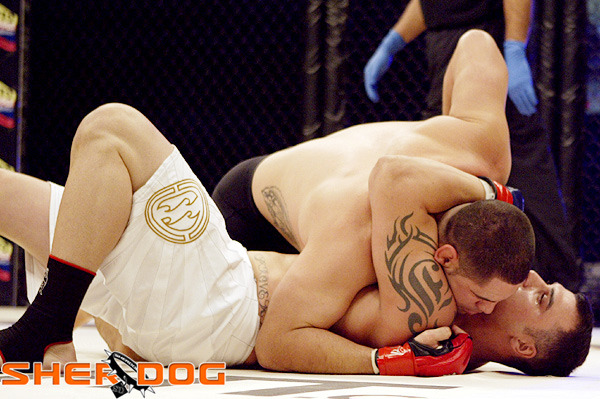 sherdog.com
This guy you may know, named Cain Velasquez, made his professional MMA debut at Strikeforce: Tank vs. Buentello. It was an early sign of brilliance for the future UFC champ.
In under two minutes, Velasquez dispatched opponent Jessie Fujarczyk with extreme prejudice. It was an example of his power and potential dominance.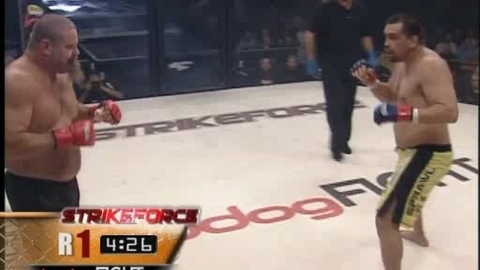 wat.tv
Tank Abbott is a fan favorite with a cult following. He is a street fighter that always seemed to be in main events early in MMA history.
Headlining a Strikeforce card opposite of Paul Buentello, Abbott would find himself in trouble quickly. 43 seconds into the fight, Buentello leveled Tank with a devastating punch that had him thinking he was on Jupiter.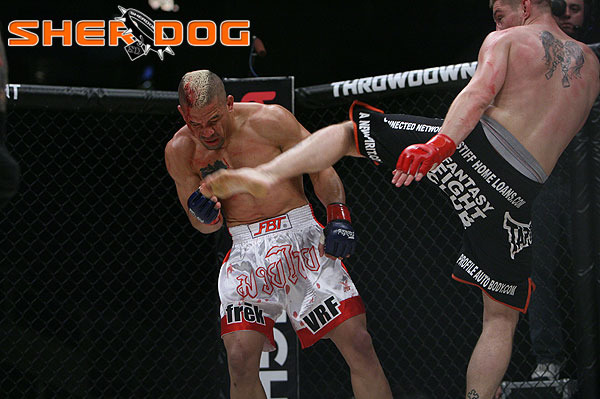 sherdog.com
Duane Ludwig is an amazing practitioner of Muay Thai, which he put on display at Strikeforce: Triple Threat.
Taking on an outmatched Tony Fryklund, Ludwig threw flashy and powerful strikes at his opponent. Eventually, Ludwig would land one huge knee that put the lights out for Fryklund.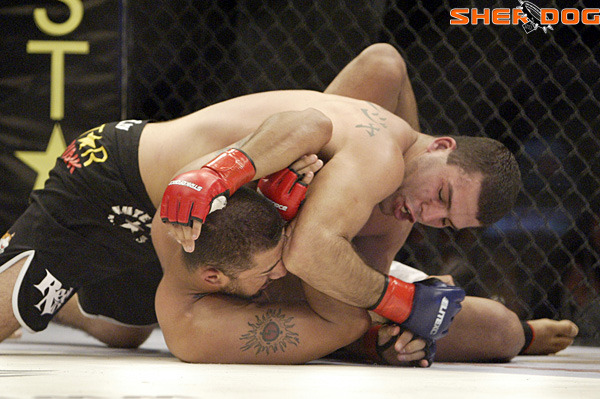 sherdog.com
The Elite XC Middleweight Championship was up for grabs at Strikeforce: Shamrock vs. Baroni, with Murilo Rua taking on Joey Villasenor.
Rua was still in the pinnacle of his career at this point and came out firing. Early in the second round, he would catch Villasenor and finish him off in brutal fashion.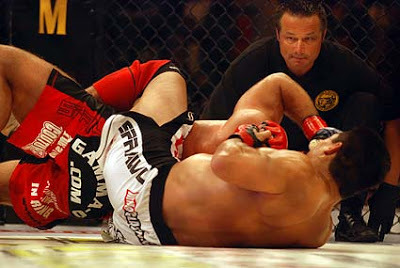 www1.mixedmartialarts.com
The Strikeforce Middleweight title was also up for grabs, as Frank Shamrock took on Phil Baroni to crown the first ever 185-pound champion.
Baroni put up a spirited effort, but Shamrock was too much. Shamrock would lock in a rear-naked choke and put Baroni to sleep before he could tap.
Shamrock was now a champion in UFC (former) and Strikeforce.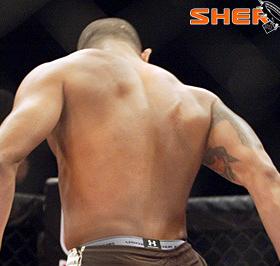 sherdog.com
To say Jorge Santiago dominated the four-man middleweight tournament that Strikeforce put on may be an injustice. The man literally destroyed both opponents with his devastating knees.
In the semifinals, he needed all of just 24 seconds to put Sean Salmon to sleep with a flying knee. He then crippled Trevor Prangley with a first-round knee to the body to clinch the tournament championship.
Even better than that, during one of the stoppages, referee Cecil Peoples came flying in and tripped over Santiago's opponent. Hilarity ensued.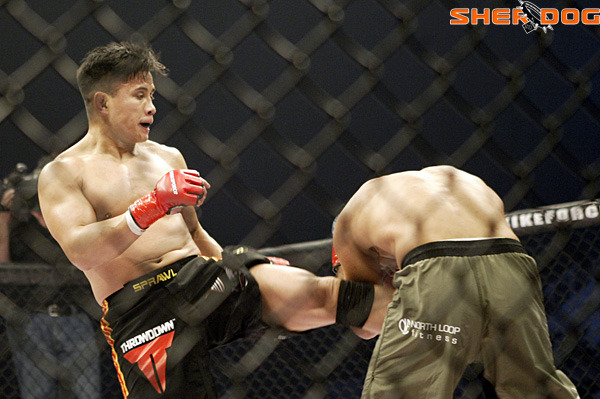 sherdog.com
Cung Le is a beast on the feet. I am sure Sammy Morgan can attest to that after feeling his wrath in the cage.
Le is legendary with his feet, which he showed the world in this fight. Le dismantled Morgan with a kick to the liver, dispensing pain that I hope I never feel in my lifetime.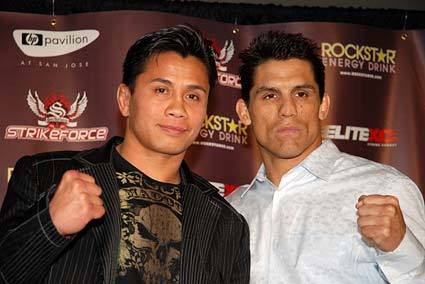 sharkspage.com
The middleweight strap was on the line when Cung Le met Frank Shamrock in the headliner of their encounter.
Le again showed his flashy striking arsenal, battering Shamrock from all angles with strikes. Eventually, Shamrock could not continue due to a broken arm that he suffered from blocking the tornado that was Le's striking attack.
Le was now champion.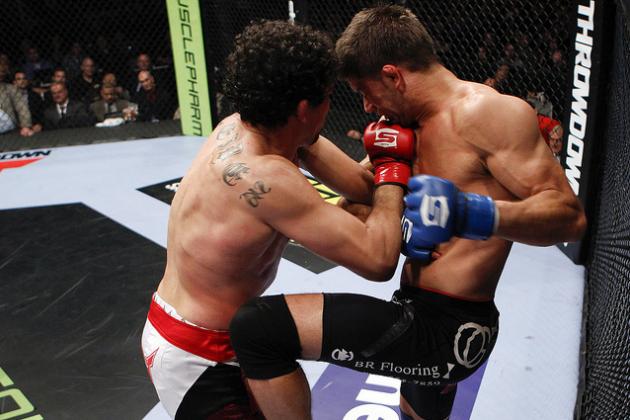 themmacorner.com
Current and final Strikeforce champion Gilbert Melendez was not always champion in Strikeforce. In fact, he won the belt twice.
At Strikeforce: Melendez vs. Thomson, Melendez's first title reign was brought to an end via unanimous decision. Josh Thomson would win the title, thus setting up more future dates between the two.
MMAweekly
Women's MMA was still struggling to come along at this time. Gina Carano had a fight earlier in Strikeforce, but Michelle Waterson's fight against Tyra Parker saw a finish and started to get the ball rolling as well.
Utilizing a rear-naked choke, Waterson put away Parker quickly to show that the girls could compete too.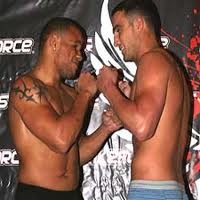 mmatko.com
Scott Smith vs. Terry Martin promised fireworks on paper. Both men were sluggers that consistently put on good shows.
The fight did not disappoint. Both men came out firing, but it only lasted 29 seconds.
Smith clipped Martin and put him to sleep. The fight went down as advertised.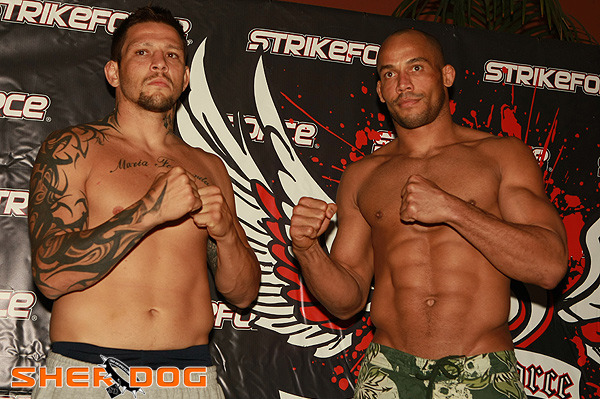 sherdog.com
If you only remember Bobby Southworth as the jerk on The Ultimate Fighter who messed with Chris Leben because...well, he was a jerk, then I don't blame you.
However, he was the Strikeforce champion at 205 pounds.
That was until Renato Sobral came around and decided to carve him up. Using precise striking, he opened a large cut over Southworth's eye and brought his reign to a halt.
The doctor stoppage gave "Babalu" the title.