Best Moments from UFC 100-110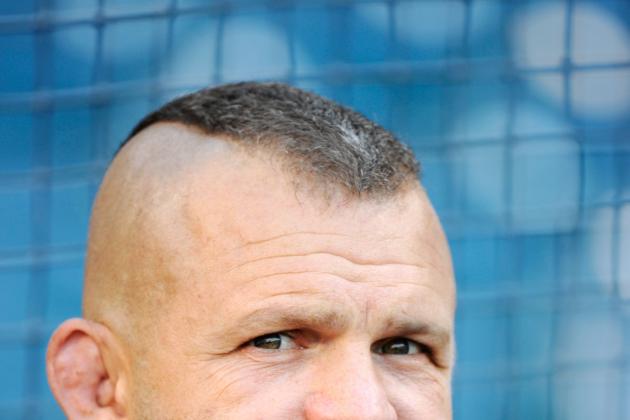 Kevork Djansezian/Getty Images

UFC 100 saw two men enter the Hall of Fame. Those two men were Chuck Liddell and Charles "Mask" Lewis.
Lewis was a posthumous inductee, having died in a car accident earlier. He was one of the entrepreneurs of Tapout, the biggest MMA apparel company in the world.
Liddell is a former light heavyweight champion in the UFC and all-around legend of the sport. Both men definitely deserved their spot in the Hall of Fame.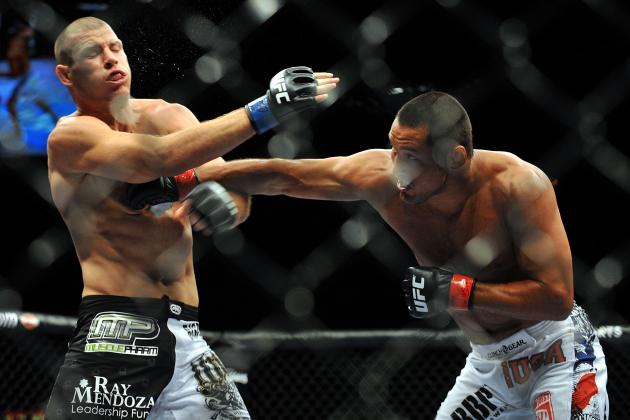 Jon Kopaloff/Getty Images

It is likely the most spectacular one-punch knockout in history and it occurred at the historic UFC 100.
Michael Bisping and Dan Henderson were coaches on The Ultimate Fighter and became rivals as the show progressed. Bisping talked all the trash and Henderson kept to himself.
In fact, he let his fists do the talking. In an instant, Henderson unleashed one huge punch that had Bisping out before he hit the ground and his toes curled like the wicked witch in the Wizard of Oz.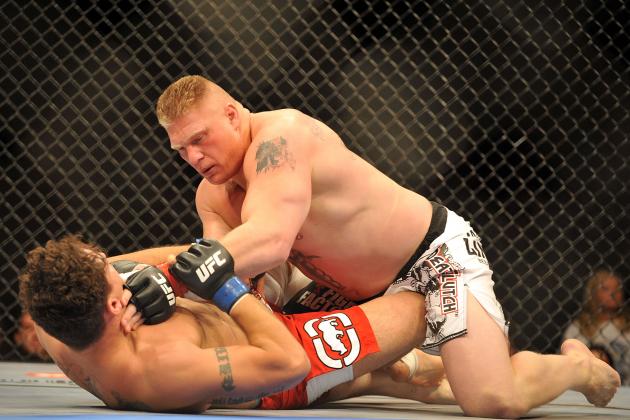 Jon Kopaloff/Getty Images

Brock Lesnar was hunting for revenge at UFC 100, and he would get it when he defended his title against Frank Mir.
Lesnar used his dominant wrestling and ground-and-pound to eventually knock out the interim champion in Mir. His postfight antics were quite hilarious as well.
After acting like a heel in professional wrestling at the conclusion of the match, Lesnar proclaimed that he was going home to drink a Coors Light because Bud Light wouldn't pay him. He then proposed a plan to "get on his wife."
Needless to say, Dana White was not happy as Bud Light is a big sponsor of the UFC. So, Lesnar drank himself a Bud Light at the press conference.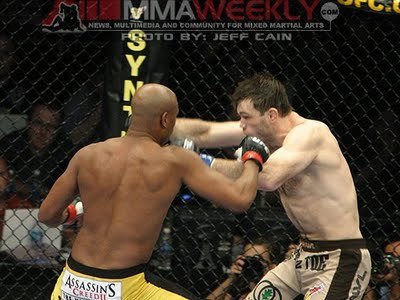 MMAweekly
Many people looked at the Anderson Silva-Forrest Griffin fight as an interesting affair and a fun matchup that would test Silva against a a former light heavyweight champion. What ensued was one of the most spectacular butt-kickings in the history of the UFC.
Silva clowned Griffin in their one-round fight. He used fluid movement and precision striking to make Griffin quit. After hitting a jab while backpedaling, Griffin was a broken man.
It is listed as a clean knockout, but I think we can all agree Griffin gave up out of frustration more than anything.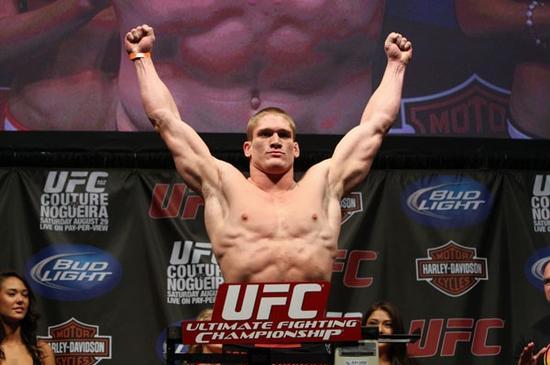 mmalinker.com
Todd Duffee was an undefeated prospect making his UFC debut at UFC 102. Good thing Duffee is not paid by the minute or he would have walked out of the cage penniless.
After seven seconds, Duffee cleaned Tim Hague's clock with a huge punch that had the Canadian out cold. Not bad for a debut.
Jon Kopaloff/Getty Images

UFC 102 had another quick knockout, when Nate Marquardt met Demian Maia on the main card.
Maia would throw a kick at Marquardt, which the American would catch and counter with one punch. No more strikes were necessary, as Maia was unconscious.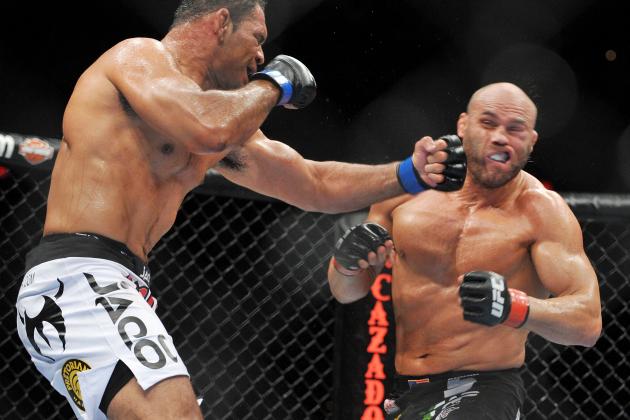 Jon Kopaloff/Getty Images

Randy Couture and Antonio Rodrigo Nogueira are two of the most legendary heavyweights in the history of MMA. With that, the two men met in the main event at UFC 102.
Many wondered how the fight would go, as both were boxing-oriented strikers, but had different grappling backgrounds (Couture's wrestling, Nogueira's jiu-jitsu).
Both men put on an entertaining three-round fight that had the fans on their feet. Nogueira would win a decision, but the fans were the real winners here.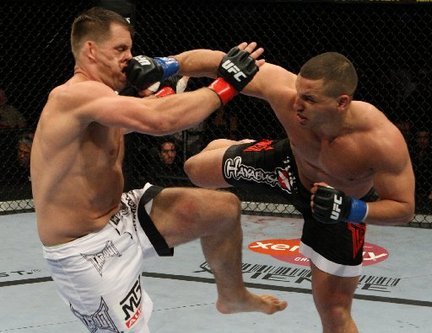 nola.com
Pat Barry came into his UFC 104 fight with two things on his mind: getting paid and getting a win over a student of his former trainer, Ernesto Hoost.
Well, both of those were accomplished. Barry dominated the striking battle with the Dutchman, using kicks and power punches to eventually knock out Hardonk.
The even better news was that not only did Barry get his show and win money, but he would take home two additional bonus checks for the Knockout and Fight of the Night.
This was notable as Barry claimed to be broke, about to be kicked out of his home and reportedly living off rice and ketchup for several weeks.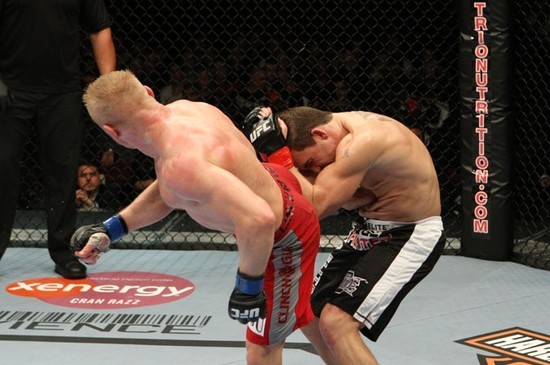 kiboju.com
Dennis Siver's trademark move is undoubtedly the spinning back kick to the body. He has ended two UFC fights that way and used it in several others.
At UFC 105, Paul Kelly was on the receiving end of one of those devastating kicks. Siver hit Kelly with one that landed flush on Kelly's liver, crippling the Brit.
That kick sealed Kelly's fate.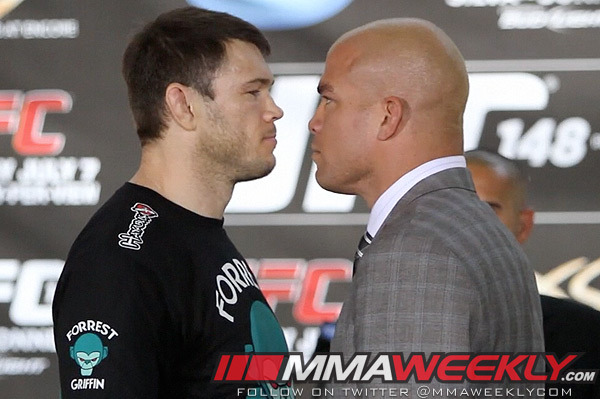 MMAweekly
It wasn't the greatest fight in history, but it would set up a future rubber match between two great rivals.
Forrest Griffin got a rematch of a split-decision loss he was handed early in his career at the hands of Tito Ortiz at UFC 106. Using his length and striking, Griffin would earn a split decision and some redemption.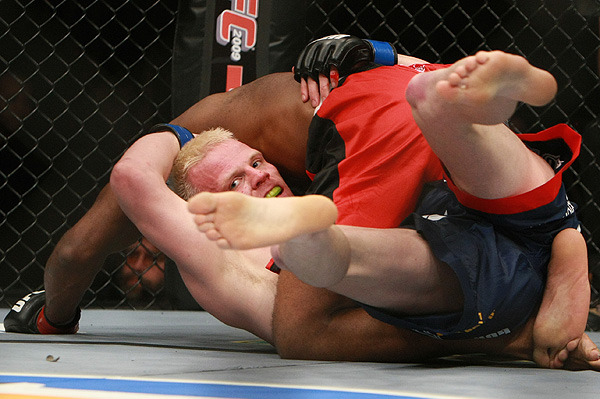 sherdog.com
John Howard had a stiff test on his hands at the TUF 10 Finale when he took on savvy veteran Dennis Hallman. If there is one thing fans love, it is a comeback of huge proportions.
With five seconds left in the fight and possibly down on the scorecards, Howard popped Hallman with a huge punch that had Hallman in another universe.
It was a big win for Howard and a setback for Hallman.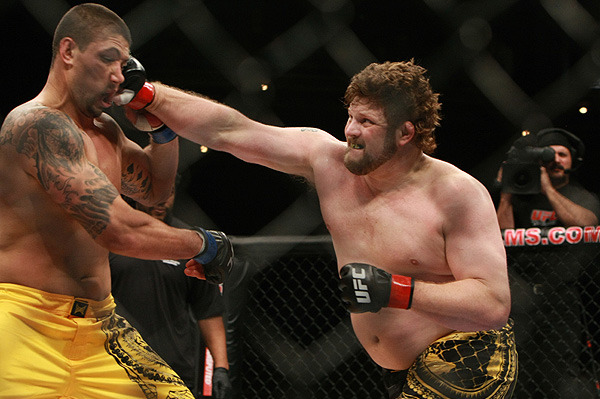 sherdog.com
Two heavy-handed men met in the Octagon for the finale of TUF 10, with Team Evans reps Brendan Schaub and Roy Nelson fighting.
The fight wasn't long, but the ending was spectacular. Nelson threw a huge overhand right that hit Schaub right behind the ear and crippled the former NFL player.
The man with the worst physique on the show proved that you don't have to have a Charles Atlas-type body to be a great fighter.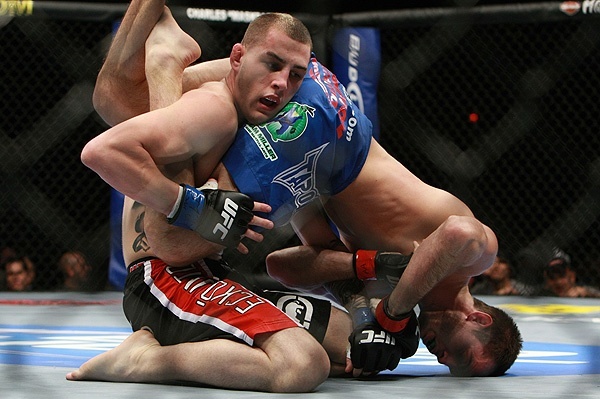 urdirt.com
Cole Miller got redemption of some sorts at UFC 108, as he defeated Dan Lauzon in spectacular fashion.
Miller lost to Joe Lauzon on TUF 5, but was able to defeat Joe's little brother via submission. He used a cool-looking modified kimura to put away the younger Lauzon and wow fans.
It wasn't a win over Joe, but it was the next best thing.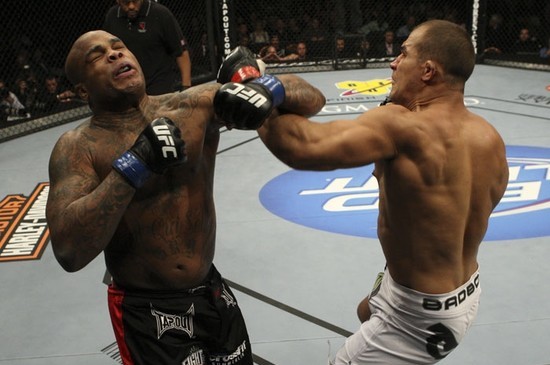 tumblr.com
Junior dos Santos was on the rise in the UFC heavyweight division and Gilbert Yvel was another guy in his way of being champion.
In what most people viewed as a fight that would see only one man walk out of the cage conscious, dos Santos and Yvel did not disappoint. They brawled until dos Santos landed a vicious combo that sent Yvel into a trance.
It is just one of the many highlight-reel footage samples we have of the UFC champ.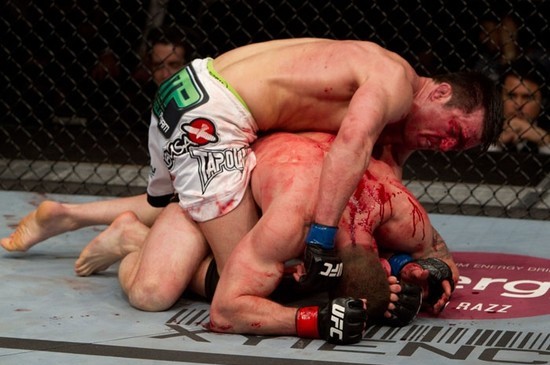 mmabay.co.uk
UFC 109 will go down as monumental for one big reason. It is the origin of one of the biggest rivalries in MMA history.
Chael Sonnen met Nate Marquardt in a No. 1 contender bout, which most people assumed Marquardt would win. Sonnen spoiled those thoughts, as he outworked Marquardt en route to a decision win.
With the win, Sonnen was now the No. 1 contender for Anderson Silva's goal. It set off one of the most bitter rivalries in the history of UFC.
sherdog.com
The main event of UFC 110 was old school vs. new school. It was a legend vs. an up-and-comer. It was a former champion vs. a future champion.
Simply put, it was Cain Velasquez vs. Antonio Rodrigo Nogueira.
Many people saw this as the most crucial fight in Velasquez's career, as he could earn a title shot at Brock Lesnar with a win. He did so, knocking out the always-tough Nogueira with a beautiful combo.