MMA: Best Moments from UFC 150-154
Tom Szczerbowski-USA TODAY Sports

UFC 152 played host to the crowning of the first ever flyweight champion in UFC history. And even though the fight itself wasn't the most memorable, the implications for the future and the history of the company were enormous.
Demetrious Johnson got the better of Joseph Benavidez that night and earned the belt. It was a big night for the 125 pounders.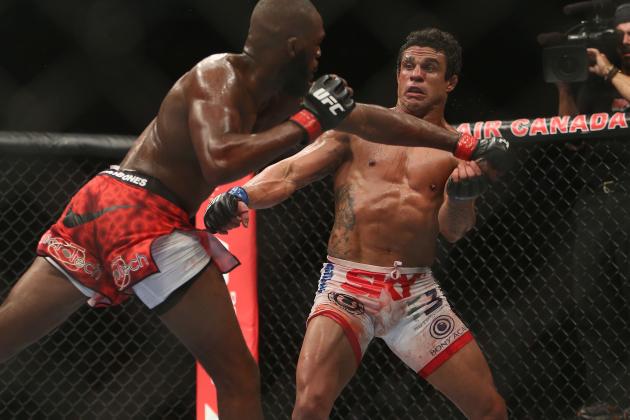 Tom Szczerbowski-USA TODAY Sports

Jon Jones was a mere inches away from dropping his title to Vitor Belfort. The armbar was tight and looked like it was going to tap the champion.
However, he survived the scare and put on a typical Jon Jones performance.
After further dominating Belfort, Jones would finish the fight with a beautiful keylock. It showed he could fight through adversity.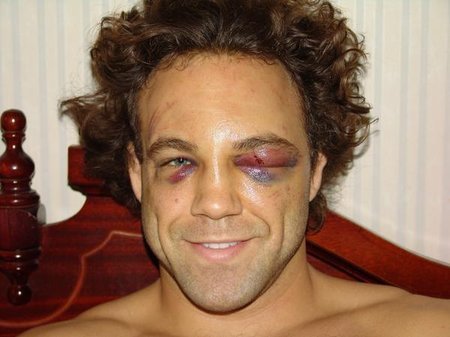 mmabay.co.uk
You see this face? This is the face of a man who ran into a brute force.
That brute force was a man making his UFC debut named Jimi Manuwa.
Not wasting time, Manuwa used Kyle Kingsbury's face as his own personal punching bag. Before the fight could reach the judges, the ringside doctor determined Kingsbury had had enough.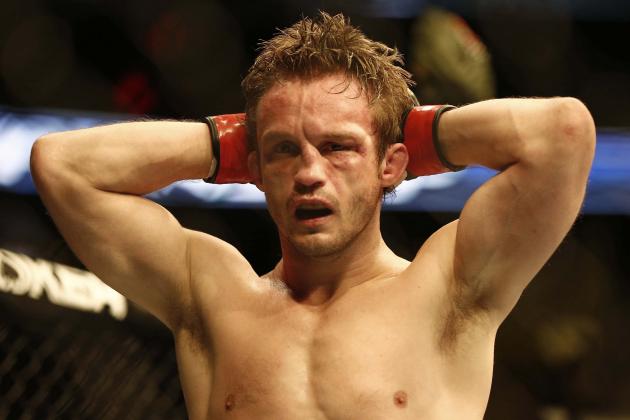 Winslow Townson-USA TODAY Sports

Brad Pickett took some scrutiny for having the nickname "One Punch," without having a knockout in the UFC.
Then his fight with Yves Jabouin came around.
One perfectly placed uppercut was all it took to knock out the Canadian striker. With that, Pickett re-earned his nickname.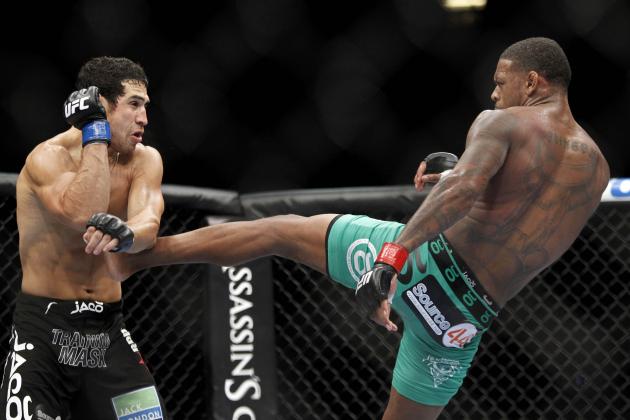 Bruce Kluckhohn-USA TODAY Sports

It's not over until it's over is a phrase used all the time in sports.
Michael Johnson must have heard that phrase before, because he applied it in his fight with Danny Castillo.
Castillo smashed Johnson and dominated him in the first round. It looked like Castillo had Johnson's number, but then the second round came.
Johnson came out fired up and nailed Castillo with a nice combination. Johnson had to be torn off Castillo, as his opponent was out cold.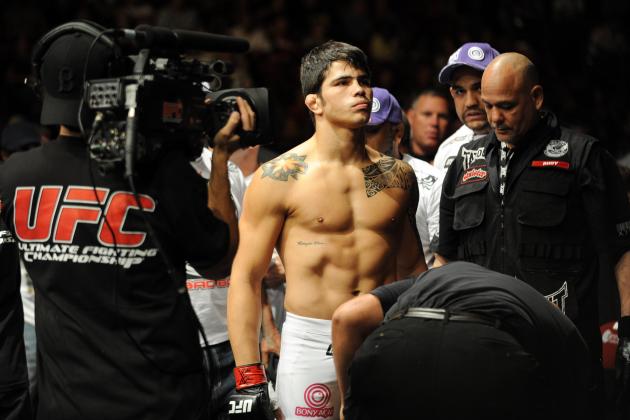 Steve Mitchell-USA TODAY Sports

Jon Fitch is often criticized for being a boring fighter. Many fans love to hate him because he isn't flashy and he isn't "a finisher."
His fight at UFC 153 would argue otherwise.
Taking on rising prospect Erick Silva, Fitch put on one of the most impressive performances of his career. The fight with Silva was entertaining and fun, which would earn it Fight of the Night honors.
Oh, and Fitch would win the important fight.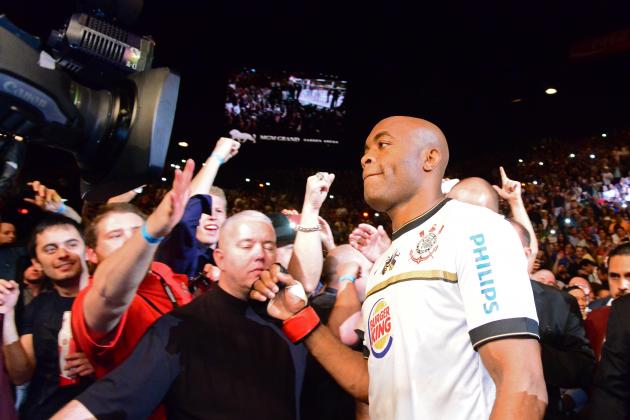 Mark J. Rebilas-USA TODAY Sports

A last-minute main event highlighted UFC 153, when middleweight king Anderson Silva took on light heavyweight staple Stephan Bonnar.
The fight didn't last long, but it didn't need to.
Using his superior striking, Silva struck Bonnar with a wicked knee to the chest, which crippled the long-time UFC employee. He followed up with punches, but it was unnecessary at that point.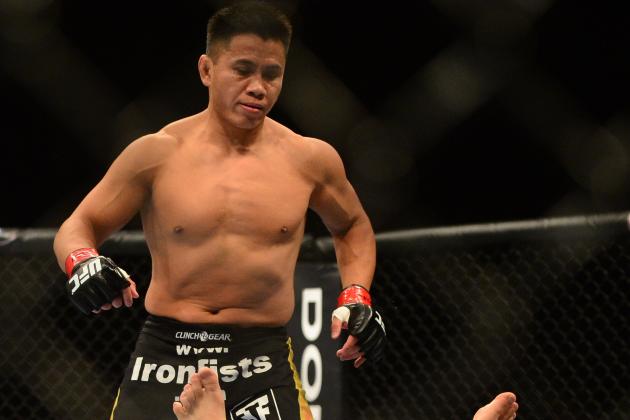 Mark J. Rebilas-USA TODAY Sports

China's first ever UFC event was headlined by two middleweight legends, as Rich Franklin took on Cung Le.
In the blink of an eye, Cung Le was on highlight reels everywhere and Franklin was in Never-Never Land.
Franklin pushed forward with his hands, looking to strike with Le. Then, Le blasted Franklin with one punch that had him out cold before he hit the mat.
It was a thing of beauty.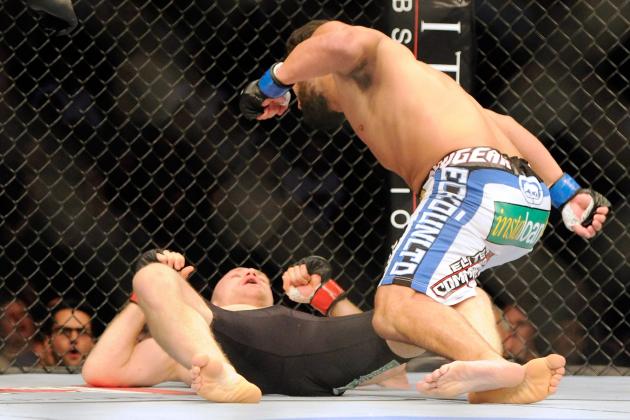 Eric Bolte-USA TODAY Sports

In under a minute, Johny Hendricks had done it again. He had knocked out another top welterweight in the world.
Martin Kampmann was his victim this time, a renowned kickboxer from Denmark. It was the one-shot knockout power that did in the Dane, as Hendricks introduced Kampmann to his fist.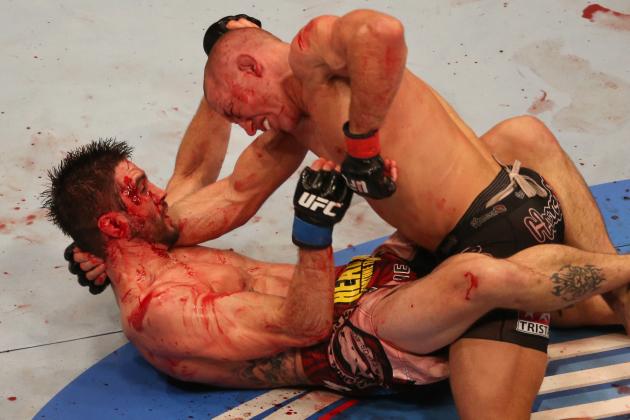 Tom Szczerbowski-USA TODAY Sports

Georges St. Pierre had been out of action for over a year coming into UFC 154, but he came back with a vengeance.
That's not to say it was easy. A guy by the name of Carlos Condit was looking to knock off the long-time champion.
In a bloody, five-round affair, GSP and Condit impressed all who watched them fight. It was a great title fight and a great return for GSP.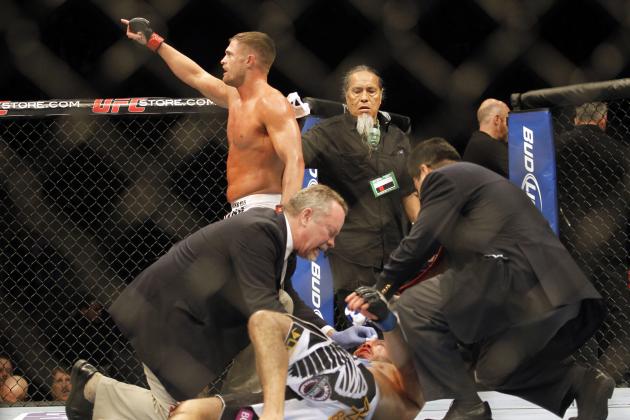 Joe Nicholson-USA TODAY Sports

Daron Cruickshank threw everything but the kitchen sink at Henry Martinez and couldn't knock him out.
Then, he threw a head kick and realized that was more devastating than any kitchen sink he could have thrown.
In an instant, Cruickshank's head kick of Martinez put his opponent to sleep. It was devastating and beautiful simultaneously.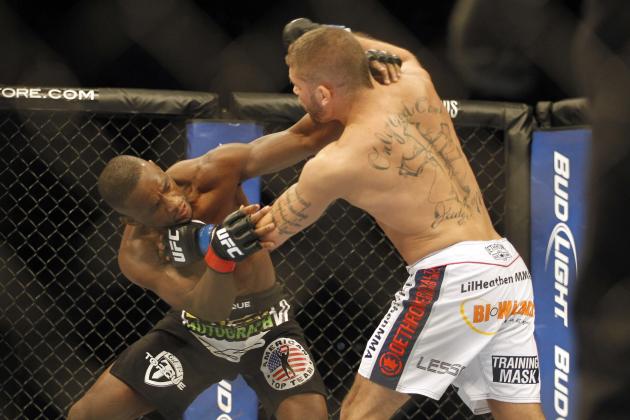 Joe Nicholson-USA TODAY Sports

The memory of his knockout loss to Sam Stout may be erased for Yves Edwards, as he put away Jeremy Stephens in a similar fashion.
As Stephens came in with a power strike, Edwards countered with huge hook. It staggered the iron-chinned Stephens, drawing Edwards in for the finish.
Just like that, Edwards became the first man to finish "Lil' Heathen," an impressive feat in its own right.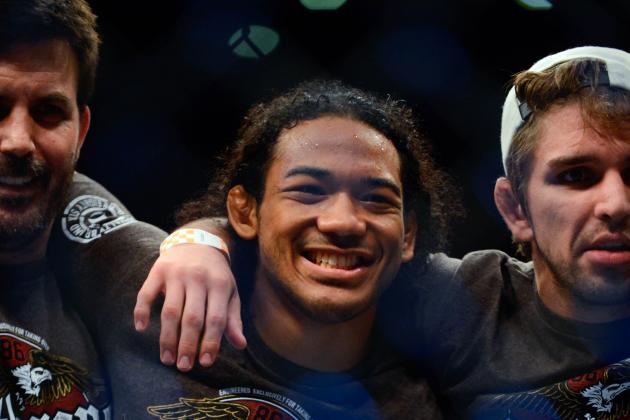 Ron Chenoy-USA TODAY Sports

Many were already crowning Nate Diaz champion. Many saw Benson Henderson as overrated.
Henderson proved all doubters wrong.
In a five-round fisticuff, Henderson dominated Diaz with his wrestling and precise ground-and-pound. When it was all said and done, he was still UFC champ and his critics were silenced.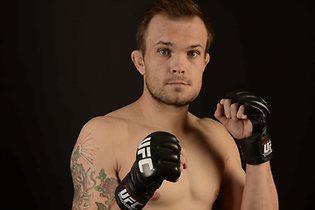 news.com.au
Ben Alloway was coming off The Ultimate Fighter: The Smashes looking for a UFC contract.
Boy, did he earn it in impressive fashion.
Alloway unleashed his inner-Anderson Silva by nailed Manuel Rodriguez with a nasty front kick. It was all over from there.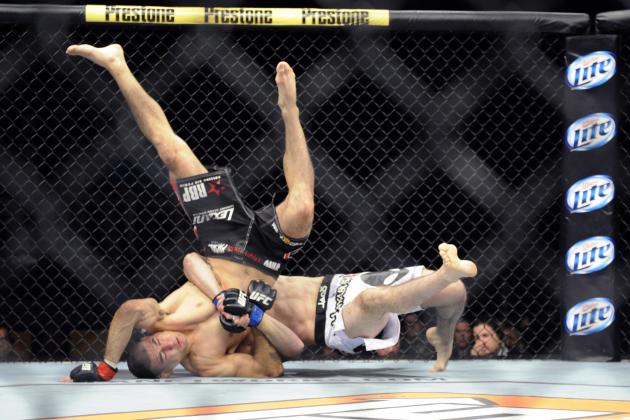 Josh Holmberg-USA TODAY Sports

It should have been Knockout of the Night, but it wasn't.
Debuting with the UFC, Rustam Khabilov quickly entered highlight reels with his one-round domination of Vinc Pichel. Using his superior wrestling, Khabilov ragdolled Pichel all over the Octagon.
With a vicious German suplex, Khabilov threw his opponent on his head and knocked him unconscious. It was an awesome KO.