San Francisco 49s: Preliminary Position Breakdown of Final 53-Man Roster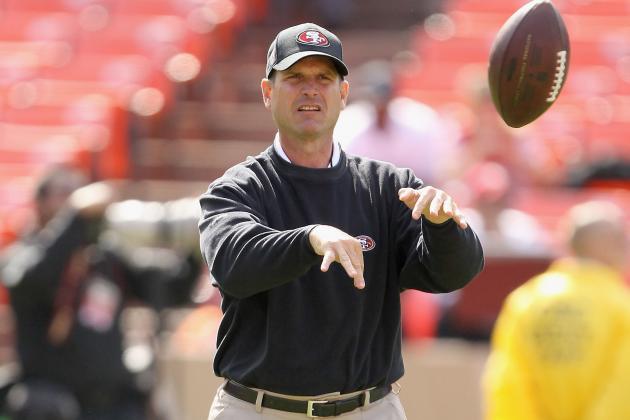 Ezra Shaw/Getty Images

Now that the draft has passed and rookie camps and OTAs are coming around, it's possible to try to size up the San Francisco 49ers 53-man roster.
The training camp battles promise to be engaging as the team has loaded up in the needed positions of wide receiver and running back. But other battles loom as well, and it also remains to be seen how the special teams–the Niners secret sauce last year–plays out.
Here's a preliminary rundown of what coach Jim Harbaugh and staff will have to consider come mid-July.
Begin Slideshow

»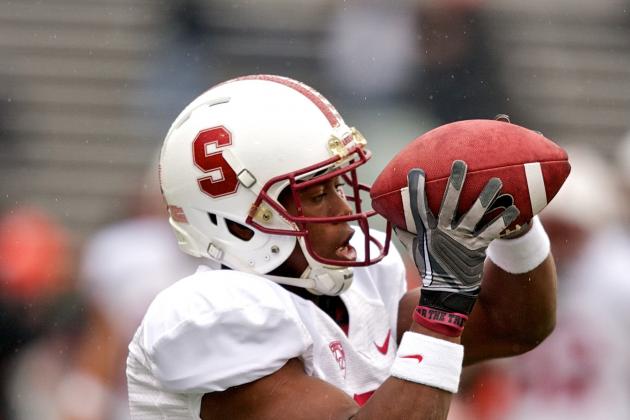 Craig Mitchelldyer/Getty Images

Returning starters and backups: Michael Crabtree, Brett Swain, Kyle Williams, Ted Ginn Jr.
Gone: Joshua Morgan (Free Agent-Washington).
New: A.J. Jenkins (D-1 Illinois), Randy Moss (FA), Mario Manningham (FA), Chris Owusu (Undrafted FA- Stanford), Nathan Palmer (UFA-Northern Illinois). Brian Tymes (UFA-Florida AM).
Outlook: There's a good chance six receivers will make the team. Interestingly, the addition of Owusu (pictured) and running back LaMichael James may put pressure on Ted Ginn's position on the team. Also, Manningham and Moss along with Jenkins are meant to make Crabtree more effective. This is the second-to-last year of MC's contract, so there will be pressure to perform.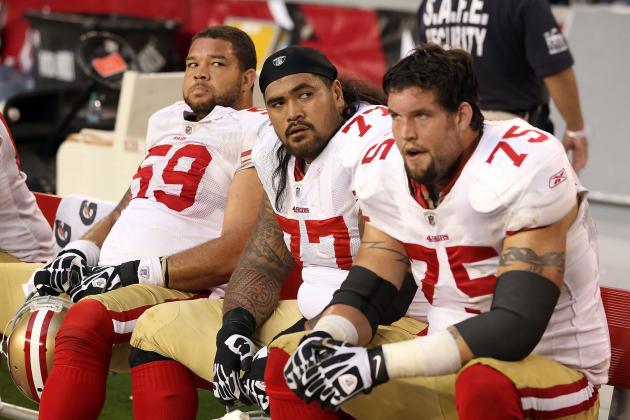 Christian Petersen/Getty Images

Returning Starters and Backups: Joe Staley, Anthony Davis, Alex Boone.
New: Derek Hall (UFA- Stanford), Kenny Wiggens (UFA-Fresno St), Jason Slowey (D-6, W. Oregon).
Outlook: This position is pretty much set with team leaders Joe Staley and Anthony Davis, who is going into his third year. Boone was signed to a multi-year contract last year, so he's assured a spot. It remains to be seen how the rest shakes out and whether the Niners keep three or four at the position. Slowey is listed as "OL" which means he could end up anywhere, though guard or center seems a better prospect.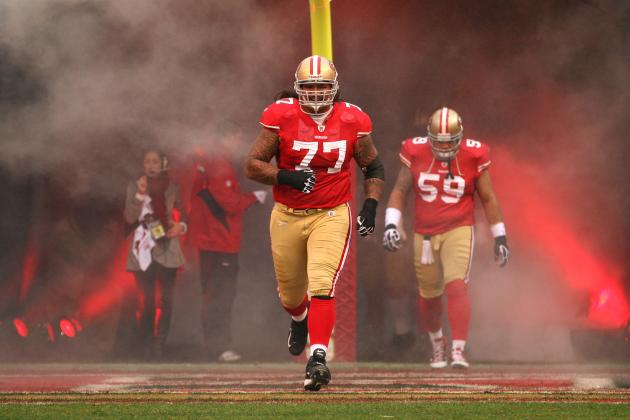 Ezra Shaw/Getty Images

Returning Starters and Backups: Jonathan Goodwin, Mike Iupati (77), Daniel Kilgore, Chase Beeler, Mike Person.
Gone: Adam Snyder (FA-Arizona).
New: Joe Looney (D-4, Wake Forest), Garrett Chisholm (UFA-South Carolina), Al Netter (UFA-Northwestern), Slowey, David Gonzalez (UFA-Washington State).
Outlook: This was the "one hole" the Niners had going into the draft, and the fact that GM Trent Baalke didn't address it until the fifth round left some mock draft experts foaming at the mouth. This area will feature lots of competition during camp. It remains unclear who will be the right guard come September, and Slowey seems to be in a battle with Beeler to be the backup to Goodwin at Center.
Dean Mouhtaropoulos/Getty Images

Returning Starters and Backups: Alex Smith, Colin Kaepernick, Scott Tolzien.
New: Josh Johnson (FA-Tampa Bay).
Outlook: This position seemed under siege when the Niners contacted Peyton Manning during the free agency period, but once that cooled and Alex Smith signed a three-year contract, the surprises only continued. Josh Johnson (pictured), a former Harbaugh player at the U. of San Diego, signed on. I cannot see Tolzien holding on to a roster spot, but then again who is to say that Smith, the starter as of now, hangs onto his role?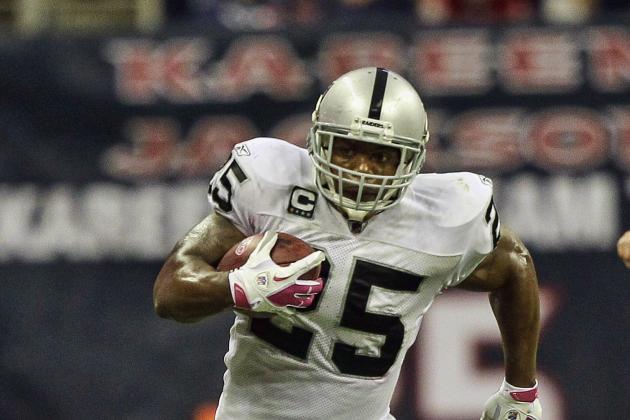 Bob Levey/Getty Images

Returning Starters and Key Backups: Frank Gore, Kendall Hunter, Anthony Dixon, Bruce Miller.
New: Rock Cartwright (FA-Oakland), Brandon Jacobs (FA-NYG), LaMichael James (D-2, Oregon), Jewell Hampton (UFA-S. Illinois), Dajuan Cofield (UFA-San Jose St), Cameron Bell (UFA-NIU).
Outlook: The addition of James, coupled with WR Jenkins, makes the bold statement that the Niners want more lightning in the offense. Cartwright (25) is a role player who also excels on special teams. I can't see more than four key players at tailback plus fullback Miller on the squad.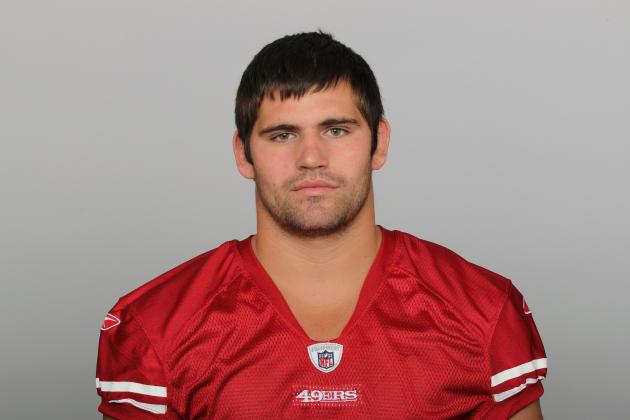 Handout/Getty Images

Returning Starters and Key Backups: Vernon Davis, Delanie Walker, Nate Byham, Konrad Rueland.
Gone: Justin Peelle.
New: Garrett Celek (UFA-Michigan State).
Outlook: Davis' play in the postseason planted his place among the game's elite, and Walker is a key player as well. Byham is more of a blocker, Reuland more of a receiver. I thought Coby Fleener would be added at the No. 30 spot to play both WR and TE, but the Niners seem pretty happy with this group. Look for Rueland and Byham (pictured) to trade roster places depending on the opponent.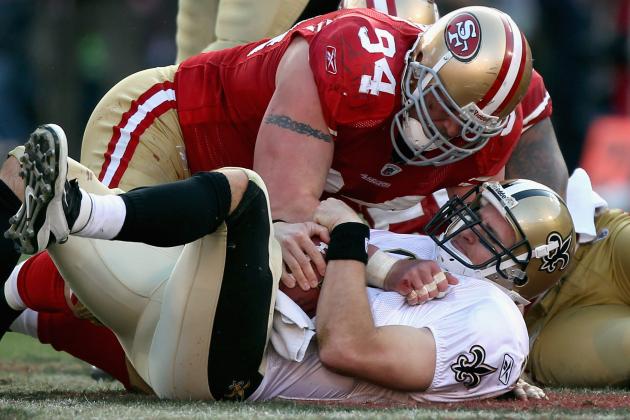 Jed Jacobsohn/Getty Images

Returning Starters and Key Backups: Justin Smith (94), Ray McDonald, Isaac Sopoaga, Ricky Jean Francois, DeMarcus Dobbs, Wil Tukuafu.
New: Matt Masifilo (UFA-Stanford), Patrick Butrym (UFA-Wisconsin), Kourtnei Brown (UFA-Clemson), Tony Jerod-Eddie (UFA-Texas A&M), Ian Williams (UFA-Notre Dame).
Outlook: The re-signing of Tukuafu seemed to ease the Niners' doubts about their overall depth. Dobbs and Francois need to improve effectiveness to give Smith, McDonald and Sopoaga a breather. If there's a breakthrough, it could be Masifilo. The Niners should carry seven here, but remember that Aldon Smith also plays DE in the 4-3 passing downs.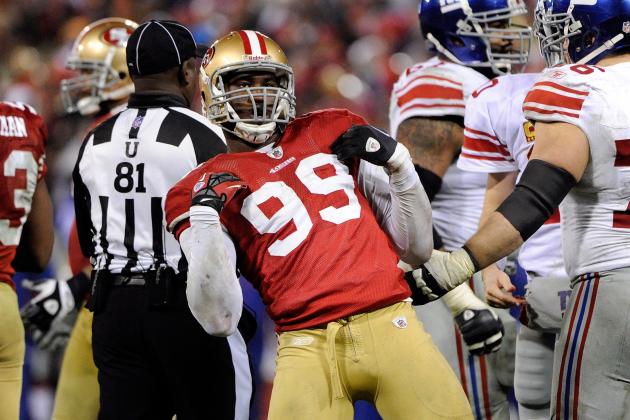 Thearon W. Henderson/Getty Images

Returning Starters and Key Backups: Patrick Willis, NaVorro Bowman, Parys Haralson, Ahmad Brooks, Aldon Smith (99), Larry Grant, Tavares Gooden.
New: Darius Fleming (D-5, Notre Dame, Cam Johnson (D-7, Virginia),
Joe Holland (UFA-Purdue), Michael Wilhoite (UFA-Washburn).
Outlook: Brooks, Haralson, Smith, Willis and Bowman comprise the best set of LBs in the game. Gooden and Grant are key inside backups. Fleming and Johnson provide more depth for the outside positions. They are as deep and competitive group as any in the NFL.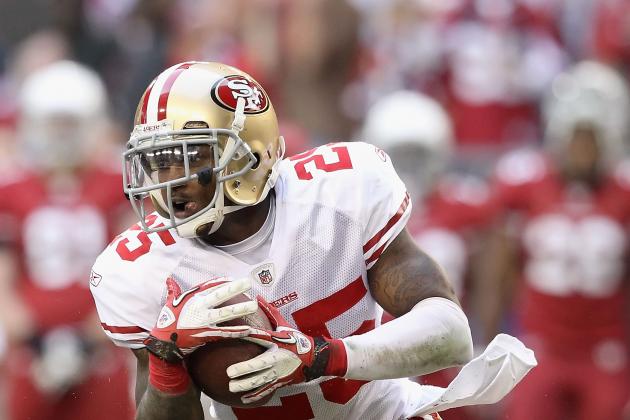 Christian Petersen/Getty Images

Returning Starters and Key Backups: Carlos Rogers, Tarell Brown, Chris Culliver, Tramaine Brock, Cory Nelms,
Gone: Shawntae Spencer (FA-Raiders).
New: Perris Cox (FA-Denver), Deante Purvis (UFA-UNLV), Curtis Holcomb (UFA-Florida A&M), Anthony Mosley (UFA-Kentucky).
Outlook: Many thought that the Niners would draft here, but the re-signing of Rogers and the improvement of Culliver seemed to assuage Baalke. Tarell Brown (pictured) is a good, steady starter, but then every Niner CB looks a little better due to the effectiveness of their front seven. Culliver is improving and the addition of Cox along with Brock makes for five on the team.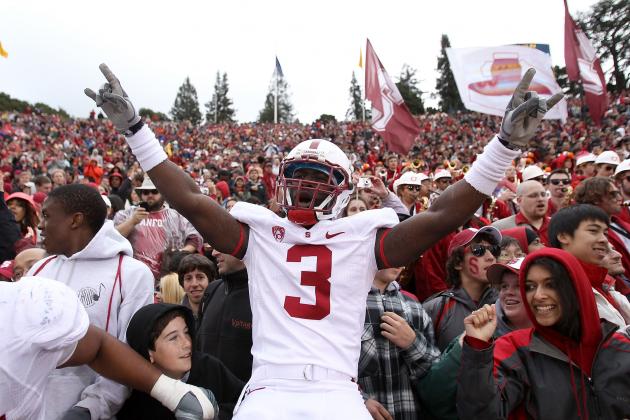 Ezra Shaw/Getty Images

Returning Starters and Key Backups: Dashon Goldson, Donte Whitner, Colin Jones, C.J. Spillman.
Gone: Madieu Williams (FA-Washington), Reggie Smith (FA-Carolina).
New: Trenton Robinson (D-6, Michigan State), Matt LaGree (UFA-Appalachian State), Michael Thomas (UFA-Stanford).
Outlook: Goldson has become one of the top free safeties in the game, and Whitner is one of the best at strong. Jones and Spillman are backups who provide lots of help on special teams, which is where draftee Trenton Robinson will also play. Thomas (3) is the possible break-through candidate. With Goldson playing on a one-year deal, this is one position where injuries to the starters could really hurt the Niners.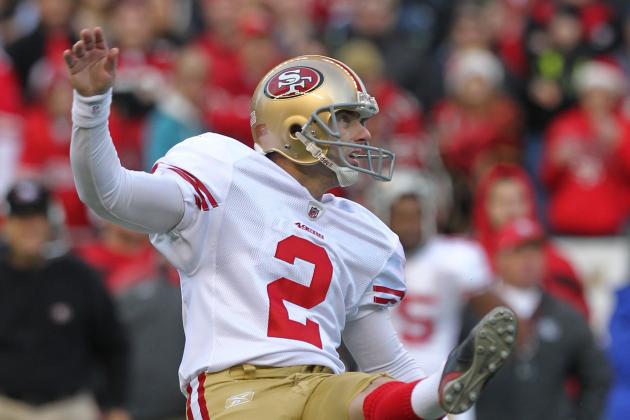 Otto Greule Jr/Getty Images

Returning Starters: Punter, Andy Lee; Kicker, David Akers, Long-snapper, Brian Jennings. Returners: Ginn Jr., Kyle Williams.
New: Ryan Pontbriand, long-snapper (FA-Cleveland), George Tavecchio, kicker (UFA-Cal).
Outlook: Lee and Akers were All-Pro, and the coverage teams and return teams ranked among the game's best. Tavecchio wasn't even recruited by Cal to play football. The competition is going to be at long-snapper.