2012 NFL Draft: Cleveland Browns Preview, Mock, Trade Scenarios and Speculation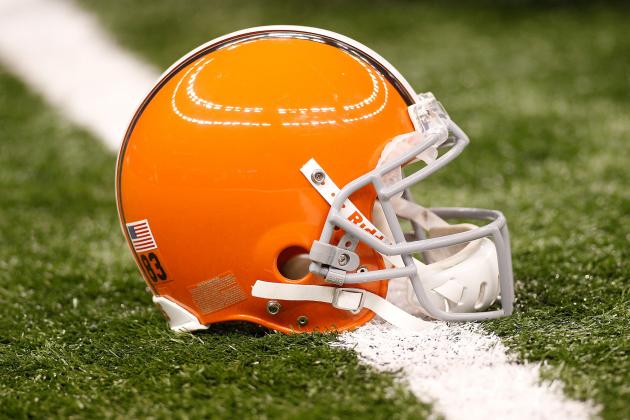 Chris Graythen/Getty Images

"We must accept finite disappointment, but never lose infinite hope."—Rev. Dr. Martin Luther King, Jr.
The Browns will inevitably draft several players Thursday night who will excite fans, or at the very least arrive with the expectation they contribute as a starter.

No surprise, Browns Backers: some of those picks will not pan out.

We questioned as to whether or not the Browns really could or should use their fourth overall selection.
The Browns organization has shopped their top pick in a manner about as understated as Lady Gaga's wardrobe and the list of potential candidates at fourth overall grows daily.

In a draft once thought to begin with the Browns after lock-ins at the first three picks, sources like ESPN's Adam Schefter have indicated MInnesota may not be settled on USC offensive tackle Matt Kalil at third overall.

Not unlike the Browns, the Vikings must build in accordance with their competition, and in a division featuring the NFL's 3rd (Packers) and 4th (Lions) ranked passing offenses, Morris Claiborne appears to be an ideal fit.

Also similar to the Browns, the temptation exists in Minnesota to see what they can't get for that third overall pick, should they trade down.
Every potential suitor for the Browns fourth overall selection would naturally have interest in leapfrogging Cleveland, should the Vikings settle for fewer or later picks in that hypothetical package.
This slideshow outlines potential trade scenarios, target players and positional priorities for the Cleveland Browns approaching Thursday night.

Like every draft season, the 2012 picture has obscured as the day approaches.

I doubt the NFL's GM's would have it any other way.

You can follow me on Twitter: @StepanekButton
Begin Slideshow

»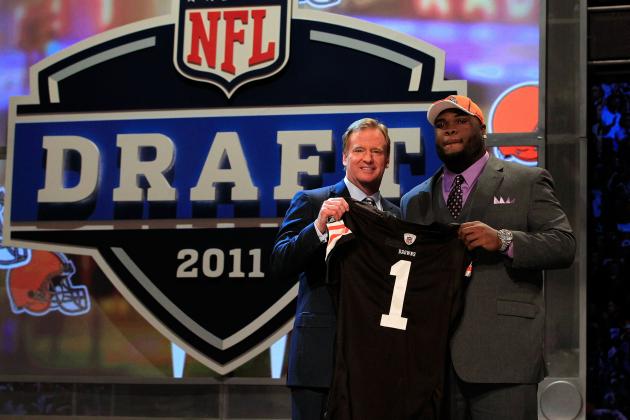 Chris Trotman/Getty Images

Round One, Fourth Overall:

What I want: I'd like to see the Browns trade down here, an opinion I have been far from coy in expressing. While GM Tom Heckert has insisted there will be no "Atlanta deal," in 2012, I was a big fan of the "Atlanta deal," and the best player the Browns could come away with Thursday night is an extra first rounder in 2013. Still, I would be just as pleased to see the Browns add an electrifying talent like Richardson at fourth.

Potential Candidates:

Trent Richardson, running back, Alabama

Morris Claiborne, cornerback, Louisiana State

Matt Kalil, offensive tackle, Southern California
Justin Blackmon, wide receiver, Oklahoma State
Ryan Tannehill, quarterback, Texas A&M
Who they'll get: If the Browns stay at fourth overall, Richardson is too good to pass up. Which is why I have a sneaking suspicion Morris Claiborne will be the pick—60/40 it's Richardson.
Round One, 22nd Overall:

What I want: LeCharles Bentley articulated my sentiments quite nicely this morning on ESPN Cleveland, when he intimated that the Browns had better not count on starting a "filler," at right tackle if they want to achieve success in 2012. I would like to see Stanford's Jonathan Martin or Georgia's Cordy Glenn fall to the Browns at this position. Considering Glenn's athleticism and versatility, he is an ideal candidate to contribute immediately on the Browns' offensive line.

Potential Candidates:

Jonathan Martin, offensive tackle, Stanford
Cordy Glenn, offensive tackle/guard, Georgia
Doug Martin, running back, Boise State
Mike Adams, offensive tackle, Ohio State
Kendall Wright, wide receiver, Baylor
Michael Floyd, wide receiver, Notre Dame
Who they'll get: I think the Browns may have fallen in love with Wright while courting Robert Griffin III at Baylor's pro day.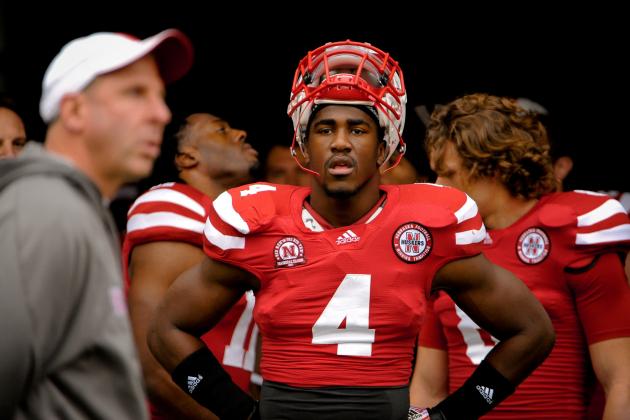 Eric Francis/Getty Images

Round Two, 37th Overall:
What I want: The Browns need to address their situation at outside linebacker sooner rather than later, as Scott Fujita isn't getting any younger and the AFC North historically lives and dies by the run. Though undersized for a guy brought in to stop the run, Nebraska Linebacker Lavonte David's football instincts make him a very desirable second-round addition.
Potential Candidates:

Lavonte David, linebacker, Nebraska
Bobby Wagner, linebacker, Utah State
Brandon Weeden, quarterback, Oklahoma State
Amini Silatolu, offensive tackle/guard, Midwestern State
David Wilson, running back, Virginia Tech
Isaiah Pead, running back, Cincinnati
Who they'll get: At this point, predictions grow hazy as the Browns' first two picks will obviously dictate the third. Lavonte David edges out Bobby Wagner, despite Wagner's impressive tackle totals over the last three seasons. David's speed and instincts will serve the Browns well at weak side linebacker.
Round Three, 67th Overall:

What I want: At this point in the draft, acquiring a legitimate starter is a steal. The Browns will have to add someone at right tackle here if they don't in the first two rounds and Mitchell Schwartz out of California is an underrated talent at that position. With experience at guard and tackle in college, Schwartz' feet will be an asset as he takes on some of the NFL's best linebackers in the AFC North.

Potential Candidates:

Mitchell Schwartz, offensive tackle, California
Donald Stephenson, offensive tackle, Oklahoma
James-Michael Johnson, linebacker, Nevada
Kirk Cousins, quarterback, Michigan State
Who they'll get: This depends on whether the Browns go right tackle or outside linebacker first. Schwartz gets my vote, I suspect the Browns will try to fill linebacker first. However, If Brandon Weeden falls to the third round, they won't be able to resist.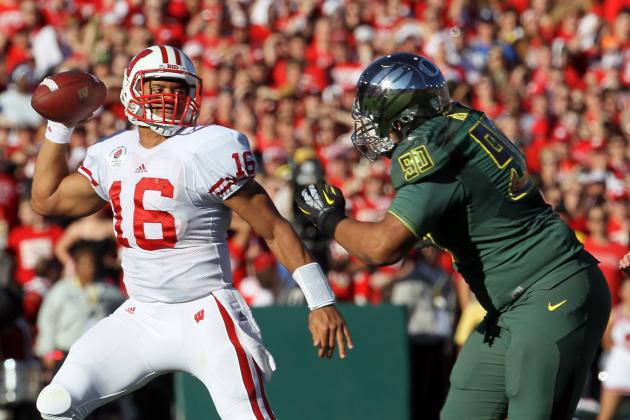 Stephen Dunn/Getty Images

What I want:
GM Tom Heckert ignored some warning signs about Greg Little and Phil Taylor, to the Browns' immense benefit in 2011 and beyond.

I would like to see the Browns pick up a player like Arizona State linebacker Vontaze Burfict, who perhaps every armchair GM hopes falls in to their lap, but after taking David earlier, I don't see what the Browns have to lose.

Almost on principle, I feel like third- and fourth-round picks should be "big risk, big reward," guys anyway.

Additionally, though the Browns seem comfortable with Greco, Pinkson and Lauvao at guard, I'd like to see someone come in who can legitimately compete for that starting position.

Potential Candidates:

Russell Wilson, quarterback, Wisconsin
Nick Foles, quarterback, Arizona
Brock Osweiler, quarterback, Arizona State
Lucas Nix, guard, Pittsburgh
Brandon Brooks, guard, Miami (OH)
Tony Bergstrom, guard, Utah
Senio Kelemete, guard, Washington
Andrew Datko, offensive tackle, Florida State
Marvin McNutt, wide receiver, Iowa
T.Y. Hilton, wide receiver, Florida International
Nick Toon, wide receiver, Wisconsin
Juron Criner, wide receiver, Arizona
Audie Cole, linebacker, North Carolina State
Travis Lewis, linebacker, Oklahoma
Vontaze Burfict, linebacker, Arizona State
Trent Richardson projects as a potential Hall of Fame running back if any draftee has in recent years. While imagining Richardson's Canton bust may be easy and pondering whether T-Rich will want to wear No. 30 or 33 is fun, the value of a fourth overall pick can acquire some serious firepower for a team that clearly needs it and is done with quick fixes.

The New York Jets covet Richardson in quiet desperation all the way back at 16th. The Jets could conceivably leapfrog the Browns to snatch Richardson at 4th overall.

For those enthralled with Richardson's ability: your eyes deceive you not. Mr. Richardson's talent is without question or equal in the 2012 running back class.

Additionally only a cursory perusal of the Browns' roster reveals a palpable need at running back.

Richardson's available: case closed, yes?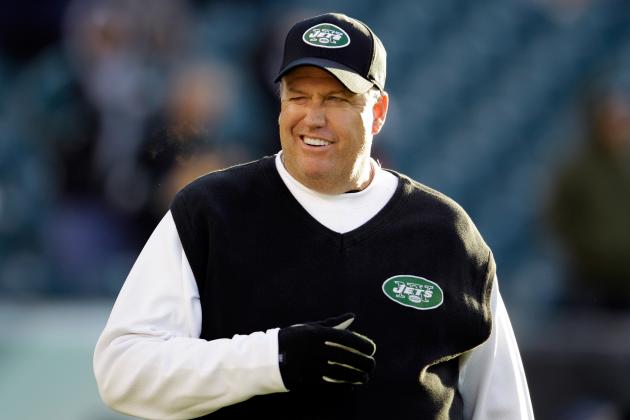 Rob Carr/Getty Images

St. Louis Rams (Sixth Overall)

Why: If Browns convince the Rams they would select Justin Blackmon, should Cleveland remain at fourth. The Rams have picks to spare and a young quarterback who sure could use a Blackmon or Kalil.

Potential Package: 2012 Sixth Overall, 2013 First Round (from Washington)
Jacksonville Jaguars (Seventh Overall)

Why: Adding Laurent Robinson will massively assist QB Blaine Gabbert, but the Jags could still eye Blackmon, Claiborne or Kalil, none of whom will likely fall past seventh.
Potential Package: 2012 Seventh Overall, 2012 38th Overall
Philadelphia Eagles (15th Overall)

Why: With CB Asante Samuel on his way out the door, few teams would benefit from the arrival of Morris Claiborne like the Eagles.
Potential Package: 2012 16th Overall, 2012 46th Overall, 2013 First Round
New York Jets (16th Overall)

Why: Now with two quarterbacks on the roster who are more famous than good, Blackmon or Richardson would relieve that pressure on and off the field.
Potential Package: 2012 16th Overall, 2012 47th Overall, 2013 First Round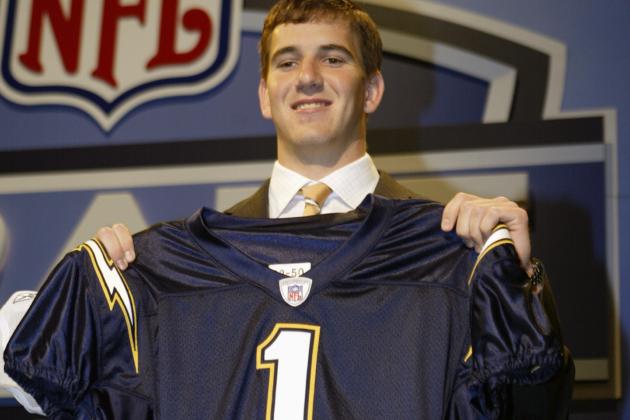 Chris Trotman/Getty Images

Chargers-Giants Trade, 2004 NFL Draft

To New York:

2004: First Overall
Outcome: Eli Manning, quarterback, Super Bowl MVP

To San Diego:

2004: Fourth Overall, 65th Overall, 2005 12th Overall, 144th Overall
Outcome: Philip Rivers, quarterback, 4x Pro Bowl,
Nate Kaeding, kicker, 2x Pro Bowl
Shawne Merriman, linebacker, 3x Pro Bowl
(Pick Traded)

Agreed, the Chargers drafted well in general and Browns fans shouldn't expect a Pro Bowler out of every top-60 pick. Still, this example perfectly demonstrates the incredible value of trading back just three or four picks in the top 10.

Sure, Eli Manning turned out to be "good enough," now that he's won two Super Bowls. The 2012 fourth overall selection could wildly exceed all expectations, and still lack the utter value of three potential Pro Bowlers instead.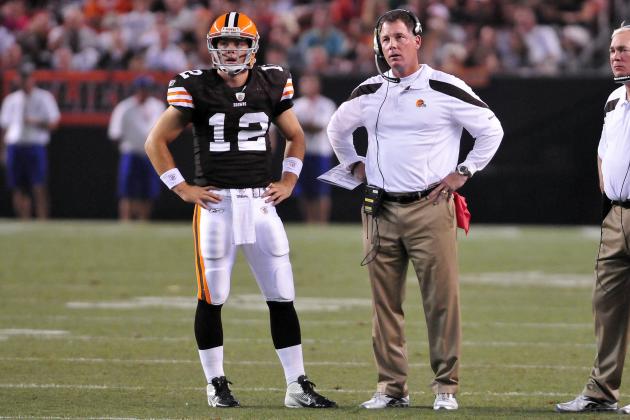 Jason Miller/Getty Images

The Browns' needs number so great that prioritizing them becomes a hair-splitting exercise.

Starters: OT, WR, RB, OLB
Depth: QB, LB, OL, CB, DE, DT, SS, WR, ST...everywhere.

Offensive line:
Starting-caliber right tackle, depth at guard.

Wide receiver:
Starting-caliber wide receiver, depth.
Running back:
Starting-caliber running back.
Quarterback:
Depth. At $6 million over the next two years, Seneca Wallace is an expensive backup.

Cornerback:
Depth—an increasingly perpetual need.

Linebacker:
Starting-caliber outside linebacker, depth.
Defensive line:
Depth. Not a priority after signing two DE's in the offseason, but you never know.

Safety:
Depth. Usama Young and Eric Hagg both earned encores at free safety and will fight for the departed Mike Adams' spot.

Special Teams:
Potentially punter, after Reggie Hodges' unfortunate achilles tendon rupture in 2011.