Cleveland Cavaliers 2010-11 Season Review: Ramon Sessions, "Drive"
November 11, 2011
Stephen Dunn/Getty Images
Writer's Note: This is Part 14 of a 15-part series where I review the 2010-11 season of each of the Cavaliers players. Each player will be titled with one of this summer's movies for a little added fun. I couldn't think of any better order to do this so I'm going alphabetically. Today: Ramon Sessions. Up Next: Anderson Varejao
Much like the NBA Lockout, this series has dragged on. I'm not going to lie to you, the longer the lockout has gone on the more difficult it has been to write about the NBA. But we press on!
Coming up with a movie title for Cavaliers point guard Ramon Sessions was about as easy as they come. Why wouldn't I pick "Drive" seeing as how it's really the only thing that Sessions does well.
Don't get me wrong, he's a great penetrating guard and had a pretty good season for Cleveland. But there's a reason that he lost his starting job to Baron Davis and that they ended up drafting Kyrie Irving.
According to 82games.com Sessions is one of only three Cavs players to have a positive production rating. However, he only had the fifth best simple rating because the team was simply better without him on court. That puts him behind both of the other point guards on the team in Davis and Daniel Gibson.
The team's plus/minus with Sessions on the court was -11.2 compared to -6.4 with him off the court. The net difference of -4.8 was the fourth worst on the team. And even worse news for Sessions is that the three worse guys (J.J. Hickson, Mo Williams and Leon Powe) are no longer with the team.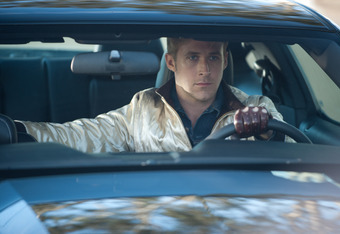 What this essentially says is that Sessions offense is not good enough to make up for his terrible defense. And it should be emphasized, he is an awful defender. For me it just looks like the desire isn't there. He doesn't have the size, but he certainly has the speed and quickness for compete on the defensive end.
The other big hit against Sessions is a complete lack of leadership skills. I sat court side for a game late in the season which I have referenced often in this series.
I was blown away by how little Sessions communicates with his teammates while on the court. And this guy is a point guard, the supposed leader on the court.
I also wrote in other pieces in this series about how impressed I was with the leadership of Davis and Gibson. There was no question who was in charge of the team when either of those guys was on the court. Sessions on the other hand might as well have been a wall flower.
Now, lest you think I get any joy about "bashing" players, I would be remiss if I didn't spend a good deal of time outlining Sessions great offensive production.
Sessions was one of the leaders on the team in scoring with 13.3 PPG to go along with 5.2 APG and a team-high 19.0 PER.
He is not a good shooter, at only a .183 career three-point percentage. But the good news is that he knows this as he only attempted 15 three pointers last season.
What Sessions thrives at is the pick and roll, where he is very difficult to defend. His speed and quickness along with very good decision making skills are the prototype for the pick and roll.
But when the rubber meets the road will that be enough to keep Sessions in wine and gold?
It will be a very difficult sell to keep four small guards on the roster. If there's an amnesty rule then Davis will likely get cut which would be the best case scenario for Sessions. If not then he's third on the depth chart at point guard.
Sessions should not be a starting point guard in the NBA. The role he is meant to play is that third guard role where he can come off the bench and provide offensive energy. He doesn't do enough on defense to warrant prolonged minutes. But he'd be great in short stints off the bench.
You can follow me on Twitter @ClevelandFlack.
If you missed any of the previous reviews you can follow the links here: Baron Davis, Semih Erden, Christian Eyenga, Alonzo Gee, Daniel Gibson, Joey Graham, Luke Harangody, Omri Casspi, Manny Harris, Ryan Hollins, Antawn Jamison, Samardo Samuels, Byron Scott.