Fantasy Football 2011: 4 Players I Would Not Have on My Team
September 2, 2011
Ezra Shaw/Getty Images
You should never say never to having any player on your fantasy football team, right?  You hear this song all the time. If you are a Washington Redskins fan, you cannot refuse to draft Dallas Cowboys. If you think Chad Ochocinco is an annoying media whore, that should not mean you blackball him from your fantasy roster. Blah, blah, blah...
But if you are a seasoned and smart fantasy owner, you know there are certain players who will never help you win your league championship. Sure, these guys may help you out in a pinch once every 10 games, but in those nine other contests they will rip your heart out like Buffy the Vampire Slayer. 
I have my list of players who will not make it on either of my fantasy squads in 2011. Nothing personal here. If a player is listed below it is because he is fantasy kryptonite, not because he has a reality show I despise or is on a team I loath.
Here are the four fiascos I want no part of, and the same should hold true for you if you want to win a fantasy title.      

Alex Smith, San Francisco 49ers
Conspiracy theorists believe that San Fran did not go out of its way to find another starting quarterback so that the 49ers could end up 2-14, pick first in the next year's draft and select head coach Jim Harbaugh's prized pupil, Stanford's Andrew Luck.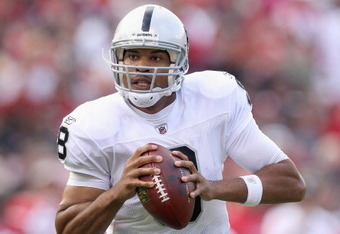 Ezra Shaw/Getty Images
Sounds like a great theory to me, because how can the 49ers really think they can win with Smith as their quarterback?  I know his last two years have been his best—32-to-22 TD-to-INT ratio, 60 percent completion percentage—but this is the same guy who was almost murdered on the field last season by former head coach Mike Singletary.   
This Smith also lost his job for a month-plus to the infamous Troy Smith, who barely completed half his passes and threw for under 200 yards in five out of six games. This was like losing your talk show host gig to Piers Morgan.   
Alex Smith has plenty of offensive options around him with Vernon Davis, Frank Gore, Michael Crabtree and Braylon Edwards, and he has a quarterback expert in Harbaugh there to groom him.  But just like Arizona's Ken Whisenhunt could not turn Derek Anderson into Joe Montana, I do not believe Harbaugh can salvage Smith and make him anything more than average.
I would much rather hitch my wagon to New York's Mark Sanchez, whose fantasy numbers have been far from flattering in his first two seasons but has had more flashes of brilliance and shown more signs of becoming a superstar than Smith.       

Jason Campbell, Oakland Raiders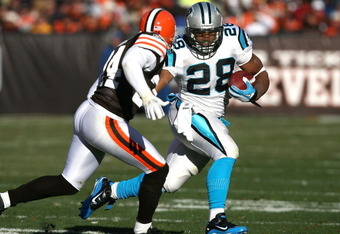 Matt Sullivan/Getty Images
The marriage between the short-throwing Campbell and the long-bomb-loving Raiders was not as rocky as I thought it would be last season. I figured it go as smoothly as Julia Roberts and Lyle Lovett's marriage, but instead it turned out to be serviceable. Campbell threw for 2,387 yards, 13 touchdowns and eight interceptions in 13 games; so he was not Ryan Leaf. 
But Campbell is a lot like Smith. Every season there is a new reason given as to why this will be the year he has a breakout season. And every season it does not happen. He finishes in the fantasy rankings somewhere in Mediocre Land between 16th and 25th, and heads into the following season not a sure bet to even start let alone play like a superstar. 
Campbell will be the starter (who else would, JaMarcus Russell?) and he will still be stuck with a cast of fast receivers who have problems running routes and catching passes thrown right to them. 
Campbell's favorite target, tight end Zach Miller, is now in Seattle. The guy who should be his No. 1 receiver, Darrius Heyward-Bey, has caught 35 passes in his first two seasons. And did I mention Oakland nowadays prefers to pound the ball on the ground with the power-speed tandem of Darren McFadden and Michael Bush?  None of this bodes well for Campbell.   
I would rather hang my fantasy hopes on Buffalo's Ryan Fitzpatrick for my No 2 or No. 3 fantasy QB. He has two ultra-exciting players to toss to (Steve Johnson and recently-inked Brad Smith) and unlike Campbell is coming off of a breakout season.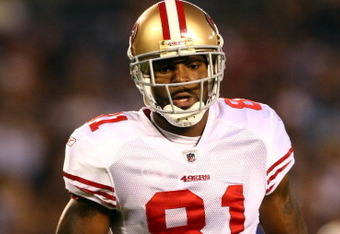 Donald Miralle/Getty Images

Jonathan Stewart, Carolina Panthers
Stewart's fantasy value will be forever hamstrung until he finds a way out of Carolina or DeAngelo Williams announces his retirement. He has always been regarded as the best backup running back in fantasy football, and that moniker is about as wonderful as being labeled the most sane Lohan.    
You could have made a solid argument that promoting Stewart to starter and having Mike Goodson as the understudy would have been just fine, and then Carolina could have used the money instead for an above-average wideout to help Steve Smith and Cam Newton. Maybe what Stewart did in Williams' absence in 2010 is what caused Carolina to pay Williams millions to stick around.   
 
When Williams was out due to injury last season, Stewart did nothing to prove he could be the top tailback on a full-time basis. He missed a couple weeks due to his own injury and had as many games rushing for under 35 yards as he had rushing for over 90 yards (four apiece).    
In the games, early on, when Williams was still in one piece, Stewart never had double-digit carries. Between that and the contract Williams signed in the off-season, it just proves that Carolina believes this is Williams' team and that Stewart is a just a insurance policy, a luxury the Panthers want to hold onto—for now.   
I would rank Washington's Tim Hightower over Stewart on my cheat sheets. With the bulldozing Ryan Torain on the outs and the Shanahans singing Hightower's praises to the holy heavens, Hightower should get more touches and has nobody impeding his playing time like Stewart does.

Braylon Edwards, San Francisco 49ers
I have had Edwards on my fantasy teams before because I am a huge mark for both the Michigan Wolverines and the New York Jets, but how can I or anybody use Edwards this season when he has Smith throwing dying quails at him in addition to having battle fellow hotheads Crabtree and Davis for the ball?
Now, Edwards has done well in the past with quarterbacks who were not exactly Greg Maddux in terms of accuracy (Mark Sanchez, Derek Anderson), but Smith is not the playmaker those two were. Smith does not throw a good long ball. He is better with the short stuff. Edwards is better working deep rather than working underneath, so these two seem as incompatible as fast food and dog biscuits.    
Toss in the fact that Edwards' off-field troubles could/should/will get him suspended at some point during the season, and you have yourself a Basketball Wives episode full of problems. Edwards racked up 1,289 yards and 16 touchdown in 2007. He has never come remotely close to those numbers since, and he won't in 2011, either. 
I would option instead for someone like the man who is replacing Edwards with the New York Jets, Plaxico Burress. Burress has always been a more consistent touchdown threat, has four 1,000-yard years to his credit and is looking to go from jail to a monster payday just like Michael Vick did. Burress has more motivation, much better hands and a much better quarterback throwing to him than Edwards has.   
 
Others receiving votes: Dallas' Felix Jones (eight TDs in three seasons, always underwhelming), Denver's Kyle Orton (look for less passing, more running now that John Fox is head coach) and Cincinnati's Cedric Benson (no Carson Palmer, Terrell Owens or Ochocinco, so defenses will stack the box against the jailbird).