Tim Tebow to the Jets: 5 Storylines to Follow as Tebowmania Continues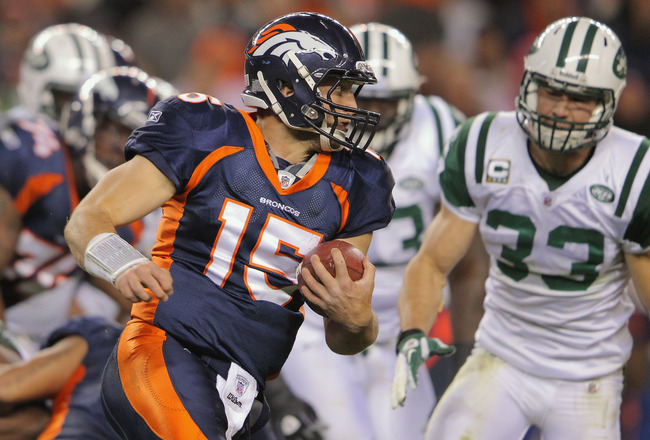 Doug Pensinger/Getty Images
Tim Tebow will be the newest distraction on the New York Jets roster, which surprisingly has room for one more.
According to reports, the trade for Tebow to the Denver Broncos has been finalized in exchange for fourth and sixth round draft picks. It's surprising that he got dealt to the Jets when the expectation was that his hometown team the Jacksonville Jaguars would have been his most likely destination.
The move is very interesting mainly because it involves the most polarizing player in the NFL. On the same day as historic penalties were handed out in the NFL including a head coach suspended for a year and his former assistant suspended indefinitely, Tebow takes the headlines.
Here are 5 story-lines that could be very interesting as Tebow settles into New York.
Keep Reading

New York Jets: Like this team?