Peyton Manning Rumors: Quarterbacks for the 49ers If Manning Doesn't Arrive
March 18, 2012

Ezra Shaw/Getty Images
As the San Francisco 49ers remain in the chase for Peyton Manning's lucrative signature, Alex Smith, last year's starting quarterback, is not waiting around for them to pick him up as the consolation prize.
Smith is currently visiting with the Miami Dolphins as he tries to find a new home before being ousted in San Francisco.
Whether Smith re-signs in San Francisco or not is not a certainty either way, but one thing is for certain: The 49ers haven't shown Alex Smith the complete and unconditional respect which they showed him last year.
That belief seemed to be critical for Smith, especially in the playoffs, as he went from an unsure quarterback searching for confidence to a decisive leader who played a vital role in a trip to the NFC Championship game.
Very little is certain right now for the 49ers. Peyton Manning could sign elsewhere, as could Alex Smith. The only certainty is the uncertainty surrounding the quarterback position in the Bay Area.
If neither Manning nor Smith signs on in San Francisco, here are the remaining options for Jim Harbaugh's side: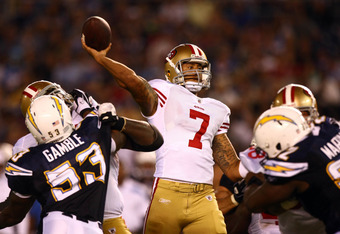 Donald Miralle/Getty Images
Colin Kaepernick
Kaepernick was drafted by the 49ers—and more importantly, Harbaugh—last year in the second round. He had three completions in five attempts as a rookie while Alex Smith saw the team through to the playoffs. 
While his future is bright and there is a lot of optimism about Kaepernick in San Francisco amongst the 49ers fanbase, he remains a long-term option whose status at the moment is somewhat vague. Depending on how far along Harbaugh believes he is in his development, Kaepernick may or may not be ready to start for the 49ers.
Only his coaching staff and he can really know.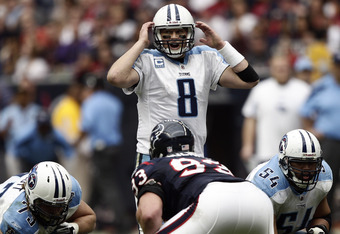 Bob Levey/Getty Images
If Manning doesn't sign with the 49ers, he will either sign with the Titans in Tennessee or the Denver Broncos. The 49ers will be hopeful that he signs with the Titans because the Broncos do not have a quarterback who they can give the 49ers as a replacement.
Hasselbeck showed last season that he is still a capable starter and willing mentor. If he leaves Tennessee and the 49ers need a quarterback, he and Kaepernick would be an excellent fit together. Hasselbeck would give the 49ers enough to succeed in the short term while aiding Kaepernick's development in the long term.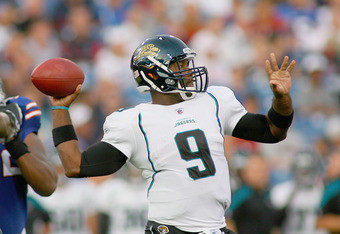 Rick Stewart/Getty Images
David Garrard
Garrard missed last season due to injury after being released by the Jaguars. While being released by a team as bad as the Jaguars is always a worry, their ineptitude as a franchise, coupled with Garrard's injury, should make the 49ers see Garrard in a different light.
When you put Garrard's performances into context as a Jaguars quarterback, then you find that he was actually a very good player in his day. Garrard's health is the one significant issue that needs to be sorted.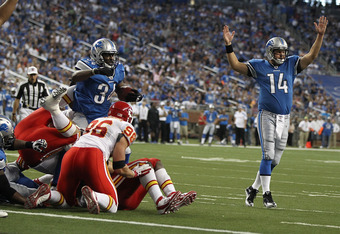 Dave Reginek/Getty Images
Shaun Hill:
Hill is a former 49ers quarterback who struggled to make an impact, much like Alex Smith prior to last season. It may be viewed as somewhat of a backwards move by the franchise, but Hill has proven he can perform on the NFL stage in Detroit.
Who knows what kind of impact Harbaugh's coaching and guidance could have on him.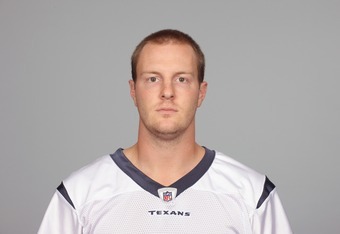 Handout/Getty Images
T.J. Yates:
With Matt Schaub returning, T.J. Yates will be available from the Houston Texans if a fair offer arrives at their desk. Yates, unlike other younger quarterbacks who I will get to, has shown that he can play at the professional level after last year's trip to the playoffs.
Yates would grow as a full-time starter but at the very least, you could rely on him to steady the ship for a season while relying on the running game.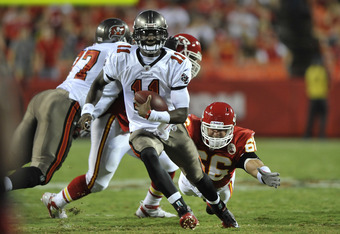 Peter Aiken/Getty Images
Josh Johnson:
Johnson didn't look very good for the Tampa Bay Buccaneers when he played last year. However, he has shown flashes of potential in the past and he will have learned from his experience over the past few seasons with the Buccaneers.
The 49ers offense is a lot more talented than the Buccaneers was, so Johnson could be a dark horse. At 25 years of age, giving Johnson a year or two to try to prove himself ahead of Kaepernick isn't that crazy an idea if the team is in desperation mode.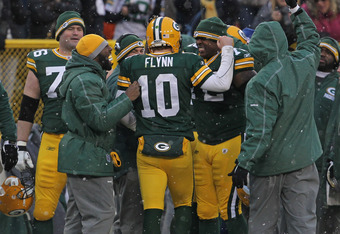 Jonathan Daniel/Getty Images
Brian Hoyer/Ryan Mallett/Jake Locker/Matt Flynn/Draft Pick:
I sincerely doubt that any of these players will interest the 49ers, simply because they already have a younger quarterback on their roster. However, the possibility remains that Kaepernick could be struggling internally.
Teams can sometimes quickly give up on players. This is a long shot, though.