NFL Predictions Week 14: Dallas Cowboys and Favorites That Won't Cover
December 7, 2011
Christian Petersen/Getty Images
The 2011 NFL season is winding down, but there is still time to make up for losses. There will be underdogs of Week 14 that come through, and the trick is to make sure you've made the right picks. 
Too often has this season seen favorites demolishing the little guys, but occasionally an underdog fights back and shocks everyone. 
Such is the case this week, and the teams that follow are in for a rough ride this weekend. With that said, here are three favorites that will not cover. 
These past three weeks have been troubling times for the Cowboys. Their largest margin of victory during that times was a three-point win over the Washington Redskins. 
Dallas narrowly escaped defeat on Thanksgiving Day against the Miami Dolphins, and lost in overtime last week to the lowly Arizona Cardinals. 
On Sunday night, the Cowboys will host the New York Giants, and their struggles will continue. Both of these teams have had problems recently, but the Giants need a win much more and they will step their game up against their arch rival. 
Eli Manning and company have lost four games in a row, and they're not about to make it five. They'll find the strength within to get the victory, but they'll have some help from sloppy play by Tony Romo. 
Prediction: Giants 30, Cowboys 24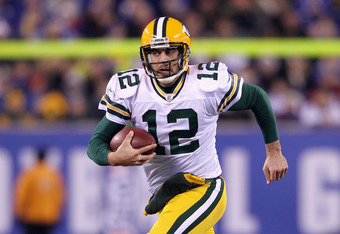 Nick Laham/Getty Images
The Packers are going to be very hard to beat this year, but that doesn't mean they're always going to cover the spread. 
This Sunday, the reigning Super Bowl champs take on Carson Palmer and the Oakland Raiders, who will give Green Bay quite a scare. 
Oakland's defense will have a hard time stopping Aaron Rodgers, especially in Green Bay. However, the Packers defense isn't all that great either, and Palmer will have a solid game to help the Raiders be competitive. 
The 11 points is too high, and the Raiders will be very motivated to get a victory to say they're the ones that handed Green Bay its first loss. They won't win, but they'll do enough to prevent the Packers from covering.
Prediction: Packers 35, Raiders 28 
Baltimore Ravens -16.5 
This is another prime example of a team being favored by too much. The Ravens are a very good team, and while they may be battling the winless Indianapolis Colts on Sunday, they're not going to cover. 
Baltimore's defense will be tough to move the ball on, but it's not like the Colts have no offense. True, they don't stand a chance to win this game without Peyton Manning, but they can put points on the board. 
Scoring 21 points in the fourth quarter was a great boost of confidence for this offense, but the real story this Sunday will be the Colts defense stopping the Ravens from dominating. 
Prediction: Ravens 28, Colts 16