2013 Philadelphia Eagles Schedule: Game-by-Game Predictions, Info and Analysis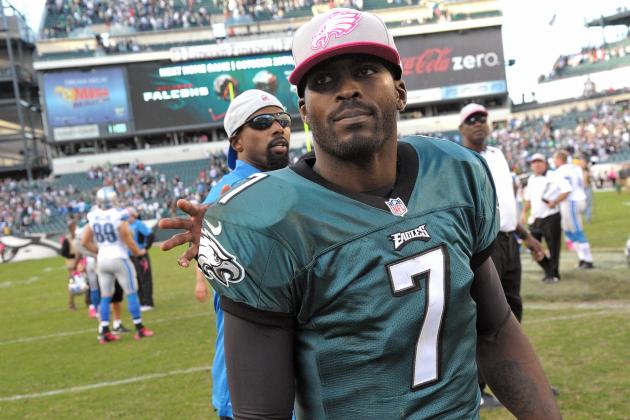 Eric Hartline-USA TODAY Sports

We've been well aware of who the Philadelphia Eagles will play in 2013 since the 2012 season came to an end, but now that the NFL has released the full schedule for 2013, we can start to visualize what might go down in first year of the Chip Kelly era.
Plus, this gives us a chance to participate in the time-honored tradition of going through the schedule week-by-week and handing out wins and losses.
I provide that here, along with key info and analysis.
Begin Slideshow

»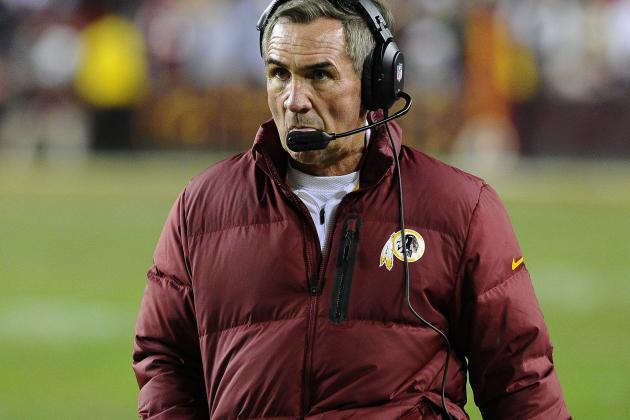 USA TODAY Sports

Kickoff time and network: Monday, Sept. 9 at 7:10 p.m. ET on ESPN
The Redskins beat the Eagles twice last year in rather methodical fashion, with Robert Griffin III never surpassing the 200-yard mark in either victory. The slightly healthier, slightly more talented 'Skins just wore down Philly's defense while winning the turnover battle.
The Eagles should be expected to put up more of a fight this year, especially in D.C., where the final score of last November's meeting was 31-6 for the guys in burgundy.
Why? Well, the defense has been made over and Chip Kelly should be able to breathe new life into the offense. This team is much better than what we saw from them in 2012, and the Redskins will have no idea what to expect from Philly in Kelly's debut.
The Eagles will have to account for a Washington pass rush that recorded nine total sacks in their two victories over Philly last season. And keep in mind that the 'Skins didn't have top pass-rusher Brian Orakpo for either of those games.
Prediction: Eagles 24, Redskins 20
I hate to pick against the Redskins in a prime-time home opener, but we don't even know who'll be starting at quarterback for Washington in this game, and the Eagles will be looking to make a big statement in their first game under Kelly.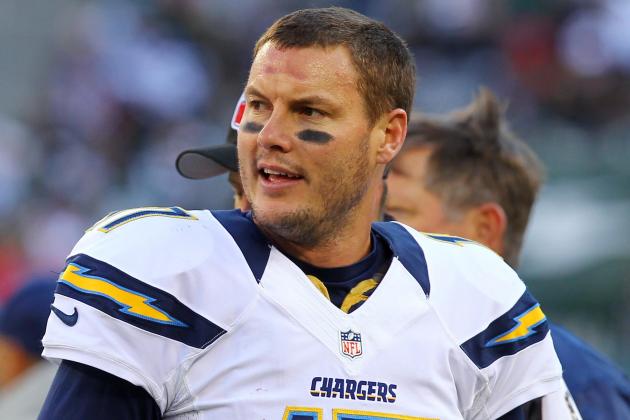 Ed Mulholland-USA TODAY Sports

Kickoff time and network: Sunday, Sept. 15 at 1 p.m. ET on CBS
The Eagles have a chance to send a nice message in this game. They're at home against an unreliable but talented team that is traveling across the country. If they lose, it's not the end of the world because it's an out-of-conference affair, and that could help loosen them up for a chance to show off how talented they are.
San Diego has won just 10 road games since 2010, and the Bolts are only 6-11 when having to travel two time zones or more during that span.
Yes, the Chargers have the ability to strike on this defense, but Philip Rivers has become an all-or-nothing quarterback who is as prone to throwing picks as any starter in the league. Thus, expect turnovers to be a deciding factor in this one. The Eagles have turned it over a league-high 75 times the last two seasons, but San Diego is also in the bottom 12 in that category with 54.
Prediction: Eagles 27, Chargers 20
I think Philly would have had a chance to win a game like this late last year. In the offseason, the Eagles got better while it felt the Chargers were running on a treadmill.
By the way, the last four teams to face the Eagles in their home opener have gone on to win the Super Bowl. So congratulations, San Diego.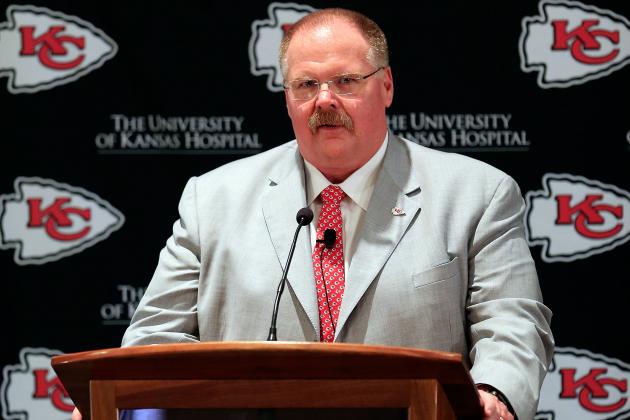 Jamie Squire/Getty Images

Kickoff time and network: Thursday, Sept. 19 at 8:25 p.m. ET on NFL Network
The obvious dominant storyline here is Andy Reid's return to Philadelphia, but the Reid revenge factor is barely relevant in the grand scheme of this matchup. Even with that set aside, the Eagles could be in serious trouble against a very talented Chiefs team.
The good news is that they're at home on short rest, while the Chiefs, who have won just 15 road games in six years, have to travel on a very short week.
Kansas City had a great run in free agency, adding a ton of depth and some potential starters to a team that, somehow, sent six guys to the Pro Bowl in 2012. Don't forget that they also added Alex Smith via trade and have the top pick in the draft.
If they can stay healthy and catch some of Reid's magic in 2013, the Chiefs could do some damage.
Prediction: Eagles 23, Chiefs 16
This is a very dangerous game, but I think the Eagles keep an early-season roll going due to advantageous circumstances here.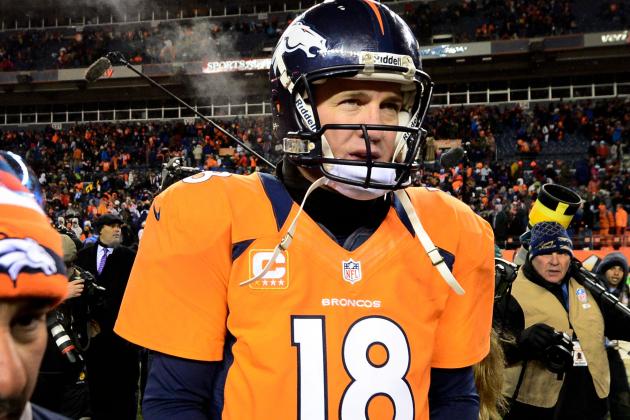 Mark J. Rebilas-USA TODAY Sports

Kickoff time and network: Sunday, Sept. 29 at 4:25 p.m. ET on Fox
Apparently they're getting the AFC West games out of the way quickly.
This Eagles defense might be greatly improved in 2013, but they're still going to have their hands full with Peyton Manning, Wes Welker, Demaryius Thomas, Eric Decker and the loaded Denver offensive attack.
The Broncos won their final six regular-season home games of 2012, outscoring their opponents 204-81 in those six matchups. Plus, this simply isn't a good matchup for that Philly defense, so the Eagles could have to try to win a track meet here.
With Von Miller and a stout pass rush (the Broncos had the highest sack percentage in the AFC last year) lurking opposite Michael Vick, this game will provide Chip Kelly with an opportunity to prove that he can scheme things up in order to go toe-to-toe with the best of them at the NFL level.
Prediction: Broncos 30, Eagles 23
The Eagles enter this game on plenty of rest, so I'd expect them to put up one hell of a fight against a very good home team. Ultimately, though, they fall short.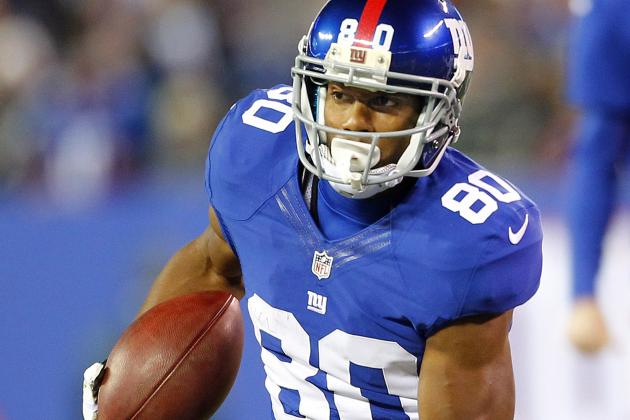 Rich Schultz/Getty Images

Kickoff time and network: Sunday, Oct. 6 at 1 p.m. ET on Fox
Should we even count what happened when these teams met in Week 17 last year? Yes, the Giants clobbered Philadelphia 42-7, but the Eagles had seemingly given up at that point.
New coaching staff, revamped defense and a slew of new additions. This Eagles team is completely different now.
Of course, if we're discounting that game because the Eagles have changed so much since the Andy Reid era ended, I suppose it wouldn't be fair to factor in the previous five meetings between these teams in New York. Philly won all five of those games, but that probably does have to be filed away with a grain of salt now.
Just don't get burned by Eli Manning and you'll be in this, Philly. To beat the Giants, coverage is the key.
Prediction: Giants 24, Eagles 23
Back-to-back tough road games bring the Eagles back to earth. I think this game could go either way, but New York could be in a better spot here.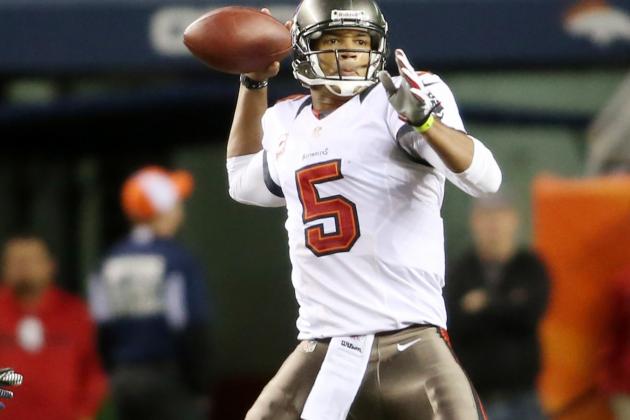 Chris Humphreys-USA TODAY Sports

Kickoff time and network: Sunday, Oct. 13 at 1 p.m. ET on Fox
If the Eagles are indeed going to have a run-first offense in 2013, they may be forced to jump out of their element for this road game against the Buccaneers. That's because Tampa Bay's stout defensive front gave up a league-low 3.5 yards per carry in 2012.
The good news is that Michael Vick (or whoever's quarterbacking the Eagles) will have a chance to do some damage through the air against a secondary that may or may not have Darrelle Revis but lost E.J. Biggers after giving up more passing yards than any team in football in 2012.
This is a streaky Bucs team that has started strong and faded each of the last two years, so Philadelphia has the bad fortune of having to play them relatively early in the year.
Prediction: Buccaneers 23, Eagles 17
Tampa Bay started 4-2 in 2011 and 6-4 in 2012 but lost its last 10 games in 2011 and dropped five of its final six in 2012. The Eagles run into them at a bad time.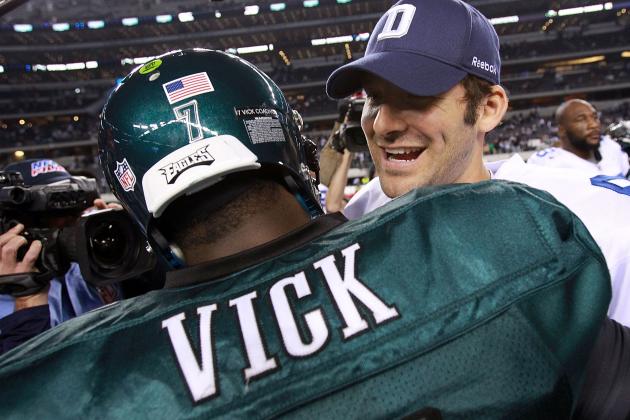 Ronald Martinez/Getty Images

Kickoff time and network: Sunday, Oct. 20 at 1 p.m. ET on Fox
The Eagles had trouble with everybody last year, but the Cowboys burned them particularly badly, scoring 76 points in two games against Philly. The pass rush wasn't able to do enough to compensate for a weak secondary, and the Eagles were torched as a result.
The good news is this team is supposed to be much better in 2013. So when you consider that they were either tied or leading in the fourth quarter of both of their 2012 matchups with Dallas, they could be in a position to turn the tables this year.
The Cowboys have changed a lot, too, though. The defense has been converted from a 3-4 to a 4-3 and science and nature have given guys like Sean Lee, Bruce Carter and Jay Ratliff the ability to return to the field.
The Dallas defense was already ravaged by injuries when it faced the Eagles last year, so that has to be factored in here as well.
Prediction: Eagles 24, Cowboys 21
I think this Eagles team will be mentally strong enough to avoid long losing streaks. They come through in their first home game since Week 3.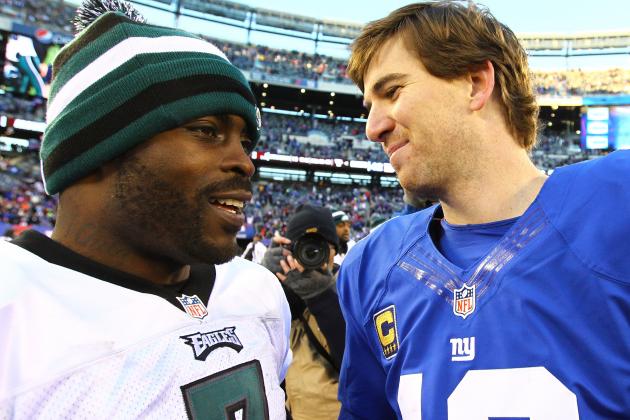 Al Bello/Getty Images

Kickoff time and network: Sunday, Oct. 27 at 1 p.m. ET
Just before the Eagles hit the self-destruct button last year, they notched their most impressive victory of the season by hanging on to beat the Giants 19-17 at Lincoln Financial Field. That wasn't a surprise at the time, because Philly had the Giants' number between 2008 and 2012.
That all changed when the Giants smashed the Eagles 42-7 in Andy Reid's swan song at MetLife, but what's important here is that New York has won in Philadelphia just once since '08.
Despite that one-sided Week 17 result, there's no reason to believe this won't be a closely contested matchup. Chip Kelly should add some nice wrinkles to the Philly offense, and the D has been transformed in a positive way.
Prediction: Giants 30, Eagles 27
Tough break for the Eagles in their 2013 season series with the Giants, because they don't get to play Big Blue during its usual November swoon.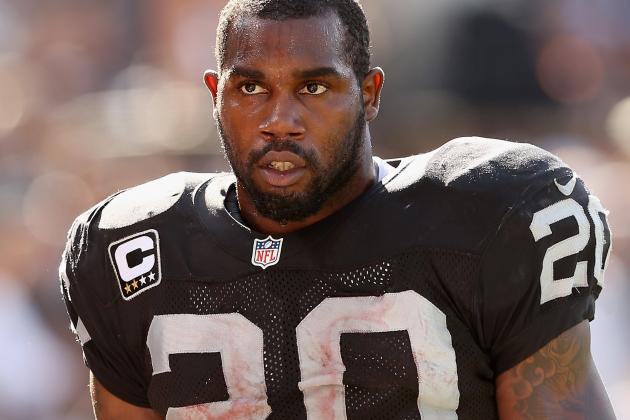 Ezra Shaw/Getty Images

Kickoff time and network: Sunday, Nov. 3 at 4:05 p.m. ET on Fox
Philadelphia's only cross-country flight of 2013 lands it in Oakland, which is lucky. The Raiders have only won six home games in the last two seasons and they don't exactly scare anyone on offense.
How the Eagles defend a team like this depends on what happens between now and this matchup. Does Matt Flynn emerge? Can Darren McFadden stay healthy?
It's tough to get a read on this team, but the Raiders are probably thinking the same thing about Philly.
One thing is guaranteed: The Eagles will have a chance to score a lot against a defense that just doesn't have a lot of bite at any level.
Oakland could have some real matchup problems with DeSean Jackson and Jeremy Maclin, and the Raiders' run defense, which was ranked 29th in football in 2012, could have even more trouble with LeSean McCoy and Bryce Brown.
But this won't be easy. In their farthest road game of 2012, the Eagles were crushed by Arizona. Same for when they traveled to Seattle in 2011.
Prediction: Eagles 24, Raiders 21
Again, short-term history isn't on their side when traveling great distances. But I still think this is a great matchup for Chip Kelly's team.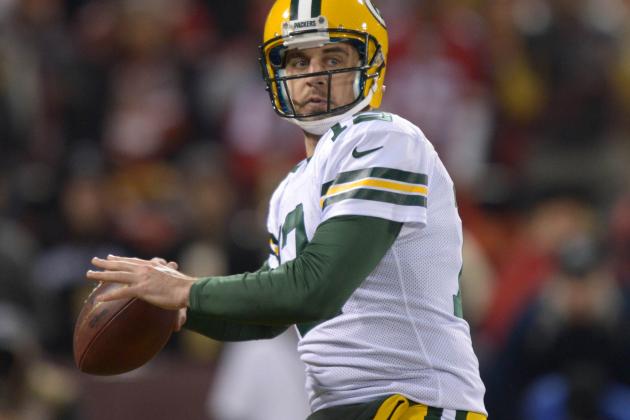 Kirby Lee-USA TODAY Sports

Kickoff time and network: Sunday, Nov. 10 at 1 p.m. ET on Fox
We all saw what guys like Matt Ryan and Drew Brees were able to do to this Philadelphia defense in 2012. So if the Eagles truly have improved on D, this will be the litmus test.
Aaron Rodgers is probably the best quarterback in the game right now, and his arsenal of pass-catchers could cause some real problems for this defense if it isn't able to hang in coverage and create consistent pressure.
These teams haven't met since Michael Vick and the Eagles came dangerously close to scoring in the final minute to beat Green Bay in the 2010 playoffs. Philly fell short, though, and the Packers went on to win their fourth Super Bowl only four weeks later.
It'll be interesting to see how the Eagles attempt to attack Green Bay's defense in this one. In the past, this would be one of those games in which Andy Reid would be susceptible to panicking and over-throwing, but Chip Kelly would be smart to enter this one with a run-first approach. The Packers have a great pass rush, but they surrendered a mediocre 4.5 yards per rushing attempt in 2012.
Prediction: Packers 34, Eagles 21
I do think the Eagles will be better this season, but they'll be worn out for this game against one of the league's top home teams. They need that bye.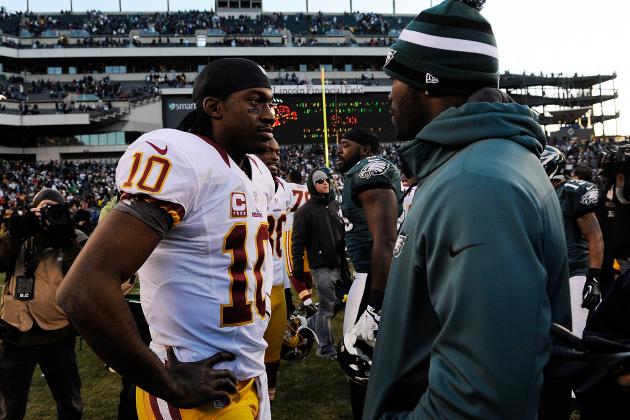 Patrick McDermott/Getty Images

Kickoff time and network: Sunday, Nov. 17 at 1 p.m. ET on Fox
Yes, the Eagles were swept in last year's two-game season series with the Redskins, but if Philly truly has cleaned up the mess, this game has to be a close one. The Eagles hung with the 'Skins at Lincoln Financial Field last year, so there's no excuse if they don't come even closer this time around.
Remember: Philly was consistently beating the Redskins until the 2012 train wreck took place. Before that, it had won three straight and five out of six against Washington, with one extremely memorable Monday night beatdown sticking out like a sore thumb.
Philly should be well-equipped this year to limit the damage done by the read-option, so the key here will be to actually win a turnover battle or two. If that can happen, the Eagles can give themselves a chance in both of their meetings with the defending NFC East champs.
Prediction: Redskins 20, Eagles 17
I gave them an upset win in the last one, but Robert Griffin III should be fully healthy at this point and the Eagles could be exhausted. Close loss at home.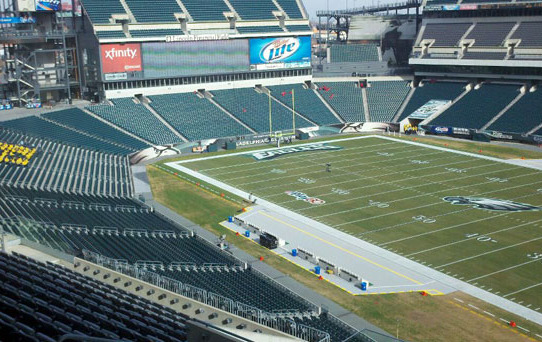 Boston.com
The Eagles were 3-3 heading into their bye last year, but they had lost back-to-back games and fired defensive coordinator Juan Castillo. On the other side of said bye, they lost six straight games.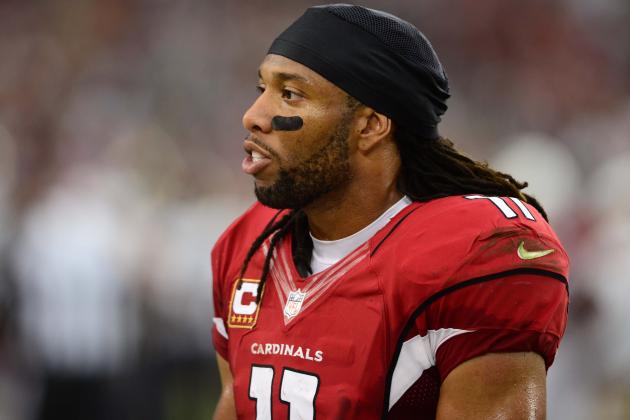 Mark J. Rebilas-USA TODAY Sports

Kickoff time and network: Sunday, Dec. 1 at 1 p.m. ET on Fox
When these two met in Glendale in 2012, it didn't go well for the Eagles. And before you use Andy Reid and the implosion as an excuse for that, said 21-point loss took place in Week 3, before the Eagles beat the former Super Bowl champion Giants. They weren't a mess yet, but they were dominated by Arizona.
Of course, the Cardinals also fell off a cliff soon thereafter. In fact, both of these teams won in the week that followed their head-to-head matchup, and both went on to lose 11 of their last 12 games. Both teams are and were much more talented than that, and that's why we're looking at two new coaching staffs here.
The Eagles have made more widespread changes, which I believe is a good thing. Ultimately, I think Arizona has more obvious weak spots, and the Cardinals are the team traveling across the country this time.
Prediction: Eagles 27, Cardinals 20
Revenge for the birds...over the birds. Whatever. Arizona has just four road wins in the last three seasons.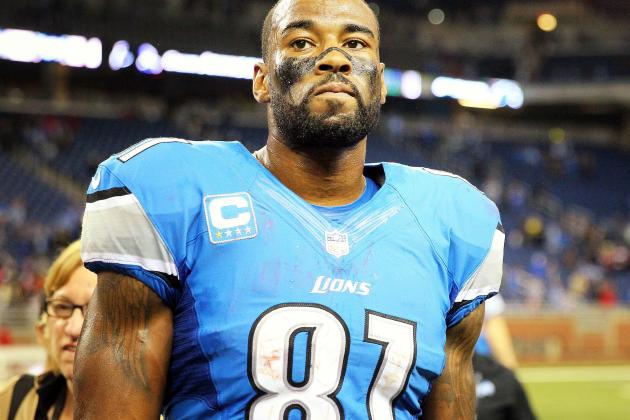 Mike Carter-USA TODAY Sports

Kickoff time and network: Sunday, Dec. 8 at 1 p.m. ET
Philadelphia actually fared very well against Calvin Johnson and the explosive Lions offense last year before blowing up late. The secondary is completely new now, though, and the scheme is different too.
With that in mind, this will still be one of the biggest challenges of the year for this Philly D. Detroit had the second-best passing game in the league last year, and Johnson is obviously one of the best we've ever seen at the wide receiver position.
The good news is that Detroit was just 2-6 away from home last year and has finished with a .500-or-better road record only once in the last decade. Does Detroit's defense have the killer instinct to force Michael Vick into classic Vick mistakes? Last year's performances indicate that's far from being a certainty.
Prediction: Eagles 30, Lions 21
I think the Eagles are the better team, and I'm not sure what kind of shape the injury-prone Lions will be in once December arrives.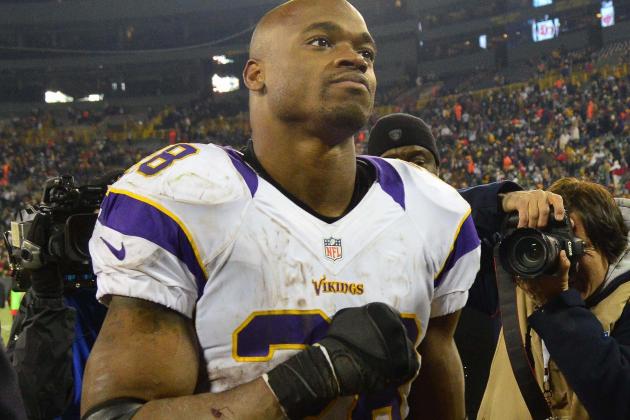 USA TODAY Sports

Kickoff time and network: Sunday, Dec. 15 at 1 p.m. ET
Tackling has been a big issue for the Eagles, but their run defense hasn't generally been all that bad. That's why this matchup with Minnesota and All-World running back Adrian Peterson could work in Philadelphia's favor.
The Vikings used to possess the ability to force defenses to pick their poison between Peterson and Percy Harvin, but Harvin's gone now, so the Eagles can focus on AP. That's big for a D that enters 2013 with a lot of question marks.
Of course, they'll also have to score some points. Minnesota has a top-notch pass rush, which is never a good thing if Michael Vick is your starting quarterback. When these teams last met in 2010, Vick was sacked six times.
The Eagles won't likely be able to get by completely with the ground game against a fairly stout defensive front, so this will be a big game for that much-maligned offensive line.
Prediction: Vikings 20, Eagles 16
I do believe this one could go either way, but at this early stage, I still don't trust Vick and his pass protectors against Jared Allen and Co.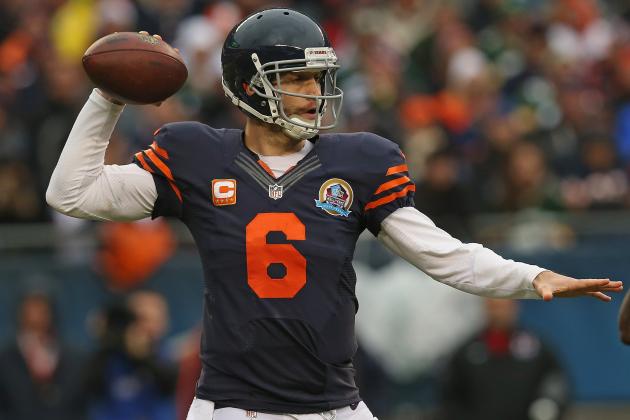 Jonathan Daniel/Getty Images

Kickoff time and network: Sunday, Dec. 22 at 1 p.m. ET on Fox
The Bears are 14-10 on the road dating back to 2010, so this could be a very stiff home test for the Eagles.
Watch for timing to be a key, too. While the Eagles could still be adjusting to a new offense and defense early, a healthy Bears team will be in good shape after a great offseason.
But Chicago has been crushed by the injury bug while struggling badly during the second half of each of the last two seasons. It just so happens that the Eagles get the Bears nice and late, so that could be a huge advantage.
The Eagles, you'll recall, have had some turnover issues on offense the last couple years. That could also be a huge factor here, because no defense in the league had more takeaways in 2012 than Chicago's (44).
Prediction: Eagles 27, Bears 23
This game's a toss-up, but I can't pick the Bears on the road against a solid Philly team in December right now.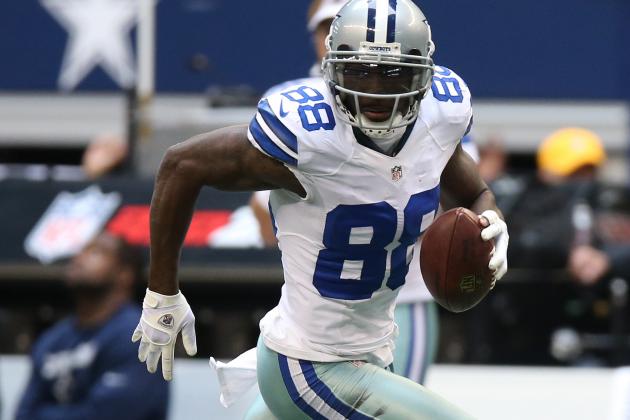 USA TODAY Sports

Kickoff time and network: Sunday, Dec. 29 at 1 p.m. ET on Fox
When these teams last met at Cowboys Stadium, the Eagles had what was easily their best offensive showing of 2012, putting up 33 points thanks to big performances from Bryce Brown, Brent Celek and Jason Avant.
But that still came in a losing effort because the Eagles couldn't stop the red-hot Dallas offense. So if that unit keeps gaining momentum and the defense is healthier this time around, Philly could be in trouble.
Of course, it's difficult to look at past matchups with this Eagles team, even when breaking down divisional games. Too much has changed this offseason. We really don't know what to expect.
What we do know is the Eagles had better be ready to step it up in pass protection against DeMarcus Ware, Anthony Spencer and that Dallas defensive front.
The key on D, naturally, will be to stop Dez Bryant, who scored three times in two victories over the Eagles last year. Will Bradley Fletcher and Cary Williams fare better than Nnamdi Asomugha and Dominique Rodgers-Cromartie did?
Prediction: Cowboys 27, Eagles 20
Who knows what kind of shape these teams will be in by the time this matchup is played, but I think Dallas will have something more to play for at this point, and the Cowboys are at home.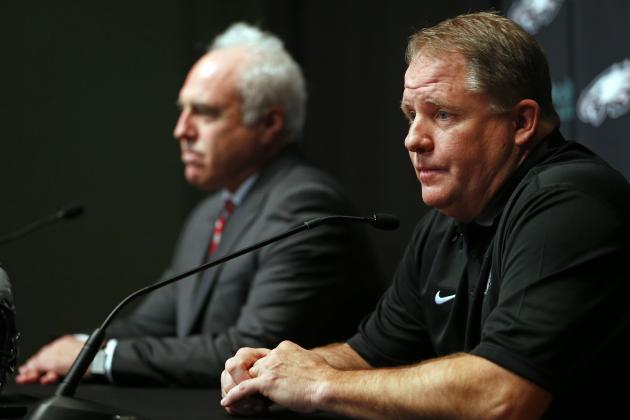 Rich Schultz/Getty Images

Final record: 8-8
Of course, a lot will happen between now and Week 1, and my game-by-game predictions could change quite a lot between now and then. But I do think this Philly team will be much improved this year, and an 8-8 record feels about right.