Why Jeff Green Is Poised to Be the Boston Celtics' Next Superstar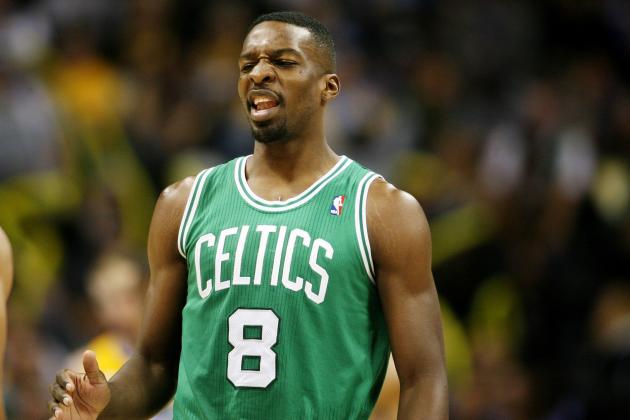 Chris Humphreys-USA TODAY Sports

In December of 2011, Jeff Green was lying in a hospital bed, recovering from open-heart surgery. At the time, playing professional basketball was merely an afterthought.
Now, he is not only back on the hardwood, but he is a candidate for the Most Improved Player, Sixth Man of the Year and Comeback Player of the Year awards.
Not many people can say they saw this coming.
Two-and-a-half years ago, Green was entrenched in another tough situation. His transition to Boston after being traded from the Oklahoma City Thunder was anything but smooth. Fans questioned his instincts—he oftentimes looked like a deer in the headlights. No matter what, Green just didn't seem to fit in.
But now things are different. Green has blossomed into something special. He looks more comfortable than ever, and he has really taken ownership of his game in Boston. He is on the verge of becoming the Celtics' next superstar once the Pierce/Garnett era comes to an end—and that may be sooner rather than later.
Begin Slideshow

»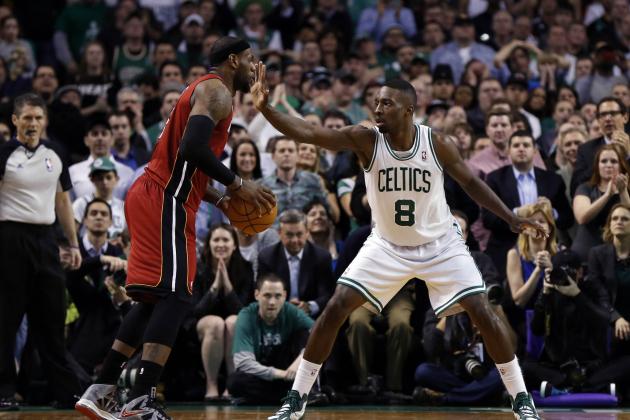 Greg M. Cooper-USA TODAY Sports

Jeff Green has the rare ability to play both forward positions effectively and has even started a game at center.
This season, he has shown a knack for making big plays on the offensive end, and he has displayed incredible athleticism along with improved defense.
Green's multifaceted approach to the game has made him a valuable asset off the Boston bench, and it has begged the question as to why he wasn't starting (although he is now starting in place of the injured Kevin Garnett).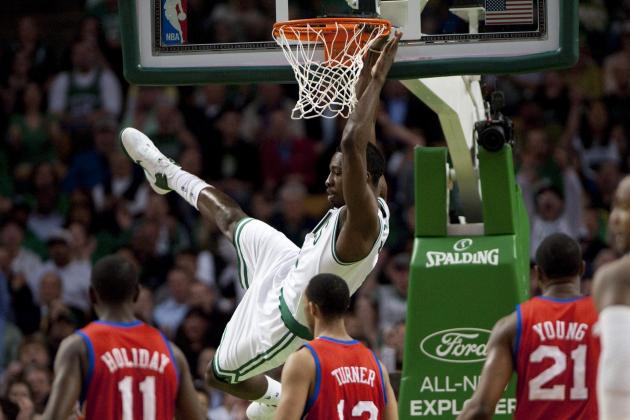 Michael Ivins-USA TODAY Sports

LeBron James has it. So does Blake Griffin. Not just the substance, but the flash and pizazz—the stuff highlight reels are made of.
It now appears that Jeff Green has it as well.
There has been no shortage of dunks for the aging Celtics in 2013. We can thank Green for that.
Sometimes it's the exclamation point that comes in the form of a posterizing baseline jam that turns an ordinary playmaker into a superstar.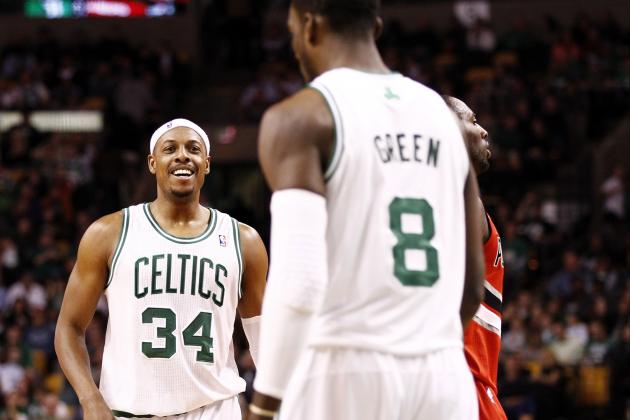 Mark L. Baer-USA TODAY Sports

Green has benefited from playing with wily veterans such as Kevin Garnett and Paul Pierce. Once criticized for being soft, he has embraced the so-called mentality of "grit and balls" that these scrappy Celtics pride themselves on.
When speaking to ESPNBoston.com's Chris Forsberg in mid-September, Green addressed his targeted areas of improvement, saying:
Just probably being more assertive, more aggressive in certain situations. That's about it. My game pretty much speaks for itself -- a guy who can play multiple positions..attack in different situations. My game is what it is; I just have to improve on different things. Just show it out there on the court.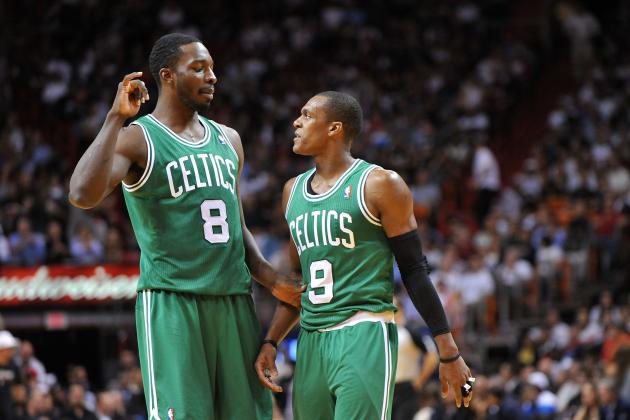 Steve Mitchell-USA TODAY Sports

The Celtics have had an impressive turnaround since losing All-Star point guard Rajon Rondo to a torn ACL. Many were quick to dismiss Rondo's value based on Boston's recent success, but the truth is, he is irreplaceable.
Yes, the "point guard by committee" style of offense the Celtics have employed in his absence has been working, but it is still not ideal.
When Rondo does return, he and Jeff Green can form a formidable duo. With Green's talent around the basket and Rondo's court vision, the two could combine for some spectacular plays (think Chris Paul and Blake Griffin).
Here is an enticing example of what the two could do together. If that's not enough, here is another.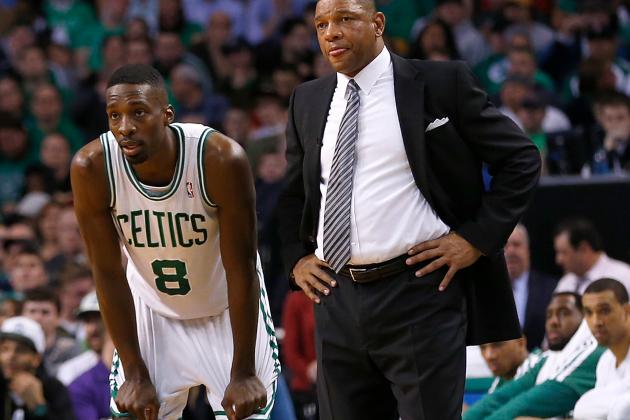 Jim Rogash/Getty Images

When Green was first acquired by the Celtics in 2011, he was expected to eventually inherit Paul Pierce's role as the club's starting small forward.
However, his transition from Oklahoma City did not go as smoothly as originally anticipated—his production dropped considerably. Green averaged 14.3 points and 5.75 rebounds per game in his three-and-a-half seasons with Seattle/Oklahoma City. But during his first season with the Celtics, he averaged just 9.8 points and 3.3 rebounds.
After missing all of last season with a heart ailment, Jeff Green is now beginning to resemble his former self.
Before the 2013 All-Star break, Green was averaging 10.3 points per game on 44 percent shooting. In 17 games since, he has netted 15.9 points per game on nearly 50 percent shooting from the field.
This may just be the beginning folks. Jeff Green appears ready to bust out.