2012-13 L.A. Clippers Player Power Rankings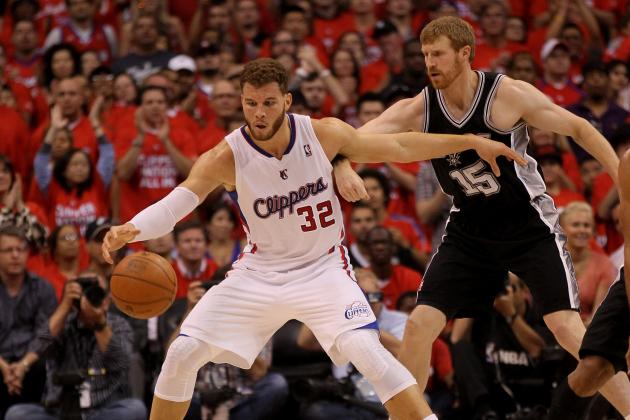 Stephen Dunn/Getty Images

A reloaded offseason saw the Los Angeles Clippers become one of the deepest teams in the entire NBA.
From up-and-coming young guns Eric Bledsoe and DeAndre Jordan, to defined superstars Chauncey Billups and Chris Paul, Lob City has the perfect blend of young talent and veteran leadership to contend among the Western Conference's elite.
A dominant second unit combined with a high-octane starting five should yield positive results for Clipper Nation.
Collectively, this team has all the right pieces. Individually, the talent is just as overwhelming.
Here are the L.A. Clippers player preseason power rankings.
Begin Slideshow

»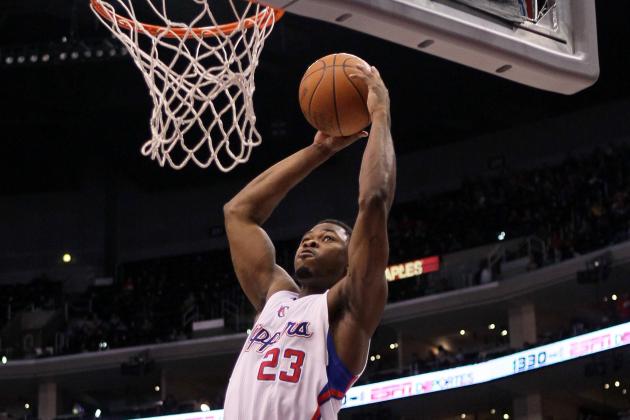 Stephen Dunn/Getty Images

Position: Guard
Experience: One year
2011-12 Stats: 1.4 PPG, 0.9 RPG, 0.5 APG
Analysis: The young playmaker out of Georgia, guard Travis Leslie is still looking for his big break in the NBA.
Playing behind a stacked backcourt last season, Leslie largely rode the bench during his rookie campaign. With a backcourt just as formidable in 2012-13, Leslie might again play limited minutes.
In his brief playing time, however, Leslie has shown some game and solid fundamentals. Nevertheless, until he gets some serious burn, Leslie could have a hard time moving up from No. 15.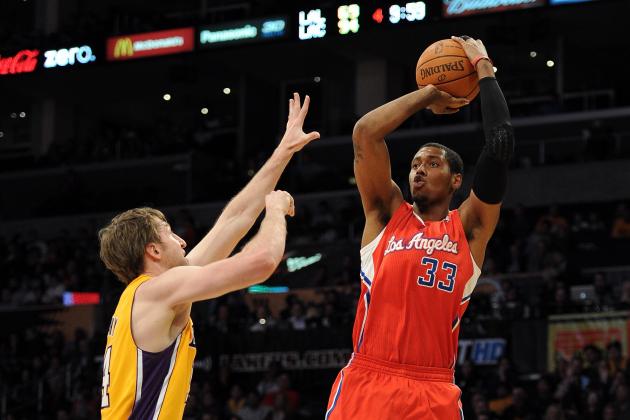 Harry How/Getty Images

Position: Forward
Experience: One year
2011-12 Stats: 2.4 PPG, 1.0 RPG, 0.1 APG
Analysis: Like his Georgia counterpart, forward Trey Thompkins has been largely nonexistent in his brief year in Los Angeles. Observing most of the game from the bench, Thompkins endured a year playing behind big men Blake Griffin, Kenyon Martin and Reggie Evans.
While the Clippers might have a thinner frontline than last year, it would be surprising to see Thompkins receive significantly more play. If he gets heavy minutes at all, then they will likely come during garbage time.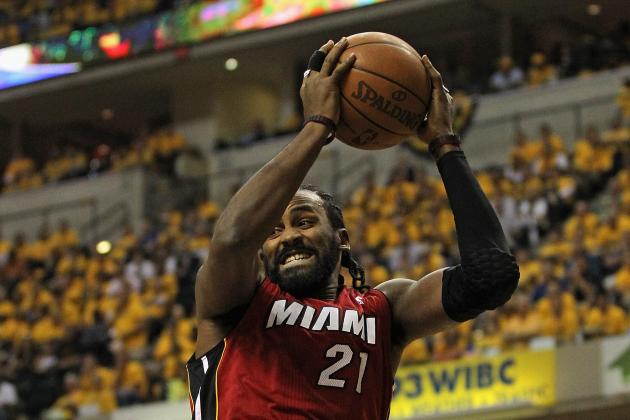 Jonathan Daniel/Getty Images

Position: Center
Experience: Seven years
2011-12 Stats: 3.0 PPG, 4.1 RPG, 1.0 BPG
Analysis: Once the best cheerleader in the NBA on the Los Angeles Lakers, big man Ronny Turiaf will be leaned on to battle in the trenches and raise the morale in the locker room.
An able-bodied center, Turiaf should play a significant role against the league's most dominant big men. Expect Turiaf to be a foul machine against players like Dwight Howard and Tim Duncan this season.
Known for his hustle plays, Turiaf could become a 2012-13 reincarnation of fan favorite Reggie Evans.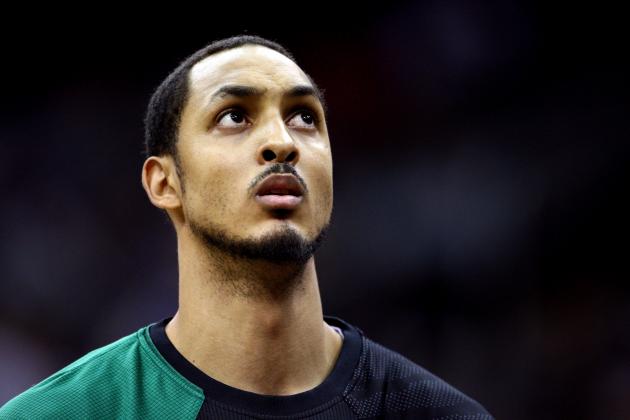 Chris Chambers/Getty Images

Position: Center
Experience: Six years
2011-12 Stats: 3.4 PPG, 2.1 RPG, 0.4 BPG
Analysis: Playing for his sixth NBA team in six years, center Ryan Hollins has bounced around in various capacities as a backup center in his short career.
Although Hollins is long and lanky at 7'0", he is rather unimposing in the paint. His career average of 0.5 blocks per game is hardly overwhelming.
Nevertheless, backup centers are hard to come by in this league. Despite Hollins' deficiencies, he has to be considered better than serviceable. If DeAndre Jordan gets into quick foul trouble, look for Hollins to be the first to relieve him.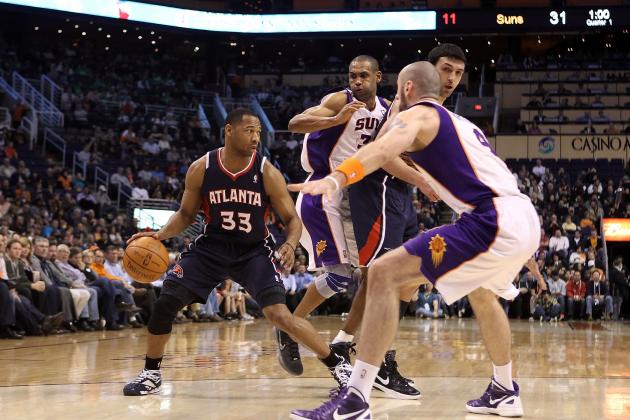 Christian Petersen/Getty Images

Position: Guard
Experience: Nine years
2011-12 Stats: 7.6 PPG, 1.5 RPG, 0.8 APG
Analysis: Known for his solid three-point shooting and strong defense, Willie Green will be the Clippers' "3-D" guy this season.
Although Green has been starting at shooting guard for the Clippers during the preseason, he will more than likely be relegated to the bench once Chauncey Billups returns.
Despite being the interim starter, Green comes in low on this list because of his miserable performances in Lob City's first two preseason games. In those two games, Green shot a combined 5-for-19 for a grand total of 11 points.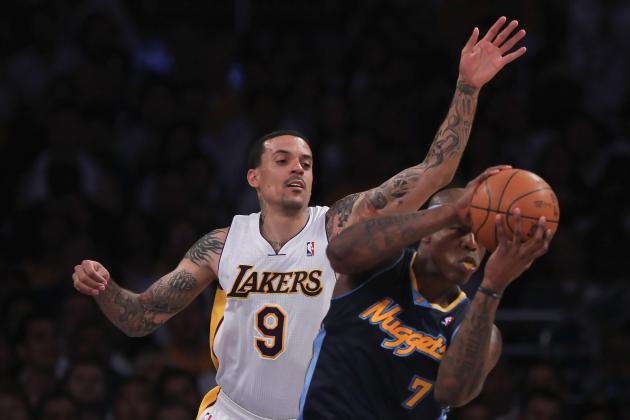 Jeff Gross/Getty Images

Position: Forward
Experience: Nine years
2011-12 Stats: 7.8 PPG, 5.5 RPG, 2.0 APG
Analysis: Forward Matt Barnes has made a living knocking opponents to the deck through his physical and fiery style of play.
The UCLA product is known as a defensive stopper, but has lately refined his game to knock down the open shot as well. Behind both Caron Butler and Grant Hill in the depth chart, Barnes will likely play limited minutes in 2012-13.
With the loss of Kenyon Martin, Lob City will need a physical enforcer. Look for Barnes to take on K-Mart's role this season.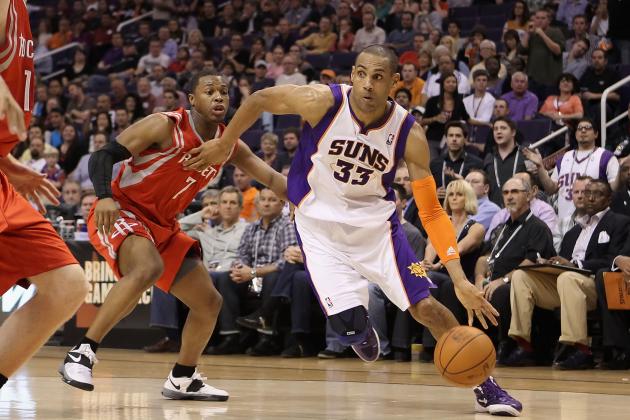 Christian Petersen/Getty Images

Position: Forward
Experience: 17 years
2011-12 Stats: 10.2 PPG, 3.5 RPG, 2.2 APG
Analysis: The Clippers got a steal by acquiring Grant Hill this summer.
Despite his age, Hill is an established defender with a high basketball IQ, a desperate personnel need for the L.A. Clippers. With 17 years under his belt, Hill will also be crucial in helping to build the confidence of young guys like Eric Bledsoe and DeAndre Jordan.
The lanky 6'8" forward will likely be the team's primary wing stopper this season. Coming off of another great year for the Phoenix Suns, Hill looks ready to perform in 2012-13.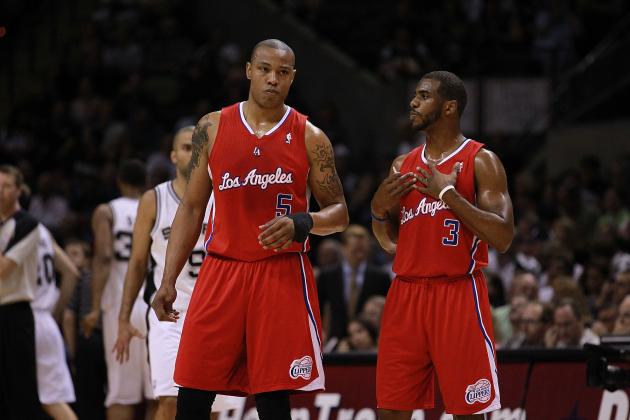 Ronald Martinez/Getty Images

Position: Small Forward
Experience: 10 years
2011-12 Stats: 12.0 PPG, 3.7 RPG, 1.2 APG
Analysis: Small forward Caron Butler started the 2011-12 regular season on a tear.
The primary beneficiary of drive and dishes from Chris Paul and Chauncey Billups, Butler finished January averaging 15.6 PPG on 44.3 percent shooting.
However, once Billups went down with an Achilles injury in February, Butler really started to regress. During March, he averaged just 9.3 PPG on a miserable 35.9 percent shooting from the field.
Still, "Tough Juice" has been much more than a scorer for the Clips. One of the team's best defenders, Butler had the task of defending the Grizzlies' Rudy Gay during the postseason, even with a broken hand.
One of the team's most respected leaders, expect Butler to retain his status in 2012-13.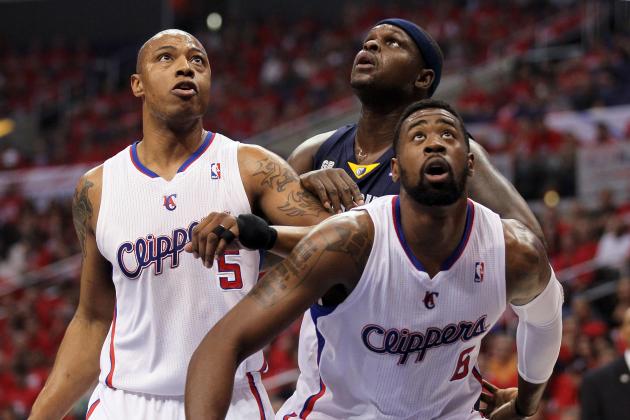 Stephen Dunn/Getty Images

Position: Center
Experience: 4 years
2011-12 Stats: 7.4 PPG, 8.3 RPG, 2.0 BPG
Analysis: Coming off of a disappointing 2011-12 campaign, this year DeAndre Jordan is looking for the right recipe of dominant post moves and imposing defensive play.
When he is playing well, Jordan's swagger is off the charts. But when the going gets tough, DJ's confidence has a habit of dwindling and he is rendered largely ineffective.
His woes from the free-throw line need to be tightened up as well. During the 2012 postseason, Jordan became something of a liability, as he converted just 33.3 percent of his freebies.
A long offseason seems to have benefited Jordan. He showed some great play in the team's preseason opener against the Denver Nuggets.
But ultimately, preseason games do not matter much. How he comes to play on opening night against Memphis will be all the more telling.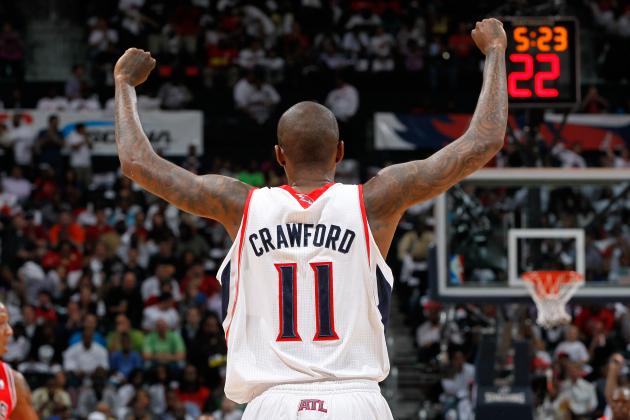 Kevin C. Cox/Getty Images

Position: Guard
Experience: 12 years
2011-12 Stats: 14.0 PPG, 2.0 RPG, 3.2 APG
Analysis: With the talent and skill to catch fire in a hurry, guard Jamal Crawford has repeatedly torched opponents from the perimeter and in the paint.
Crawford is a phenomenal scoring machine with solid court vision. Without Chauncey Billups in the lineup, Crawford will likely take the lion's share of minutes at the 2-guard.
Coming off a mild down year in Portland, the onus will be on Crawford to tighten up his game and bring it back to his Sixth Man of the Year days in Atlanta.
Kevork Djansezian/Getty Images

Position: Forward
Experience: 13 years
2011-12 Stats: 6.6 PPG, 4.2 RPG, 1.7 APG
Analysis: Making his second stint for the Clippers, Lamar Odom is coming off the worst season of his career.
Odom's numbers were down across the board in Dallas, as he never found his groove and was eventually dismissed by Mark Cuban midway through the season.
LO is hoping that a return to Los Angeles will be the right remedy for success. Once a dynamic playmaking point forward for both the Clippers and the Lakers, Odom will look to hone in on that Hollywood mojo, and lead the Clips' second unit.
Whether the Clippers acquired the Odom from the Mavericks or the Odom from the Lakers will be critical. If he can find his stride in 2012-13, then the Clippers could truly coalesce into a championship contender.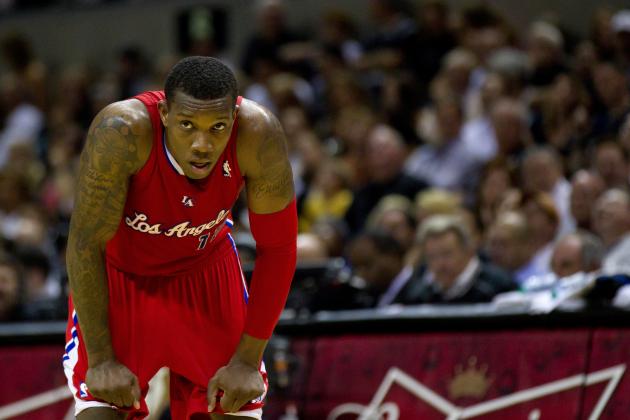 Justin Edmonds/Getty Images

Position: Guard
Experience: Two years
2011-12 Stats: 3.3 PPG, 1.6 RPG, 1.7 APG
Analysis: After an incredible postseason run last year against the Memphis Grizzlies and the San Antonio Spurs, young guard Eric Bledsoe looks ready for a breakout year in his third NBA season.
Bledsoe picked up right where left off last season, torching the Denver Nuggets for 25 points, eight rebounds, six assists and four steals in Lob City's preseason opener.
Expectations are paramount for Bledsoe this season. His performance with the second unit will speak volumes to the development of the team in 2012-13.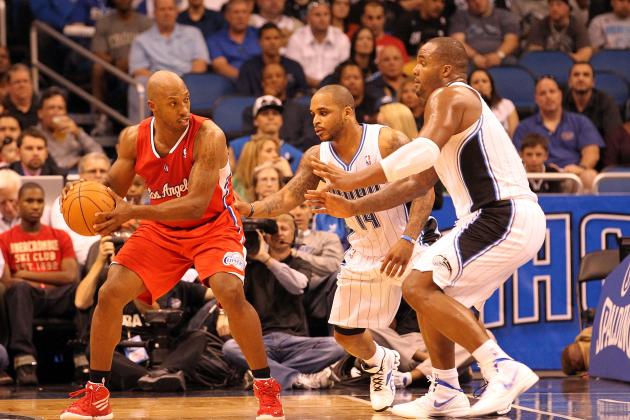 Sam Greenwood/Getty Images

Position: Guard
Experience: 15 years
2011-12 Stats: 15.0 PPG, 2.5 RPG, 4.0 APG
Analysis: Chauncey Billups found success playing alongside Lob City's starting five before going down with an Achilles injury in February.
Questions of Billups' compatibility with Chris Paul in the backcourt went out the window as the dominant tandem routinely lit up opponents.
Once he went down, the team never found the early season stride that they once enjoyed.
Whether it was locking up the opponent's best guard, spotting up for the open three or feeding the big man in the post, Billups was the level-headed and poised veteran that the Clips so frequently relied on.
That the team dressed his locker for every road and home game after his injury served as a testament to his importance and value to this squad.
Clipper Nation is hoping for a quick and speedy recovery. The sooner the Clips can get Mr. Big Shot in the lineup, the better they will be.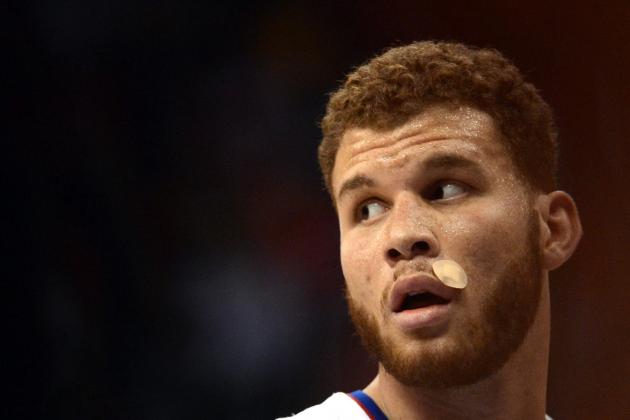 Harry How/Getty Images

Position: Power Forward
Experience: Two years
2011-12 Stats: 20.7 PPG, 10.2 RPG, 3.2 APG, All-NBA Second Team
Analysis: Preparing for his third NBA season, Blake Griffin will be looking to supplant Kevin Love and Dirk Nowitzki as the best power forward in the Western Conference.
In two years, Griffin has been playing at a level unmatched for a Clippers young guy.
Outside of his thunderous dunks, BG has demonstrated an adept post game and solid playmaking skills. While his free-throw shooting, range and defense are worrisome, Griffin should continue to excel alongside Chris Paul in 2012-13.
What is the scariest thing about Griffin's game?
The Oklahoma product is just 23-years-old, with no visible ceiling. Once Griffin puts it all together, he will become a nightmare for opponents on a regular basis.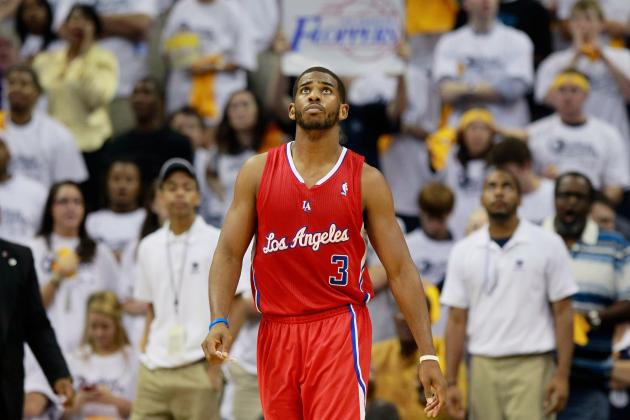 Kevin C. Cox/Getty Images

Position: Point Guard
Experience: Seven years
2011-12 Stats: 19.8 PPG, 3.6 RPG, 9.1 APG, All-NBA First Team
Analysis: The best point guard on the planet, Chris Paul, has transformed the Los Angeles Clippers from perpetual laughingstock to up-and-coming contender.
Paul has meant everything for the Clippers. From their best perimeter defender to their most gutsy competitor, the Clippers only go as far as CP3 takes them. With Paul on the court, the Clippers can never be counted out of any contest.
Coming off of a gold medal performance in the London Olympics, CP3 looks primed for success in 2012-13.