5 Reasons the Dwight Howard Trade Rumors Are Good for the NBA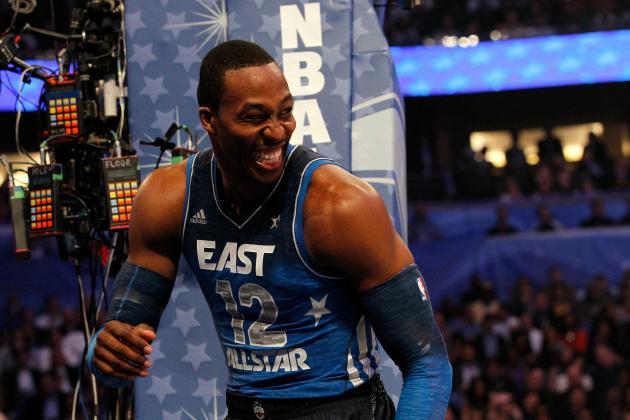 Ronald Martinez/Getty Images

David Stern doesn't exactly scream movie star, but if you take his recent comments about the Dwight Howard situation to heart, he's not exactly shying himself or the league away from the spotlight—good or bad.
Stern feels that Howard's soap opera is what makes fans tune into the NBA story lines during this dead period in league action.
While his constant fluctuation and intermittent announcements of joining a new squad each week make for a media field day, it isn't doing anything to bolster his reputation of a "good guy" or role model for fans of the NBA.
However, maybe the factor people are failing to consider in all this is his role as the villain. People get tired of heroes, and sometimes they want to see the people who go against the flow no matter the cost.
Here's a look at why Howard's lack of maturity and business sense isn't necessarily a bad thing for the NBA, and how it can even improve the ratings of one of the biggest leagues on earth.
Begin Slideshow

»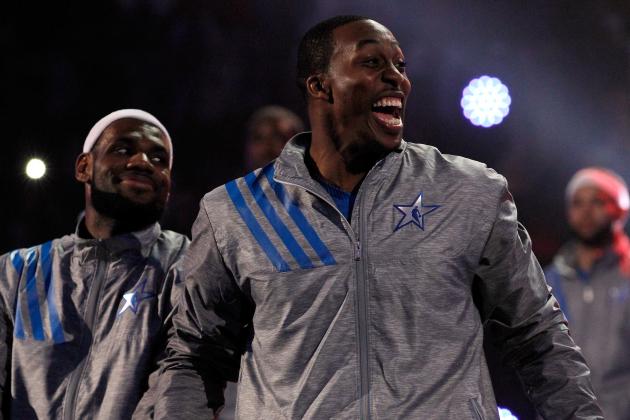 Ronald Martinez/Getty Images

We saw Cleveland Cavaliers fans burn No. 23 jerseys in the streets after LeBron James took his talents to South Beach. Would we see the same in Orlando, which has the small-market feel of Cleveland but not exactly the same thirst for star power from the fans?
No matter if they hang No. 12 from the rafters or burn it in an old oil drum, people are going to be interested to see where this guy plays.
I can't remember seeing anything more than a 20-second snippet about the Miami Heat on ESPN's "SportsCenter" before James got there.
Now we get constant coverage and details we really don't need to know, specifically because the media uses that hate and distaste to not only promote the athlete, but promote the league. Wherever Howard goes in free agency or through a trade, it will be a highly-covered and highly-analyzed affair—which is good for business.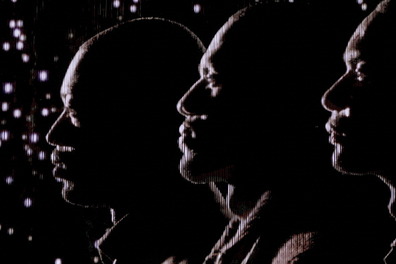 Marc Serota/Getty Images

It's not like talented players didn't gravitate towards one another before Miami did it in the summer of 2010. No one seems to resent Ray Allen for joining Boston after the Kevin Garnett trade, though they'll resent him for his latest choice.
Having a "super-team" is the ideal choice for most coaches and management at this point in the league.
Dallas struck out on adding Deron Williams. Brooklyn added Williams and Joe Johnson to pair with Brook Lopez. Steve Nash is now in L.A. with Kobe, Pau Gasol and Andrew Bynum, while Chris Paul is in the other locker room forming his own highly-covered trio.
New York, Oklahoma City and Indiana all are following suit, and it seems like teams need superstars to win titles these days. If Dwight joins one of these teams or is able to create a new team somewhere else with that kind of talent, it only bolsters the idea that only the best play in the NBA.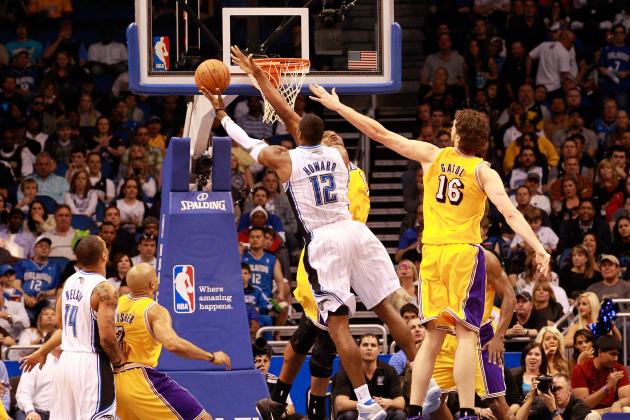 Sam Greenwood/Getty Images

Going to a big market is one of the things Howard is banking on, either in free agency or through a proposed trade, which is why Houston and Cleveland don't seem to have much of a chance.
Dallas, Brooklyn and L.A. have all made separate pushes to acquire the All-Star center, and if he was added to a market with more media coverage and more history, then one can only imagine the impact of his reach both nationally and globally.
Endorsements would jump. Local ad space would be bigger with his arrival. Expectations on the court would obviously be higher since the price for his acquisition will be over the norm.
It's what he wants, and it's another chapter in the book of his life. Do people want him to go to the big city and see what might happen, or privately hope he gets banished to Golden State or Toronto where no one will ever see him again? Either way, they're tuning in.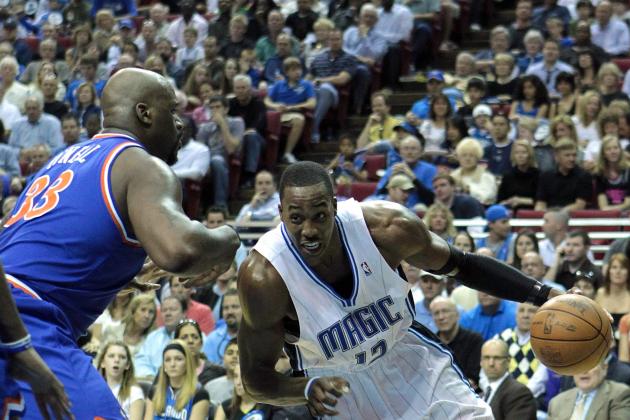 Sam Greenwood/Getty Images

Is it possible Orlando will lose two franchise centers in a matter of roughly 15 years? Both first-rounders, both All-Stars and both unable to push their Orlando squads over the top in the NBA Finals; the script is there for Howard to follow Shaq's stead.
It would be fitting if Howard ended up with the Lakers, following Shaq to the letter and creating a new face of the franchise once Kobe rides off into the sunset.
Even if Howard doesn't leave, the hope of him staying doesn't seem to be in the mix. But is there any hope? Any sliver will keep Magic fans hanging on, and it will keep the rest of the league and fans everywhere wondering if they'll see lightning strike twice.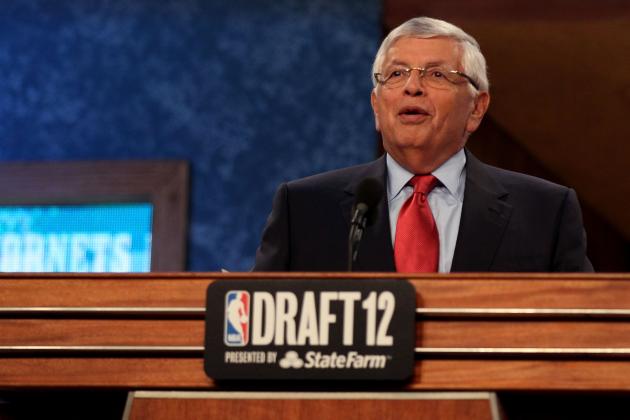 Elsa/Getty Images

Stern said it best when he said Howard keeps the public eye on the league. I'm not of the school of thought that any publicity is good publicity, especially after we had to watch LeBron charade in front of America and pick a new team.
Howard has lost a lot of public respect, in my opinion, and the only thing that will rectify that is his return to a form on the court that usurps his ability to run his mouth.
Stern must be off that school of thought, though, and he'll take the eyes on the league as long as players aren't going to jail and putting the sake of the NBA's reputation at stake. In his eyes, I imagine an immature baby is better than a drug addict, and it keeps people engaged in league activity when there is supposed to be a dead period.
All eyes are in Orlando until Howard doesn't put on the Magic No. 12 jersey again. Whether that is after a successful season in 2012-2013 or before he ever gets to it remains to be seen, but whatever the case may be, Stern is certainly getting his wish.