San Francisco 49ers' Best and Worst Moves of the 2012 Offseason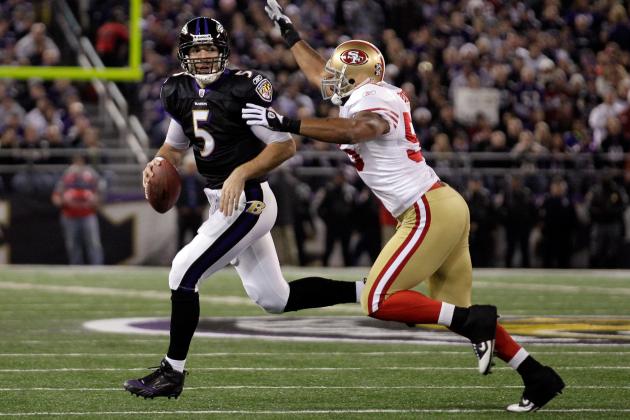 Rob Carr/Getty Images

The San Francisco 49ers had an eventful offseason. When your first free-agent signing is a receiver who will be 34 this season and had last played a meaningful game in November 2010, the ripples resonate throughout the league.
In my mind, it's not that easy finding the bad in some of the team's bad moves. But then, that's why they play the games. Each team takes on its own personality each season; the games are different because the opponents—outside the division—are different. And the Niners in 2012 will face a much different outlook than they did in '11.
No one is going to overlook the 49ers. For many teams this game will be their "season" game, meaning a win will make their season. So it remains to be seen how it all plays out, but here's a semi-humorous rundown of the team's best and worst offseason moves.
Begin Slideshow

»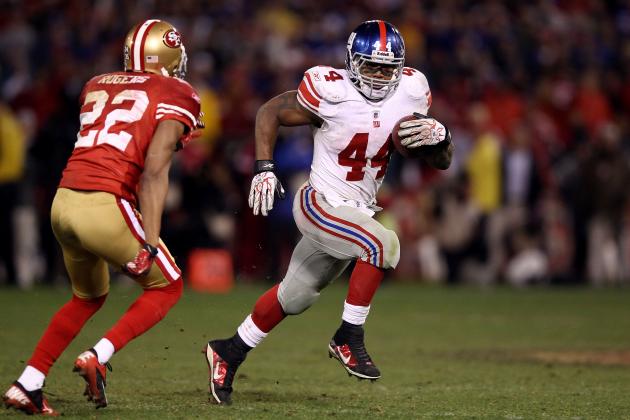 Ezra Shaw/Getty Images

Getting veterans Ahmad Brooks and Carlos Rogers re-signed rather quickly proved that the Jim Harbaugh era has finally planted its roots and has created a desirable place to play. No bigger statement about the change in the entire zeitgeist of the team under Mike Singletary (but also Dennis Erickson and Mike Nolan) could be clearer.
Established vets, ones who have one last good contract in their playing careers, who had stellar seasons in 2011 and could use that as a launching pad for a bidding way and a very lucrative contract, instead signed with the Niners before really getting any serious offers from other teams.
That says a lot right there. Instead of the chance for big bucks these players settled for good pay and another couple of seasons with Harbaugh and staff.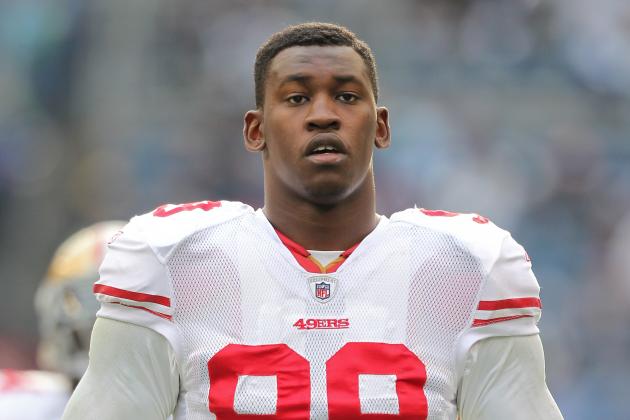 Otto Greule Jr/Getty Images

Can't think of one. OK, I guess that the Niners didn't go after Mario Williams. But they already have Mario Williams. His name is Aldon Smith.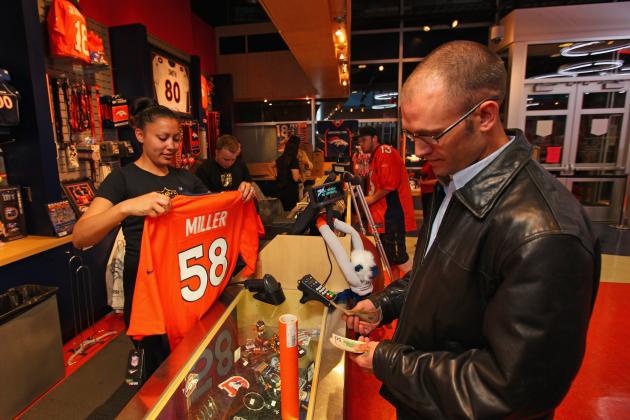 Doug Pensinger/Getty Images

Jumping late into the running to sign the best living quarterback of this century seems a little underhanded in light of the fact that the team had an offer to Alex Smith. But then the response from general manager Trent Baalke would be, "but it's Peyton Manning."
They already have the mold for his bust in Canton, something Smith can't say.
Smith handled it perfectly according to SF Gate: "I would have relished the opportunity to compete for the starting quarterback job with Peyton Manning."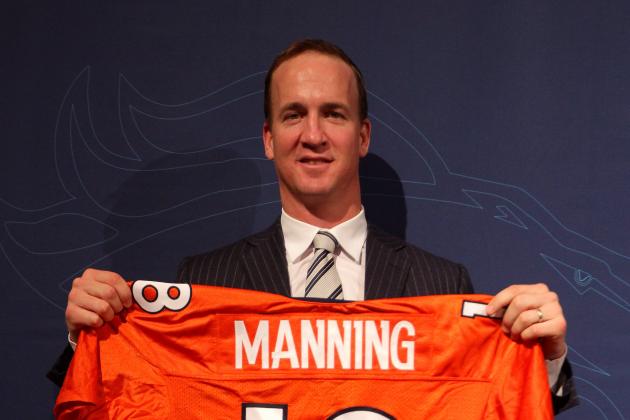 Doug Pensinger/Getty Images

It still smells a little underhanded. But then the Niners in their later signings as well as in their draft picks made no mistake in their intent. No job is safe. Players are brought in to compete for jobs.
And it was Peyton Manning, for God's sake.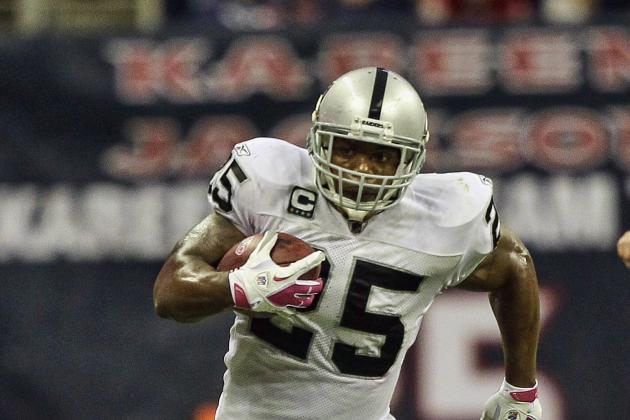 Bob Levey/Getty Images

Here's a versatile role player who will be expected to anchor the kick and punt coverage teams as well as play a vital role in selected offensive sets. He's a veteran with good hands, a good sense of how to play in the open field (critical for coverage teams) and isn't afraid to hit.
A big Cartwright hit will set the tone.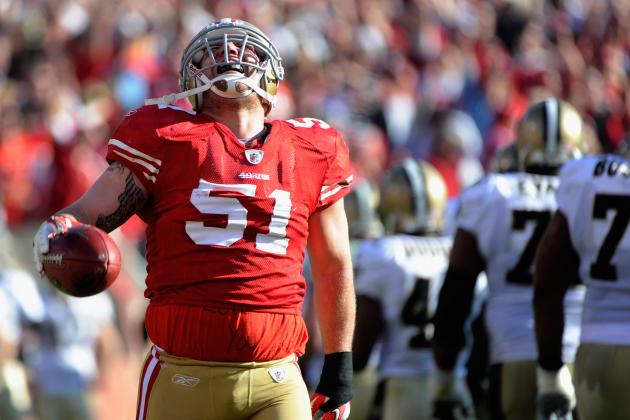 Thearon W. Henderson/Getty Images

There wouldn't be a need for Cartwright if Blake Costanzo got a nice raise. And it was Costanzo who anchored the kick and punt coverage teams. He was the tone-setter in those units.
Of course, you can't really fault Costanzo for taking a two-year deal for twice the money in Chicago. For a role player who never really is guaranteed a roster spot, he set himself up very well for the near future.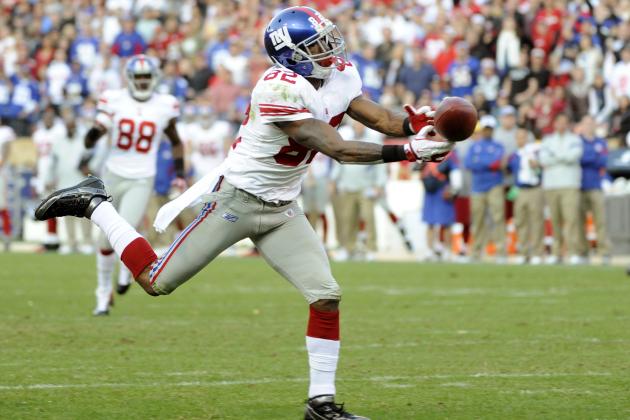 Thearon W. Henderson/Getty Images

Signing a veteran receiver like Manningham, a player who specializes coming out of the slot, is another solid face card in a deck getting stacked in the Niners favor.
Granted, he's missed some games—he's been on the roster only 50 of the 64 games since turning pro—but the best thing is that he's no longer on the Giants roster. He adds depth and he brings Super Bowl experience. He also brings a buzzer to the backside of Michael Crabtree.
That's a good thing.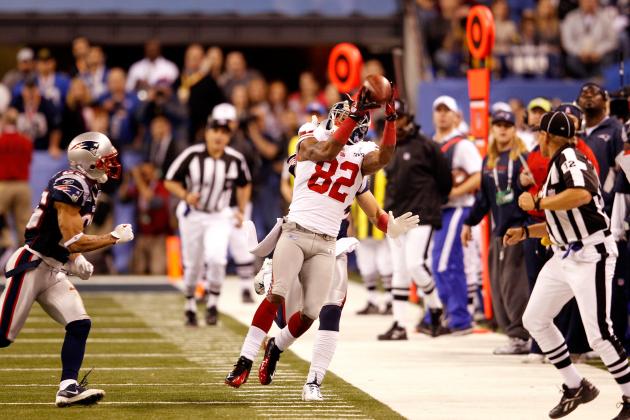 Rob Carr/Getty Images

Oh, wait. There was no posting on the team's Twitter to the mock draft experts like this: "Chew on that for a while."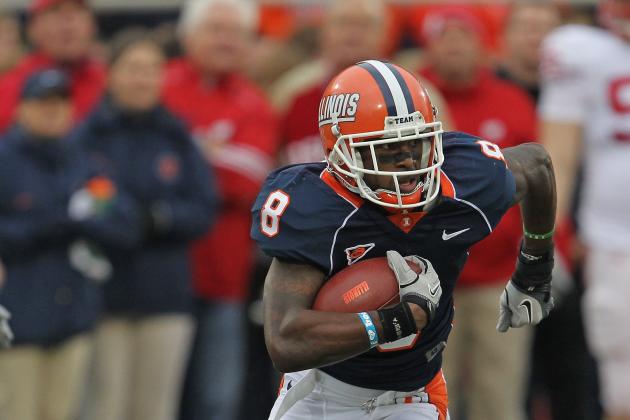 Jonathan Daniel/Getty Images

The thing is, Baalke is the 2011 NFL Executive of the Year. Why? Well, he selected Aldon Smith with the seventh pick when nearly everyone was begging for a quarterback because "everyone" was convinced Alex Smith had to go.
Smith indeed went—to the NFC Championship game. And the Niners went with him. And they don't get there without his heady, clutch play late in the divisional playoff win over the Saints.
So went Captain Cement Hair, aka Mel Kiper, goes off about A.J. Jenkins during the NFL draft, Niner fans should just roll their eyes and flip to 30 Rock.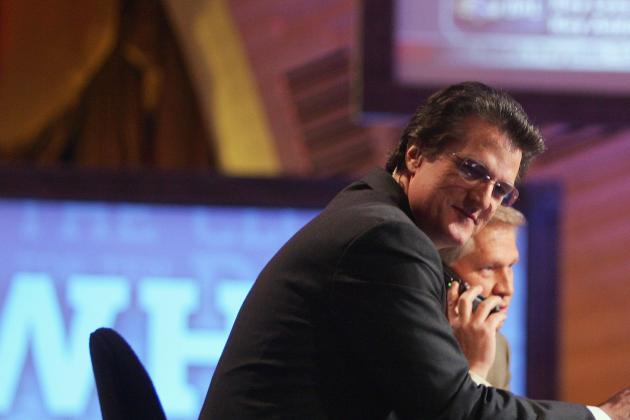 Chris McGrath/Getty Images

Trent Baalke not pulling a Bill Tobin, who went off on Kiper after the 1994 draft.
For those who don't remember, Kiper was absolutely convinced that the Colts in that draft had to take a quarterback, specifically Trent Dilfer out of Fresno State. The Colts took Trev Alberts.
The day after the draft Tobin went off and sort of put some context to Kiper and his life. The kicker to all this is that Kiper felt the Colts really needed a top-notch quarterback because their starter didn't cut it. The starter was Jim Harbaugh.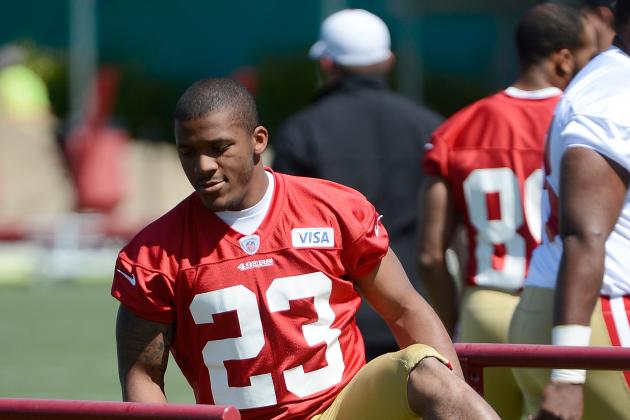 Thearon W. Henderson/Getty Images

Some of the post-draft grades were ridiculous. Some gave the Niners a C or C- because they drafted a relatively unknown receiver in the first round and a smallish back out of Oregon in the second.
What they don't realize is that, in assembling the team, Baalke and Harbaugh feel they have the main ingredients for a complete team. Like a chef looking to add a little zing to a classic dish, James is meant to be a new spice that gives teams an irresistible feeling of surrender.
He just has to fill in on offense here and there, on kicks here and there and perhaps even make Ted Ginn Jr. realize he's not all that great. It may be the end of Frank Gore. We don't know how seriously his injuries in 2010 and 2011 have affected his speed and strength.

Let's take it as a sign that the Niners are concerned.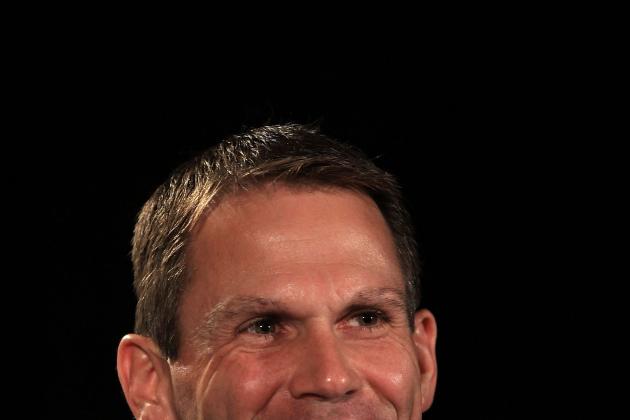 Ezra Shaw/Getty Images

Baalke had a perfect chance to remind Kiper and the so-called mock draft experts that he, not they, were NFL Executive of the Year in 2011.
Jamie Squire/Getty Images

If they get some vintage Moss, the Niners add a home run threat to an offense already geared towards establishing a powerful, punishing physical presence. If he and Alex Smith establish a sympathetic relationship, it could be lights out for defenses.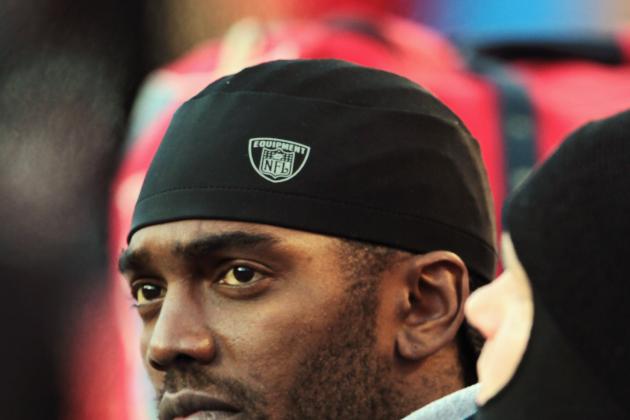 Jamie Squire/Getty Images

Signing Moss, who come September will not have played a live NFL game in about 22 months, is a sign of desperation for a team begging for wide receiver help late in 2011.
Indeed, the Niners are desperate. But if Moss doesn't work out, they can cut him with minimal damage to the salary cap and not even feel the hit.
And yet, yes, the Niners are desperate to win a Super Bowl, as are 31 other NFL teams.