New England Patriots: Analyzing the Pros and Cons of New England's Offseason
March 28, 2012

The consistency of the New England Patriots' system is what makes this team a contender every season. It's why every alteration they make is deliberately subtle.
Even throughout this particularly wild and frantic offseason, the Patriots have stayed true to their system and resisted the temptation of rapid revision.
For this team, signing a big free agent like Mike Wallace has the potential to change too much, too soon. This is a double tight end offense which is just beginning to blossom. For a fraction of Wallace's price, they signed several receivers who will contribute to the team next season without rearranging the wires of the machine.
This is a franchise that routinely puts chemistry above name value. Richard Seymour, Mike Vrabel, Troy Brown, Rodney Harrison, Tedy Bruschi, Willie McGinest and Ty Law were some of our most cherished players, yet none of them were "superstars" in the classic sense of the term. They were puzzle pieces that fit into a very complex system built around the team, not the individual.
That's a primary reason why it's so difficult for this team to attract marquee players. The Patriots don't have stars, they have football players. Even guys like Tom Brady and Rob Gronkowski put the collective unit ahead of their own personal glory.
It's an unselfish franchise, and unselfish franchises never get the selfish players that their fans occasionally dream of acquiring.
That's why our team is loaded with players that most people have never heard of. Patriots fans love Julian Edelman and Patrick Chung. And yet, if you mention Edelman or Chung to a non-Patriots fan, they'll look at you with a blank expression. "Julian who?" "Patrick what?"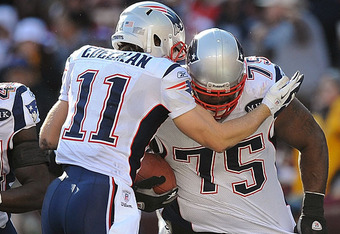 That's part of the Patriot Way. It's a team of football players, not celebrities. Our coach is the worst-dressed man on the face of the planet, and we love that about him. Nobody in this organization airs their dirty laundry in public. They never discuss injuries with the media or make excuses for a bad performance. Our players praise opposing teams with respect. There's never any trash talking. Everything's always in perfect harmony.
It all adds up to create this winning formula which we've enjoyed since 2001.
But the formula comes with a price. To a certain extent, we're paying the price right now during this offseason. This free-agency market was loaded with incredible talent, but we let most of that talent walk right past us. We didn't even stop to engage in a harmless flirtation. 
While other teams were cherry-picking young superstars off the free-agency block, we were busy getting utility guys, nuts-and-bolts guys, older guys and down-and-dirty guys.
We went shopping during this offseason, but we didn't get any shiny new toys that would stand out in our collection. Instead, we bought used toys that'll blend into our collection and heighten the overall value of our collective unit.
That's the price we pay to keep the system balanced. It's not very exciting, but we'll keep winning.
While the people of Chicago are celebrating the acquisition of Michael Bush and Brandon Marshall, the people of New England are trying to explain to their friends who Jonathan Fanene is and why he was a solid pickup. It's a totally different mode of existence.  
At this point, Patriots fans are accustomed to watching all the biggest free agents sign with teams that don't have a shot at winning. Vincent Jackson to the Buccaneers? Pierre Garcon to the Redskins? Robert Meachem and Eddie Royal to the Chargers? Don't these guys realize they're passing up an opportunity to play with Tom Brady?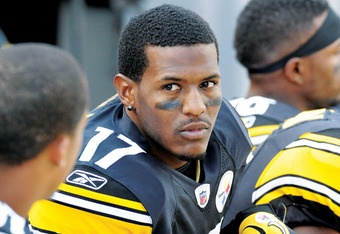 It can be frustrating, but that's part of being a winning team. The more you win, the less flexible you become. It's odd, but true. Common sense dictates that the greatest receivers in the league would take a massive pay cut to play for the Patriots, yet those players almost always wind up signing big contracts with losing franchises. 
The Jets are the perfect example of a team with too much flexibility. That team can do anything they want because there's no solid foundation or respectful reputation to protect. They can bring in polarizing figures like Mark Sanchez, Rex Ryan, Plaxico Burress, Santonio Holmes and Tim Tebow without thinking twice, simply because they have nothing to lose.
The same goes for the Eagles. They can stack up the egos on that roster without considering the ramifications it'll have on the team's chemistry. When you have no chemistry, you have no chemistry to destroy. Losing is liberating.
Brandon Lloyd was our biggest pickup of the offseason. Most teams can think of a hundred reasons not to make a move for Lloyd. Patriots fans, on the other hand, connected the dots between Lloyd and Josh McDaniels and recognized the potential. That's a rare kind of a connection for a fanbase to get excited about. By our standards alone, he was an elite free agent. That's how it goes in Patriot Nation.
The Patriots made a great choice with Lloyd. It wasn't a super-exciting choice, but it was a wise one. Anthony Gonzalez and Robert Gallery were also wise pickups. Aside from the painful loss of BenJarvus Green-Ellis and Mark Anderson, this has been a very successful offseason.
But the bittersweet aftertaste still lingers.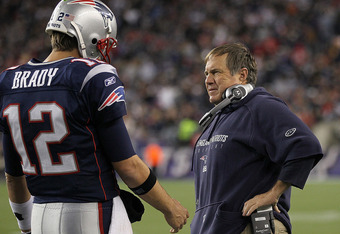 There were so many superstars and game-changers that simply vanished from our sights. For a brief period, even the most sensible Patriots fan went delirious with visions of Mario Williams and Marques Colston.
In the days leading up to the start of free agency, anything seemed possible. Of course, we never had a chance, but once in a while you have to dream.
All of those marquee free agents are gone. Even though we're used to it by now, it's still tough. Mike Wallace and Robert Meachem were within touching distance. In an alternate reality, those guys would be in New England right now. But in that alternate reality, we may not have three championship rings.
They say you can't have it all. Whoever said that must've been a Patriots fan.