NFL Speculation: 10 Best Landing Spots for the Offseason's Top Quarterbacks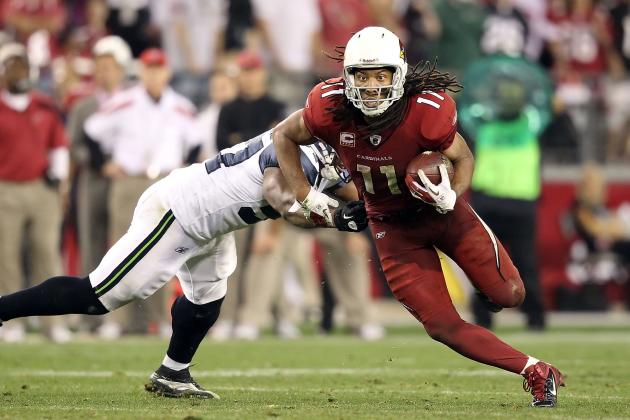 Christian Petersen/Getty Images

Peyton Manning, Jason Campbell, Drew Brees, Matt Flynn and Alex Smith all headline the list of quarterbacks who could be changing their NFL address this offseason.
Some, like Brees or Smith, may stay, but others will certainly be on the move to their new team. Several teams need quarterbacks and will look to address their quarterbacking issues.
There will be plenty of options for those that are free agents this offseason. Nearly every division has a team with a need at quarterback.
The most attractive teams will have explosive weapons on offense, a solid defense for support and a good head coach. The question is, who are they?
Begin Slideshow

»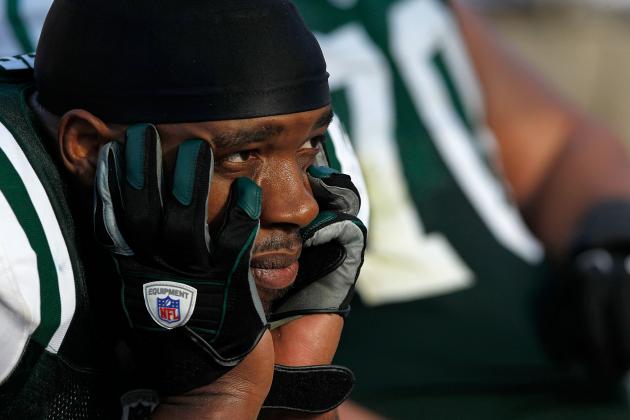 Mike Ehrmann/Getty Images

QB Situation: Divided Opinions
I probably don't need to explain this, but the New York Jets locker room was a poisonous atmosphere towards the end of the regular season. Some of that bled out to the media and shed light on some players' lack of confidence in Mark Sanchez.

Weapons: Santonio Holmes
One thing you can bet on is that Santonio Holmes will be in New York next season. Gang Green simply doesn't have enough, well, green.
Rex Ryan will need to figure out how to make Holmes happy this offseason. Whether it's with his current quarterback or with a proven veteran, New York's essentially locked in to their pricey playmaker at wide receiver.
Likely Options: Mark Sanchez, Peyton Manning
Look, let's be real here. The only player that's going to supplant Mark Sanchez as Rex Ryan's quarterback would be Peyton Manning.
Sanchez took a step back in 2011 as his crosstown counterpart simultaneously raised his game to a new level. No sooner than when the last piece of confetti is picked up from the New York Giants' parade, the New York media will focus on the poisonous New York Jets locker room.
He may get an extension with the craze of Jeremy Lin at the moment.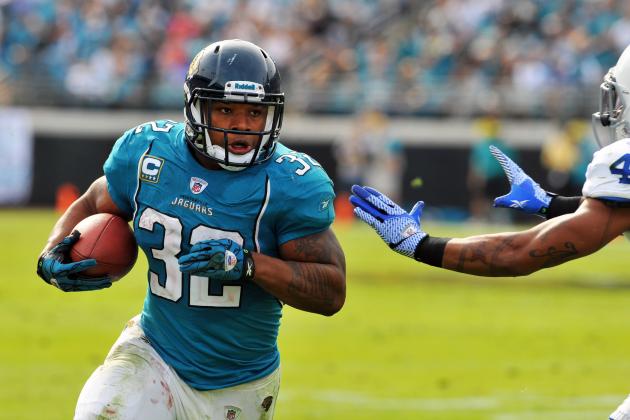 Al Messerschmidt/Getty Images

QB Situation: Needs Addressing
Blaine Gabbert doesn't have it. Plain and simple.
He looks timid, like a boy amongst men. The Jacksonville Jaguars swung and missed on Gabbert. They must not waste two to three years hoping the kid comes around.
They need a different guy, period.
Weapons: Maurice Jones-Drew, Mercedes Lewis
Jacksonville does have its bright spots. Jones-Drew led the NFL in rushing during 2011 and will make any quarterback's life easier.
The Jaguars also have the athletic Lewis at tight end, a reliable safety valve that flourishes in the red zone.
They do lack a true No. 1 wide receiver, but that could be addressed in the draft with their pick at No. 7 in the first round.
Options: Matt Flynn, Kyle Orton, Vince Young
Matt Flynn seems to be the most sensible option for the Jaguars. If anything, it brings in competition for Gabbert. Flynn could survive in the AFC South.
The long shot pick is Vince Young. Philadelphia definitely will not be re-signing him, and he will try to con someone into believing he has reinvented his game during his time as Michael Vick's backup. Maybe the Jaguars take a chance, but I wouldn't bet on it.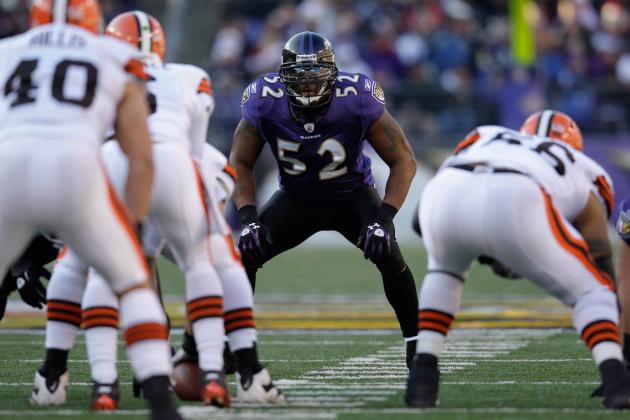 Rob Carr/Getty Images

QB Situation: Doubtful
The progression of Colt McCoy has been gradual at best. McCoy's development in Cleveland has some (including myself) starting to wonder if he has what it takes to make it at this level.
Unfortunately for McCoy, he was dealt a team that faces the Pittsburgh Steelers defense and Baltimore Ravens defense twice a year. However, he hasn't been able to spur his experiences in the AFC North to improving his game against lesser opponents.
Weapons: Greg Little, Peyton Hillis
Greg Little showed in 2011 that he could be on the way to a promising NFL career. Having a receiver that a quarterback can grow with over the next few years is crucial to their offense's success.
Add in the bruising Peyton Hillis to the mix, and you could have a formidable offense. This, of course, requires that Hillis and Cleveland work out their own set of issues.
Options: Matt Flynn, Jason Campbell, Robert Griffin III
Matt Flynn seems to be the most obvious choice. He can handle the cold weather and fits into Pat Shurmur's offense.
Flynn's six-touchdown performance against the Detroit Lions in Week 17 for the Green Bay Packers has all but guaranteed his departure from Wisconsin. Flynn would be an upgrade at quarterback and could make the Browns competitive in a division that had three of its four members reach the playoffs this past season.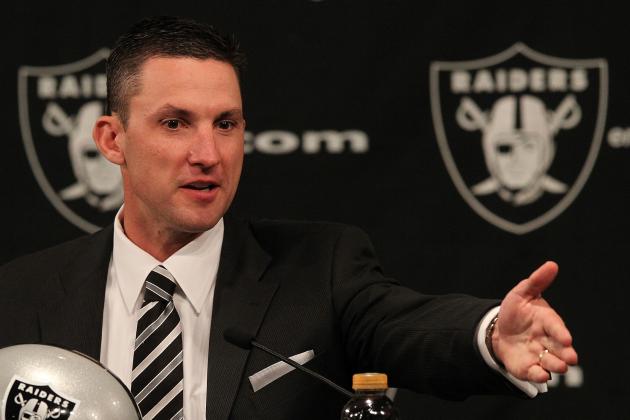 Justin Sullivan/Getty Images

QB Situation: Mistake
Bringing in Carson Palmer was a mistake. It's almost criminal if you take into consideration what they gave up for him.
Palmer may improve with an offseason under his belt with the team, but he's got a long ways to go.

Weapons: Kevin Boss, Darren McFadden, Michael Bush
Whoever is the Oakland Raiders quarterback in 2012 won't have too much to complain about as far as options go. "Run DMC" and Bush provide a lethal 1-2 punch in the backfield.
Any quarterback who plays in Oakland will need to appreciate handing the ball off.
Options: Trade Carson Palmer
There's really not a whole lot of options for Oakland. They can't just bring in another guy. Nor are they in position to draft someone.
The only way they would be able to lure someone to Oakland is by trading for them. However, despite all the talent on offense, coming to an organization with new management and a new head coach is a risky career move.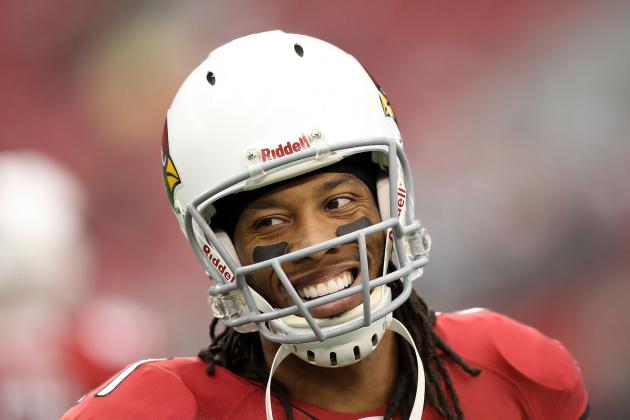 Christian Petersen/Getty Images

QB Situation: Bust
Sometimes, you take a chance. Half the time, it backfires. For the Arizona Cardinals, picking up Kevin Kolb in free agency simply did not go as planned.
Kolb looked nothing like his cameo appearances in Philadelphia. They already have a ton of money put into the guy, but you can spot a bust when you see one, and Kolb's got it written all over him.
Weapons: Larry Fitzgerald
If Arizona and Fitzgerald can lure another quarterback to the desert, their All-Pro wide out will be why. Fitzgerald allows quarterbacks to sleep easy at night.
He can go up and snag the ball as long as you put it within his vicinity. He is the selling point for Arizona.
Options: Peyton Manning
Manning remains the only likely candidate to make a move to Arizona. The Cardinals invested quite a bit of money in their current quarterback, $63 million to be exact.
However, not all of that is guaranteed, and bringing in Manning could give them a huge boost. Similar to Kurt Warner's run in 2008 to the Super Bowl, Manning would have an opportunity to throw to arguably the best wide out in the game en route to another Super Bowl appearance.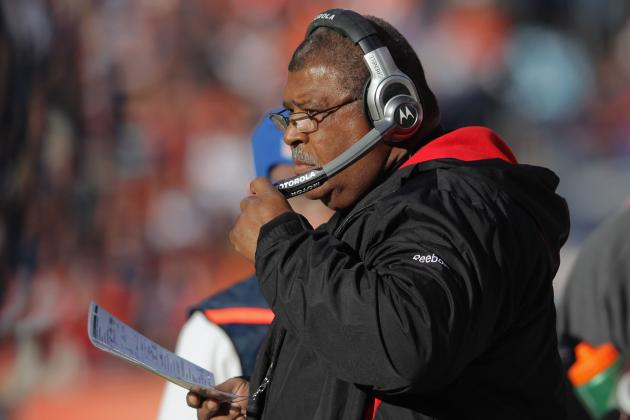 Doug Pensinger/Getty Images

QB Situation: Nothing to Brag About
Kyle Orton doesn't exactly allow you to be overzealous. He's an average quarterback who can win you some games, and that's about it.

Weapons: Dwayne Bowe, Jamaal Charles, Leonard Pope
Adding a mobile quarterback alongside Charles and Bowe would be incredibly difficult for any defense to scheme for. The athleticism between their skill players is undervalued.
Kansas City is a team that could very well be on the rise. They have all the pieces in place outside of a quarterback.
Options: Peyton Manning, Matt Flynn, Jason Campbell
Jason Campbell seems to be the front-runner for the Chiefs ideal man. Of course, anyone would take a healthy Peyton Manning; however, Campbell has first-hand knowledge of the AFC West.
Campbell looked on his way to enjoying his best season as a pro in 2011 before going down with a season ending injury. He presents an interesting option for Kansas City.
That all being said, I personally believe Kansas City is a dark horse in the market for Peyton Manning. Small market, less-invading media, established weapons, growing defense, respected head coach and staying within the AFC will all factor into Manning's options.
No matter what happens, expect someone other than Kyle Orton to be calling the shots in 2012.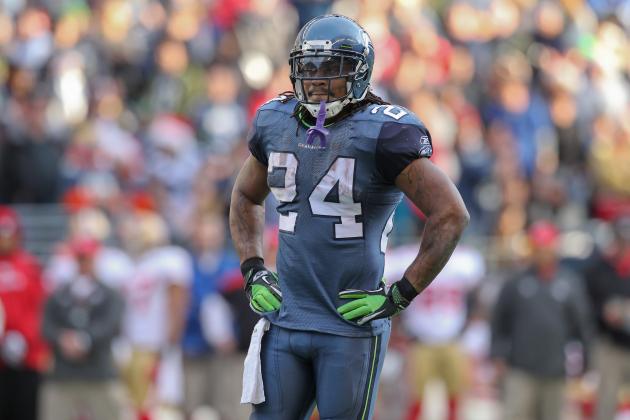 Otto Greule Jr/Getty Images

QB Situation: Nothing Special
Tarvaris Jackson is not exactly the kind of quarterback that has defensive coordinators pulling their hair out or fans rushing to buy his jersey. Jackson had an average season in 2011.
The Seattle Seahawks play in the weakest division in football. If they could get a guy behind center capable of leading them to victory, the Seahawks could make a run in the playoffs in 2012.
Weapons: Marshawn Lynch, Sidney Rice
Marshawn Lynch burst onto the season and provided the rainbow to Seattle's season. Lynch is a free agent this offseason, but don't expect him to leave the great Northwest.
Sidney Rice also provides some firepower. He will provide any incoming quarterback with an athletic go-to guy who can go up and get the ball.
Options: Matt Flynn, Peyton Manning, Jason Campbell
Matt Flynn is the most likely candidate to land in Seattle. The Seahawks could be in a battle with Miami and Washington for Flynn's services.
Manning seems like a long shot; however, with a weaker division and some talent on both sides of the ball in Seattle, it could make him think twice.
For me, Campbell is an upgraded Tarvaris Jackson. That said, it's highly unlikely the Seahawks would try to lure in a guy who just sat on IR for most of 2011 to improve on their current guy by a few marks.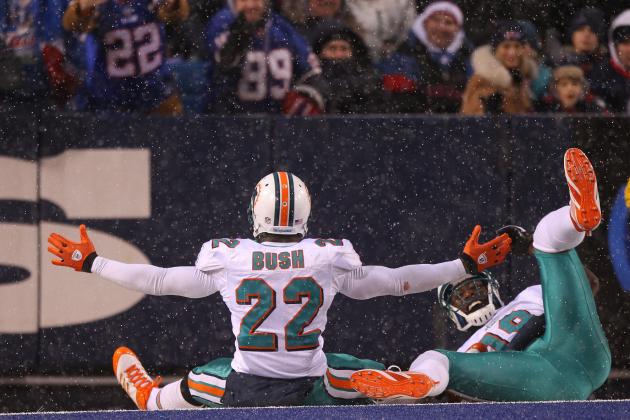 Tom Szczerbowski/Getty Images

QB Situation: Need Long-Term Guy
The Miami Dolphins were a team on the rise in the second half of 2011. They played great football and were one of the more impressive teams down the stretch.
The problem is the same one they've had for 15 years. Miami needs a franchise quarterback.
Weapons: Reggie Bush, Brandon Marshall
Bush found his groove in 2011. Given the opportunity to be the go-to back for the Dolphins, Bush took advantage.
Brandon Marshall also gives Miami a threat in the air. The Pro Bowl MVP showed that with the right guy, he can produce.
Likely Options: Peyton Manning, Robert Griffin III, Matt Flynn
Many have Miami down as one of the front-runners for Peyton Manning. It's certainly a possibility that we could see Manning finish his career in the same city he won his Super Bowl.
However, Miami could opt to trade up for Robert Griffin. Although, they may be too far back in the draft to have a reasonable chance.
Matt Flynn is the other likely option outside of Manning. Flynn would be an improvement from Matt Moore and could make the Dolphins a competitor for the 2012 season.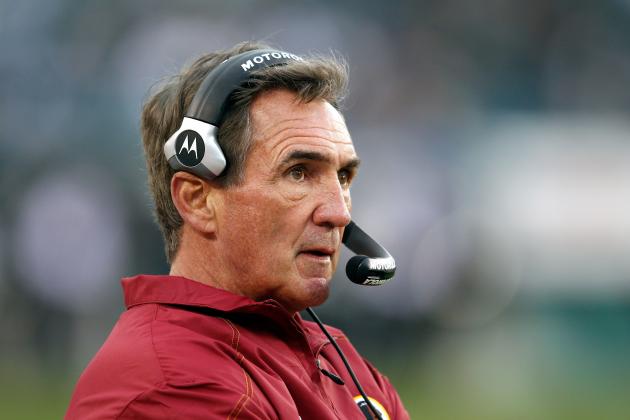 Rob Carr/Getty Images

QB Situation: Needs a Winner
When Rex Grossman stated that the Washington Redskins were going to win the NFC East in 2011 during training camp, the entire NFL tried to suppress their laughter. Mike Shanahan needs a winner, and Grossman isn't it.
Shanahan could find himself on the hot seat this season if he can't get things to turn around in Washington. Dan Snyder is not exactly a patient owner.
Weapons: Roy Helu, Santana Moss, Chris Cooley
Roy Helu made his name known last season as he helped the Redskins ground game. Santana Moss and Chris Cooley would provide an incoming quarterback with targets through the air.
Moss may be aging, but he can still play at a high level. Cooley did not have his best year in 2011, but has been one of the unsung leaders for Washington for the past few years.
Options: Peyton Manning, Matt Flynn, Robert Griffin III, Brandon Weeden
The Redskins could be the most interesting team of the whole lot. They have several scenarios and numerous options, all of whom involve replacing Rex Grossman as their quarterback.
Manning and Flynn could both land in the nation's capital under Mike Shanahan. The Redskins coach has experience grooming veteran quarterbacks, but failed to do so with Donovan McNabb.
There's also a possibility where Washington could trade up into St. Louis' spot and grab Griffin. Or, they could sit and wait till the second round and grab Senior Bowl standout Brandon Weeden.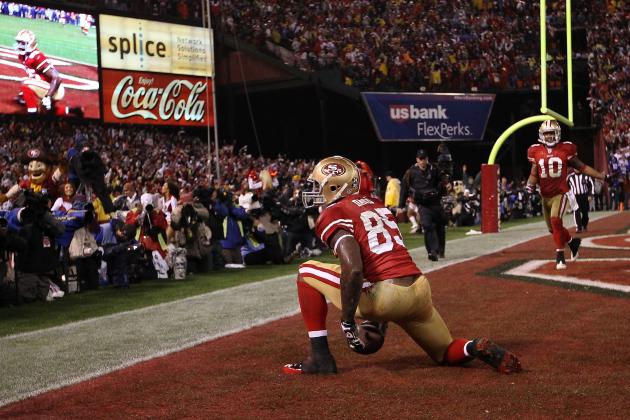 Ezra Shaw/Getty Images

QB Situation: Could Improve
Alex Smith and the San Francisco 49ers took us on a wild ride during the playoffs. They treated us to the "Catch III" and probably the best game of the playoffs outside of the Super Bowl.
However, Alex Smith may have had those late drives in the divisional round, but he's replaceable. With Smith being a free agent, the 49ers could play the field and bring in an a proven vet.
Weapons: Vernon Davis, Frank Gore, Defense
Vernon Davis reminded everyone that he was one of the first tight ends to truly be feared in the current NFL. Davis' performances in the playoffs were incredible and helped carry an otherwise stagnant San Francisco offense.
Gore would allow the new quarterback the luxury of handing the ball off. Having a guy like Gore in the backfield who can block, run and catch provides the quarterback with some comfort.
Then, you have the defense. The 49ers defense takes care of their business to make your job easier. You won't be required to score 24-plus points per game in order to win. If Alex Smith could do it, any competent quarterback could win with this defense.
Options: Peyton Manning, Alex Smith
Smith is a free agent and likely will end up staying in the Bay area. The only player that I could see them going after would be a healthy Peyton Manning.
Could you imagine what Manning could do with that kind of support from a defense? Scary thought...