TNA: 8 Changes That Need to Be Made This Decade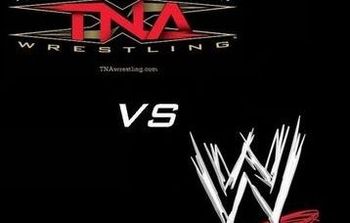 Last week, I wrote about WWE and the 8 changes that the company needs to make moving forward into the decade. This week I'm writing about TNA, and I have to admit that it was extremely hard to narrow down my TNA list to just eight.
TNA has certainly had their fair share of ups and downs this year. Their extremely hyped move to Monday nights turned out to be a complete bust, and in the process, they lost a sizable chunk of their audience.
TNA made many mistakes in their move to Monday, but rather than hark over the past, I would rather talk about moving forward. It took them a while, but TNA has finally gotten back a lot of their audience who jumped ship when they moved to Mondays.
The question now becomes, how do they build on their current audience?
I have heard people say in the past that TNA will never be as big as WWE. Maybe I am in the minority, but I do not think that is necessarily true.
WWE is huge, hell, it's WWE, but if the Monday Night Wars of the late 90s taught us anything, it's that they are not invincible. Right now, WWE does not see TNA as competition. If TNA and WWE were weapons, the WWE sees themselves as a Tommy Gun and TNA as a butter knife.

Believe it or not, this is where TNA has an advantage; As a result of WWE's arrogance, they have been putting on less than stellar episodes of Raw that have scored lower ratings and even had a record low rating this year. TNA could easily capitalize on the fact that old-school WWE fans, like myself, are tired of the same ol' watered down product.
TNA's ratings are actually at an all-time high, and over the course of the next year, they can easily be within striking distance of Raw's weekly rating. However, their PPV ratings are still down, and more often than not, for every five steps forward TNA makes, they seem to take 10 steps back.
I am of the belief that the time is now for TNA to start making an impact (pun intended) in the wrestling industry. The company has actually come a long way in it's eight-plus years of existence. Now, they have to move to the next level and make TNA an organization where talented disenfranchised wrestlers want to go and wrestling fans want to watch and be a part of. Let the countdown begin...
Less PPVs and Establish a Special Show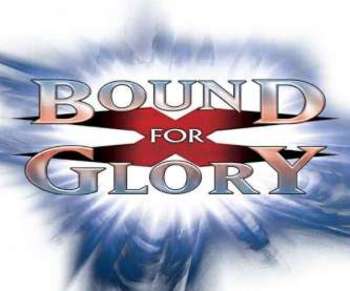 Although it is billed as the biggest TNA PPV of the year, BFG appears and feels like a run of the mill show.
Less Pay Per Views: Right now TNA has way too many PPVs per year, and they are doing horrible PPV business. They are just now beginning to hit their stride within the ratings. Until TNA starts averaging about a 2.0 in the ratings each week, they may want to just cut down to about four or five Pay Per Views a year.
In the interim, they could probably air a few super shows with PPV caliber matches on Spike TV throughout the year (not airing on Thursdays, though), similar to the way WCW used to do with Clash of Champions. I would even air a couple of these specials on Monday to capitalize on the WWE audience but not make the same mistake of going both hours head-to-head with Raw.
Until TNA gets it's television ratings up, 12 PPV's a year is just too much. TNA needs to also establish what show is their top PPV. I attended WrestleMania this year and Bound For Glory last year when they were in the Los Angeles area.
Let's just say the differences between the two shows were more than obvious. This year's WrestleMania wasn't even a good show, but being there live, it at least felt like an important one. I saw guys wearing suits, talent coming out with elaborate entrances, announcers wearing tuxedos, etc...
On the flipside, when I went to BFG, there was NOTHING about that show that made it feel like the most important show of the year. It felt like an average, run of the mill PPV. If BFG is supposed to be TNA's biggest PPV of the year, then they need to make both the major and subtle cosmetic changes to the show to make it feel like a true all-star type of event. If no one is watching their TV show then it's a given that no one is going to purchase their PPVs
(***Writers note: Originally I had "Less PPV's" and "Establish a Special Show" as two separate slides, but for the sake of sticking to just 8 changes, I merged the two categories into one.)
Get Out of The Impact Zone Every Once In a While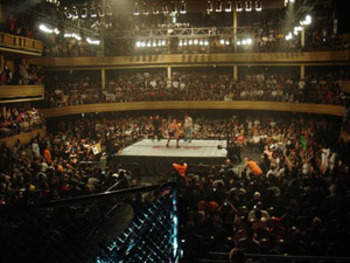 The Hammerstein Ballroom located inside the Manhattan Center could be an ideal place to tape episodes of impact from time to time.
The Impact Zone fans are definitely a passionate group. However, I have noticed on a few different TV shows that those fans tend to be a little on the jaded side, and to be honest, who can blame them?
It's just like going to a concert of your favorite band every week. The first time it is fun; after a while, it gets a little old, and you are not going to be as enthusiastic about seeing them the same way you were the first time you saw them.
I know that TNA cannot afford to go on the road the way the WWE does, but maybe they can do a six week rotation of different cities just for a change of scenery. I would love to see an episode of Impact from the Manhattan Center or the old ECW arena.
Realize It's Not 1998 Anymore!!!!!!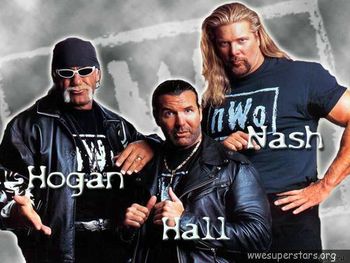 The nWo was an innovative angl... ... ... ... in 1996! It peaked in 1998 and became stale in 1999! TNA should quit recycling this angle!
TNA has a big problem with recycling old WWE and WCW storylines. On an annual basis Vince Russo feels the need to recreate DX and/or the nWo. This has got to stop. I know that much of the IWC had a big issue with Jeff Hardy's recent heel turn and the formation of Immortal (THEY, if you will). My biggest issue with it is that it seemed like it was done just for shock value and nothing long term was thought of. Plus, with Hogan and Bischoff in the group, one's mind automatically jumps to nWo.

All of the stuff that they are doing with Orlando Jordan has already been done in WWE with Goldust. It is 2010, for Pete sake! Homoerotic behavior is not as shocking as it once was.

As for EV.2, that storyline needs to be dropped and fast. As someone who was a fan of the original ECW, it pains me to see men who used to be my heroes, barley able to hobble around in the ring. They were good for a one-time attraction, but now these guys have to go. Innovation is key. 1998 needs to be left in 1998.
Hire Paul Heyman and Give Him Sole Creative Power
Paul Heyman is full of creativity
It's real simple. Hire Paul Heyman and have him be in charge of creative and character development. If this means firing Vince Russo, then so be it.
Vince Russo's ideas are not fresh. I've heard Russo say several times in various interviews that titles in wrestling are just "props." It is this type of logic that allows him to disgrace the belts by putting them on the likes David Arquette and Pac Man Jones.
What Paul Heyman brings to the table is a track record of great booking, fresh ideas, a respect for the history of wrestling and creative upward mobility. When he was the head writer of Smackdown, that show was super hot. When Vince McMahon did everything in his power to bastardize ECW, Paul Heyman was still able to make it watchable and got the show it's highest ratings in the "WWE" ECW era. Granted, Heyman might not be the best at balancing a check book, he will still never be lacking in creative thought. As long as Dixie stays in charge of running the business end, she has nothing to lose with hiring Heyman.
Heyman might not change the fortunes of TNA overnight, but he could prove to be invaluable over the course of time. And if you think for one minute that Heyman is above going to TNA, think again!
Heyman would have no problem going; Dixie and company need to sweeten the pot. Right now there are way too many cooks in the kitchen at TNA who've done very little to change the fortunes of that organization. Heyman deserves a chance to turn that product around.
Use Hogan and Bischoff To Their Strengths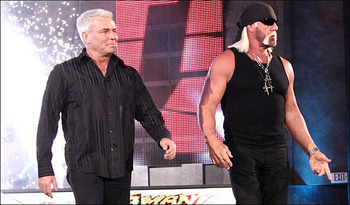 When utilized correctly, Hogan and Bischoff could be assets as opposed to liabilities.
Now that Hogan and Bischoff finally have a clue (something they were missing when they first got to TNA) and stopped putting their friends (The Band, The Nasty Boys) in prominent spots on TNA programming, Dixie finally needs to realize where the strengths of these men lie.
Much like Russo, Bischoff is severely lacking in the creativity department, but he is a good on-screen character when he is playing the role of a "heel douche bag" and not a pandering simpleton. I am also a big fan of his production acumen and I feel that the production of TNA has drastically improved since he has gotten there.
I think a lot of TNA's problems when Hogan and Bischoff first got there was the fact that they kept trying to make the product look like WWE. I think that the company has finally realized they need to cosmetically look different than the WWE because, to be honest, WWE isn't exactly a scorching hot product either.
Hogan, like Bischoff and Russo before him, is just not creative. He knows how to make himself look good, but fails when it comes to making others look good. I would have Hogan take guys like AJ Styles and the Pope with him on talk show appearances. If Hogan is serious about making TNA a viable second option, he will talk about TNA when he does the talk show circuit.
The one thing McMahon and company will never be able to take away from the Hulkster is his mainstream value. Hogan is a mainstay on shows like CNN's Showbiz Tonight and Jimmy Kimmel. Hogan probably books more talk show appearances than 99% of anybody who works in WWE. Last year, however, when he was making the move to TNA, I hardly heard him talk about it in his infinite talk show appearances. If I were not a fan of wrestling, I would have automatically thought he was still with WWE.
Hogan needs to be an ambassador of TNA. Bischoff should run production. Creative should be run by someone who is actually creative. If Hogan and Bischoff need to take credit for signing Paul Heyman (even if he "crosses the line"), then for goodness sake, take it and enjoy the spoils of your new fortunes.
Get to Know Their Fans and Cater to Them!!!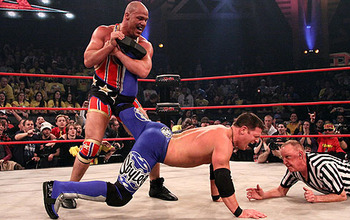 Matches like Angle vs. Styles are matches that TNA want to see!
Getting rid of the six-sided ring, moving head-to-head with Raw, de-pushing home grown talent, having blood in every single match even when it's not merited and pushing Hogan's WWE Hall of Fame ring are sheer signs that TNA does not know who their audience is.
In 2005, when TNA's product was at it's hottest, they had a clear idea of who they were and what they were trying to be. They need to get back to this. Once that happens, other fans will come. Think of it in terms of rap music. When Jay-Z first came out, no one knew who he was. His first album, which is considered a classic by many, fell under the radar. However, it was Jay-Z's fans who help spread the word to others. Eventually, Jay-Z got a great record deal, and today he is one of the most popular entertainers.
This could be said with guys like Eminem, Snoop Dog, 50 Cent, etc... Build a fan base and then others will come.
TNA alienated a great chunk of their fan base with the aforementioned changes. They need to take the fans that they have left and try to build on them; not alienate them. In this viral age where anyone can be a celebrity, all the TV deals in the world would mean nothing without a proper amount of "buzz." TNA has a great deal of home grown talent that has star potential. They need to realize this.
Respect Homegrown Talent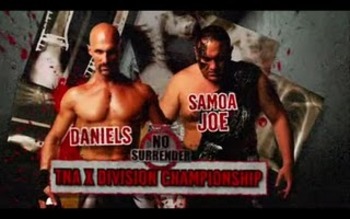 One staples of TNA's X Division, Christopher Daniels is no longer with the company, while Joe is having to work his way back up to main event status.
When Samoa Joe first burst onto the scene in 2005, I was in awe. Here you had this big, husky guy who was extremely light on his feet. He was the king of bad asses and I really thought this guy would take TNA to the next level.

Joe then went on to have a great program with Kurt Angle, fresh off of his WWE stint. I really thought TNA would be in good shape for the next few years and that, five years down the road, Joe would be the most talked about man in wrestling.

Fast forward five years later, I could have never been more wrong. For reasons that are still mysterious to me, TNA stopped believing in Joe. He was subsequently made to look like a joke, jobbing to guys he had no business having to job to. It reminded me of RVD's WWE treatment that I talked about in Part 1.

But perhaps the most abominably disgusting thing I have seen out of TNA was their treatment of The Fallen Angel, Christopher Daniels.

Here is a man that TNA made into a star. He was a guy who fans wholeheartedly believed in and a man that many closely associated with TNA. Enter Hogan and Bischoff into the company and Daniels is having to job to former WWE ex-porn star and jobber extraordinaire, Sean "Val Venis" Morley. Val Venis's WWE career started out with promise, but toward the end of it he became nothing more than enhancement talent.

Here's a guy who in WWE spent more time on his back in the ring than he ever did in any of his adult films, yet he goes to TNA and beats a top, main event star like Daniels. This, in my opinion was a low point in TNA. As a result of their horrible treatment of Daniels, he left for ROH and Val Venis was released from the company shortly after.

TNA needs to understand that they have more than enough talent on their roster that can hold their own, which brings me to...
Stop Treating Every WWE Guy That Comes In Better Than Their Home Grown Guys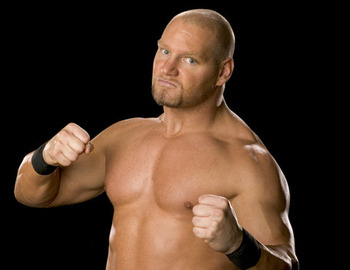 Guys like Val Venis should not be able to go to TNA and automatically dominate just because they wrestled for WWE.
It is the same ol' story with TNA; Guy comes in from WWE, and the rest of the roster has to fall back. It happened with Christian, with Angle, with Foley, with RVD, even with Rhino.

In the case of RVD, I kind of understand it, because they desperately needed the ratings, but under normal circumstances things like this are unacceptable. I am not saying that a guy like Christian or Kurt Angle should not be in prominent roles in TNA, but their home grown talent should not have to take a back seat just because a WWE guy gets there.

And as proven with Val Venis, not every former WWE guy translates into a TNA star. I think it is important for guys like Ken Anderson to be featured in solid programs with homegrown TNA talent before they are thrust into the World Title Picture. Former WWE Stars should be used in conjunction with TNA's homegrown stars in order to build a solid product.

TNA is in a unique position. They have a chance to match the TV numbers of WWE and in reality, it could very well happen within a years time. TNA has the talent and three hours of weekly programming a week. When you look at past boom periods in professional wrestling, they occurred when fans had viable second and third options to choose from.

Wrestling will never see another boom period unless TNA steps up to the plate and pries open the stranglehold Vince McMahon and World Wrestling Entertainment has on the industry finger by finger.
Keep Reading