Portland Trail Blazers Schedule 2013-14: Most Anticipated Games of the Season
Jeff Gross/Getty Images
Portland fans should have high hopes for the 2013-14 season.
The Portland Trail Blazers will begin their season on October 30th with a game against the Phoenix Suns. It sounds far away, but before Blazers fans know it, the team will be hard at work in its 2013-14 NBA regular season.
The start of the season will be an exciting one for Trail Blazers. They've got Damian Lillard returning, and first-round draft pick C.J. McCollum will begin his NBA career. Portland also has Robin Lopez, Earl Watson, Dorell Wright and Thomas Robinson, all of whom will play their first games for Portland come fall.
It's true that every game—and hence every win and loss—makes a difference, but there are a few games in particular that will be highly anticipated by Portland NBA fans.
Begin Slideshow

»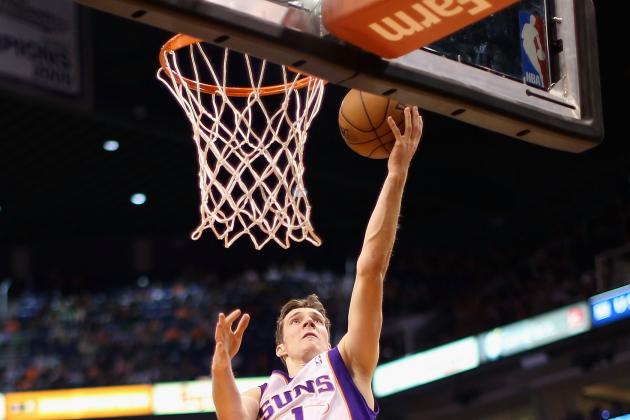 Christian Petersen/Getty Images
The Suns have a successful point guard in Goran Dragic.
Obviously, the first game of Portland's 2013-14 NBA season will be an exciting one, no matter the team the Blazers are matched up against. This year, they will play the Phoenix Suns on Wednesday, October 30th. The face off will take place in Arizona.
The game will present a particularly interesting matchup between point guards Damian Lillard and Goran Dragic. Last season, Gragic averaged 14.7 points, 3.1 rebounds, 7.4 assists and 1.6 steals per 33.5 minutes of playing time. He also put up a field-goal percentage of .443.
Dragic has a bit more experience than Lillard, who is coming off his rookie season; the Suns point guard is 27 years old and has five years of experience in the league behind him. Nevertheless, last year's Rookie of the Year will certainly give him a run for his money.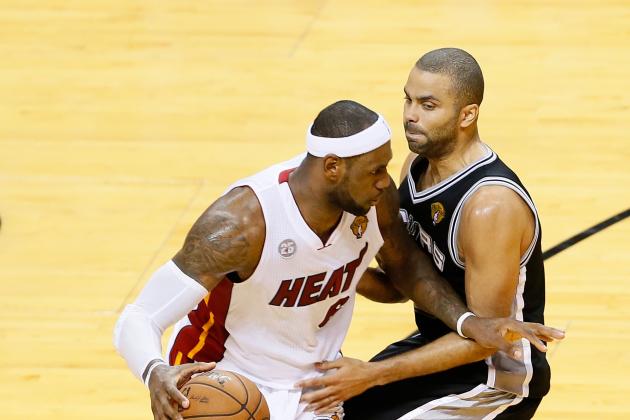 Kevin C. Cox/Getty Images
The Spurs nearly beat the Heat in the NBA Finals last season.
Shortly after the first regular-season game against Phoenix, the Portland Trail Blazers will return to Oregon to play their first regular-season home game on November 2nd. Tons of excited Blazers fans will undoubtedly flock to the Rose Garden to watch Portland take on the powerful San Antonio Spurs.
The Trail Blazers will definitely have their work cut out for them when they face the Spurs, who were narrowly defeated by the Miami Heat during the NBA Finals last season. The Spurs still have Tim Duncan, Manu Ginobili and, of course, veteran guard Tony Parker.
LaMarcus Aldridge will probably have his hands full with Duncan. The Spurs power forward averaged 17.8 points, 9.9 rebounds and a field-goal percentage of .502 in 30.1 minutes of playing time for the 2012-13 regular season. However, Portland will have the home-court advantage.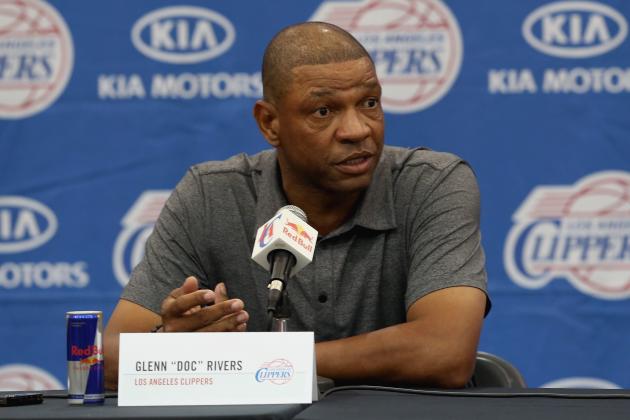 Jeff Gross/Getty Images
The Celtics face a big change this season: Doc Rivers is no longer head coach.
The November 15th matchup with the Boston Celtics at the TD Garden in Boston, Mass. should prove to be an interesting game for Portland. After losing head coach Doc Rivers and trading Kevin Garnett, Paul Pierce and Jason Terry to the Brooklyn Nets, the Boston Celtics have pretty much overhauled their roster.
The Celtics still have point guard Rajon Rondo, who is coming off an ACL injury that ended his 2012-13 season tragically early. They also have young, speedy guard Avery Bradley and small forward Jeff Green. New faces on the Boston squad include forwards Kris Humphries, Kris Joseph and Gerald Wallace, guard MarShon Brooks and guard-forward Keith Bogans. They also have a new coach, Brad Stevens, who previously coached at Butler University.
With Aldridge, Lillard, Batum and its young, talented players, Portland will prove strong against the new-look Celtics. It will be interesting to see which team comes out on top, but the Celtics certainly have the disadvantage of enduring an adjustment to a new coach and heavily altered roster.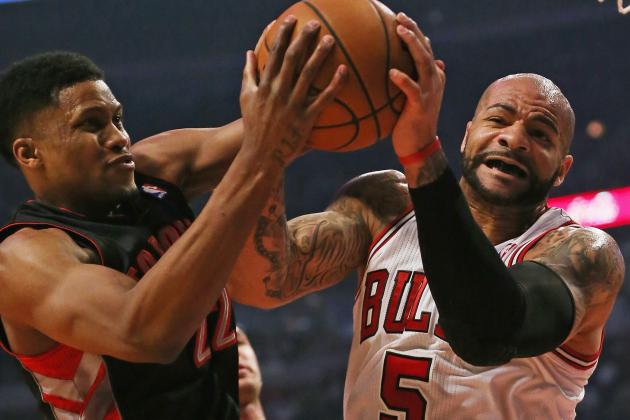 Jonathan Daniel/Getty Images
Rudy Gay is one of the most important players on the Raptors squad.
Midseason games are crucially important. Around February, teams have a better idea of what they need to do the rest of the season to get a spot in the playoffs. On Saturday, February 1st, the Blazers will face off against the Toronto Raptors at home.
The Raptors have decent, relatively young talent in guards DeMar DeRozan and Kyle Lowry and forward Rudy Gay. They also have Jonas Valanciunas, who had a solid rookie season last year. He will come in handy, especially since the Raptors got rid of big man Andrea Bargnani.
Lillard will have an advantage over Lowry because of his excellent facilitation of the offense. The tough matchup will be Rudy Gay and Nicolas Batum. Gay averaged 18.2 points, 6.1 rebounds, 2.7 assists and 1.5 steals per game last season. However, as long as Batum is healthy and has his A-game, he will prove a good match for Toronto's star forward.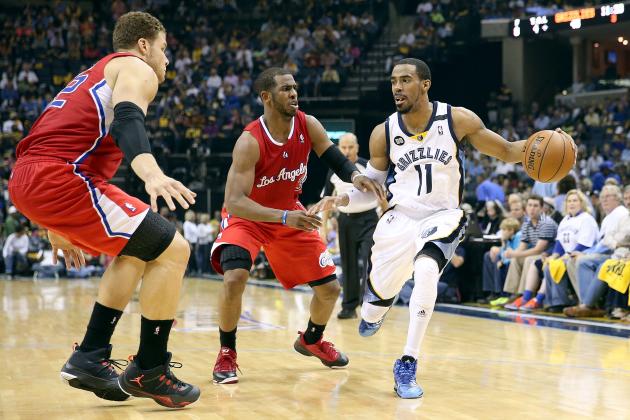 Andy Lyons/Getty Images
Chris Paul is a strong force at guard.
It's hard to think about the end of the season when it has yet to begin, but the year will go fast. Portland's regular season will reach a pinnacle moment on April 16th, when the Blazers face the Los Angeles Clippers at the Rose Garden for their final game.
The Clippers are pretty well stacked when it comes to talent. They have guard Chris Paul and forward Blake Griffin, both of whom put up excellent numbers during the last regular season. Paul averaged 16.9 points, 9.7 assists and 3.7 rebounds per game; Griffin averaged 18.0 points and 8.3 rebounds per game.
Lillard will have his hands full with Paul, given the Clippers guard's eight years of experience in the league. Yet Portland will be highly motivated to win in its home arena on the last night of the regular season. Hopefully the Blazers will be looking toward a spot in the playoffs instead of celebrating the end of their 2013-14 NBA season.