Chris Paul Holds Key to Clippers Finding Final Piece for Title Run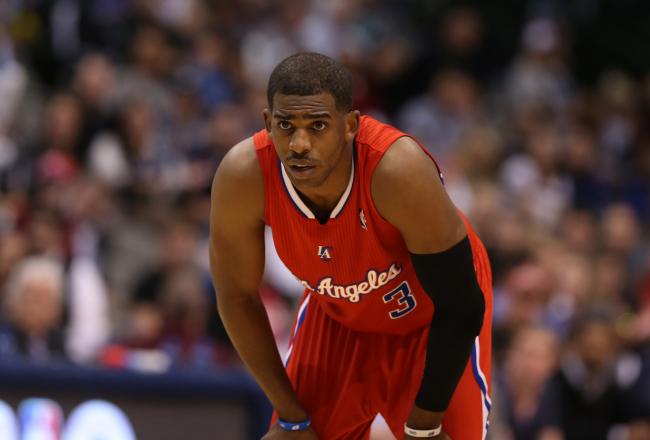 USA TODAY Sports
Chris Paul is bound to re-sign with the Clippers and once he does, the star point guard needs to lure a third superstar to Los Angeles.
The Clippers wouldn't currently be seeking league approval to acquire coach Doc Rivers from the Celtics if it weren't for Paul's influence on the deal, according to Adrian Wojnarowski of Yahoo! Sports.
Apparently, Paul's thoughts mean a ton to the Clippers front office. But that's primarily because the guard is an unrestricted free agent who is a major piece of the puzzle for Los Angeles' title hopes. Without Paul, the Clippers are just your run-of-the-mill team in the Western Conference.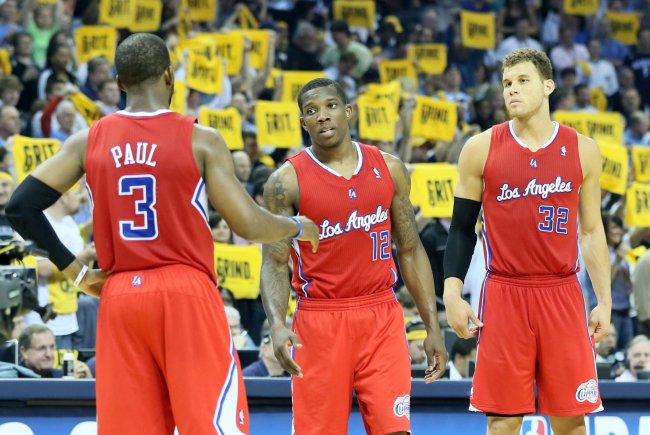 Nelson Chenault-USA TODAY Sports
But even if commissioner David Stern and the NBA approve the deal to send Rivers to Los Angeles, per Baxter Holmes of The Boston Globe, there's still plenty of work to be done.
For one, Paul still hasn't re-signed and won't until he's allowed to on July 1. Marc Stein of ESPN reports that once the Rivers deal is finalized, the guard will tell the Clippers that he'll be back:
Sources tell ESPN that Clips believe CP3 will soon notify them that deal w/Doc Rivers' clinches his ... http://t.co/FCETvB8Xj9

— Marc Stein (@ESPNSteinLine) June 23, 2013
Rivers is a great coach—one of the best in the NBA. But will him calling the shots for the Clippers really make the team title favorites? There are a lot of great teams in the Western Conference, including the San Antonio Spurs and Oklahoma City Thunder. He's probably worth a few wins, but that won't be enough to win the West.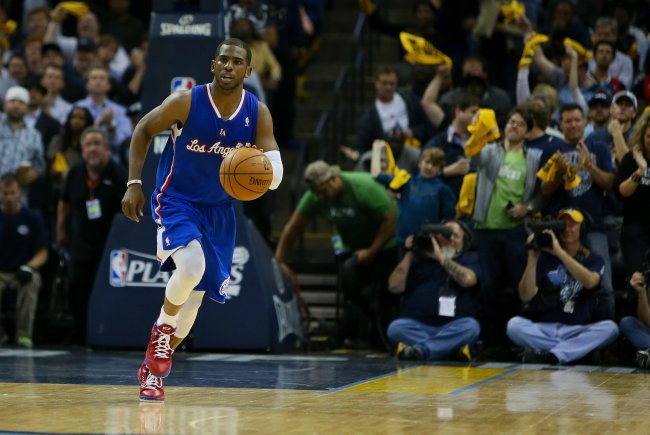 Spruce Derden-USA TODAY Sports
The Clippers need another star player in order to give them the best shot at winning the championship next season and in seasons beyond 2014. Ramona Shelburne of ESPN Los Angeles reported 10 days ago that the Clippers have been "shaking every tree" looking to find someone to put with Paul and Blake Griffin.
One player that the Clippers were looking to get their hands on was Kevin Garnett, but Stein reports that that isn't going to happen:
To reiterate: All indications are NBA WILL approve LAC deal for Doc Rivers. But all indications also are any KG-to-Clips trade gets blocked

— Marc Stein (@ESPNSteinLine) June 23, 2013
But there is another star who Los Angeles should target: Dwight Howard.
Howard is the top free agent on the market this summer, just ahead of Paul. The two would love to play with each other, according to Chris Broussard of ESPN. Broussard also notes that the preference for Howard and Paul is to play together in Los Angeles. If that's the case, the Clippers are in a fantastic position.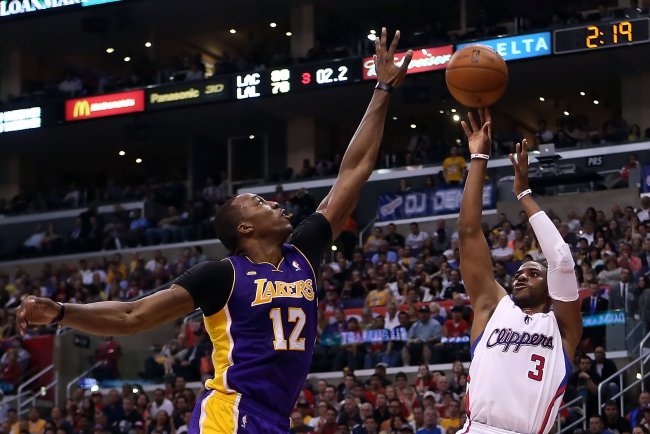 Christian Petersen/Getty Images
Los Angeles pretty much got the coach that Paul wanted, meaning he'll likely be back. If Paul and Howard want to play together, there's no question that the guard could make that suggestion to the front office in order to expedite the process. It appears that Howard would follow Paul, depending on where he signs.
What the Clippers need to do, however, is find a way to get Howard. As Broussard writes, they don't have the cap room. They'd have to complete a sign-and-trade with the Lakers in order to land him and that could be tricky. If there's any way that the Lakers do the deal without including Griffin, the Clippers must do it.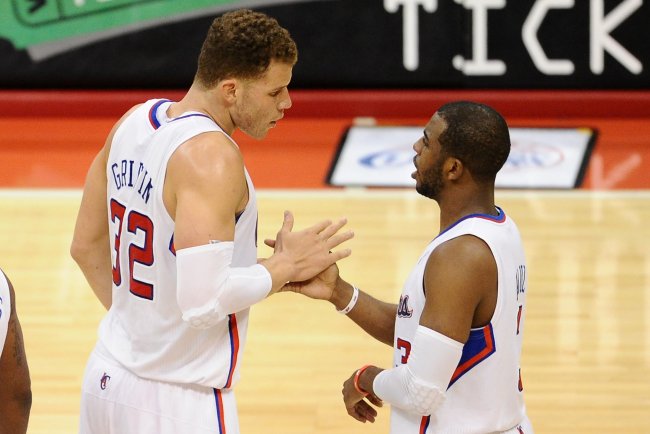 Jayne Kamin-Oncea-USA TODAY Sports
That may not seem realistic, but if Howard is going to sign elsewhere, the Lakers should at least try to get something in return for him. Eric Bledsoe is a guy who the Lakers might want and a couple of future draft picks might—I repeat, might—get the job done. It all depends on how the Lakers feel about the situation.
But the point is that by re-signing Paul, a lot of options open up for the Clippers. They desperately need another All-Star, whether it's Garnett, Howard or someone else. Without another, the Clippers are the same team as last year, just with a coach who's a little bit better than the one they already had.
Without Paul, the Clippers aren't going anywhere. With Paul, the Clippers have a shot at a title, but it's only going to happen if he convinces another top player to join him and Griffin in Los Angeles.
This article is
What is the duplicate article?
Why is this article offensive?
Where is this article plagiarized from?
Why is this article poorly edited?

Los Angeles Clippers: Like this team?