Breaking Down Bill Belichick's History of Reclamation Projects in New England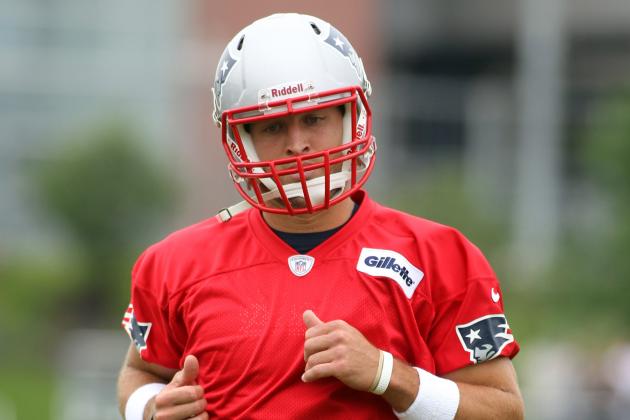 Stew Milne-USA TODAY Sports

If there's one thing the New England Patriots seem to love, it's a retread.
Throughout Bill Belichick's career as the head coach in New England, the team has scooped up veteran players off the scrapheap, hopeful that a change of scenery will jump-start those veterans' lagging careers.
2013 has been no different. As ESPN reported, on Tuesday the team agreed to terms on a two-year deal with free-agent quarterback Tim Tebow, and wide receivers Jabar Gaffney and Austin Collie have each been in for workouts.
The Patriots have had mixed results in the past with such signings. Some players have gone on to make huge contributions to the team, while others hardly made a dent.
Here's a look back at that track record—from the home runs to the strikeouts—and what it could mean for the newest Patriots' futures with the club.
Begin Slideshow

»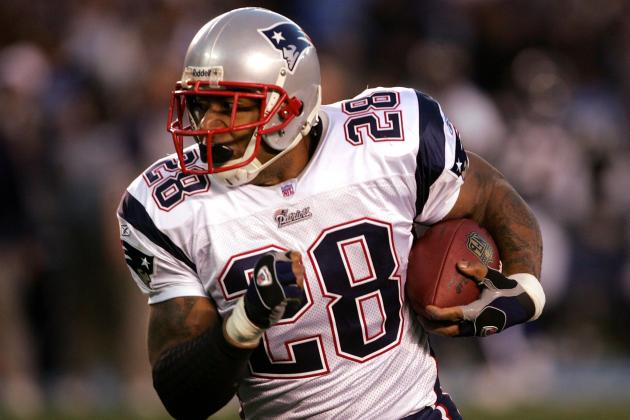 Stephen Dunn/Getty Images

One of the first times that Bill Belichick went to the veteran well was with running back Corey Dillon.
After an injury-marred 2003 season, and with Rudi Johnson waiting in the wings, the Cincinnati Bengals were ready to unload the tailback despite the fact that he ranks as the franchise's all-time leading rusher.
The Bengals found a taker in the Patriots, who offered up a second-round pick for the then 29-year-old.
That trade paid huge dividends, at least for one season.
Dillon enjoyed a career year in 2004, rushing for 1,635 yards, scoring 13 touchdowns and helping lead the Patriots to a victory in Super Bowl XXXIX.
After that fantastic year, injuries again became an issue for Dillon, who was finished in the NFL by the end of the 2006 season.
However, although Dillon only topped 1,000 yards on the ground once while playing for the Patriots, he had a nose for the end zone, racking up 39 total touchdowns in three years.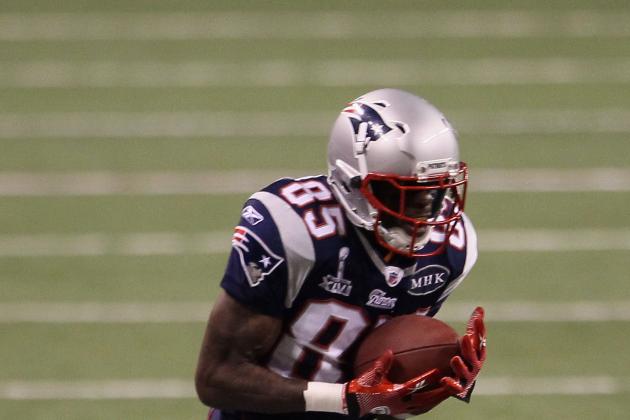 Jeff Gross/Getty Images

Corey Dillon wasn't the only time that Belichick and the Patriots rolled the dice on an ex-Bengals star.
However, the first time worked out a lot better than the second.
In 2011, the Patriots shipped a fifth-round pick and a sixth-round pick to the Bengals for wide receiver Chad Ochocinco, who had seven 1,000-yard seasons on his resume at the time.
Belichick lauded the outspoken receiver, telling John Clayton of ESPN, "I like Chad. I like him as a player, I like him as a person. I like his enthusiasm and the fun he has in football, and how he competes on the football field."
The good feelings didn't last.
Ochocinco never really grasped the playbook, barely saw the field and ended his one year with the Patriots with a measly 15 catches.
At least he's moved on to bigger and better things.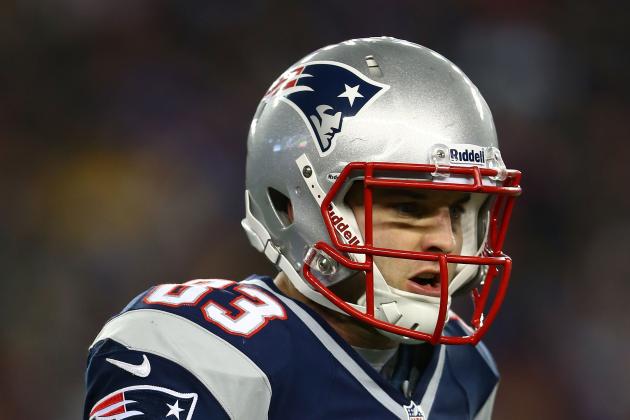 Elsa/Getty Images

In 2007, the Miami Dolphins made a trade with the New England Patriots. In hindsight, that deal makes the Carson Palmer trade between the Oakland Raiders and Bengals look like a good idea.
In exchange for a second-round pick and a seventh-round pick, the Dolphins sent a little-known slot receiver to the Patriots.
That wide receiver was Wes Welker.
Six seasons, nearly 700 catches, 37 touchdowns and five Pro Bowls later, Welker is now in Denver, but the trade still looms as one of the most lopsided deals of the last decade.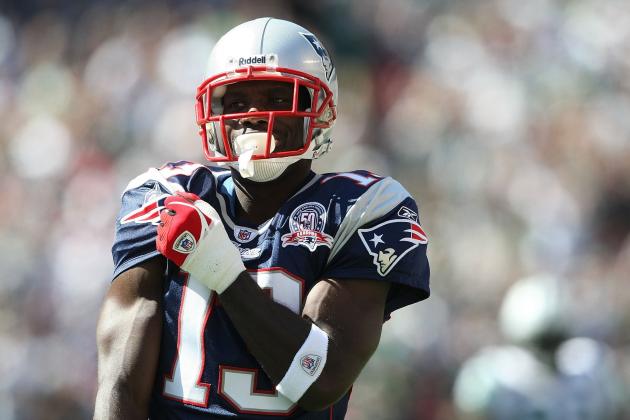 Nick Laham/Getty Images

Bill Belichick has gone the veteran route several times during his time in New England in an effort to bolster the wide receiver corps.
In Ochocinco's case, it was a disaster. With Wes Welker, it was a phenomenal success.
Joey Galloway's signing falls into that former category.
The 16-year veteran tallied nearly 11,000 receiving yards over his career, and while Galloway was well past his prime in 2009, the Patriots inked him to a one-year deal in the hopes that Galloway could at least serve as a field-stretching third wideout.
However, much like Ochocinco, Galloway struggled to learn the New England offense. Galloway made only seven catches for 67 yards, and by October of 2009 Galloway was off the team.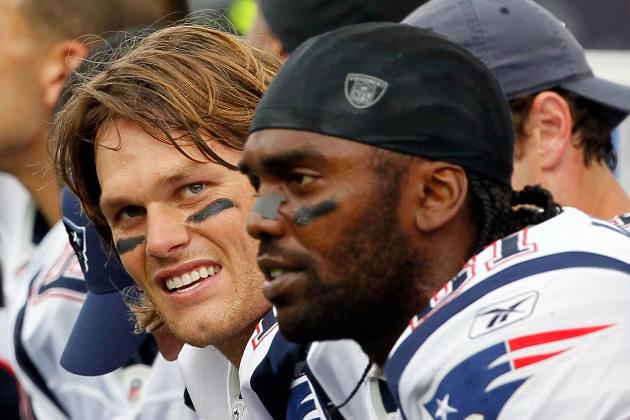 Jim Rogash/Getty Images

When discussing veteran acquisitions by the New England Patriots at the wide receiver spot, it isn't going to take long for the talk to turn to Randy Moss.
After all, he is the best wide receiver in NFL history.
According to Randy Moss, anyway.
After two disappointing seasons with the Oakland Raiders, Belichick acquired Moss for a fourth-round pick on the first day of the 2007 NFL draft.
At the time, some questioned how the mercurial Moss would fit in with the buttoned-down Pats, but team owner Robert Kraft dismissed those concerns while speaking with Len Pasquarelli of ESPN.
Bill and [vice president of player personnel] Scott [Pioli] have shown that they can assemble players, especially veteran players, who can acclimate to our culture. If people don't adjust to our standards, they won't be here.
For a time, everything was hunky-dory. Moss topped 1,000 yards during his first three seasons in Beantown, including a ridiculous 2007 campaign in which Moss hauled in 23 touchdown passes.
However, as has been the case with every team Moss has played for, he eventually wore out his welcome.
In October of 2010, the Patriots dealt Moss and a seventh-round pick to the Minnesota Vikings for a third-round pick.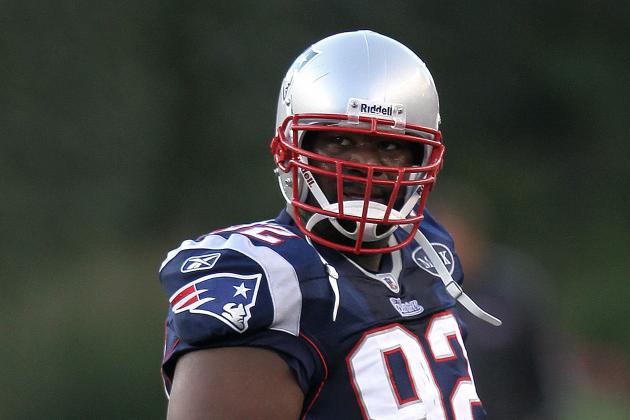 Jim Rogash/Getty Images

Not only will the New England Patriots sign veteran castaways, but they've been willing to roll the dice on players who have effectively been labeled pariahs in the NFL.
Such was the case with defensive tackle Albert Haynesworth in 2011.
In 2009, the Washington Redskins handed Haynesworth a seven-year, $100-million contract that is still the subject of ridicule.
Two years, 30 games and $36 million later, the Redskins essentially gave Haynesworth away, trading him to New England for a fifth-round pick.
Haynesworth's re-negotiated deal with the Patriots included absolutely no guaranteed money, and that caveat came in handy when the Patriots released Haynesworth in October.
When asked if Haynesworth's brief tenure with the team was worth the pick it cost the Patriots, the always sunny Belichick told Steven Krasner of ESPN, "It's all done with."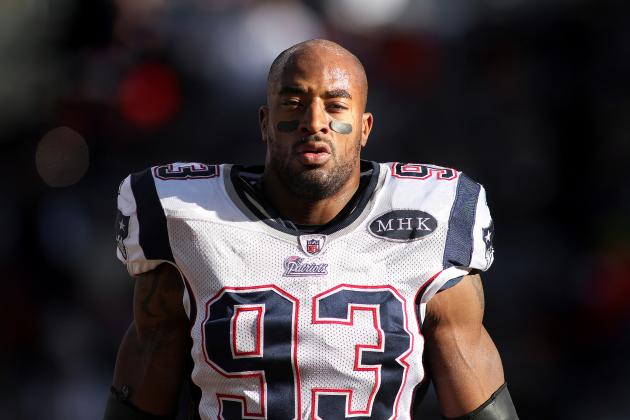 Marc Piscotty/Getty Images

Not every defensive signing by Bill Belichick turned out as poorly as the Haynesworth experiment.
In fact, one turned out very well—at least for a time.
In April of 2011, the Patriots signed veteran defensive end Andre Carter to a one-year, $1.75-million contract.
The 34-year-old Carter was coming off a miserable season with the Washington Redskins, having logged only 2.5 sacks as a terribly miscast 3-4 outside linebacker.
Back at defensive end, Carter had a Pro Bowl season in 2011, tallying 10 sacks in 14 games and tying a team record with four sacks in a game against the New York Jets.
Sadly, it was one and done for Carter in Boston. His season was ended early by a torn quadriceps tendon, and the Patriots chose not to bring him back the following year.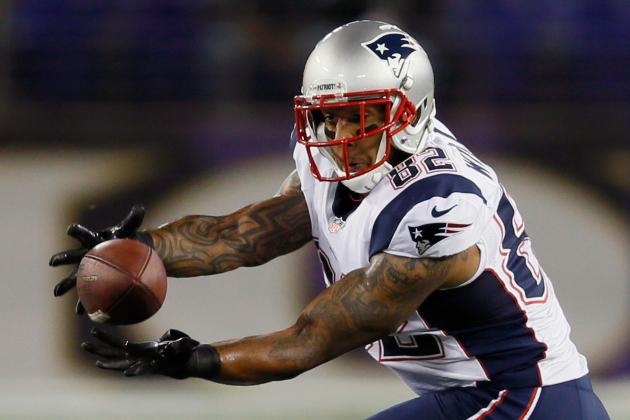 Rob Carr/Getty Images

In Aaron Hernandez and Rob Gronkowski, the Patriots have the top one-two punch at tight end in the NFL.
That didn't stop the team from trying to stack the deck even further by signing former Pro Bowl tight end Kellen Winslow in September of 2012.
There's really not a lot to say about Winslow's tenure with the Patriots.
No, really. There's not.
It lasted all of a week and a half, one game, and one reception.
Winslow didn't appear to have any bad feelings about his cup of coffee with the team. According to Mike Reiss of ESPN, Winslow tweeted after being released, "I would like to express my gratitude to the Patriots organization and wish them a great season."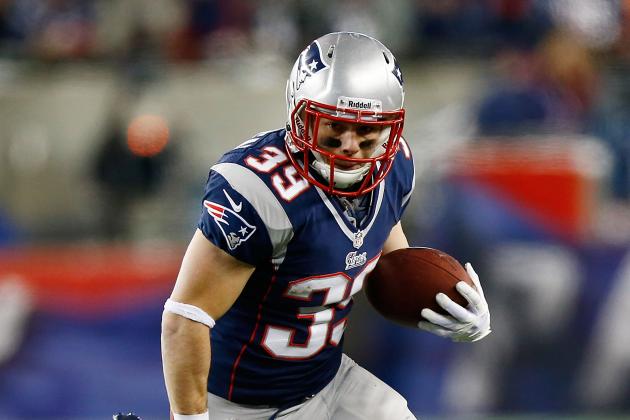 Jared Wickerham/Getty Images

Not every free agent acquisition the Patriots have made has been a big name.
In fact, one of Belichick's more successful grabs was a relative unknown at the time.
In September of 2010, the New York Jets released diminutive running back Danny Woodhead, who was scooped up by the Patriots a few days later.
Woodhead proceeded to score his first NFL touchdown in his first game with New England. Over his three years with the team, Woodhead developed into a jack-of-all-trades, capable of hurting opponents as a runner, receiver and returner.
Woodhead signed with the San Diego Chargers in free agency, which sets the clock ticking. Since the Jets handed New England Woodhead, and Miami gave away Wes Welker, now it's Buffalo's turn to do something boneheaded that makes their division rival better.
Watch. Somehow Da'Rick Rodgers will end up a Pro Bowler for New England in 2015.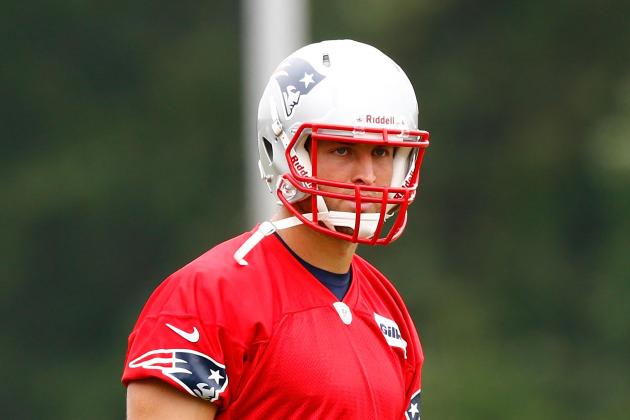 Jared Wickerham/Getty Images

After looking back at Bill Belichick's history with reclamation projects, what have we learned about Tim Tebow's future with the team?
Nothing and everything.
Belichick's experience (and success) with veteran grabs has run the gamut from touchdown to punt. The Patriots have found everything from a five-time Pro Bowler to a player who wasn't even with the team two weeks.
There's good news and bad news contained within those facts for young Mr. Tebow.
On one hand, Belichick has shown that's he's not afraid of the press involved with signing any player. If Belichick thinks you might be able to help the Patriots win football games, then he'll give you a shot.
However, Belichick has also shown that he's not skittish about cutting the cord if things aren't working out, so the ice Tebow is standing on is plenty thin.
Whether or not it breaks will be determined by how Tebow performs on the practice field.