Kansas City Chiefs: Grading the Team's Offseason to This Point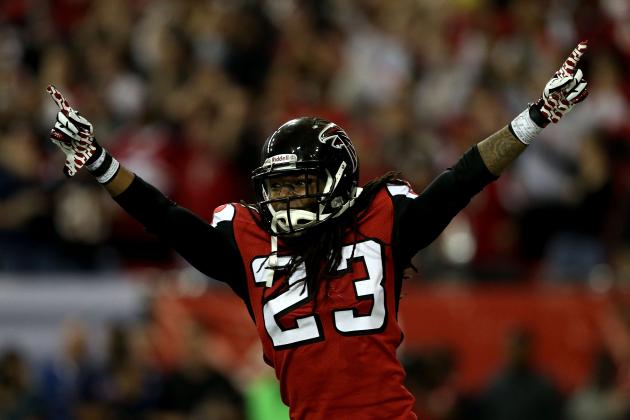 Streeter Lecka/Getty Images

After a tumultuous 2012 season, the Kansas City Chiefs have been on a mission to completely transform a team that went 2-14.
After bringing in a new head coach following the dismissal of Romeo Crennel, the team traded for a new quarterback and has been one of the most active teams since the start of free agency last Tuesday.
With the No. 1 overall pick in next month's NFL draft in their possession, the Chiefs look like a team who could turn things around in a big way in 2013.
So how good has their offseason been so far? Click forward for a letter grade on each move.
Begin Slideshow

»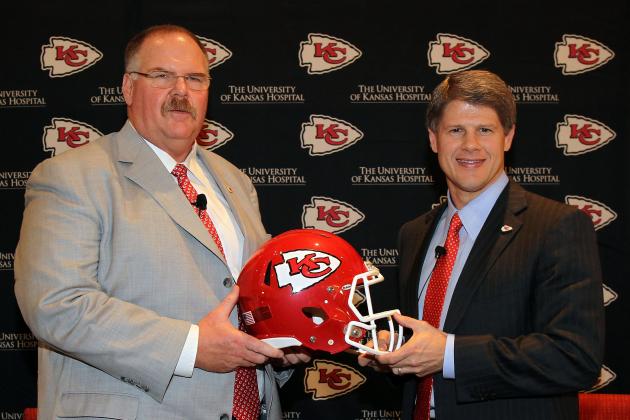 Jamie Squire/Getty Images

By the time the 2012 NFL season came to a close, fans in Philadelphia were likely very excited to see the Andy Reid era ushered out. After all, he had just turned in a 4-12 season, missing the playoffs for a second consecutive season.
Oh, how quickly things are forgotten.
In 14 seasons as head coach of the Eagles, Reid took the team to the playoffs nine times. They advanced to the NFC championship game five times and played in Super Bowl XXXIX. He finished his tenure with a .585 winning percentage.
The Chiefs didn't wait long to pounce on Reid, hiring him less than a week after his firing in Philadelphia. In turn, the Chiefs are getting an excellent head coach.
Grade: A-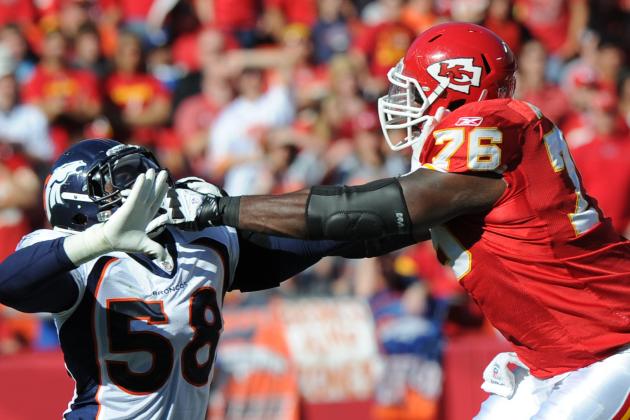 Peter Aiken/Getty Images

This move was twofold for the Chiefs, as they were likely to use their franchise tag on either Branden Albert or wide receiver Dwayne Bowe. It was a strong possibility that Bowe was going to test the free-agent waters and possibly sign elsewhere.
Instead, the team was able to re-sign Bowe to a five-year contract extension (via USA Today), allowing them to apply the franchise tag to Albert, assuring that both players would be in Kansas City next season when it looked like neither would be.
Of course, the trade in which the team acquired Alex Smith from San Francisco likely had a lot to do with Bowe agreeing to the extension.
Grade: B+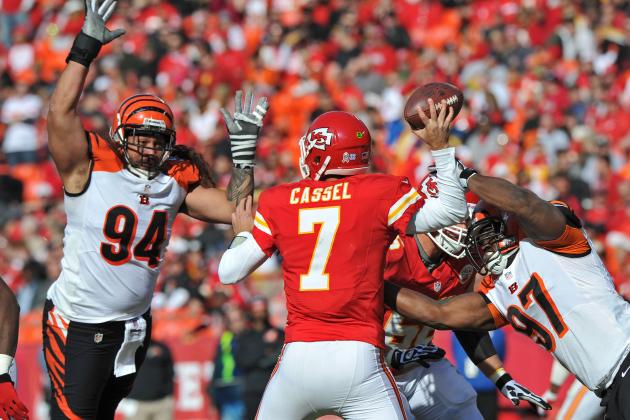 Peter Aiken/Getty Images

The Chiefs have released four players this offseason, all of whom they brought in at one point with very high hopes.
The handwriting was on the wall for this move following the trade for Smith.
Following the 2008 season in which he took over for an injured Tom Brady and threw for nearly 3,700 yards and 21 touchdowns, Cassel was brought over to Kansas City and given a huge six-year, $63 million contract.
In four seasons with the Chiefs, Cassel never lived up to the hype. He threw 44 interceptions in his time with the team, and over the past two seasons, he played in just 18 games combined.
Cassel was signed (via ESPN) by the Minnesota Vikings the same day he was released. He will compete with Joe Webb to be Christian Ponder's backup.
Eric Winston
Winston was one of the team's big free-agent signings last offseason and was released in a somewhat surprising move (per Pro Football Talk) earlier this month.
It may signal that the team is going to ask Albert to move over to right tackle in order to select Luke Joeckel out of Texas A&M with the No. 1 overall pick. It may be that the team wanted to create some cap room in order to pursue free agents. Or it may be a combination of those two things, which is likely.
Kevin Boss
Boss came over after being a productive tight end with both the Giants and Raiders, but caught just three passes for the Chiefs and was pretty much a forgotten member of the team, playing in just two games for them.
Steve Breaston
Breaston had a very disappointing 2012 season, especially after catching 61 balls in 2011. He caught just seven passes this past season and was subsequently let go.
Grade: B
Boss and Breaston were non-factors in 2012, and no one should be sad to see them go. The big decisions were Cassel and Winston.
Cassel was officially done after the trade for Smith, but he would have been let go anyway. The big move was to get rid of Winston, but it remains to be seen if that was a good move or not.
The grade has to come down a little bit for the fact the Chiefs gave Cassel the big contract and never got much in return.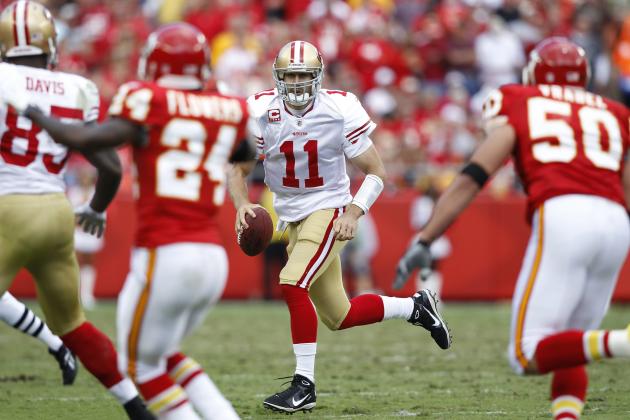 Joe Robbins/Getty Images

This is obviously the move that could make or break Reid's tenure as head coach.
Despite leading San Francisco to one of the best records in the NFC the past two seasons while he was their starting quarterback, Smith was benched in the 2012 season in favor of second-year backup Colin Kaepernick. The 49ers went to the Super Bowl behind Kaepernick.
Still, Smith wasn't exactly performing poorly. He has thrown 30 touchdown passes to just 10 interceptions the past two seasons, and at the time of his benching in 2012, he had a 104.1 quarterback rating.
The 49ers received an undisclosed draft pick in the upcoming draft and a conditional pick in 2014. According to the San Jose Mercury News, the pick next month will be the Chiefs' second-rounder.
The Chiefs are getting a former No. 1 overall draft pick who will be playing with a chip on his shoulder, especially after having to watch the team he had played with since 2005 lose the Super Bowl from the bench.
Smith might not be the flashiest quarterback out there, but he brings experience with him, and he will get to work with a coach who is known for his work with quarterbacks in Reid.
It also is not a very strong quarterback draft class, and there were limited options in free agency. Smith was the best move the Chiefs could make, and it doesn't seem like they gave up too much to get him.
Grade: A-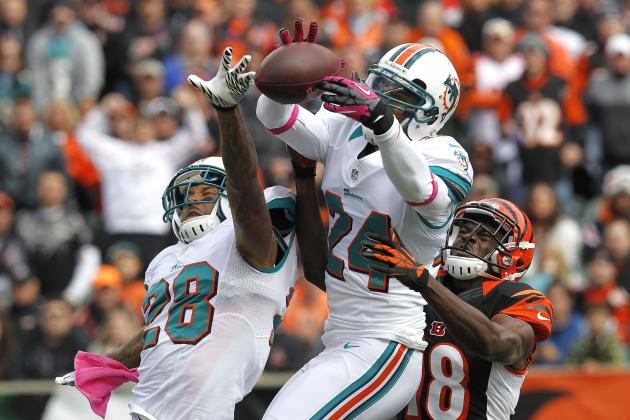 Tyler Barrick/Getty Images

The Chiefs have made headlines by upgrading their secondary since the start of free agency, but they've also made several under-the-radar signings that will improve the team as well.
Dunta Robinson
This deal actually became official even before the signing period started due to Robinson being released by Atlanta.
Robinson is a veteran cornerback who was selected in the first round of the 2004 draft. He missed just one start in his three seasons with the Falcons.
Robinson had 80 tackles in 2012 but just four interceptions in three seasons with Atlanta.
Sean Smith
Despite nabbing Robinson, the Chiefs brought in Smith as well. With Brandon Flowers still the best cornerback on the team, it appears that Smith and Robinson could be battling for the other starting spot while the other would play the nickel position, unless they plan to move one of them to safety.
Clearly, the Chiefs are trying to load up with the best secondary they can in order to compete with the passing offense of Peyton Manning and the Denver Broncos within the division.
Anthony Fasano
This is one of those good under-the-radar signings.
In five years with Miami, Fasano averaged 35.4 receptions and scored 24 touchdowns. He is a very serviceable tight end.
In San Francisco, Smith loved to use his tight ends, Vernon Davis and Delanie Walker, and it's conceivable that the Chiefs could create the same type of pairing with Fasano and Tony Moeaki.
Donnie Avery
Avery experienced a resurrection of sorts last season in Indianapolis with Andrew Luck throwing him the ball, catching 60 passes, 57 more than the season before in Tennessee.
Avery now comes to his third team in as many seasons, but he is a solid replacement for Breaston. He gives the Chiefs a great complement to Bowe and Jonathan Baldwin and is a player that can stretch the field and get behind the opposing secondary.
Mike DeVito
DeVito has been a starter the past three seasons in New York for the Jets, and he was signed to replace Glenn Dorsey, who the team could not come to terms with.
DeVito has 2.5 sacks and six forced fumbles in his career and will be on a line that includes Dontari Poe and Tyson Jackson. The Chiefs probably need more depth at this position and may look to the draft in April to upgrade the position.
Chase Daniel
A star at the University of Missouri, Daniel has spent the past three seasons in New Orleans as the backup to Drew Brees.
Having thrown just nine passes in the NFL, it didn't stop the Chiefs from giving Daniel a reported (Pro Football Talk) $10 million over three years.
For that kind of money, he better beat out Ricky Stanzi or whoever else the Chiefs have on the roster for the backup spot.
Grade: B
The Chiefs have obviously upgraded their secondary with the additions of Robinson and Smith, and Fasano and Avery will both prove to be good-value signings.
They still need more depth on the line and maybe a better player than DeVito, and the grade comes down a touch because of the deal given to Daniel, which is a bit of a head-scratcher.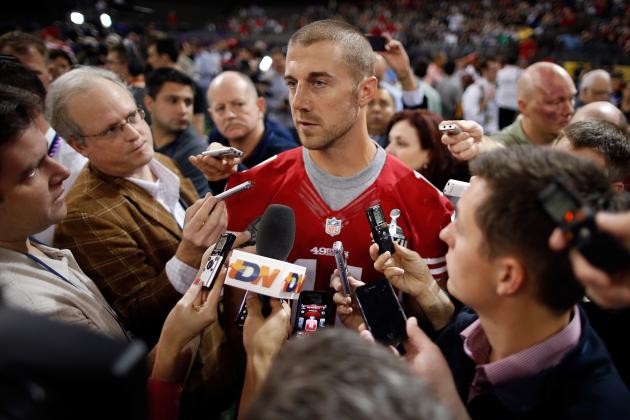 Chris Graythen/Getty Images

The Chiefs have been busy, and Reid is clearly looking to build an immediate contender.
This season and many subsequent seasons will hinge on the play of Smith, who will get the chance that some feel he was robbed of in San Francisco.
The only player the team has lost to free agency is Dorsey, and he severely underperformed after being a first-round selection in 2008. He had just four sacks in five seasons and none in the past two.
Depending on how the team handles the No. 1 pick in the draft, that could bring this grade up even higher than it already is. With the moves this team has made this offseason, it's hard to imagine them being 2-14 again next year.
Overall Grade: B+