New York Giants Free Agency Tracker: Updated Signings, Rumors and Grades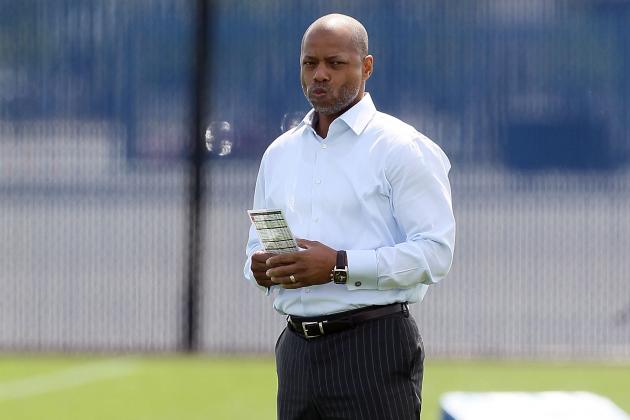 Jim McIsaac/Getty Images

This is a unique offseason for the New York Giants, who appear to be overhauling the defense. Already out are Chris Canty and Michael Boley, with guys like Chase Blackburn, Kenny Phillips, Keith Rivers and Osi Umenyiora possible joining them soon. All four became unrestricted free agents on Monday.
The Giants don't have a lot of money to spend, but they've already added Cullen Jenkins to beef up the defensive line and should have enough free cash to plug some holes.
As the process unfolds, keep checking back here for updates, rumors, reports and reaction to every move the Giants make.
Begin Slideshow

»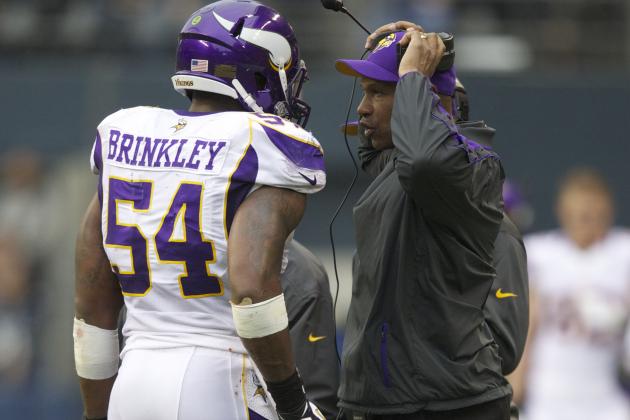 Stephen Brashear/Getty Images

3/19: ESPNNewYork.com's Ohm Youngmisuk reports that the Giants have re-signed backup QB David Carr.
3/17: Jenny Vrentas of the Newark Star-Ledger reports that the Giants will sign TE Brandon Myers.
3/16: Ralph Vacchiano of the New York Daily News reports that the Giants will visit with TE Brandon Meyers.
3/16: Jenny Vrentas of the Newark Star-Ledger reports that the Giants have signed LB Dan Connor to a one-year contract.
3/16: Ralph Vacchiano of the New York Daily News reports that the Giants have signed WR Louis Murphy to a one-year contract.
3/15: CSN Philly's Geoff Mosher reports that the Giants will host LB Dan Connor.
3/15: ESPN's Adam Schefter reports that the Giants are hosting WR Louis Murphy today.
3/14: Paul Schwartz of the New York Post reports that the Giants have re-signed LB Keith Rivers.
3/14: Tara Sullivan of The Record reports that OT David Diehl has restructured his contract to remain with the Giants.
3/14: Jenny Vrentas of the Newark Star-Ledger suggests that the Giants have expressed interest in LB Justin Durant.
3/14: ESPN's Adam Schefter reports that the Giants have expressed some interest in LB Rey Maualuga.
3/14: USA Today's Mike Garafolo reports that the Giants are close to a deal with S Ryan Mundy.
3/13: Ralph Vacchiano of the New York Daily News reports that the Giants are hosting S Ryan Mundy.
3/13: Jenny Vrentas of the Newark Star-Ledger reports that the Giants are bringing in MLB Jasper Brinkley for a visit.
3/13: Jenny Vrentas of the Newark Star-Ledger reports that the Giants have signed K Josh Brown.
3/12: Dan Hellie of NBC4 in Washington, D.C., reports that the Giants are interested in CB DeAngelo Hall, who was released by the Redskins.
3/12: Ralph Vacchiano of the New York Daily News reports that Aaron Ross is expected to return to the Giants this week. He was released by the Jaguars.
3/12: ESPNChicago.com's Michael C. Wright reports that the Bears are on the verge of signing Martellus Bennett away from the Giants. The Bears have confirmed the signing.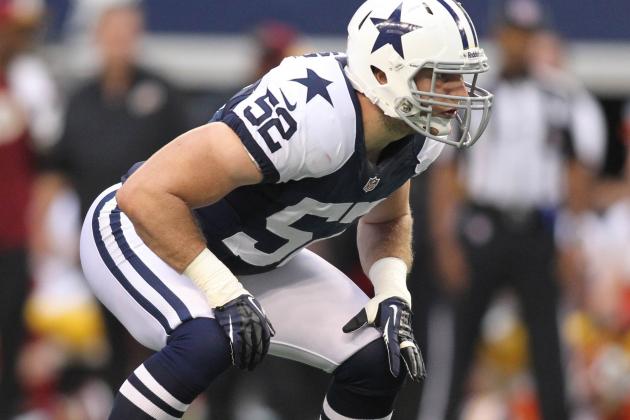 Tim Heitman-USA TODAY Sports

3/19: Re-signed QB David Carr
3/17: Signed TE Brandon Myers
3/16: Signed LB Dan Connor (one-year contract)
3/16: Signed WR Louis Murphy (one-year contract)
3/14: Re-signed LB Keith Rivers (one-year contract)
3/13: Signed K Josh Brown
3/12: Signed CB Aaron Ross
3/12: Re-signed RB Ryan Torain
Before the start of free agency: Signed DT Cullen Jenkins (three-year, $8 million contract with $3 million guaranteed)
Before the start of free agency: Re-signed OT Will Beatty (five-year, $37.5 million contract with $19 million guaranteed)
Before the start of free agency: Re-signed TE Bear Pascoe (one-year, $715,000 contract)
Before the start of free agency: Re-signed DT Shaun Rogers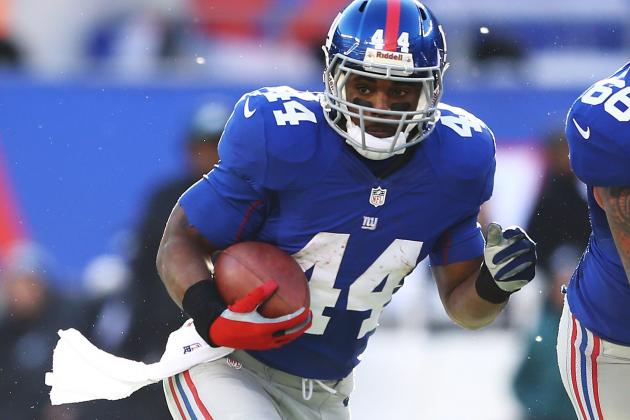 Al Bello/Getty Images

3/14: S Kenny Phillips signed with the Eagles
3/12: TE Martellus Bennett signed with the Bears
Before the start of free agency: Released DT Chris Canty
Before the start of free agency: Released LB Michael Boley
Before the start of free agency: Released RB Ahmad Bradshaw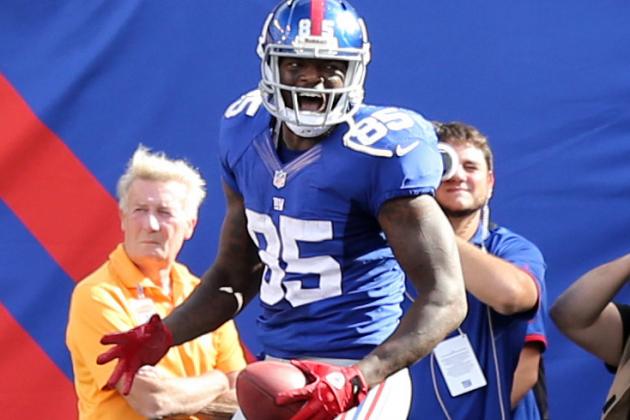 Anthony Gruppuso-USA TODAY Sports

The New York Giants have lost a fourth starter from the 2012 season, but this time it wasn't a decision that they made. Ahmad Bradshaw, Chris Canty and Michael Boley were released, but Martellus Bennett has decided to join the Chicago Bears.
That leaves the G-Men with two options at tight end: 2012 fourth-round pick Adrien Robinson and the reliable but limited Bear Pascoe.
They couldn't afford to keep Bennett around, apparently, after the five-year veteran had a career year in his first season with the Giants. He's proven to be a very stout all-around tight end, and he had more touchdowns in 2012 than he had during his first four years in the league combined.
Robinson is an exceptional athlete, but he might not be ready to step in and contribute in the same way Bennett did. Pascoe isn't the same type of player and wouldn't be as capable when it comes to making plays.
The Giants could now turn to the free-agent market, but they aren't likely to find an affordable replacement there. Don't be surprised if they grab another tight end in the draft and hold an open competition this summer.
It's another sign that the Giants could be forced to go through a mini rebuilt in 2013.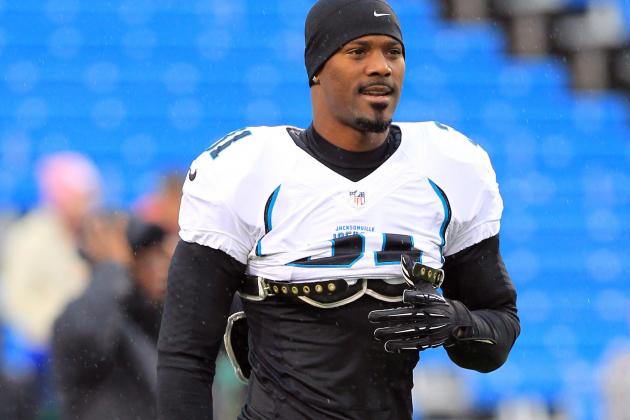 Kevin Hoffman-USA TODAY Sports

The decision to bring Aaron Ross back indicates just how desperate the Giants are for help at corner. This is, after all, a guy who was cast aside by this very Giants team a year ago and was cast aside yet again this offseason by the Jacksonville Jaguars, who aren't exactly stocked with talent.
The 30-year-old wasn't quite terrible in Jacksonville in 2012, but he was still beat a lot. The former first-round pick just isn't a starting-caliber player anymore, which is why the Jags cut him loose only one year into a three-year deal.
Beggars can't be choosers, though, which is why Ross and Corey Webster are both on this New York roster, while the team hopes and prays that Jayron Hosley can take a big step forward and Terrell Thomas can stay healthy for more than a minute.
Grade: C-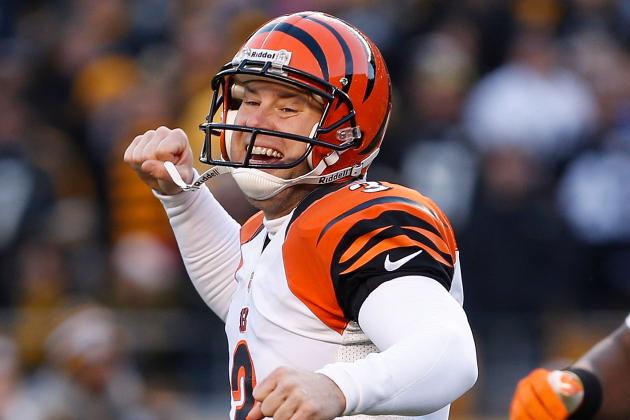 Gregory Shamus/Getty Images

The fact that the Giants have signed veteran kicker Josh Brown says more about the team's confidence in Lawrence Tynes than anything else.
Tynes, who is an unrestricted free agent and will turn 35 this offseason, missed two easy field goals late in 2012 and has made only two of his six attempts from 50-plus yards since the start of 2011. He's made some clutch kicks over the years, but it appears Big Blue is prepared to move on.
Brown, who is only a year younger than Tynes, might not be locked in, either, but he made 11 out of 12 attempts during a four-game stint with the Bengals last season, with the only miss coming from 56 yards out.
He'll likely have to hold off David Buehler, who had a decent 2010 season with the Cowboys and was signed by the Giants last month.
Grade: B
The Star-Ledger-USA TODAY Sports

The New York Giants are giving Keith Rivers another chance to become a key contributor on defense with a one-year contract for the second year in a row, and I think it's an ideal move for a team strapped for cap space and hoping to get lucky.
The former No. 9 overall pick has had trouble staying healthy throughout his NFL career, but he's still only 26, surely comes cheap, and the G-Men haven't got a lot to lose. Chase Blackburn is a free agent and Michael Boley is gone and there aren't a lot of options beyond that.
Rivers has the ability to win a starting job. He's been used primarily on the weak side but he's the type of player who could work at any linebacker spot and might even be an option to replace Blackburn in the middle.
When Rivers was fully healthy for the Giants' Week 1 matchup with the Dallas Cowboys in 2012, he was one of the best players on the field for either team. At that point, New York's decision to bring him in after a failed run with the Cincinnati Bengals was looking like a stroke of genius.
Unfortunately, he'd miss five of the next nine games due to hamstring and calf injuries and he was never the same until the last couple weeks of the year.
Rivers was only making $1.2 million in 2012 so don't expect his salary to be much higher this time around. He'll likely compete with Mark Herzlich, Spencer Paysinger and whomever else the Giants bring in via free agency or the draft. And if it doesn't work out, he'll likely be dropped for next to nothing.
For the Giants, it's a worthwhile gamble.
Grade: B-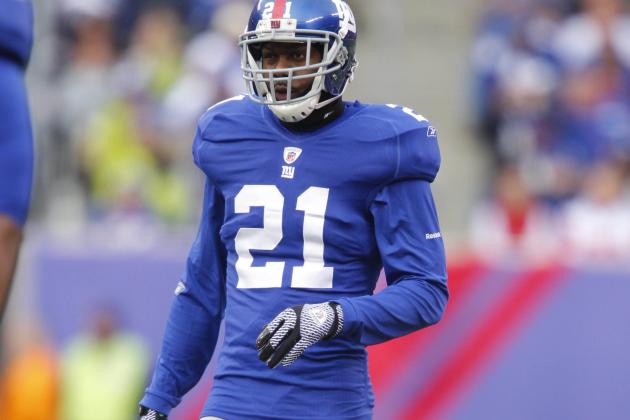 Jim O'Connor-USA TODAY Sports

The New York Giants will have at least five new starters in 2013 as a the cap-strapped organization continues to revamp itself on both sides of the ball.
This time, it appears the G-Men made little to no effort to re-sign former first-round pick Kenny Phillips, who has jumped ship within the NFC East to the Philadelphia Eagles.
That's gotta hurt, right? But realistically, the Giants had little reason to use some of their limited salary cap space on Phillips, who has missed large chunks of two of the last four seasons due to knee problems and who was replaced admirably by Stevie Brown in 2012.
Brown may not be the all-around player Phillips is, but he's already a proven play-maker. The 25-year-old restricted free agent received a second-round tender from the team earlier this month after recording eight interceptions and forcing 10 turnovers despite starting only 11 games in 2012.
The Giants aren't deep in a lot of spots, but with Brown, Antrel Rolle and Will Hill on board, they're still in decent shape at safety. Now, they have a little more money to spend elsewhere.
Losing Phillips hurts, especially if he's able to return to form and stay healthy in Philly, but the Giants have to be careful with their money right now. The fact that he only signed a one-year deal with the Eagles proves that the rest of the league agreed that Phillips was a risky investment.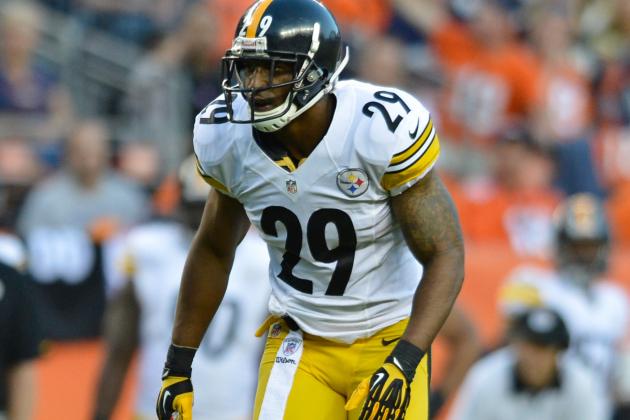 Ron Chenoy-USA TODAY Sports

On the same day that the New York Giants saw veteran safety Kenny Phillips walk to a division rival, they added some insurance by signing another veteran safety away from the Pittsburgh Steelers.
And while Ryan Mundy doesn't have the résumé Phillips brings from New York to Philadelphia, at least Mundy has never missed a game in his four-year NFL career.
The 28-year-old started three games in Pittsburgh last season, recording a career-high 39 tackles in the process. He isn't particularly reliable in coverage and isn't a superb tackler, but he's proven that he can step in and hold it together when injuries strike.
At the very least, Mundy will compete with Will Hill for a chance to work as the third safety in New York. Assuming he's coming to town on a cheap, one-year deal, it's hard to complain about this move.
Grade: B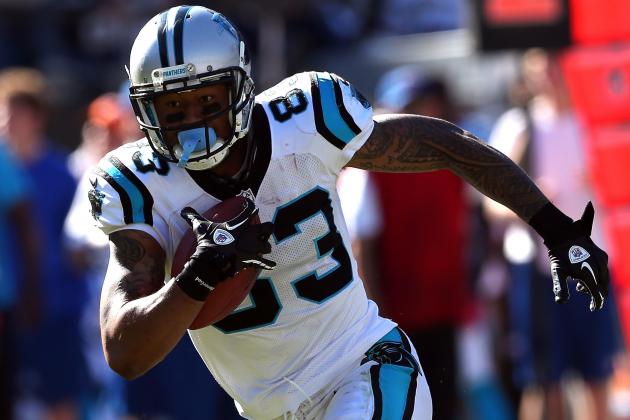 Streeter Lecka/Getty Images

The New York Giants have added some (presumably) cheap depth and experience at wide receiver with the addition of Louis Murphy, who started 24 games over four years with the Oakland Raiders and Carolina Panthers.
The 25-year-old, who was a fourth-round pick in 2009, was a solid complementary weapon in Oakland in 2009 and 2010, but a trade to the Panthers hurt. He wasn't able to get onto the field as often in Carolina and thus his numbers took a hit.
Now, with Domenik Hixon and Ramses Barden probably moving on, the Giants get a quality No. 4 wideout with 115 career catches to his name. He can line up in the slot if need be, as well as out wide.
There's no doubt that the Giants' receiving corps will be all about Hakeem Nicks, Victor Cruz and Rueben Randle in 2013, but they've at least added some reliable insurance that isn't named Jernigan.
Grade: B-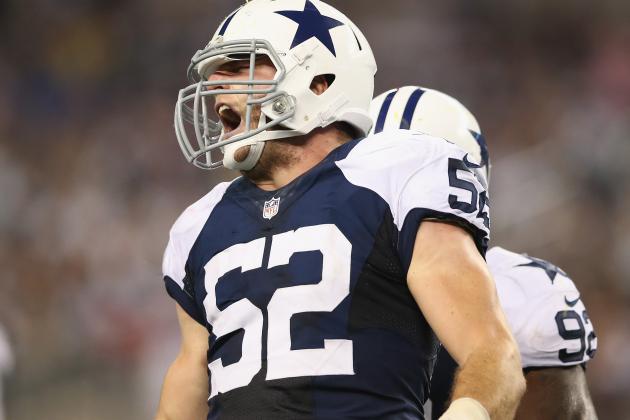 Ronald Martinez/Getty Images

If Chase Blackburn doesn't return and they can't find a start-ready middle linebacker in the draft, at least the New York Giants can rest easy knowing that Mark Herzlich isn't the only one on the roster. That's because the G-Men locked up veteran linebacker Dan Connor on Saturday.
Connor, 27, started eight games with the Dallas Cowboys last season and started 19 games as a 4-3 middle linebacker with the Carolina Panthers in 2010 and 2011. He returns to that role now and is likely the early favorite to start.
He's two years younger than Blackburn and is a more reliable tackler, which is something Perry Fewell will appreciate after his front seven had some ugly performances in 2012. By no means is Connor a star, but he seemed to be out of place in Dallas. This move could be good for him.
The Giants defense surrendered 4.6 yards per carry last year, and Connor is a particularly strong run defender. He's a better option than Blackburn, so this is a solid move for New York.
Grade: B+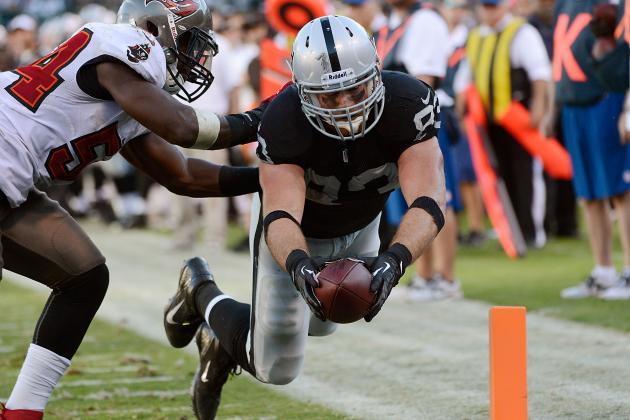 Thearon W. Henderson/Getty Images

The New York Giants added another piece to a sneaky-good collection of offseason acquisitions by signing one of the league's most productive tight ends to replace Martellus Bennett over the weekend. Brandon Myers immediately becomes the team's starting tight end, giving Eli Manning his fourth tight end in as many years.
And while Kevin Boss, Jake Ballard and Martellus Bennett were solid, Myers could be the best pass-catching tight end Manning's had since the Jeremy Shockey days. He's a terrible pass- and run-blocker, which means the Giants will likely be using Bear Pascoe and maybe even Adrien Robinson more as well, but Myers had a ridiculous 76 receptions and 806 yards in Oakland last season, ranking in the top six among tight ends in both categories.
He caught 78.2 percent of the passes thrown his way, according to Pro Football Focus, which was the highest percentage in the league among tight ends who were targeted at least 100 times.
It's a one-year deal that is probably cheap and makes a dangerous offense even more lethal. Myers makes this team better, especially if the Giants can find a way to utilize him well while also giving Pascoe reps as a pass protector and run blocker.
If Robinson emerges or it turns out Myers' 2012 season was a fluke, they move on again next offseason. But he's only 27 years old so this is a move that could help the G-Men for years to come.
Grade: B+