Predicting the San Francisco 49ers Free Agent Signings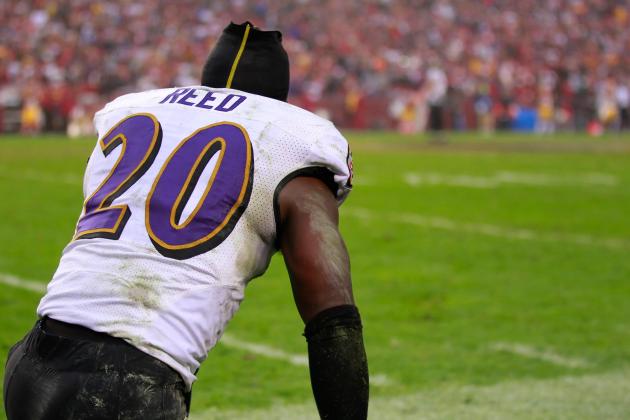 Geoff Burke-USA TODAY Sports

Across the NFL landscape, organizations are self-evaluating with the free-agency period on the horizon.
The Baltimore Ravens made a splash by re-signing reigning Super Bowl MVP Joe Flacco to a six-year, $120 million contract, which is the richest in league history. Organizations are also placing the franchise tag on their players, with Ryan Clady and Jairus Byrd receiving one-year tenders from their respective teams.
The San Francisco 49ers are not hard-pressed to reach that deep into their pockets this offseason, but they do have players they'd like to retain. They will contemplate several re-signings, as well as possible bargain free agents.
San Francisco is a build-through-the-draft type of team, as they typically refrain from spending large sums of money on outside free agents. The 49ers would much rather build the foundation of their team through the draft while supplementing the roster with under-the-radar FAs.
Trent Baalke and Jim Harbaugh will certainly explore outside opportunities—especially with all of their draft ammunition—but for the most part, they will look to re-sign their own and groom rookies.
One thing to keep in mind is that this talent-laden roster is nearly complete. San Francisco will not be major player in free agency, but expect their transaction wire to be active, nevertheless.
In the following article, I predict the San Francisco 49ers' 2013 signings in-house and in free agency.
Begin Slideshow

»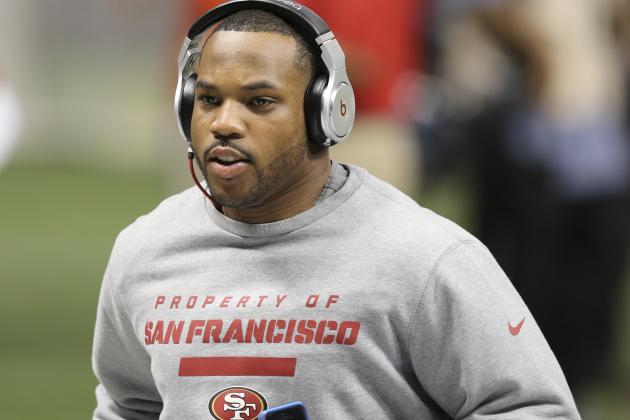 Chuck Cook-USA TODAY Sports

Of San Francisco's underrated free agents, linebacker Larry Grant may attract a fair amount of interest.
As a UFA in 2013, Grant may test the market with the hopes of receiving a more prominent role on another team. The 28-year-old veteran has league experience and has played well in relief of the starters.
In 2011, Grant started three games at inside linebacker in place of an injured Patrick Willis, registering a career-high 39 tackles that season.
There is enough film on Grant for a team to be willing to take a chance. Not to mention, with their resurgence, 31 other NFL teams will be looking to poach San Francisco's players, whether they are first-stringers or not.
Expect Grant to test the market like Ted Ginn Jr. a year ago, but don't be surprised to see similar results. With this draft class being especially heavy on defense, it could decrease Grant's market value.
There is a chance the 49ers linebacker returns on a one-year, $1.25 million deal.
Moreover, Grant will realize there is nothing wrong with earning a seven-figure salary as a backup on a powerhouse. With the 49ers primed for a Super Bowl in the near future, he may want to be a part of that.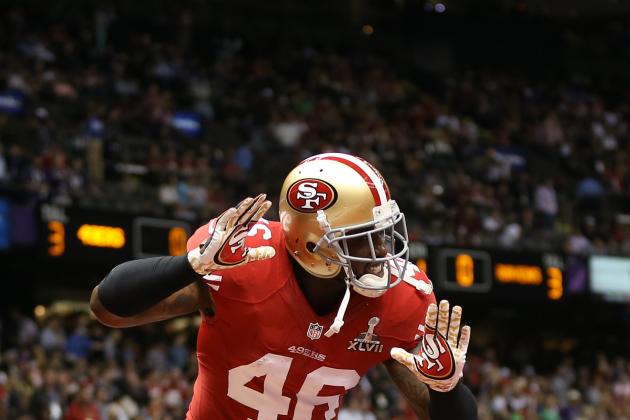 Mark J. Rebilas-USA TODAY Sports

March 4, 2013 is the officially deadline for the franchise tag. NFL teams have until 4 p.m. ET on Monday to tender a desired player before the option dissolves.
According to Matt Barrows of the Sacramento Bee, the 49ers will not use the franchise tag on Dashon Goldson. With San Francisco's All-Pro safety set to hit the open market, the team will have to turn their attention to other UFAs.
No. 2 tight end Delanie Walker is a free agent as well, and is expected to attract a fair amount of attention. Opposite Vernon Davis, the 28-year-old Walker has been a featured role player in the offense, playing 571 of 1,005 offensive plays (56.8 percent).
He also participated in nearly 29 percent of special teams plays.
Since 2006, Walker has been an efficient contributor and the team may want at least one more year from him. However, if he is going to have legitimate suitors willing to make him the starter, Walker might not want to come back to San Francisco.
If this is the case, the 49ers can apply him with a one-year, $5,194,000 tender to make sure he sticks around for 2013.
The Niners will ensure he stays for another season, while they draft and groom his eventual successor. And if this protégé develops quicker than expected, San Francisco maintains the right to trade Walker's contract during the season.
Chris Graythen/Getty Images

This was one of the team's best signings in the 2012 free agency because it provided a security blanket for this offensive line.
Leonard Davis is a former All-Pro offensive lineman with experience playing both guard and tackle.
He was not called upon often in 2012, but the 49ers felt at ease knowing he was the primary backup. Operating as the sixth man, Davis worked closely with the starters, able to fill in at four of five spots on the line.
He is a viable backup with an accomplished background and an all-encompassing skill set. And with his size and versatility, Davis provides the 49ers with a lot of bang for their buck.
The 49ers should re-sign him to a one-year, $950,000 deal in 2013. Before the season began, he inked an identical deal, which involved a base salary of $925k, with another $25,000 as a signing bonus.
As a stable backup, his cap figure was minimal.
Although Davis will be 35 years old when the season begins in September, he could fulfill a role as the primary backup once again.
Leonard Davis has played 171 games and has already received his big NFL payday. In 2007, he signed a seven-year, $49.6 million contract with the Cowboys, and thus will not be looking for any sort of pay increase.
In a fairly low-key manner, the 49ers should bring Davis back for one more season.
Derick Hingle-USA TODAY Sports

Michael Crabtree is coming off a sensational year in which he saw career highs across the board.
The 49ers should offer their No. 1 wide out a five-year, $47 million extension, akin to the deal DeSean Jackson agreed to in 2012. This would lock him up until the '18 season, giving the team's new QB continuity at receiver.
San Francisco is going to have to redo Colin Kaepernick's deal in a year, which could force them to extend the fifth-year pass-catcher soon.
It has become indisputably clear these two have a special chemistry, which makes this a priority for the 49ers. It will be essential to extend Crabtree, which may ultimately be why San Francisco is saying goodbye to Dashon Goldson.
Trent Baalke understands Goldson is more of a product of the defense, while Kaepernick and Crabtree can be the foundation of their offense going forward.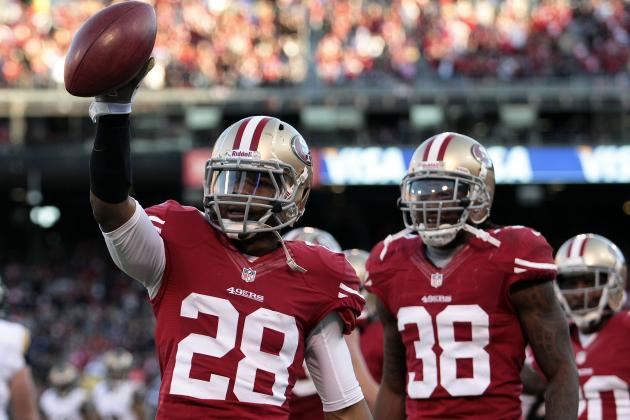 Kelley L Cox-USA TODAY Sports

It's true that not all of San Francisco's free agents are big names but that does not mean they don't deserve to be re-signed.
One of the more intriguing backups in 2012 was new addition Darcel McBath – a fourth-year defensive back. As a 2009 second-round pick, McBath played his first two seasons for secondary coach Ed Donatell in Denver.
A broken forearm eventually caused him to be waived by the Broncos, but that did not deter Donatell from endorsing McBath's presence in the Bay Area. Before the start of the 2012 season, McBath signed a one-year deal with the 49ers.
And even though he only played 35 defensive snaps all season, McBath was the team's leading special teams contributor, competing in nearly 69 percent of the snaps.
With Dashon Goldson on his way out, the 49ers could use depth, continuity and competition at the safety position.
San Francisco is in a position to offer McBath a three-year, $3.5 million deal, likened to a special teamer or backup contract. The Niners could allow him an opportunity to compete for the safety position and potentially earn a bigger contract.
And worst case scenario, he's regulated to special teams and sub packages this season.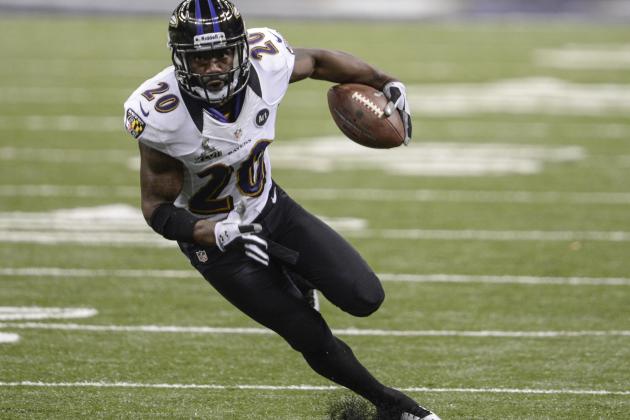 Jack Gruber-USA TODAY Sports

As we look outside San Francisco's own signings, there is a plentiful market full of opportunities.
Whether it is via free agency or the draft, the 49ers have needs to fill, which includes starters at key positions. If the 49ers do not retain Dashon Goldson, they will have a glaring hole at the free safety position.
And even though it is a deep draft class, the lack of pro experience is a gamble considering the 49ers expect to compete for a Super Bowl this year. A rookie safety in the postseason would be a significant risk that could be avoided.
One of the more interesting options that could be explored is UFA safety Ed Reed.
Reed is a future first-ballot Hall of Fame player that has two or three years left in him. After claiming his first Lombardi Trophy, Reed indicated he would return to the NFL in 2013 but left the destination open.
There is no guarantee he will return to Baltimore, and could explore the market this year.
The Ravens are preparing for a new era of football, making this year a transitional one for the reigning Super Bowl champions. With his remaining window of time, Reed may want to join a favorite like Denver, New England or San Francisco.
All of these teams could use help on the back end.
But instead of joining a once-heated rival like Tom Brady or Peyton Manning, it would be much more appropriate to see him play in red and gold. He would go from one Harbaugh to the next, seamlessly transitioning from one contender to another.
He would also have an opportunity to play behind Patrick Willis and NaVorro Bowman after being Ray Lewis' first lieutenant his entire career.
Reed could sign a one-year, $3.5 million contract to roam San Francisco's secondary in 2013. With the pass rush the 49ers are able to generate, the veteran Reed could assume a less-physical role, sitting back and creating turnovers 25 yards away from the line of scrimmage.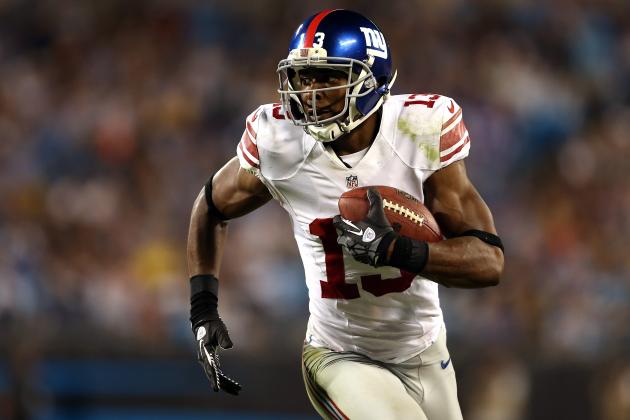 Streeter Lecka/Getty Images

Former New York Giants wide receiver Ramses Barden will present an opportunity for the 49ers in free agency.
This is a low-risk, high-reward player that should fall through the cracks when the free agent period gets underway. At 6'6", Barden has great height and long arms, and could provide a lengthy playmaker for any team willing to gamble on him.
With four years under his belt, Barden has no proven body of work that would stipulate a substantial contract. He is looking for an opportunity to contribute to a winner and prove he is worthy of a big deal.
Since 2009, Barden struggled to crack the lineup in New York, but that is not to say he doesn't bring anything to the table. The Giants have consistently brought in dynamic receivers, and over the years, Hakeem Nicks, Mario Manningham and Victor Cruz ultimately overshadowed him.
San Francisco can delve into this possibility, hoping Barden eventually flourishes.
With Colin Kaepernick and a vacancy at the Z receiver, Ramses Barden could establish a prominent role in this offense. The 49ers should ink Barden to a two-year, $3.25 million contract and give him the opportunity he has long desired.
If he seizes it, it is a win-win for both parties. And if he fails to live up to expectations, San Francisco can easily dismiss him without a significant financial impact.