MLB 2K13: Release Date, New Features and Preview
image from MLB 2K13 Official Trailer

The announcement that MLB 2K13 would actually be released came rather late (Jan. 9 on Facebook), and thus far we haven't seen a lot on the game.
The announcement of the game's release was accompanied by the news that the annual $1 million Perfect Game Challenge would return as well.
As the release date approaches, there are quite a few questions as to what the improvements and new features will be. Here is the official trailer that released on Feb. 22.
YouTube channel: 2K Sports
Here's what we do know at this point, and few of the things we hope to see when the game releases.
Release Date: March 5
Platforms: PS3 and Xbox 360
Publisher: 2K Sports
Game Modes
MLB Today and MLB Today Season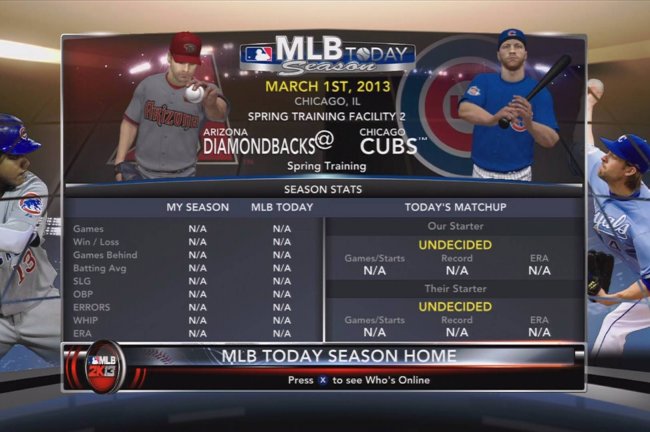 The MLB Today mode had been a part of the MLB 2K franchise for a few years, but the MLB Today Season mode made its debut in MLB 2K12.
Though conceptually it was a brilliant idea, it was marred by early functionality issues (Pasta Padre). That damaged some of the appreciation for a really good idea.
For those that aren't aware of the modes' design, it basically builds off the MLB Today functionality that allows you to play any game from the current day of the real life MLB season.
This mode lets you go through the season with your favorite team, one day at a time, with the same rosters, injuries, stats, etc. Essentially, you get an opportunity to re-create or change history on the fly.
The mode returns, but if it doesn't function more efficiently this year, it may again fail to garner the respect it could deserve.
My Player
YouTube channel: 2K Sports
Other sports gaming franchises have adopted the single-player controlled game modes, but 2K Sports' My Player in the NBA 2K series is perhaps the best example of the concept.
MLB 2K's version has had some of its qualities, but it in the past it could stand to inject a little more personality into the mode.
This will be the main thing I'm looking for in this year's version. Adding some back stories and off-the-field scenarios would be ideal additions.
Here is the trailer for My Player that was released on Feb. 27.
Franchise Mode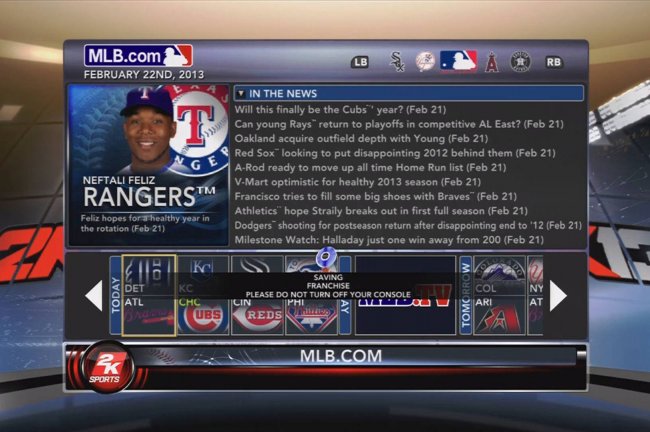 Will the old reliable mode get an update, or some additional depth?
All 2K Sports games generally offer an immersive experience in their franchise modes. Much of this is augmented by excellent overlay presentation and audio commentary, which I fully expect to remain present in MLB 2K13.
Where the mode could stand to improve is in overall options. Deeper scouting tools, the ability to relocate a franchise, change team names, uniforms, logos , etc.
It would all stand to increase the feeling of team ownership that franchise mode is supposed to be all about.
How do you feel about what you've seen of MLB 2K13?
Postseason
Going through a complete baseball season is a pretty tough task—even for a vidiot like myself. If you just want to jump right into the postseason, MLB 2K13 will allow you to do that in their postseason mode.
This is good for people that don't have time to play through a season, or for gamers that want to go head-to-head with another local gamer in a series.
Home Run Derby
As mini-games and alternate game modes go in sports video games, the Home Run Derby is perhaps the most fun.
The very basic concept returns in MLB 2K13, and the rules are the same as the competition you watch near the All-Star game in real life.
This mode always offers a solid diversion from the simulation game,
What About the Graphics, Animations and Any Other Improvements?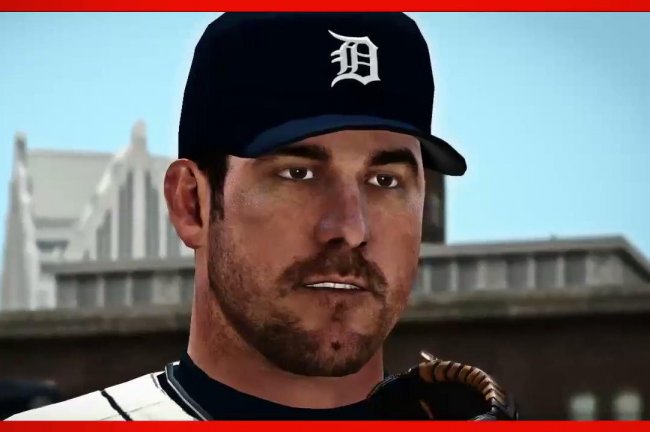 Visually, it is pretty apparent from the footage that has been released, the player models and animations are largely the same. There may be a few improvements to a few of the facial renders, but nothing game-changing.
That said, the gameplay and overall functionality of all the advertised modes and features is where MLB 2K gamers will likely have to see improvements.
I'll have a full review of the game on Tuesday, March 5 when it releases.
Follow Brian Mazique and Franchiseplay on YouTube and Twitter for reactions, analysis and news from the world of sports and sports video games
This article is
What is the duplicate article?
Why is this article offensive?
Where is this article plagiarized from?
Why is this article poorly edited?