Although the top 10 spots feature all the same teams as last week's rankings, there has been a significant shake-up amongst these teams.
The Patriots jumped all the way up from number eight to number three following their blowout victory over the Colts. The 49ers passed by the Packers and Broncos because of their extremely impressive performance Monday night against the Bears.
After the Texans and Falcons, spots three to seven are all highly subjective judgment calls between the two and three loss teams. Week 11 was heavily weighted for the teams falling between three and seven.
The team with the biggest rise in the rankings this week is the Redskins, who jumped up from number 25 to number 19. The team with the biggest fall in this week's rankings is the Bears, who fell from number three to number nine.
The playoff picture looks about the same in the AFC going into Week 12 as it did going into Week 11. In the NFC, the situation remains messy with five teams in the wild-card hunt with records of either 5-5 or 6-4.
1. Houston Texans (9-1)
If not for Andre Johnson, the Texans would probably be 8-2 right now. Johnson caught 14 passes for 273 yards, both of which are career highs. In overtime, Johnson turned a Matt Schaub screen pass into a 48-yard game-winning touchdown catch as the Texans prevailed over the Jaguars 43-37 in overtime.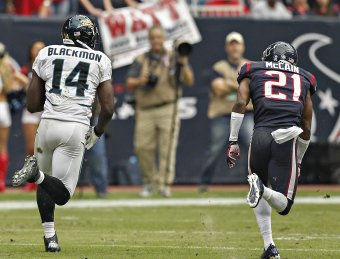 Bob Levey/Getty Images
Matt Schaub had a record-breaking performance of his own. Schaub finished the game with a career-high five touchdown passes and a franchise-record 43 passes completed. Even more impressively, Schaub's 527 yards through the air rank him second all-time in NFL single-game history behind only Warren Moon.
With two record-breaking performances like that, one wouldn't expect the Texans to need overtime to beat the worst team in the NFL. The main issue for Houston was that its vaunted defense couldn't find a way to slow down Chad Henne, who came into the game as the backup quarterback of the worst offense in the NFL in terms of total yards. Henne threw for 354 yards on 10.7 yards per attempt and four touchdowns.
The Texans also couldn't could they find a way to slow down Justin Blackmon, who led the Jaguars with seven receptions for 236 yards and a touchdown. The Texans also uncharacteristically gave up two huge passing plays—one to Blackmon for 81 yards and another to Cecil Shorts for 67 yards.
Coming off of the Texans' huge win in Chicago, the Texans-Jaguars mismatch was a classic trap game, and the Texans were lucky to come back from two touchdowns in the fourth quarter and prevail in overtime.
2. Atlanta Falcons (9-1)
Like the Texans, the Falcons underperformed against a far inferior opponent, needing a fourth quarter comeback victory. As has become far too commonplace for the Falcons, they were outrushed, in this case by the Cardinals for 79 yards.
What was uncharacteristic were Matt Ryan's five interceptions. Prior to the game, Ryan had only thrown more than one interception on one occasion this season. The Falcons, who have won games this season primarily through winning the turnover battle, will not be able to perform so poorly in this department against better opponents.
3. New England Patriots (7-3)
The first matchup between Tom Brady and Andrew Luck didn't exactly resemble the classic Brady-Manning battles of old. I guess it would have been foolish to expect it to.
For all of their deficiencies, the Patriots' secondary made Andrew Luck look like a rookie, in large part to newcomer Aqib Talib, who returned a Luck interception 59 yards for a touchdown. Talib's pick-six came at a key turning point in the game during the second quarter when the Colts were still alive. After that it was all Patriots.
It remains to be seen whether or not Rob Gronkowski will be able to return this season after breaking his forearm against the Colts, but it seems unlikely that he will be able to return until possibly the last week or two of the playoffs. Since the Pats have such a wealth of talent at receiver and tight end, I think they'll be able to sustain the loss to their star tight end better than one might expect.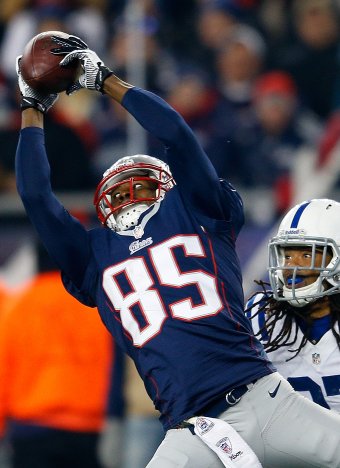 Jim Rogash/Getty Images
4. San Francisco 49ers (7-2-1)
Before everyone gets too wrapped up in the notion that there's a quarterback controversy in San Francisco, people need to remember that Alex Smith is currently third in the NFL in quarterback rating.
There should be no quarterback controversy in San Francisco. That's only my opinion though, and apparently Jim Harbaugh looks at it differently. According to Harbaugh, "We got two quarterbacks that have a hot hand and we'll make the decision when we have to make it." Talk about opening up a can of worms.
The 49ers had an incredible defensive performance Monday night. Aldon Smith broke two records. His 28 sacks through 26 career games are more than any other player has ever had at that point in their career, and his 5.5 sacks are a Monday Night Football record for a single game.
At one point late in the second quarter, the 49ers were holding the Bears to an incredibly low 0.8 yards per play. Due to domination by the 49ers front seven at the line of scrimmage, neither Jason Campbell nor Matt Forte had a chance.
5. Green Bay Packers (7-3)
The Packers have won five in a row despite not playing as well as they're capable of on a consistent basis yet this season. That should be a scary thought to the rest of the NFC.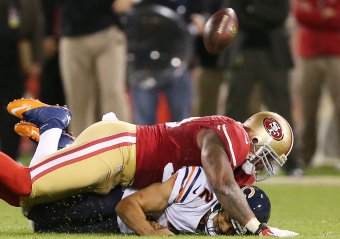 Ezra Shaw/Getty Images
6. Denver Broncos (7-3)
There's a legitimate case to be made for Von Miller winning Defensive Player of the Year. On Sunday, Miller had another monster game, with three sacks, two forced fumbles, and two tackles for a loss. He's currently second in the league behind only Aldon Smith with 13 sacks and first in the league with 23 tackles for a loss on the season. In large part due to Miller's pressure, Phillip Rivers never looked comfortable in the Chargers 23-30 loss to the Broncos.
7. Baltimore Ravens (8-2)
The Ravens don't exactly deserve a ton of credit for their 13-10 win in Pittsburgh. They won because Ben Roethlisberger didn't play, and even without Big Ben they were still outgained 311-200 by the injury-plagued Steelers. Regardless, it was a huge win for the Ravens due to the nature of the rivalry and in terms of the division standings. It's going to be awfully tough for the Steelers to make up the two-game differential down the stretch, even with a slightly easier remaining schedule.
Ed Reed's one-game suspension is absolutely ridiculous in my opinion. For one thing, it's ridiculous for Roger Goodell to cite an instance dating back to 2010 and call a player a third-time offender. That's an awfully long time ago in NFL terms.
Should Ed Reed Have Been Suspended?
The main reason there was the slightest bit of helmet-to-helmet contact is because Emmanuel Sanders ducked after he initially caught the ball. Reed didn't even lead with his helmet, he led with his shoulder pad and there may have been some slight incidental helmet-to-helmet contact, mostly as a result of Sanders' ducking.
Sanders had the ball in his hands at the time of the contact, and the call on the field was "unnecessary roughness" on Ed Reed. In what way was Reed's contact unnecessary when Sanders had the ball and was in the process of completing a reception? It's not as if Sanders dropped the ball two seconds before and Reed had adequate time to pull up. Sanders got his hands on the football and Reed did what any safety in football is taught to do, he attempted to jar the ball out.
Ed Reed is not a head-hunter, and protecting "defenseless receivers" has gotten completely out of hand. The only difference between what is now being called a clean hit and an illegal hit by the officials is whether or not the receiver ducks at the last instant. NFL player safety is in no way being enhanced through the unfair suspension of Ed Reed, and the NFL is no longer being fair to safeties in their interpretations of the rules and subsequent fines and suspensions.
8. Pittsburgh Steelers (6-4)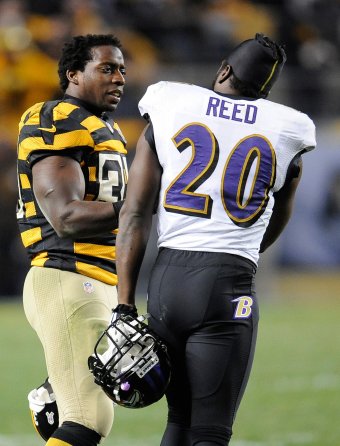 Joe Sargent/Getty Images
The Steelers showed why they are the No. 1 ranked defense in the NFL Sunday night. The Ravens were held to an anemic 200 yards of offense, but it still wasn't enough for the Steelers to pull out the much needed victory.
Following Byron Leftwich's less than stellar performance (a lot of which may have had to do with his rib injury), Charlie Batch is expected to start Sunday at Cleveland. With Roethlisberger and Leftwich out, the Steelers will likely do most of their damage offensively on the ground against the Browns.
Since, in my opinion, the Steelers would have definitely won had Roethlisberger played Sunday night, I'm still ranking them highly for now. They really need him back when they visit Baltimore in Week 13 though.
Plaxico Burress is expected to take a physical with his former team Tuesday, as the Steelers look to bolster their depleted receiving core. Antonio Brown has missed the past two weeks with a sprained ankle, and Jerricho Cotchery was also injured and forced to leave the game late in Sunday's loss to the Ravens.
9. Chicago Bears (7-3)
The Bears' offensive linemen should be ashamed of themselves. The way they seemingly gave up to the 49ers' relentless pressure was inexcusable. They didn't give Jason Campbell or Matt Forte any chance to succeed Monday night.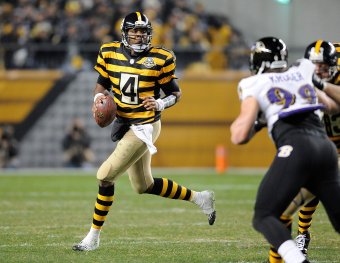 Joe Sargent/Getty Images
It takes a pretty good quarterback to play in front of that offensive line, and despite what his stats say, I appreciate Jay Cutler more now following the 49ers' spanking than I did before. I guess I shouldn't be surprised at the immense difference he makes.
Over the last two seasons, the Bears are 14-5 with Cutler under center, and just 1-6 without him. The Bears better hope that Cutler can return Sunday against the Vikings, or else they're going to continue to struggle offensively going forward.
Defensively, the Bears weren't exactly themselves Monday night either, allowing rookie quarterback Colin Kaepernick to throw for 243 yards and two touchdowns on only 23 attempts. They also uncharacteristically failed to force a turnover.
10. New York Giants (6-4)
The Giants' upcoming home game against the Packers Sunday night will be one of the key matchups in Week 12. The Packers will undoubtedly have plenty of motivation heading into this one as it marks their first rematch against the Giants dating back to their upset loss in the 2011 divisional round of the NFC playoffs.
In terms of momentum heading in, the Packers, who have now won five in a row, definitely hold the advantage over the Giants, who are riding a two-game skid. Although I expect Eli Manning to play better than he has in recent games coming off a week of rest, I still like the Packers in this one.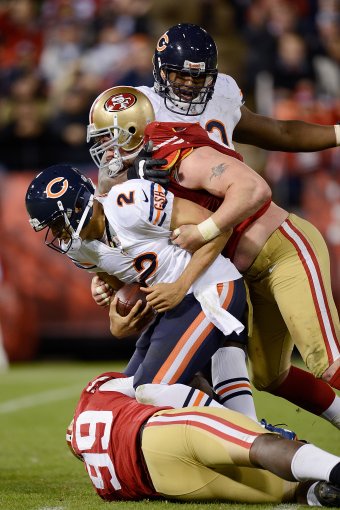 Thearon W. Henderson/Getty Images
11. Seattle Seahawks (6-4)
As long as the Seahawks can take care of business during the stretch run against the Dolphins, Cardinals, Bills and Rams, I think they'll sneak into the playoffs. Considering they've already lost this season to both the Cardinals and Rams, it may seem like a stretch to call those "taking care of business" games. The difference this time around, however, is that the Seahawks will meet those teams at home, where they are 5-0 this season.
12. New Orleans Saints (5-5)
It's now definitely fair to say that the Saints are on a roll, but it's still going to be tough for them to make the playoffs. An absolute minimum of 10 wins will be required in the NFC this year, meaning the Saints would have to lose only one game the rest of the way to have a shot. Personally, I think that's a lot to put on a team with upcoming games at home against the 49ers, and then on the road against the Falcons and Giants.
13. Tampa Bay Buccaneers (6-4)
There's a lot to like about the way the Bucs have played since winning five of their last six. I just don't see them getting a wild card berth with two games remaining against the Falcons, and one each against the Broncos and Saints.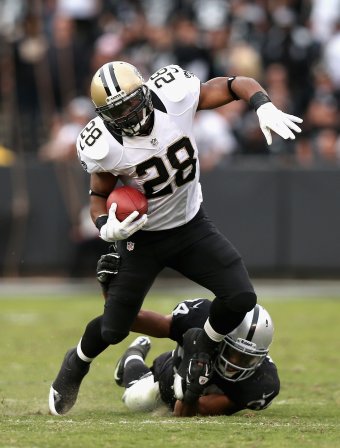 Ezra Shaw/Getty Images
I expect the Falcons to get back on track against Tampa Bay next week, and for Matt Ryan to bounce back from his atrocious performance with a huge game against the Bucs' last ranked pass defense.
14. Minnesota Vikings (6-4)
We're about to find out how good the Vikings really are. Thus far this season, they've only beaten one winning team. To have any sort of chance to make the playoffs, they're going to have to win at least three more games down the stretch against teams currently holding records of 7-3 or better. Sorry Vikings fans, but that's just not going to happen.
15. Cincinnati Bengals (5-5)
For the second week in a row, the Bengals won convincingly. This trend should continue with an upcoming home game against the Raiders. I think they're a better team than the Colts, but I don't think they'll make the playoffs over them.
If it comes down to a tiebreaker, conference records will determine the winnder since neither team plays each other in the regular season. The Bengals are currently 3-5 within the AFC, whereas the Colts are currently 4-3 in the conference. Considering the Colts have a slightly easier remaining schedule than the Bengals, I don't see the Bengals finishing with a better record than the Colts, which they'll need to in order to make the playoffs.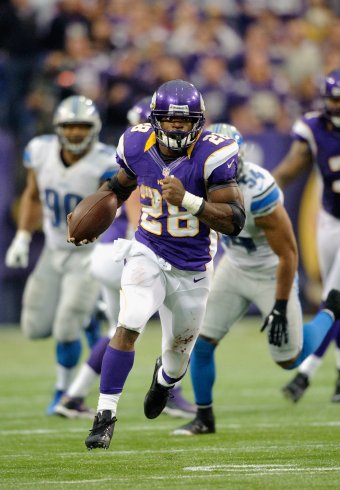 Hannah Foslien/Getty Images
16. Indianapolis Colts (6-4)
Barring a total collapse, I still think the Colts will make the playoffs as the sixth seed out of the AFC. What the Colts' 59-24 loss to the Patriots showed, however, is that they'll most likely go nowhere in the playoffs if they do indeed make it. They're still very lacking in experience.
17. Dallas Cowboys (5-5)
In last week's power rankings I said that it wouldn't surprise me if the Cowboys were upset by the Browns, and they probably should have been. The reason I thought the upset might happen was because of the Cowboys' tendency to play down to their competition. Now I'm starting to think the Cowboys aren't just underperforming, but that they just aren't very good.
18. Detroit Lions (4-6)
Despite leading the game heading into the fourth quarter, the Lions couldn't finish off the Packers. This was microcosmic of the Lions' season in that they lost despite outgaining their opponent. Of the Lions' six losses this season, they've outgained their opponents in four.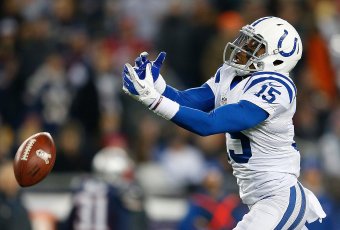 Jim Rogash/Getty Images
Due to turnovers, penalties, special teams play, red zone efficiency and other factors, yardage totals just haven't been consistent with points scored or points allowed for Detroit this season. The Lions rank second in total offense, despite only ranking 15th in points per game. On defense they rank 10th in total defense, but only 23rd in points allowed per game. Those are some pretty strange statistics, and all the Lions can do is play for pride now.
19. Washington Redskins (4-6)
If the Redskins played quarterbacks like Nick Foles every weekend, they might be a playoff team. Robert Griffin III achieved the rare perfect quarterback rating of 158.3, with 200 yards and four touchdowns on 15 attempts. RG3 also ran for 84 yards on 12 carries. The Eagles should be ashamed for laying down the way they did against a below .500 team like the Redskins.
20. San Diego Chargers (4-6)
Ironically, Chargers general manager A.J. Smith could be fired as a result of his hesitancy to fire Norv Turner. Unless the Chargers finish the season extremely well, I doubt either will return for the 2013 season. Although Turner has received the bulk of the criticism over the years, Smith also deserves a lot of the blame for the Chargers underachieving over the past few seasons.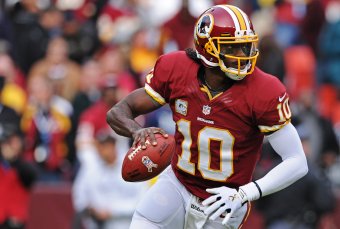 Patrick Smith/Getty Images
21. Tennessee Titans (4-6)
Outside of wins and losses, the success of the rest of the Titans' season will depend largely on the progress of Jake Locker. After missing five games due to injury, Locker completed only nine passes on 21 attempts for 122 yards against the Dolphins. If Locker can finish the year strong, then the 2012 season can't be looked at as a complete failure for the Titans.
22. Buffalo Bills (4-6)
The Bills were able to accomplish the unthinkable last Thursday against the Dolphins—they managed to win a game in which they failed to score an offensive touchdown. They did so by playing uncharacteristically solid defense, only allowing 184 yards. They also capitalized on a key punt return touchdown from Leodis McKelvin. With a favorable schedule remaining, Buffalo could conceivably finish .500.
23. Miami Dolphins (4-6)
The Dolphins, who three weeks ago I thought had a decent shot at earning an AFC playoff berth, have completely fallen apart. Most concerning is that Ryan Tannehill has really regressed during the past two weeks, throwing five interceptions and only one touchdown.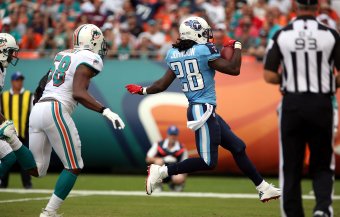 Marc Serota/Getty Images
24. Arizona Cardinals (4-6)
The Cardinals came extremely close to knocking off the Falcons, but they couldn't muster more than three points in the second half and finish the deal. It's got to be extremely frustrating when an extremely impressive defensive effort is wasted against one of the NFL's premier quarterbacks, because your offense just can't do much of anything in crunch time.
In what I view as a season defining moment, John Skelton was pulled from the game with the Cardinals up 13-0 after only a quarter of play and seven attempts in favor of rookie Ryan Lindley, who had never before taken an NFL snap.
While Skelton was admittedly playing poorly, how can you bench a quarterback after only seven passes when none of them were interceptions? If Skelton's leash was that short heading into the game, it seems like it would have made more sense to just start Lindley instead. Maybe this demonstrates why none of the Cardinals' quarterbacks have seemed to have any confidence since Kurt Warner retired.
Predictably, the switch didn't work and the Cardinals ended up averaging 1.5 yards per pass attempt. Off their defense's six turnovers, the Cardinals offense had an average starting field position at the Atlanta 34.5 yard line. Yet they only managed a pathetic 13 points off of those six turnovers.
With six losses in a row now, I think it's time for the Cardinals to begin shopping for a new head coach.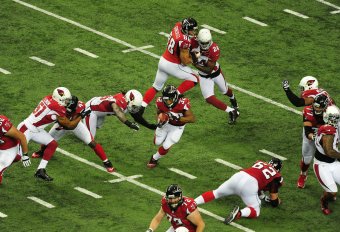 Scott Cunningham/Getty Images
25. New York Jets (4-6)
Even when the Jets win, there's controversy. Not sure why Bart Scott thought it would be a good idea to orchestrate a media boycott during post-game of the Rams game.
The Jets were able to take the Patriots to overtime in their first matchup this season, but since then the Pats have outscored opponents 145-62 in three games. I'm expecting a blowout Thanksgiving night at MetLife Stadium.
26. Philadelphia Eagles (3-7)
If Nick Foles can't do better than 4.4 yards per pass attempt against a pass defense like the Redskins, then he's probably not going to find much success against anyone. I thought the Eagles would rally for Andy Reid and be able to beat the Redskins, but I guess there's really no fight left in the birds.
27. St. Louis Rams (3-6-1)
What surprises me about the Rams' game plan against the Jets was their lack of commitment to the running game. Steven Jackson had a big game the week before in San Francisco, but Brian Schottenheimer responded by only feeding him the ball 13 times against the Jets' 30th ranked run defense.
I don't get it, especially considering the fact that Jackson ran the ball for 81 yards on those 13 runs. During the Rams' first drive—their lone touchdown drive until garbage time late in the fourth quarter, Jackson had five carries. Then the Rams inexplicably got away from the running game the rest of the way.
I completely understand Steven Jackson is no longer the dominating player he once was earlier in his career, but what I don't understand is why he has only received over 20 carries twice all season. The Rams don't exactly light it up through the air, and would be better served to give both Jackson and impressive rookie Daryl Richardson more carries. The Rams rank 11th in yards per carry, but only 21st in rushing attempts on the year.
28. Carolina Panthers (2-8)
Defensive end Charles Johnson and wide receiver Brandon LaFell have channeled through frustration into finger-pointing via the media. I don't think there are enough leaders in this locker room.
29. Cleveland Browns (2-8)
The Browns play just about everyone close, and it's a shame they couldn't pull out a win in Dallas. I think it's safe to say at this point that Greg Little, the Browns' most targeted receiver, isn't going to turn around his disappointing second season. With this in mind, the Browns need to focus on acquiring playmakers at receiver in the offseason, whether they come through the draft or through free agency. I'm not sure if there's a weaker group of wide outs in the NFL right now.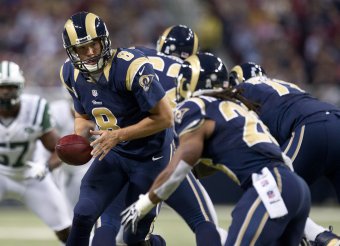 David Welker/Getty Images
30. Oakland Raiders (3-7)
The Raiders have allowed 135 points during their three-game losing skid. Considering the fact that Dennis Allen is a defensive coach, and the Raiders' recent history with firing coaches, he may be on the hot seat.
31. Kansas City Chiefs (1-9)
Things are getting especially ugly in Kansas City. It's not like Jacksonville, where there isn't much of a diehard fanbase anyway. Chiefs fans are some of the most loyal in the NFL, and they're more than fed up right now. Some fans held up signs saying, "Fire Pioli" on Sunday, while others could be seen wearing paper bags on their heads—the ultimate sign of fan displeasure.
I don't know if Scott Pioli should be fired, but I don't think there's any question Romeo Crennel needs to go at the end of the season. Check out this website.
32. Jacksonville Jaguars (1-9)
Maybe you thought that the Jaguars would get the bump over the Chiefs after their impressive showing in Houston. No way. While they did indeed have a very solid performance, this is still the worst team in the NFL.
On a positive note, following Chad Henne's 354-yard game against what was the third ranked pass defense in the league, the Blaine Gabbert era has finally come to an end.
Though Gabbert is officially listed as questionable for Week 12 against the Titans, Mike Mularkey has indicated that Henne will be given the starting nod as a result his Week 11 performance, regardless of whether or not Gabbert is good to go Sunday. It's just a shame a quarterback change didn't take place sooner.