5 Realistic Moves That the Atlanta Falcons Could Make at NFL Trade Deadline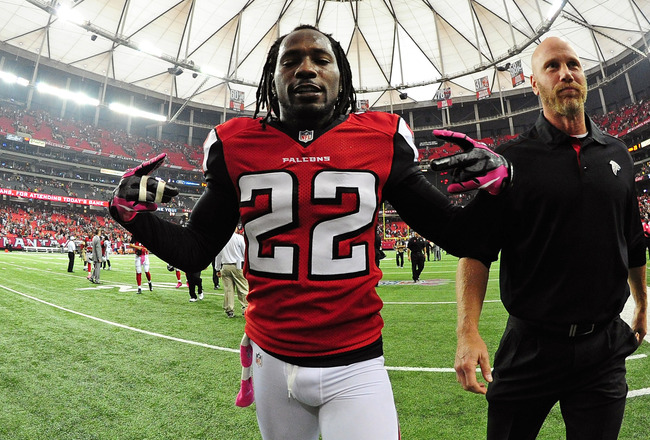 Samuel was the last player the Falcons traded for. That's worked out pretty well.
Scott Cunningham/Getty Images
The Atlanta Falcons have gotten out to the best start in franchise history and look like the team to beat in the NFL right now. They are the only unbeaten team and need to fix a couple of small holes if they want to stay that way.
The biggest hole the Falcons have right now is their run defense, something that has been decimated by an injury to Corey Peters and the new scheme. I wouldn't expect them to make any move before the game versus the Eagles in two weeks, but here are five possibilities of things the Falcons could do before that game.
Trade Michael Turner for Maurice Jones-Drew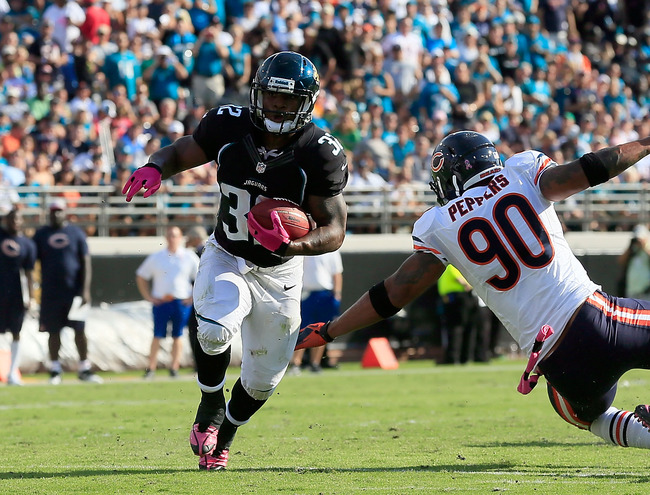 Sam Greenwood/Getty Images
Michael Turner has been looking weak all season. He does have a 4.3 yard-per-carry average though. But that is inflated with his performances against Washington, Carolina and San Diego. He also seems to be unhappy with his performance so far. (h/t Jeff Schultz of the Atlanta Journal-Constitution)
Insert the disgruntled Maurice Jones-Drew of the Jacksonville Jaguars. He already knows and loves Dirk Koetter's offense. He also is arguably the best all-around running back in the league today. However, the big issue here could be the money compensation.
That shouldn't be too much of a hassle though. Jones-Drew has $7.3 million of guaranteed money left on his contract that could be easily absorbed by the Jaguars. Jones-Drew's base salaries that are lower than Michael Turner's for both 2012—$4.45 million to Turner's $5 million—and 2013—$4.95 million to Turner's $5.5 million.
Contract values from Spotrac.
Trade for Marcus Trufant to Be Corner Depth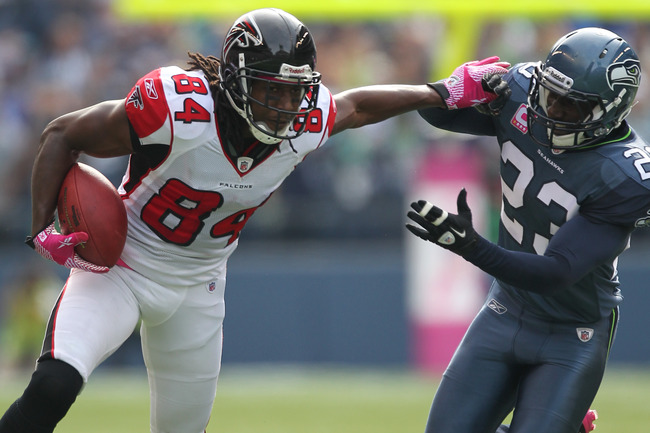 Otto Greule Jr/Getty Images
The Falcons defense has looked very good. However, the initial plan was to have three talented corners playing. They lost Brent Grimes to an Achilles injury earlier this season and the nickel corner has been picked on since he did.
Marcus Trufant has a minimal contract this year of just $1 million in salary. That's more than worth the experience he could bring to the nickel with Grimes out. However, with the Seahawks looking like a great team this year, it would be surprising to see him traded.
Contract values from Spotrac.
Sign a Tight End Like Kellen Winslow II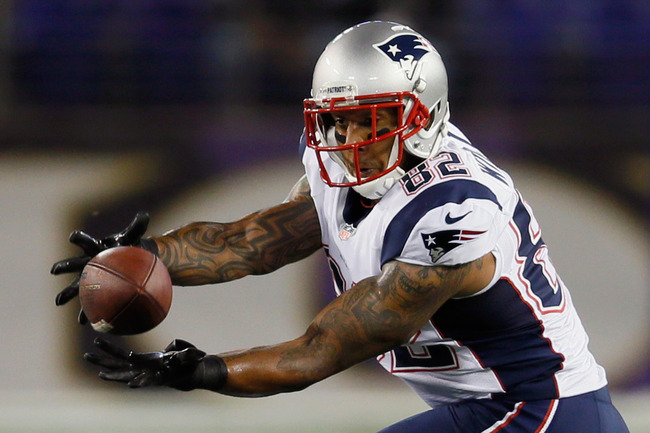 Rob Carr/Getty Images
With Michael Palmer out, the Falcons have been missing their second tight end in the offense. Enter Kellen Winslow II. He's out of work right now and could likely be had for a very minimal contract.
The passing offense has been good, but with another tight end who can work the seams, they could end up giving Ryan too many options for any defense to defend. And when that happens, the overall offense is scary.
Sign a Big Run Stuffing DT Like Albert Haynesworth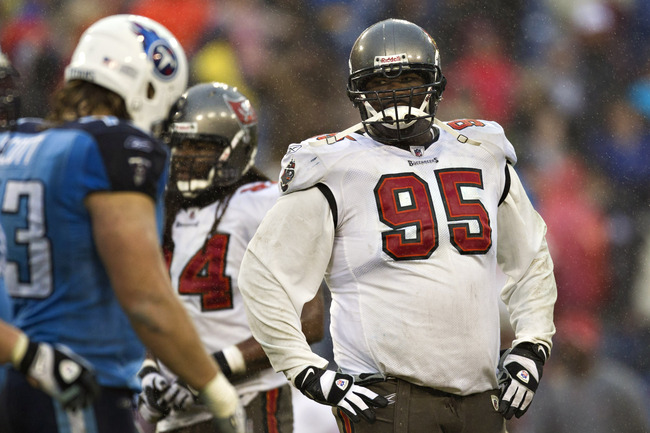 Wesley Hitt/Getty Images
Another former Buccaneer? Of course. Albert Haynesworth was arguably the best defensive tackle in the NFL for a three-year stretch. When he is on, he could be the kind of defensive tackle who would give great pass rush and dominate against the run.
The Falcons need a bunch of help against the run as that is how the Raiders were controlling the game. Should the Falcons bring in a guy like Haynesworth, they would likely be forced to cut a former draft pick in one of the six defensive ends that are on the roster.
Stay Where They Are and Do Nothing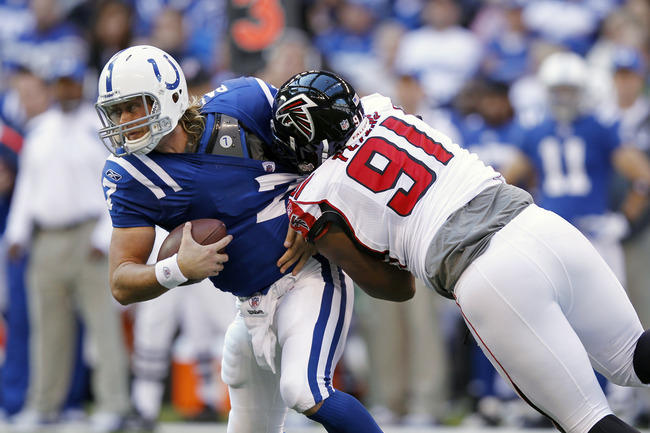 Joe Robbins/Getty Images
The Falcons are 6-0 and there is no reason to expect a move of any sort from this team. While most other teams are out there questioning their entire philosophies and firing coaches, the Falcons are just going into the bye with standard goals of getting healthy and getting ready for their next game.
The right and best move for the Falcons would be to stand pat, bring in Corey Peters from the Physically-Unable-to-Perform list and integrate him as if he's the next big acquisition to the team.
Scott Carasik is a Featured Columnist for Bleacher Report. He covers the Atlanta Falcons, NFL and NFL Draft. He is also the Falcons analyst at Drafttek, runs the NFL Draft Website ScarDraft.com and hosts Kvetching Draftniks Radio.
Keep Reading

Atlanta Falcons: Like this team?