Santonio Holmes Injury: 7 WRs the Jets Could Have Signed Instead of Jason Hill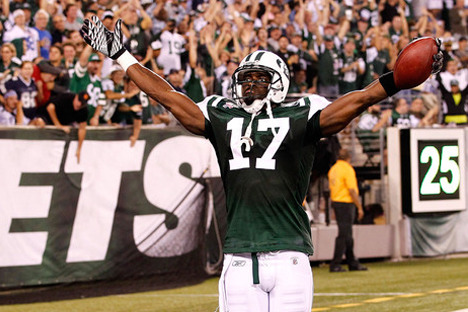 Jeff Zelevansky/Getty Images
News broke this morning that the New York Jets have signed wide receiver Jason Hill, formerly of the San Francisco 49ers and Jacksonville Jaguars.
In a corresponding move, Santonio Holmes was placed on the injured reserve.
Hill was the receiver who last season mocked Darrelle Revis and the Jets in the week leading up to the Jaguars' game against the Jets, only to sit out the game with a hip injury.
Hill doesn't seem to be the most popular choice to replace Holmes, but he does provide an interesting option. Hill has under-produced greatly since being drafted in the third round of the 2007 NFL Draft but did show 4.32 speed at the NFL Combine.
Although his game speed doesn't seem to match his workout speed, he could provide the Jets a burst their offense sorely lacks if he can get things together.
It's interesting that the Jets chose to sign a player who has underachieved rather than a known commodity who could have provided more security to Mark Sanchez as he tries to work his way through this tough period.
According to Manish Mehta of the New York Daily News, Rex Ryan said the team was looking for young and fast wide receivers, which is fine. But wouldn't Sanchez be better served with a veteran presence right now?
There are a number of veteran free agent receivers still available, many of whom would have provided Sanchez with a much more stable option than Hill.
Here's a closer look at seven receivers who the Jets could have signed instead of Jason Hill.
For further analysis and more Jets breaking news, follow RC Cos' B/R Jets' Report on Twitter: @BR_Jets_Report
Begin Slideshow

»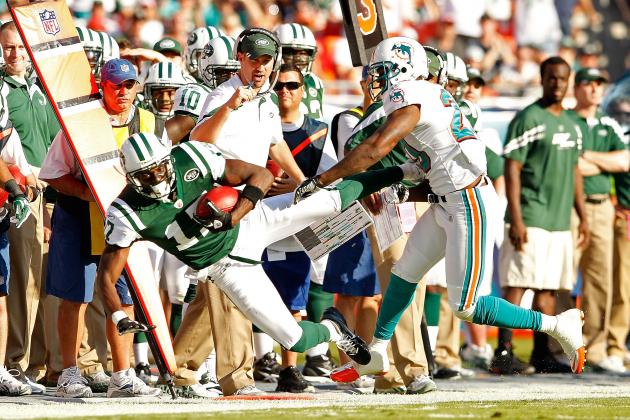 Mike Ehrmann/Getty Images

Fans have been calling for the return of Plaxico Burress well before the injury to Santonio Holmes.
He was an excellent red-zone target last season for Mark Sanchez, helping the Jets become one of the NFL's most efficient teams inside the 20-yard line.
Burress registered eight touchdowns last season, the third-highest total of his career.
Burress behaved fairly well in his return to the NFL last season and remained under the radar during the controversy surrounding Santonio Holmes in the 2011 finale.
However, with no team willing to take a chance on someone who proved to still have something left last season, one has to wonder about the perception of Burress around the NFL.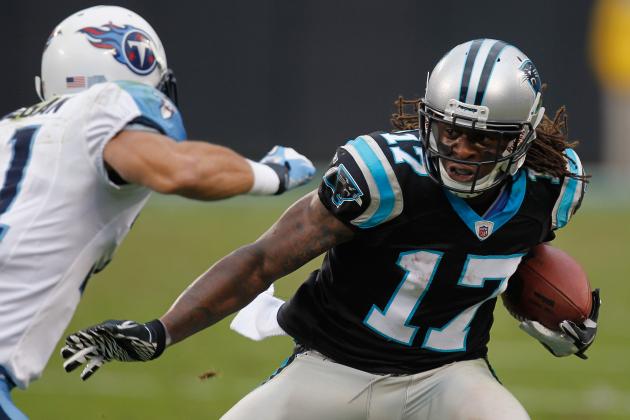 Streeter Lecka/Getty Images

The Dolphins released Legedu Naanee on Oct. 2 when they signed Jabar Gaffney, and not a single Dolphins' fan shed a tear over that.
Naanee was a promising free agent acquisition for the Dolphins this offseason, but had just one catch (which he subsequently fumbled) in Miami's first four games this year.
Last season, Naanee started 11 games for the Panthers, registering 44 catches for 467 yards. Naanee is 6'2" but has just four career touchdowns in 73 games.
Naanee would have presented a safe option in that he isn't controversial and just quietly goes about doing his job. He's 29 years old, so he isn't young but could have been a real possibility if the Jets chose to add a veteran.
Besides his playing ability, the Jets have also shown a propensity for signing players off of teams who appear on their upcoming schedule.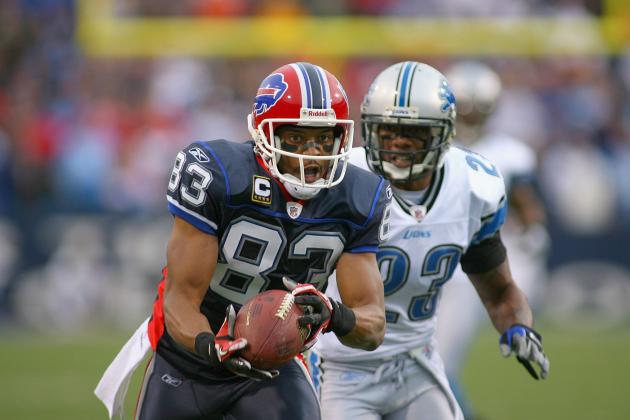 Rick Stewart/Getty Images

The last anyone saw of Lee Evans in an NFL game that counted was when he dropped (or was stripped of) a potential touchdown catch that would have sent the Baltimore Ravens to the Super Bowl.
Evans was later released by the Ravens and was in camp with the Jaguars this summer. He lasted with the Jags until Aug. 12 when he was released yet again. He's been looking for work ever since.
Evans was a promising receiver on the Bills, and if he had spent the first seven years of his career somewhere besides Buffalo, might have even more impressive statistics. He registered two 1,000-yard seasons and had 43 touchdowns during his time there.
At 5'10", Evans isn't a big target, but he is a crafty receiver who can get himself open. At 31 years old, he doesn't have the speed he did and has been breaking down with some injuries the past couple of seasons.
However, he could have been a trusted possession receiver for Sanchez to look for on a consistent basis.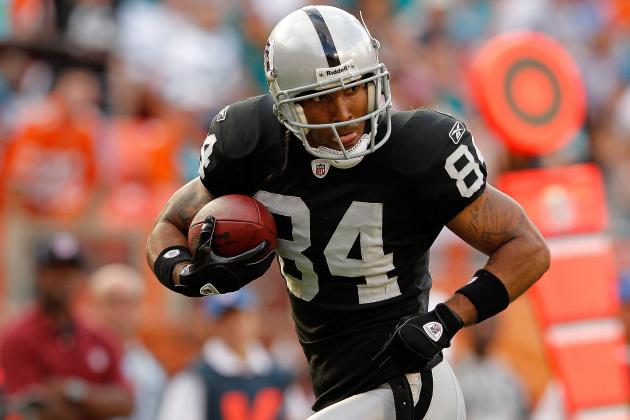 Mike Ehrmann/Getty Images

T.J. Houshmandzadeh isn't as an attractive option as some of the other players out there, but he is a known commodity and a big target.
Houshmandzadeh is 35 years old and has started just two games since 2009.
He was last seen in 2011, when he caught 11 passes in eight games for the Raiders for 146 yards and a touchdown.
Houshmandzadeh never was the best presence in the locker room, and as his playing time decreased as he aged, he became even more dour.
It would have been borderline shocking if the Jets took a chance on Houshmandzadeh, but if Mike Tannenbaum really does look under every rock for anyone that can help the team, like he always says he does, his name had to come up at some point in discussion.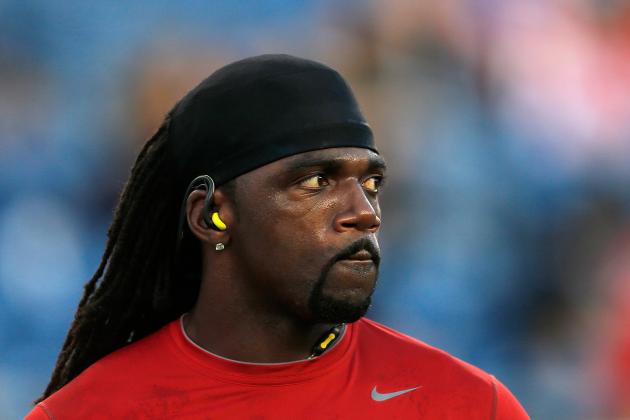 Jim Rogash/Getty Images

Donte' Stallworth is an interesting option as a veteran wide receiver who still could be a real threat in the passing game.
Stallworth was in camp this preseason with the Patriots and released as Week 1 approached. He had five catches for 61 yards before being released on August 27.
The last productive season Stallworth had was in 2007 when he caught 46 passes for 697 yards for the Patriots. Since then, he has had just 41 catches.
Stallworth missed the entire 2009 season for the events surrounding his role in a DUI manslaughter case in which he struck a plea deal before going to trial.
The Stallworth case is complicated, so simply branding him as an athlete who got off easy after killing someone in a DUI incident is not exactly accurate.
Stallworth generally was a decent presence in the locker room and even was named the Ravens Ed Block Courage Award recipient after the 2010 season.
Stallworth is 32 years old and would have provided a much more reliable receiving option than Jason Hill, even if he doesn't have as high of a ceiling.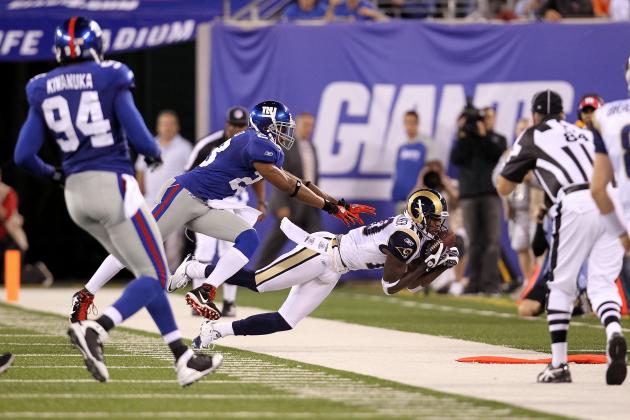 Al Bello/Getty Images

Mike Sims-Walker is very similar to Jason Hill but with a more productive NFL career.
Like Hill, Sims-Walker is 27 years old and was actually picked just three picks after Hill in the third round of the 2007 NFL Draft.
Sims-Walker was very productive in 2009 and 2010 when he combined for 106 catches for 1,431 yards and 14 touchdowns.
However, a knack for dropping passes frustrated fans and the Jaguars organization. He left the Jaguars via free agency to sign with the Rams in 2011, but lasted just four games before he was released.
Sims-Walker is a bigger wide receiver than Hill with similar measurables and much more NFL production, so it's a wonder why the Jets didn't seriously consider him.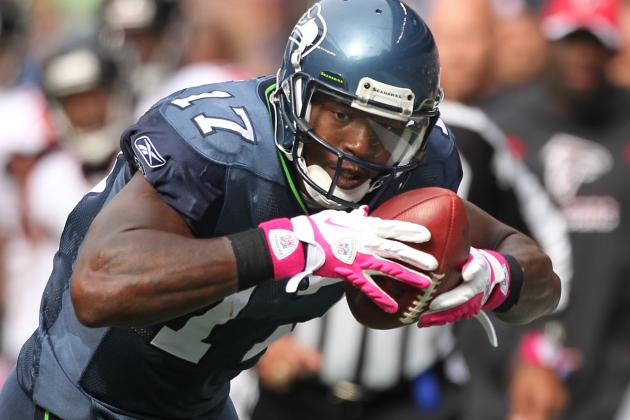 Otto Greule Jr/Getty Images

In 2010, Mike Williams was one of the better stories in football.
After being out of the league for two years, Williams reunited with his former USC coach Pete Carroll and put up 65 catches for 751 yards and two touchdowns.
However, Williams turned up out of shape this preseason and was released in July.
Williams is still just 28 years old, and at 6'5" and 240 pounds, he would provide Mark Sanchez with a huge target.
Of course, Williams comes with some baggage, but so does Jason Hill.