5 Offseason Moves Indianapolis Colts Should Have Made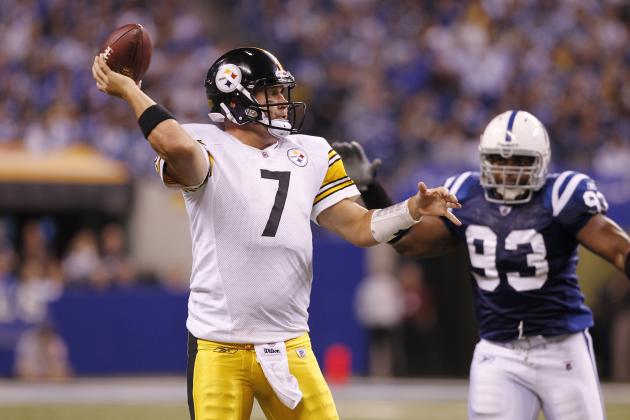 Joe Robbins/Getty Images

The Indianapolis Colts enter the bye week 1-2 after suffering an embarrassing loss at the hands of the Jacksonville Jaguars Sunday. After seeing three games, I think this team has much to improve on.
One thing is, the offensive line has issues protecting Andrew Luck and blocking for a run game. No Colts have broken 100 yards rushing yet this season.
Another thing that the Colts must fix is secondary help. The first two games were dismal, and the third against the Jaguars, they looked better, but the quarterback they were playing against is the worst in the league. It's too hard to tell after the Jaguars game due to Blaine Gabbert's inability to be a quarterback, but what it did show is that there's not enough depth, as two second-stringers got beat for the game deciding touchdown.
The third major flaw I see is coaching. The coaching staff has been playing to not lose instead of win, and that's come back to bite them now, as the Colts should be 2-1 right now instead of 1-2.
Here are the five things I think the Colts should have done in the offseason to be in a better spot right now.
Begin Slideshow

»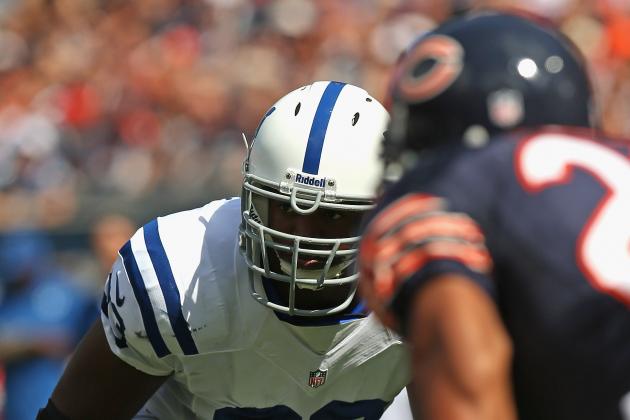 Jonathan Daniel/Getty Images

The Colts cleaned house in the offseason, getting rid of big names like Peyton Manning, Joseph Addai, Dallas Clark, Gary Brackett and Melvin Bullitt, among others. They should have moved Dwight Freeney as well.
Freeney, is the highest-paid NFL player right now, making just over $18 million dollars this season, and he's played all of one quarter so far. He's shown to be injury-prone since the Super Bowl season of 2010 and hasn't been as effective since.
Freeney is a free agent next season, and this poses to be his last in Colts blue. There's no way Indianapolis will sign Freeney to another ridiculous deal, especially since he's been hurt. I didn't think a guy making that much playing a new position was worth it anyway, and now they look stuck.
Prior to the season, the Colts could have gotten some value for Freeney. Now, they'd be lucky to move him at all this season and look to let him walk without getting any value in return.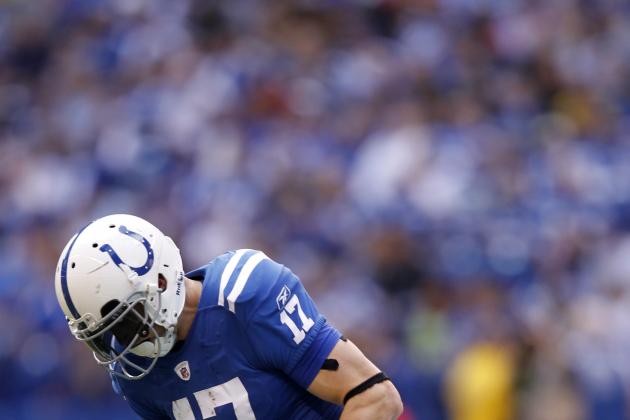 Joe Robbins/Getty Images

In all fairness to this, I had this done on Monday morning before we knew of Austin Collie's season-ending injury. In hindsight, it's easy to say move Collie, but in the offseason, the Colts only had Reggie Wayne, Austin Collie and Donnie Avery on the receiving targets with any NFL experience.
With two rookie tight ends, two rookie receivers and one receiver in Avery who's been injury-prone, the Colts were relying on Wayne and Collie for veteran experience.
Luckily for the Colts, the young tight ends and receivers have been phenomenal and added depth. Unfortunately, Collie has been injured and making it look like they should have moved him while he had some worth.
Now, Collie's career looks to be done, and the Colts are left with nothing but good memories and nothing in return.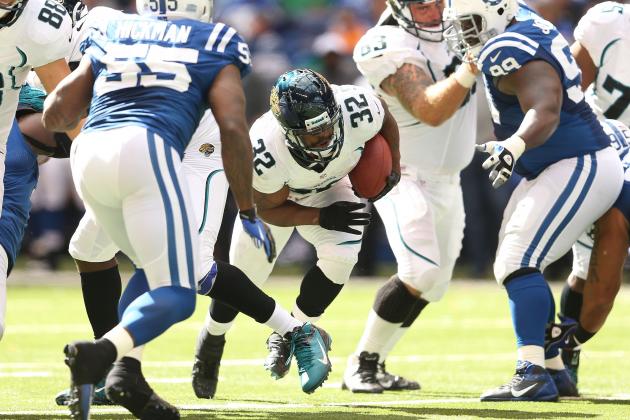 Andy Lyons/Getty Images

The Colts didn't add much at defense in the offseason other than a few free-agent signings. None of the moves other than the big trade for Vontae Davis were major, and it's showing.
The defense other than the linebacking spot is lacking depth, and it's hurting them. It showed more than ever in the Jacksonville game at the end when the Colts had injuries in the secondary and were forced to play a second-string corner and a backup nickel spot. Both got burned and gave up a touchdown and were the biggest reasons of the loss.
The Colts don't have much depth, and that's all because of the expiring contracts and bad contracts from the players that were let go. They do gain money next season, but adding defensive depth is something they should have done in the offseason.
Scott Cunningham/Getty Images

I said all offseason the Colts should sign defensive end Andre Carter. Carter, is a perfect fit for the new defense, as he's nearly played his entire NFL career in the 3-4 and thrived big-time.
Carter was the seventh pick of the 2001 NFL draft and has 494 career tackles with 76 sacks and 17 forced fumbles. He's a big end that's 6'4", 255 pounds and would fit in nicely with this Colts team.
Carter last played with New England last season and tallied 10 sacks and 31 tackles. He was released after just one season in New England, when he suffered an injury late in the season. Carter started and played in 14 games last season prior to his injury and is a free agent.
He previously played six seasons in Washington and five in San Francisco. He had double-digit sacks in three of his last five seasons and played in at least 14 games each season except one.
I think Carter would have been a great asset to line up on the opposite side of Cory Redding and helped this Colts team immediately.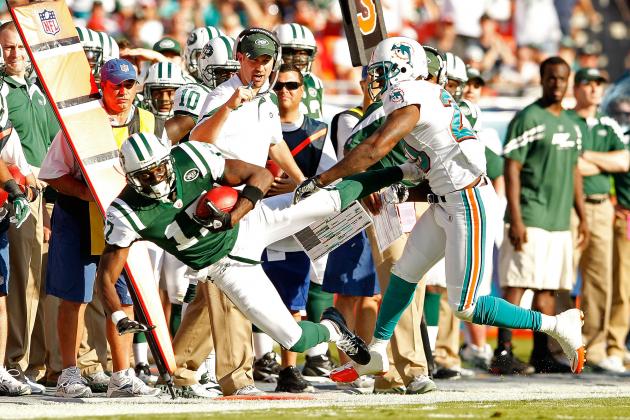 Mike Ehrmann/Getty Images

I'm not saying the Colts should have given Plaxico Burress a big contract, but all I'm saying is they should have given him a look. Burress would have helped these young receivers and gave Andrew Luck a big target to throw to.
I know Burress can be a headache sometimes, but he definitely would have helped this team. They could have brought him in during the preseason and took a look. If it didn't work out, then cut him, but what do you have to lose?
Burress has big strong hands and can still leap. I think having Burress line up opposite of Reggie Wayne would have helped alleviate the pressure Wayne is under and helped light up the scoreboard more.