Dwight Howard Trade to the Los Angeles Lakers Would Be Great for the NBA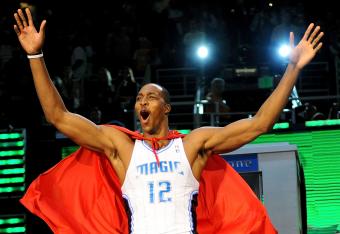 Ronald Martinez/Getty Images
At this point only the Orlando Magic front office knows if or when Dwight Howard will be traded. What we do know is that if Howard is traded to the Lakers, LA's new "big three" of Steve Nash, Kobe Bryant and Dwight Howard will immediately be considered serious contenders to be next year's champions.
Many fans bemoan the newest trend in team building; superstars teaming up in free agency or demanding trades in order to play with other elite players. The epitome of this new model obviously is the Miami Heat's signing of LeBron James and Chris Bosh to pair with Dwayne Wade.
The New York Knicks' acquisitions of Carmelo Anthony and Amar'e Stoudemire also seems to embody this new top-down, superstar-driven team building blueprint.
That fans are disgusted by this new trend in the NBA is understandable (especially if you do not root for one of the teams lucky enough to be assembling this glut of talent) as it thins the ranks of true title contenders and makes the league rather top-heavy.
Yet this trend is GREAT for the league.
The first three games of this year's finals were the highest watched since 2004. People were tuned in to watch one triumvirate of stars in the Miami Heat battle another in the Kevin Durant, Russell Westbrook and James Harden-led Thunder.
The vast majority of fans were not concerned with the depth of either team's bench (unless of course you consider sixth man of the year and hipster fashion icon James Harden merely bench depth).
It is no coincidence that the 2004 Finals were the last finals to draw so much interest, as it featured another super team, in the Shaquille O'Neal and Kobe Bryant-led Lakers. The NBA, like most American sports, is entertaining not because of parity but because of a desire to see greatness.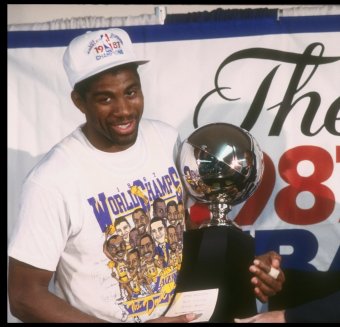 Getty Images/Getty Images
The 1980's are often considered a golden age of basketball, not because of how many different teams were raising the O'Brien trophy but because of how impressive the "Showtime" Lakers and Larry Bird Celtics were.
The teams combined to win all but three of the decade's championships, yet no one recalls the era as being dull because of the repetitious victories of some of the best basketball teams of all time. Dominance is fascinating, parity boring.
How many times have you been to a sports bar and heard fans discussing which NBA champion was the most pedestrian vs. how many times you have heard fans discussing what squad is the best of all time? Greatness is the best way for a sports team to pique our interest.
Dwight Howard, Steve Nash and Kobe have the ability to be awe-inspiring. The Lakers, by being able to put such talent on the court simultaneously, would immediately become mesmerizing.
It is possible that such an experiment would fail, Kobe could potentially hog the ball, making Nash ineffective, or Howard and Kobe could clash over who the offense is supposed to work through.
Yet even the potential basketball carnage that this team could unleash on its opponents would make the Lakers must-watch TV.
The anger at what some consider artificially constructed super teams is understandable, yet silly. The game thrives when people watch, and superstar conglomerates make people watch; therefore these new teams are great for the league.
Resentment over the inability of some teams to compete in this new NBA is understandable, however, before passing judgment, consider this, would you rather discuss if Bill Russell is the best center of all time or if Spencer Hawes is the most average big man in the game today?
This article is
What is the duplicate article?
Why is this article offensive?
Where is this article plagiarized from?
Why is this article poorly edited?

Los Angeles Lakers: Like this team?