Tennessee Titans: 10 Players Who Are Vital to Success in 2012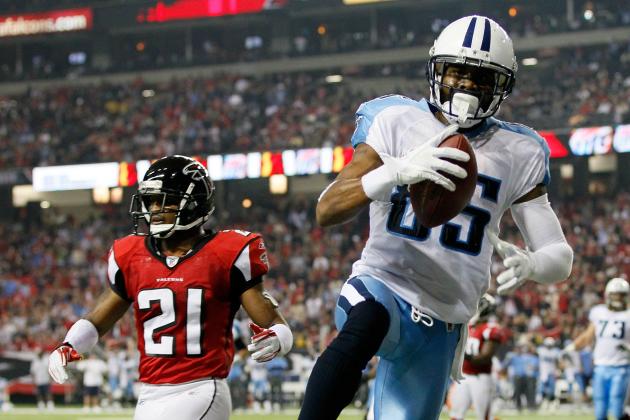 Kevin C. Cox/Getty Images

There were several players on the Tennessee Titans last season that played huge roles in the unexpected playoff push, but there were also players who could've played much better.
Obviously, football is a team sport, and every guy on the roster has some sort of role in the team's success.
It's going to take the ultimate team effort this season for the Titans to push their way back into the playoffs, but these 10 players are absolutely vital to the Titans having any chance.
Without these guys playing exceptionally well, the Titans might not make it through the first four games.
Begin Slideshow

»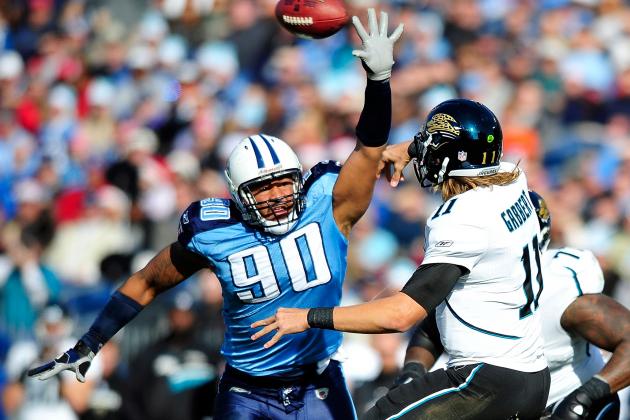 Grant Halverson/Getty Images

The Titans' first-round draft pick from 2010 has still not even come close to his full potential, thanks to health issues in his first two seasons.
Morgan seems to finally be healthy now, and he'll need to have that breakout year in 2012 to help the Titans improve on their pass rush.
With elite quarterbacks like Tom Brady and Philip Rivers on the early portion of the schedule, the Titans are going to need a relentless pass rush to have any chance at avoiding a horrible start to the season.
As long as Morgan gets in the six to eight range in sacks, then a discussion of whether he's a bust or not will be avoided.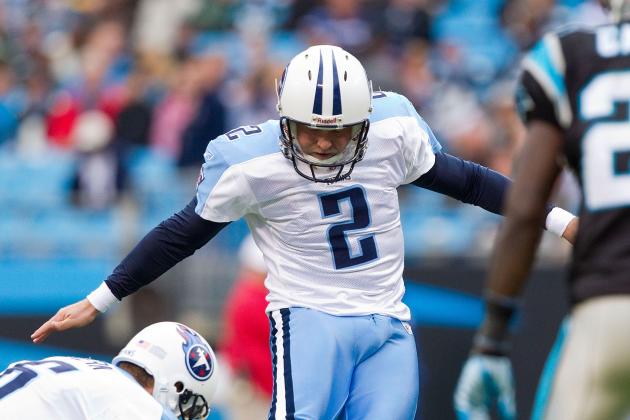 Brian A. Westerholt/Getty Images

Rob Bironas probably doesn't get nearly the amount of props that he deserves after what he's provided for the Titans since 2005.
Bironas has hit nearly 90 percent of his field goals during his career, and the Titans need him to be near that number once again.
You never want to settle for field goals over touchdowns, but a consistent three points is still better than leaving the opponent's territory with nothing to show for it.
Another thing about Bironas is his tremendous leg strength that really shortens the field.
If the Titans offense improves like it should, then there should be no problem getting Bironas in range on a consistent basis. Hopefully, he'll remain as reliable as he has been in previous years.
Scott Boehm/Getty Images

The biggest splash of the offseason for the Titans was definitely the addition of Kamerion Wimbley—especially considering the Titans did nothing in this area in the draft.
Wimbley is going to make the Titans defense much more dynamic because he can play both linebacker and defensive end.
However, if Wimbley is a no show for the Titans, then it could be repeat performance of last season's pass-rush numbers.
The Titans can't afford Wimbley to not be what he was in his two seasons in Oakland. The schedule is just too difficult to scrape by with a weak pass rush like last season.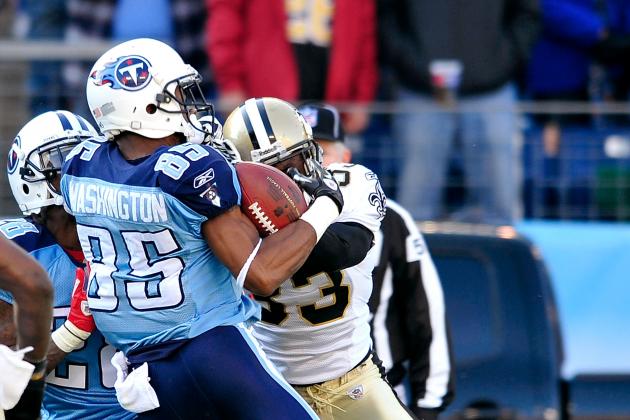 Grant Halverson/Getty Images

Nate Washington picked the perfect time to have the best season of his career last season. Without Kenny Britt, the Titans needed someone to step up.
Washington did that by having a 1,000-yard season and collecting seven receiving touchdowns.
As long as Kenny Britt can finally make it through a full 16-game slate, then Washington doesn't need to have as huge of a year.
What Washington does need to provide is reliable hands. He should get plenty of opportunities to rack up the receptions with the Titans' receiving corps continuing to get better.
Washington needs to be that veteran presence among the other Titans receivers, and that means giving consistent production every week.
If Washington does that, then the Titans could be in store for an excellent season passing the football.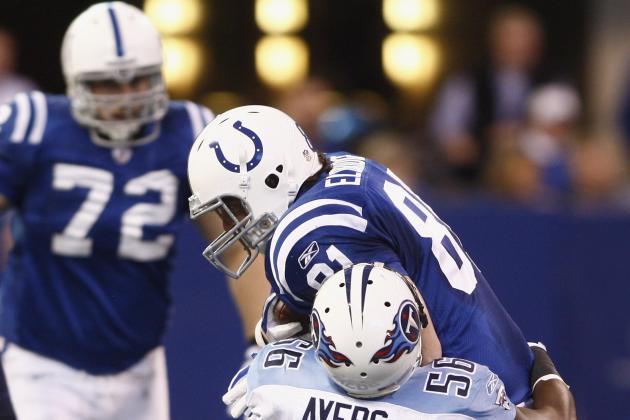 John Grieshop/Getty Images

All things considered, Akeem Ayers had a solid rookie year without having the luxury of an offseason.
Ayers has been working pretty hard on his pass-rushing skills this offseason and will be a big component in how defensive coordinator Jerry Gray goes about attacking the quarterback.
Now that his rookie season is out of the way, the Titans need Ayers to be one of the main anchors on the defense. He has the skill set and the work ethic to make that happen this season.
Ayers also needs to be a solid contributor to the pass defense.
It's hard to ask that of just a second-year player, but unfortunately, the Titans are young, and they need production from these players with little to no experience.
The Titans still haven't fully replaced Keith Bulluck, but Ayers could end up becoming that guy by the end of this season.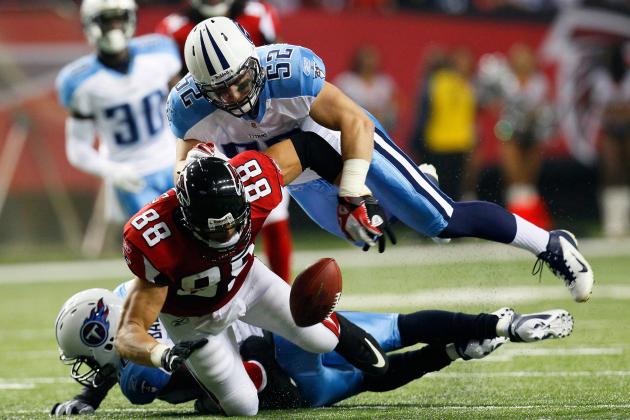 Kevin C. Cox/Getty Images

Colin McCarthy ended up being a pleasant surprise for the Titans during the final stretch of the season.
The defense vastly improved when McCarthy stepped in for Barrett Ruud, and it almost squeezed the Titans into the playoffs.
McCarthy has really shown his value in the work ethic department, which is no secret to head coach Mike Munchak.
The Titans need McCarthy to provide that all of the great defenses have from one of their linebackers. He could end up proving to be a major steal in the draft from 2011 after this season is all said and done.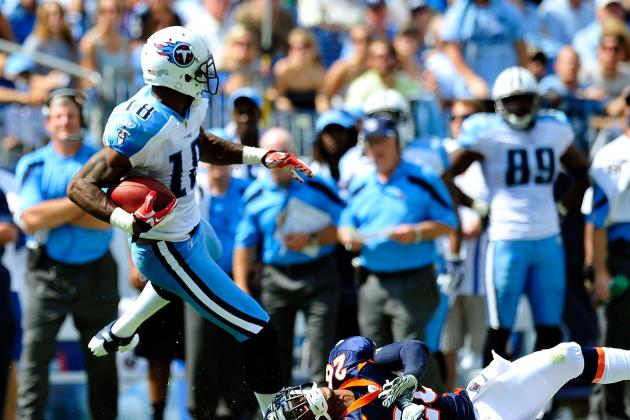 Grant Halverson/Getty Images

Kenny Britt's first three seasons of his NFL career haven't gone exactly as scripted, but one thing we know is that the potential is there.
This is the guy who can make the Titans an AFC contender once again. He just has to keep his mind on football and also figure out a way to stay healthy.
The Titans are going to have to win some shootouts during the first portion of their schedule, so obviously, Britt will need to play similar to the way he started last season.
Britt already had nearly 300 yards through three games last season before his unfortunate knee injury.
Another shortened season for Britt will mean another average season with a lot to be desired for Titans fans.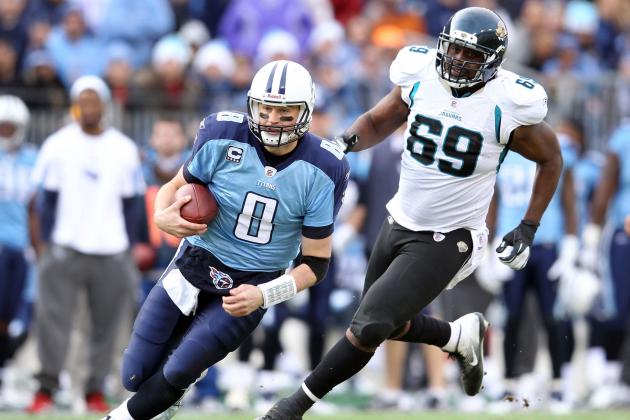 Andy Lyons/Getty Images

A big part of why the Titans surprised people last season with a 9-7 record was because of Matt Hasselbeck. He was critical to the Titans' success, and he will be again for at least the first part of the schedule.
Hasselbeck will have to compete with Jake Locker in training camp to retain his starting role. Since he's the veteran who's coming off a great season statistically, he shouldn't have a problem being the starter in Week 1 against New England.
The problem will be whether the aging quarterback can stay healthy and how long his leash will be if the Titans get off to a slow start.
Hasselbeck obviously has to play well against the Titans' tough early opponents if they're going to avoid a 1-3 or even 0-4 start.
We all know how nearly impossible it is to make the playoffs after that kind of a start, so hopefully, Hasselbeck picks up where he left off last season.
Wesley Hitt/Getty Images

Sooner or later, Jake Locker will become the starter for the Titans in 2012. Whether it's due to an injury from an aging quarterback or because of a slow start is up for debate.
Locker played well in limited action during his rookie campaign. He nearly led the Titans to upset wins over Atlanta and New Orleans.
Realistically, Locker is going to go through some growing pains once he becomes the full-time starter. What the Titans can't afford is for Locker to have a Blaine Gabbert type of year.
Locker will need to figure out a way to be productive with this primarily young offense. That might mean extending plays with his legs much like Vince Young did in his rookie year.
The only way the Titans have success is if they get solid quarterback play to lead these young receivers.
If Locker is thrown in after an 0-4 start, then it will probably be too late for Locker to get the Titans into the playoffs. However, the team can still enjoy success and know that their future is in good hands at quarterback.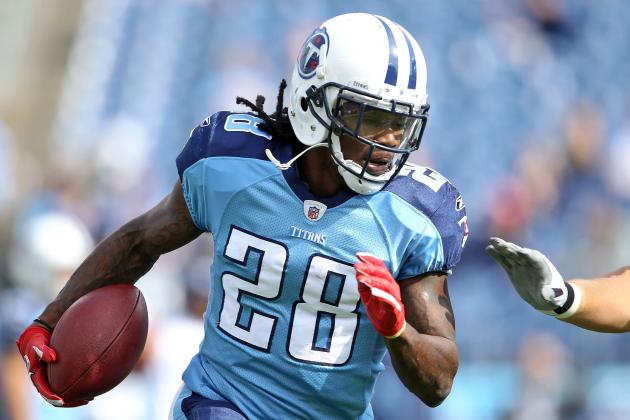 Andy Lyons/Getty Images

All the cards seem to be in place for Chris Johnson to have a bounce-back year. For starters, he's actually in contact with the team and isn't holding out.
Johnson has to be more reliable on first-down runs in 2012. There were too many times when Johnson failed to get anything and left the offense in a tough spot on second and third down.
For the Titans to really become a potent offense, Johnson has to start gaining those consistent chunks of yards. The long touchdown runs are nice, but the consistent gains that set up short, third-down conversions really can get an offense into rhythm.
Expect Johnson to remind everyone that he's still one of the better running backs in the league. Maybe not to the tune of 2,000, but to the point where the Titans have a more balanced offense. That will in turn make things easier on whoever is at quarterback.
If Johnson enjoys success again, then the Titans will too. It's really that simple.