NBA Free Agents 2013: Top 20 Free Agents to Hit the Market in the Summer of 2013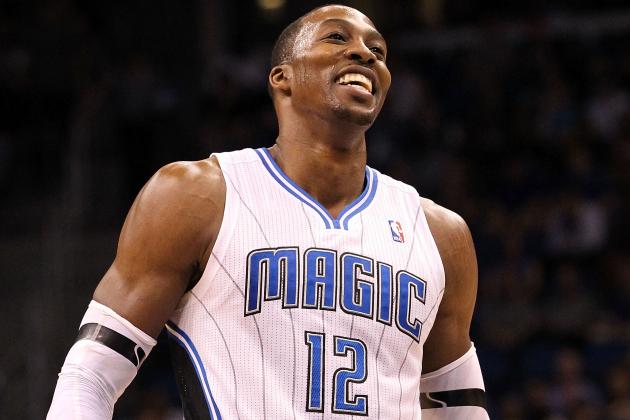 Sam Greenwood/Getty Images

The summer of 2012 has been a free agent bonanza for the NBA, with several big name players committing to new teams in just a few days and there is plenty of top-notch talent still available.
As team executives survey the market, they must consider which players from their own team and opposing teams will be eligible for free agency next summer as well.
Franchises that will have a lot of money coming off the books next year, as well as those that strike out on their targets this summer, will be looking towards next summer's crop of free agents sooner rather than later.
The free agent class of 2013 may include three franchise players in Dwight Howard, Chris Paul and Andrew Bynum, and it is shaping up to be much deeper than this year's group.
Here are the top 20 players who could hit the free agent market in 2013.
Begin Slideshow

»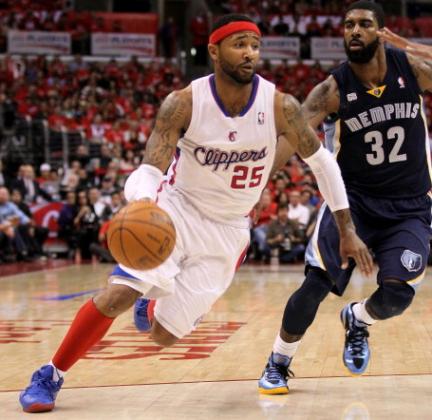 Stephen Dunn/Getty Images

Mo Williams can put points on the board in a hurry. Though he's started for much of his career, his streaky shooting is best-suited for the sixth man role.
Williams' greatest strength is his versatility. The 6'1'' combo-guard can play point guard and he can also slide over to the two.
He has the quickness to beat his man off the dribble and uses a soft floater to finish over big men in the paint. He's also capable of getting hot from behind the three-point line.
Williams is not likely to replicate his 2008-09 campaign when he averaged 18.3 points per game, but he carries enough scoring punch to lead any team's second unit.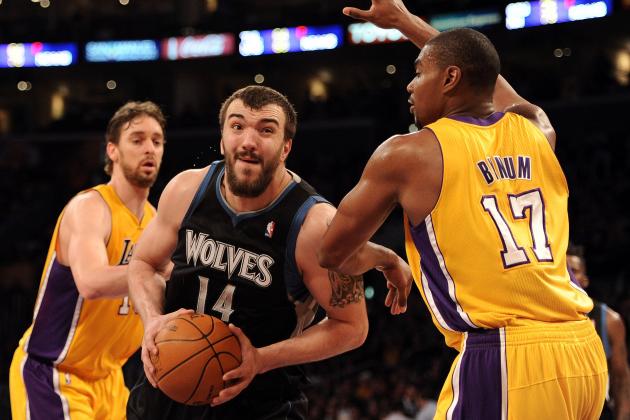 Harry How/Getty Images

Pekovic established a reputation as one of the best centers in Europe before joining the Timberwolves prior to the 2010-11 season. It took him a full year to adjust to the NBA, but once he did, he took the league by storm.
The Montenegro-native averaged 13.9 points and 7.4 rebounds for the T-Wolves in just 26.9 minutes per game last season.
By doing the dirty work on the boards and banging with the opposition's big man, he frees up Minnesota's All-Star Kevin Love to play on the perimeter.
Pekovic is certainly in Minnesota's long-term plans, but if he continues to build on this past season, they'll face some fierce competition for his services when he becomes a restricted free agent next summer.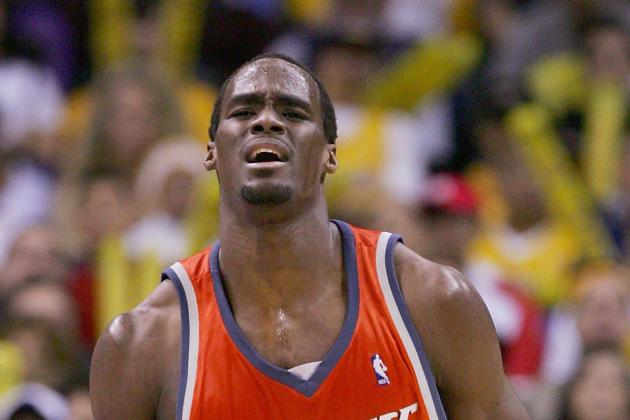 Lisa Blumenfeld/Getty Images

It's hard to believe that the Orlando Magic contemplated selecting Okafor instead of Dwight Howard with the first pick in the 2004 draft.
The former UConn star is a solid rebounder and shot-blocker, though he never achieved the level of success many scouts had predicted for him when he entered the league. Surprisingly, his numbers have declined over the past few seasons.
Okafor was dealt to the Wizards on June 20th and has an early termination option in his contract, which would allow him to become a free agent following the 2012-13 season. It may be hard for him to walk away from the $14.5 million he's owed in 2013-14.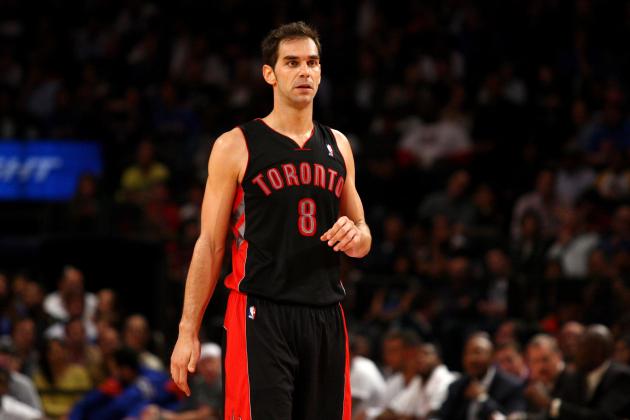 Chris Chambers/Getty Images

Calderon doesn't dazzle fans with feline-quickness or flashy finishes, but he's as steady as they come at the point guard position.
He knows how to run an offense and is routinely among the league-leaders in assist-to-turnover ratio. He can also knock down the open three if the defense sags off of him.
Calderon's status is a bit up in the air since the Raptors acquired Kyle Lowry from the Rockets on Thursday.
They may choose to use the amnesty clause on Calderon, making him a free agent this summer. Otherwise, plenty of teams will be happy to add his steady hand to their backcourt next summer.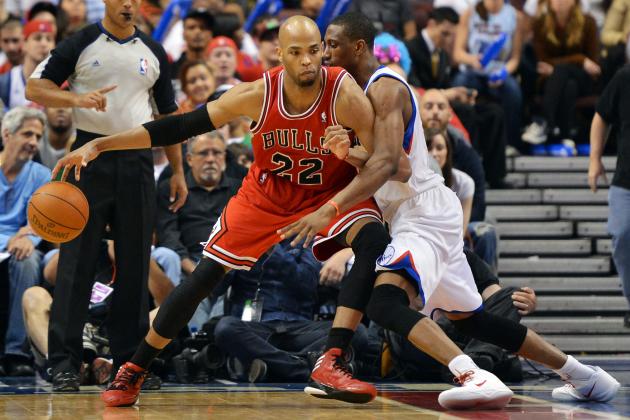 Drew Hallowell/Getty Images

Gibson's athleticism and intensity fit nicely into Bulls' coach Tom Thibodeau's defensive scheme, and he's thrived as a shot-blocker with the second unit.
Gibson proved himself capable as a starter when Carlos Boozer missed stretches of games with various injuries, but his minutes have been limited due to a crowded Bulls frontcourt.
The power forward's future with the team will depend to a large extent on whether the Bulls match the $25 million offer Houston made to Chicago's restricted free agent Omer Asik.
Gibson can increase his value on the free agent market by developing greater consistency on his jump shot.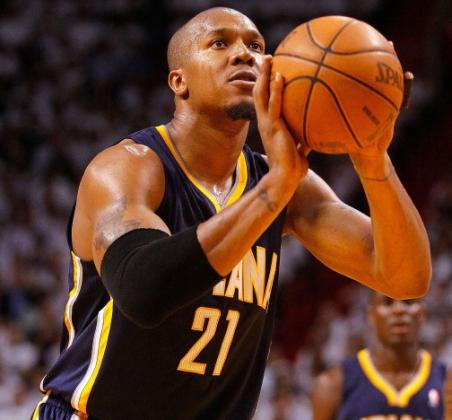 Mike Ehrmann/Getty Images

West averaged over 20 points and 8.5 rebounds per game for two consecutive seasons, earning All-Star nods in 2008 and 2009.
In March of 2011, he tore the anterior cruciate ligament in his left knee, but still chose to opt out of the final year of his contract a few months later.
Last December, the Pacers signed him to a two-year deal and West provided an improving Pacers team with veteran leadership and a legitimate post option.
If he can elevate his numbers to their pre-injury levels in his second season after surgery, he'll be in line for a hefty pay-day next summer.
Ezra Shaw/Getty Images

Martin has been a reliable scoring for the Rockets for nearly a decade, averaging over 20 points per game for six different seasons.
Shooters like Martin who can score in a variety of ways are always in high demand and according to Sports Illustrated's Sam Amick, Martin may be on the move in the near future.
Amick cited sources close to Martin as saying that the shooting guard does not intend to resign with the Rockets when his contract expires next summer. It wouldn't be surprising to see Houston's aggressive general manager Daryl Morey deal Martin before or during next season as he continues to revamp his roster.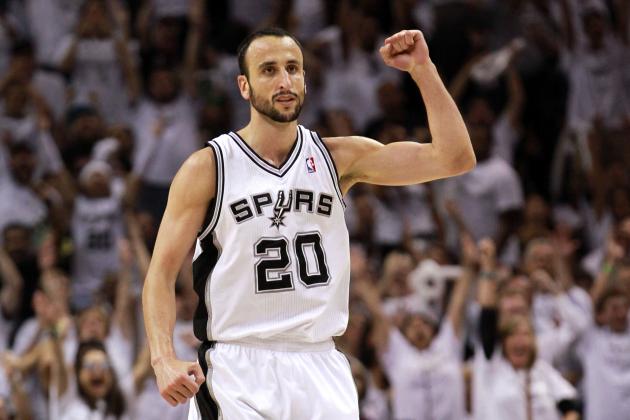 Ronald Martinez/Getty Images

Manu will turn 36 next summer, and if the current free agent frenzy has taught us anything, it's that teams are willing to pay for aging playmakers, especially ones with a championship pedigree.
Team executives know that Manu could fit in seamlessly with any team due to his professional approach and willingness to either start or come off the bench.
Manu doesn't appear to have lost a step yet and his ability to baffle defenders with his unorthodox moves may enable him to prolong his career a few years.
It's difficult to imagine this future Hall-of-Famer suiting up for any team other than San Antonio, but he wouldn't be the first star player to finish his career in a different city.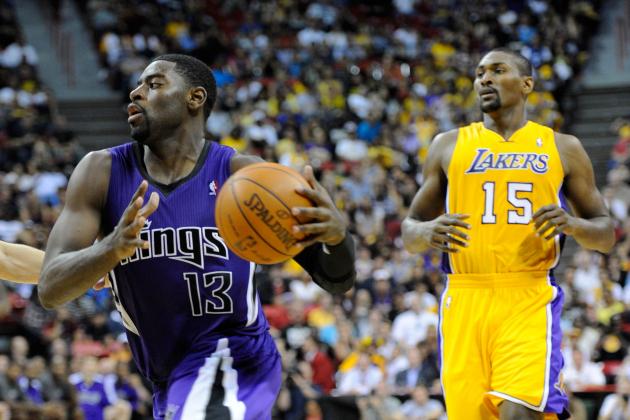 Ethan Miller/Getty Images

Evans has been an enigma over his first three seasons in the league. The Kings thought they had a superstar in the making when he averaged 20.1 points, 5.8 assists and 5.3 rebounds on his way to winning Rookie of Year.
Then Evans' numbers dropped over each of the past two seasons and he appeared to lose focus and confidence at times on the court.
The Kings moved Evans from point guard to shooting guard and even played him at small forward for stretches during last season. It's not clear if they view him as part of their future.
Evans is still just 22 years old. If the Kings don't lock him up to a long-term deal, there are many general managers who will take a gamble on a player with his talent.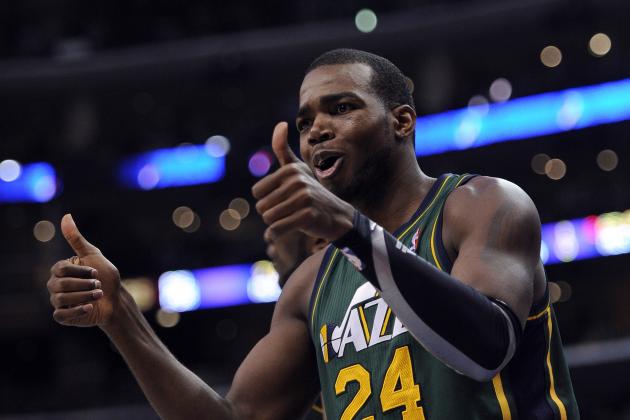 Harry How/Getty Images

Since the Jazz selected Paul Millsap in the second round of the 2006 draft, the undersized power forward has worked tirelessly to mold himself into a near All-Star caliber player.
Millsap is strong enough to bang with bigger bodies and has the agility to cover stretch fours. He's relentless on the offensive glass and has developed a passable jump shot from the elbow.
Jazz management loves the energy he brings to the team, but they are going to face some tough decisions next summer. Al Jefferson will also be a free agent, and Utah is grooming youngsters Derrick Favors and Enes Kanter to be their power forward and center of the future.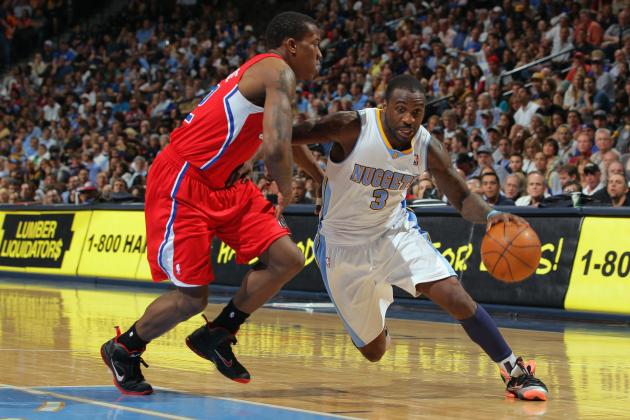 Doug Pensinger/Getty Images

Lawson was a steal for the Nuggets with the 18th pick in the 2009 draft. Few players in the league can match his quickness going end to end.
He averaged career highs in points, assists and steals this past season (16.4, 6.6 and 1.3 respectively) and keeps defenders honest with deadly long-distance shooting.
The diminutive point guard has yet to reach his prime and the Nuggets will be reluctant to allow him to test the free agent market. Lawson can expect a new deal in the neighborhood of $10-12 million per season.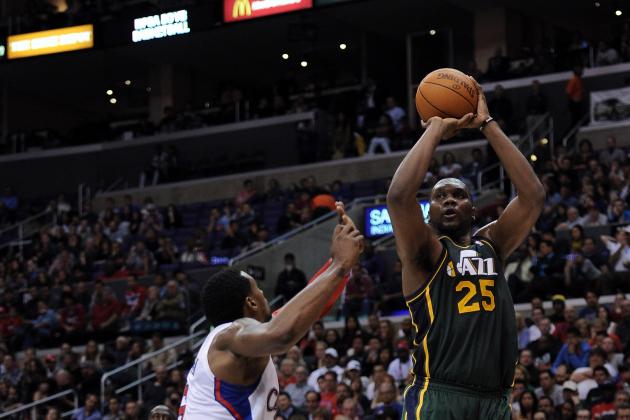 Harry How/Getty Images

Al Jefferson has been a model of consistency over the past several seasons and is one of a handful of players in the league capable of averaging 20 points and 10 rebounds per game.
His post moves are polished and he's not afraid to step out of the key and knock down a 15-foot jump-shot.
Jefferson's biggest weaknesses are his lack of athleticism and lateral quickness, which leaves him vulnerable against quicker big men in face-up situations.
It's easy to forget that Big Al is still just 27 years old and has many productive seasons ahead of him. He'll be one of the most sought after big men available next summer.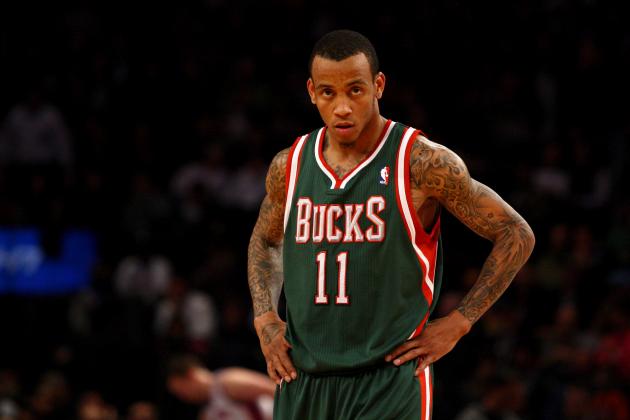 Chris Chambers/Getty Images

Monta Ellis is a blur with the basketball and an electrifying finisher around the rim. He averaged a career high 25.5 points per game for Golden State during the 2009-2010 season.
He is virtually unstoppable when he's knocking down his outside shots, though much like Gilbert Arenas in his prime, it's difficult to fit him into a team concept. He needs the ball in his hands, but doesn't create enough shots for his teammates to warrant running the offense through him.
Ellis has an early termination option after next season and you can be sure he's going to look to cash in with a maximum contract.
The question is, will any team be desperate enough for a big-time scorer to give it to him?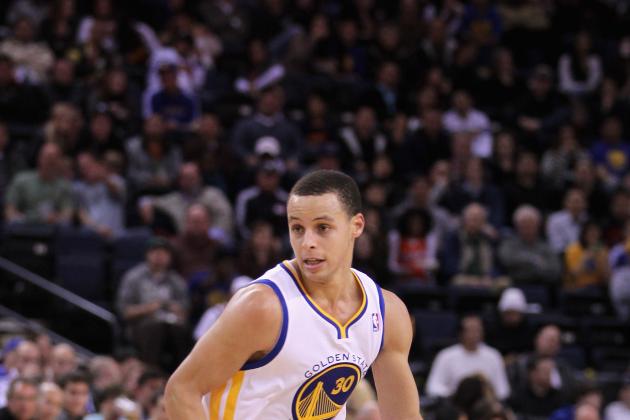 Ezra Shaw/Getty Images

Bill Simmons said it best when he called Steph Curry an offensive savant. Dell's son has a tremendous natural feel for the game and a jump shot so smooth, it will take your breath away.
The Warriors made it clear that they intended to build around Curry when they traded Monta Ellis to the Bucks in March.
Now Golden State is worried that Curry's ankle may be made of glass. A recurring injury to his right ankle slowed him for the entire 2010-11 season and also caused him to miss 40 games this past season. After undergoing surgery in April, he is hoping to return to the court in August.
The Warriors and the rest of the league remember how an injured ankle derailed Grant Hill's career. It will be interesting to see what the market is for Curry if he does not remain healthy next season.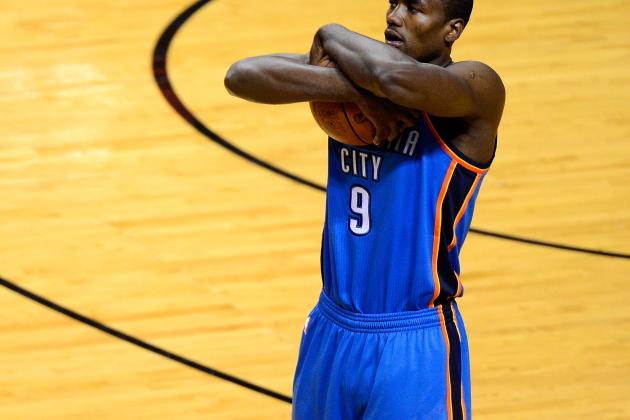 Ronald Martinez/Getty Images

Ibaka is a beast on the weak side for the Oklahoma City Thunder. The third-year forward averaged a league-high 3.6 blocks per game this past season and was named to the NBA All-Defensive First Team.
A native of the Congo, Ibaka has improved by leaps and bounds since first joining the Thunder in 2009, and at 22 years old, he still has plenty of room for growth.
Oklahoma City would love to keep their young nucleus intact. Westbrook and Durant are signed to long-term deals, but general manager Sam Presti may not be able to sign Ibaka and James Harden.
OKC's first pick in the 2012 draft, Perry Jones III, is a versatile big man out of Baylor University that could be the deciding factor. If he lives up to his promise, Ibaka may be expendable.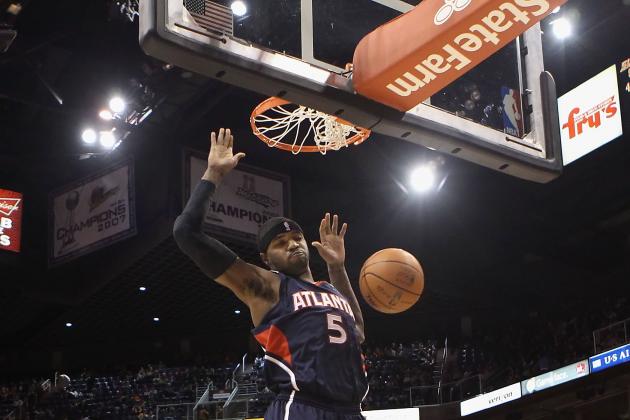 Christian Petersen/Getty Images

It took several seasons, but Josh Smith finally developed into the player the Hawks envisioned, a hyper-athletic forward who impacts various aspects of the game with his quickness and length.
Unfortunately, it appears that Atlanta won't be the beneficiary of Smith's maturation. The man known as J-Smoove has been asking Hawks management to trade him for the past two years and is almost certain to sign elsewhere next summer.
Danny Ferry already traded Joe Johnson and Marvin Williams during his first few weeks as the Hawks' general manager. Expect Smith to be next.
According to ESPN's Marc Stein, several teams have expressed interest in J-Smoove, including; Boston, Houston, Orlando and the Lakers.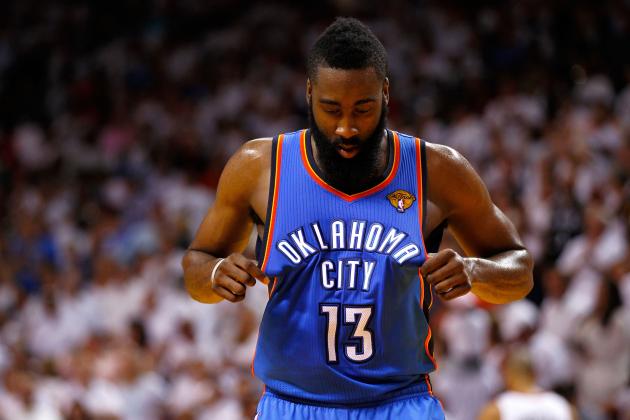 Mike Ehrmann/Getty Images

James Harden is the new Manu Ginobili, a multi-talented shooting guard with an unorthodox, yet old-school game, willing to play any role his coach asks of him in order to help the team win.
Harden took his game to another level this past season and took home Sixth Man of the Year honors. The former Arizona State Sun Devil became a reliable third scorer alongside Westbrook and Durant and was often the primary ball-handler in late-game situations.
Harden, like Ibaka is a restricted free agent, so the Thunder can match any offer he receives, which is almost certain to be a maximum deal.
.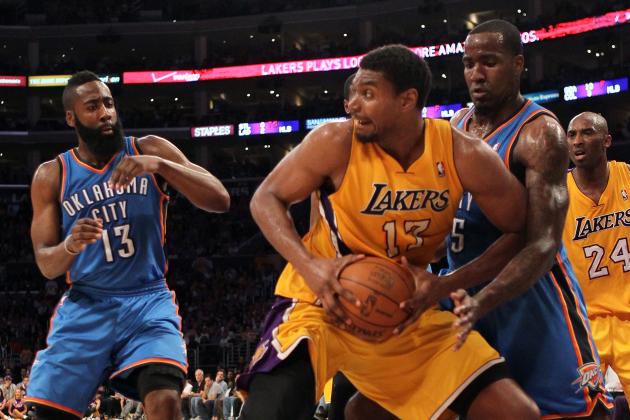 Stephen Dunn/Getty Images

Bynum had his best season in 2011-12, averaging 18.7 points, 11.8 rebounds and 1.9 blocks per game. Given Dwight Howard's recent back problems, the Lakers' star may be the most valuable center in the game.
Lakers executive Jim Buss is enamored with his prized big man, though questions remain about whether Bynum is mature enough to be a franchise player.
Rumors continue to swirl around a possible Dwight Howard for Andrew Bynum trade, though Buss has repeatedly stated that he expects Bynum to be with the team next season.
Assuming L.A. doesn't trade Bynum to Orlando, you can expect him to re-up with the Lakers for a max deal in the next 12 months.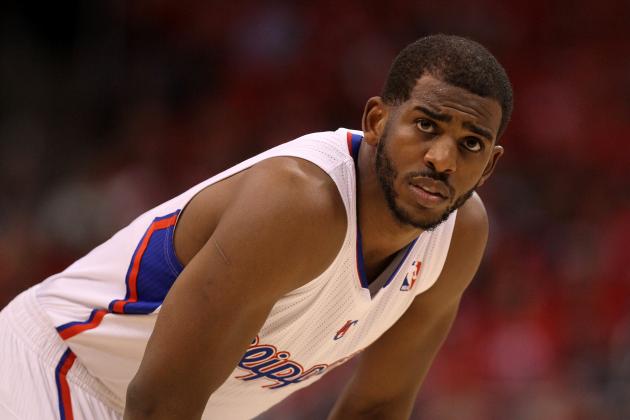 Stephen Dunn/Getty Images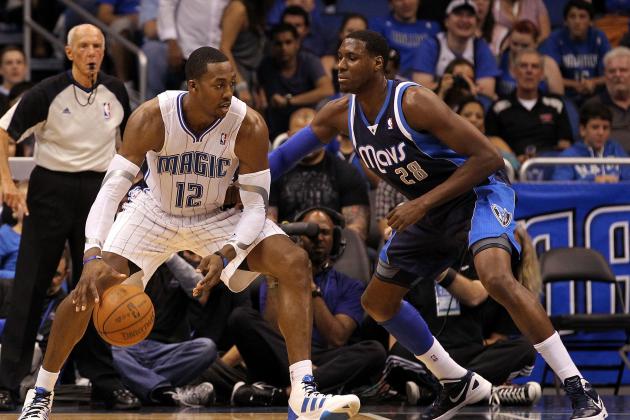 Sam Greenwood/Getty Images

The 2011-12 season is over, but the Dwight Howard saga continues. In the latest twist, Howard said there's only one team he is willing to sign a new contract with, and that is believed to be the Nets.
The problem is, Orlando isn't thrilled with the Nets' package built around center Brook Lopez, and it will be very difficult, though not impossible, for the Nets to make the finances work after taking on Joe Johnson's contract.
Other teams, including the Rockets and Lakers, have expressed interest in Orlando's big man. Despite his ongoing public relations disaster and recent back problems, Howard remains the most sought after member of the free agent class of 2013.