2012 NBA Free Agency: Which Playoff Teams Stand to Gain the Most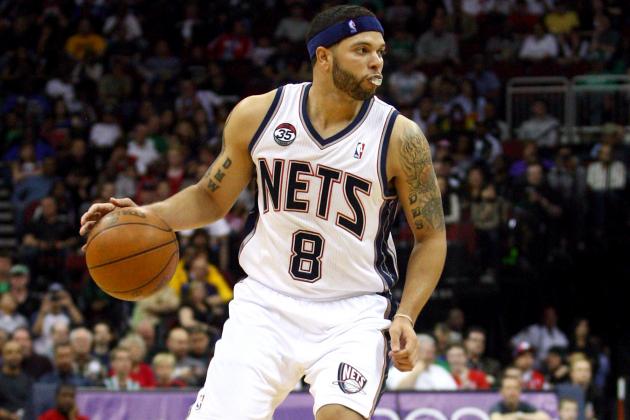 Chris Chambers/Getty Images

With the Miami Heat and Oklahoma City Thunder preparing to square off for game one of the 2012 NBA Finals tonight, other teams around the league are starting to make their push for the 2013 Finals by addressing their flaws.
The craziness of the offseason has already began and the rumors are hectically flying around like a full-court press. Big names are entering the unrestricted market, while options and restrictions will have teams jostling to provide the bigger signing bonus.
The 2012 free agency class includes blockbuster freeagents such as Steve Nash, Deron Williams, Brooks Lopez, Eric Gordon, OJ Mayo, Michael Beasley and future Hall of Famers Ray Allen, Kevin Garnett, and Tim Duncan. Some teams will wildly improve their stock while others will lose former franchise players.
Here are the 2012 Playoff teams who I believe will benefit most from this year's free agent class.
Begin Slideshow

»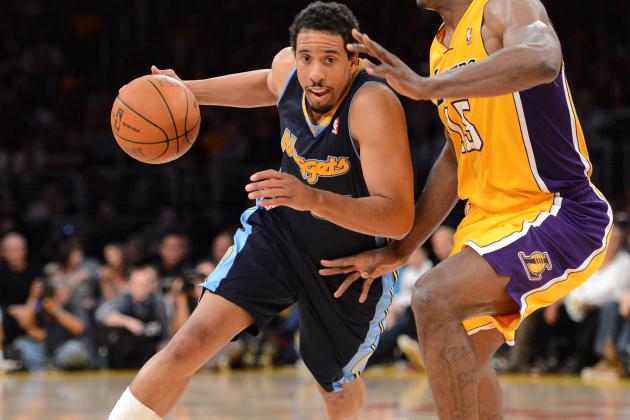 Harry How/Getty Images

The Nuggets found themselves just a game away from round two of the 2012 Playoffs. Although disappointing with eyes on the offseason there is some tantalizing optimism towards next season.
With their standing lineup, the Nuggets were one of the most productive teams in the league, ranking first in overall offensive production with 104.1 points per game, first in assists with an average of 24 per game, and eighth in rebounding with an average of 43.1 per game. Their point guard, Ty Lawson, had a breakout season and equally impressive postseason. All of this spells out good fortune considering that all but three players (Miller, Anderson, and Harrington) have less than five years of experience.
Could the young Nuggets become a Western Conference powerhouse in years to come? This offseason will help shape their future potential, beyond the 2013 season.
Despite having a top-ranked offense, Denver had a major weakness on defense. They ranked 29th allowing 101.2 points per game. Their main focus this offseason should be signing some defensive-minded players to help stave off opponents' runaway offenses.
One possible solution would be Lakers' small forward Matt Barnes, who has filled the roll of defensive specialist in LA, Orlando, and Golden State. His numbers my look banal with only 7.8 PPG and 5.5 rebounds, but he brings a high level of intensity while on the court and is tenacious when it comes to getting in a shooter's face. Mickael Pietrus could be a similar solution if the Nuggets can pry him away from Boston. Either would provide a spark for Denver's D.
There is also the concern that JaVale McGee may be wearing a different uniform next season. The loss of Denver's 7'0 down-low monster who averages 125.25 blocks a season will leave their paint presence vulnerable and force Masai Ujiri to shop for more than just defense but a new center as well.
In the backcourt, there is some brewing controversy. While Andre Miller has told the press that he has an interest in staying with the Nuggets, Ujiri and company will have to weigh whether that is what's best for Ty Lawson.
Christopher Dempsey for The Denver Post feels that keeping Miller around will stunt Lawson's growth: "Lawson can learn from Miller, but on the other hand, the Nuggets will use the veteran at critical moments, stripping chances from Lawson to gain valuable experience running the show when it matters most."
However, if Miller is sought out elsewhere, and George Karl still desires a veteran point guard to help groom the young Lawson and future star of the team, a viable option could be Derek Fisher. Fisher will bring some much needed experience to the young lineup, will help fill the defensive holes, but won't step on Lawson's toes too much.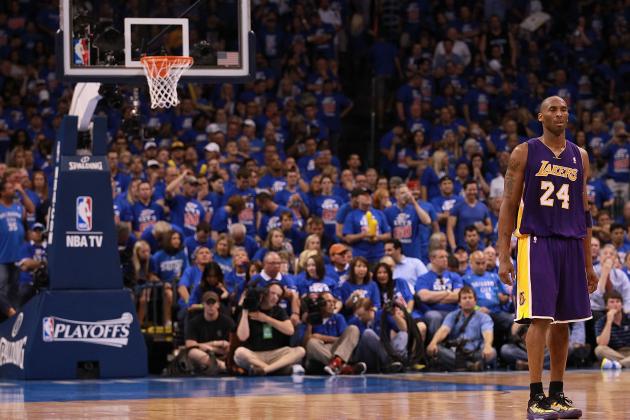 Ronald Martinez/Getty Images

As is the case with every offseason, the big question is who will Los Angeles sign to support Kobe?
Just weeks into their offseason, the Lakers' trade and free agent rumors have been off the handle, resembling an obnoxiously spoiled six-year-old's Christmas wish list – "I want that, that, and that" – rather than viable moves.
The following names have been swirling around blogs and forums: Dwight Howard, Derron Williams, Steve Nash, Andre Iguodala and Michael Beasley, to name a few. And on the trading block, names include just about anyone in a purple and yellow jersey other than No. 24. Trying to keep up with this mayhem will be as challenging as following a season of ABC's "Lost."
The real issue for the Lakers is at the point guard position. Mitch Kupchak has stated that he would like to retain Ramon Sessions, whom the Lakers acquired midseason to add a burst of open court speed to the offense. While Sessions produced down the stretch of the regular season, he came up flat in the playoffs, a concern for a title-minded franchise. Steve Blake isn't exactly a fix either.
Sessions will likely hunt for more money and less drama, knowing he can always return to the Lake Show, provided he is not replaced by a blockbuster free agent. The big name to pursue is Deron Williams, who like the popular girl during prom season, and will have bids from just about everybody.
Another possible and even less likely candidate is veteran Steve Nash, who doesn't exactly like Los Angeles or the Lakers, but may make a concession for the sake of a ring. I like the prospective tandem of Nash and Kobe for the sole reason that Nash can score but won't take possessions away from the Black Mamba. He will provide the surge of offense LA needs, fill the defensive gaps in the backcourt lost when Fisher was unloaded, and bring his ability to distribute the ball that stretches defenses thin, providing a lot of looks for both Kobe and Bynum (if he is still on the team).
But like I said, it seems unlikely. "Lake Show Life" blogger Chris Shellcroft in response to the Nash speculation wrote, "Well, nothing like jumping straight into the deep end of the rumor pool."
With Williams and Nash a relative pipe dream, it is likely Sessions will return and the Lakers will make a play at Kings' Ben Udrih. What will become of Gasol, Bynum, and World Peace, no one knows.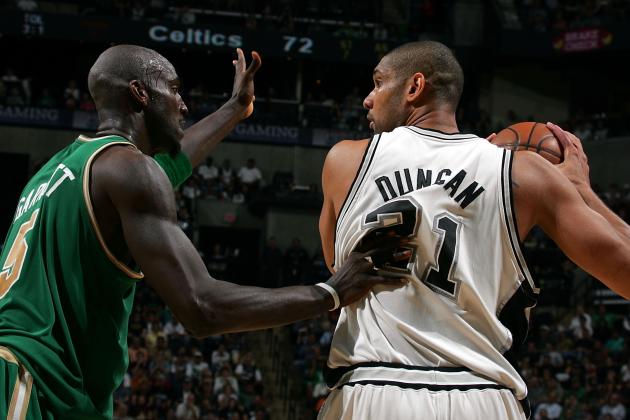 Ronald Martinez/Getty Images

The silent, steady team in San Antonio, who usually keeps itself away from the spotlight has found its name in the middle of the offseason tabloids.
The chatter starts with their future Hall of Famer, Tim Duncan, who starting July 1 will be an unrestricted free agent, (by title, not by practice). The likelihood of Duncan leaving the Spurs for another team is the equivalent of Jordan coming out of retirement for a third time to fill in for the injured Derrick Rose. The real concern is whether Duncan will return for another season in the black and silver.
In the postgame conference following Game 6, Duncan told reporters (as Spurs Nation reports) that he hasn't decide where his career is headed and will most likely sit on the decision for some time. "I haven't even thought about it, and I really don't care. I'll figure it out when it happens."
Bleacher Report columnist Peter Emerick advises the Spurs to "start preparing for life without Tim Duncan." However, San Antonio might employ the opposite strategy and go for broke by signing Kevin Garnett, postponing the rebuilding years for one more run at glory. Of course Garnett's name has come up in the thickest of NBA offseason gossip and much like Duncan, Garnett's two options may be retire or stay put.
But that doesn't stop fans from imagining the potential of the generation's most dominant big men sharing the same front court, not to mention Tony Parker, Manu Ginobili and Kawhi Leonard, with coach Gregg Popovich calling the shots. If you thought the Spurs were good this season…
San Antonio's offseason will most likely be summed up with a lot of reflection and fans thanking Duncan for a wonderful career, or for deciding to give it one more shot.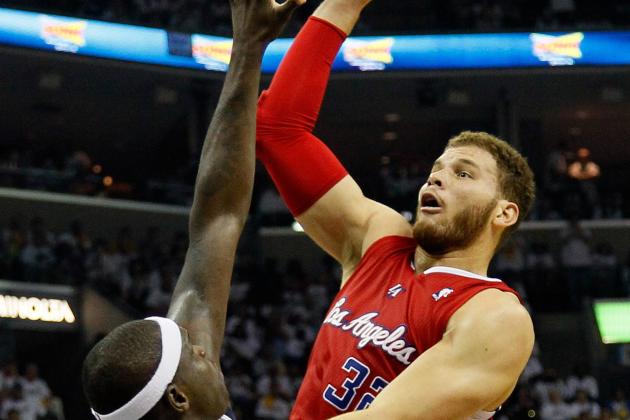 Kevin C. Cox/Getty Images

The Clippers were an electrifying team to watch in the 2011-12 season with the plethora of lob pass alley-oops, Blake Griffin throw-downs, and Chris Paul's cuts and crossovers. But highlights don't hang banners, and neither do Kia sponsorships. The revamped Clippers may have looked shiny on the surface, but now need to address some of their internal flaws.
Clips Nation beat writer Steve Perrin writes, "The Clippers roster, built in the haphazard manner that it was, had many redundancies — valuable players that were too similar to each other and did not address weak aspects of the roster." One of the greatest redundancies was the excess of shooting guards starting with Paul, Billups, Bledsoe, Williams, Young, Foye, and Leslie. They hoarded more guards than the Golden State Warriors.
With the emergence of Bledsoe this season, it is OK to let Foye and Young walk. Billups is worth re-signing as a cushion for injury, considering the poor health the Clippers had all year. Finally, despite Mo Williams' desire to stay in LA, he would be worth waiving for some cap room.
Kenyon Martin is also worth signing because of the lack of depth in the frontcourt, plus he can make mid-range jumpers, alimited skill at the 4 an 5 position. DeAndre Jordan and Blake Griffin are both tremendous athletes but lack the polished post play needed to transform the Clippers into an elite team. A big man could help take the brunt off of Griffin, who seems over-matched on the blocks.
If the Nets struggle re-signing their long list of restricted and unrestricted free agents, LA should take a stab at Brook Lopez and/or Kris Humphries, both who could help shore up Lob City's down-low presence. Another noteworthy candidate is Juwan Howard, who will provide hustle minutes and strong leadership. Also he is a very good free throw shooter for a big man, something the Clipper's big bodies lack.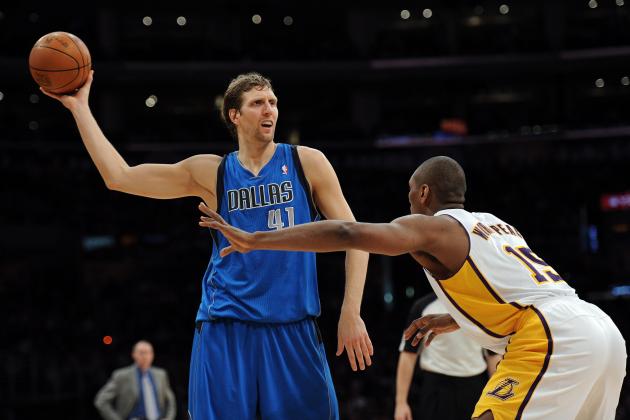 Harry How/Getty Images

The Mavericks seemed off all year, perhaps dragging from a championship hangover. No doubt both Dirk and Mark Cuban are hungry to recover from a lackluster season. If any team is willing to spend the money to make the proper adjustments, it is Dallas.
Shawn Marion and Dirk Nowitzki have a couple of years left in the tank. It won't be hard to provide them with an ample supporting cast. The tougher decision comes down to whether Cuban wants to re-sign longtime point guard Jason Terry or opt for the younger, fresher Deron Williams. Kidd will most likely walk and Cuban could even keep Terry as he pursues Williams, but the team is past ripened and competing in what has proven to be a young man's conference. Whatever he does, he needs to seek out younger players.
With his ability to drive and find the open shooters, Williams could revitalize the Mavs' attack. Other key free agent targets include Nick Young and perhaps O.J. Mayo (if the Grizzlies choose to let him go). Throw in a focused Lamar Odom with a less condensed season, and Dallas can once again be relevant in trophy talks. Don't forget it was only one year ago this team took down the Heat, and if the Spurs and Celtics have taught us anything this year, it's that just because you are old doesn't mean you are out of contention.
This offseason will likely determine the remainder of Nowitzki's career. If Cuban doesn't make moves, Dirk could wither away in Dallas, his apex already past.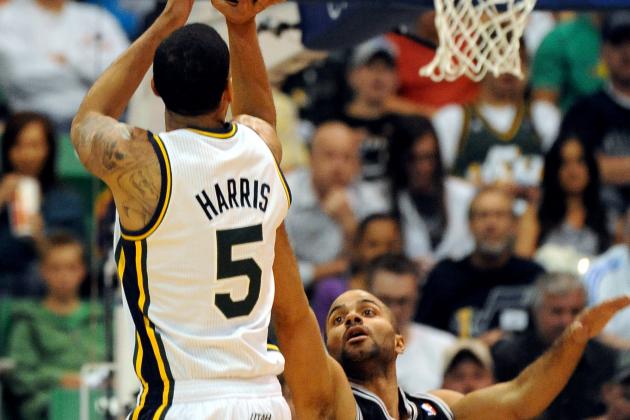 Steve Dykes/Getty Images

With Paul Millsap, Al Jefferson and Derrick Favors, the Utah Jazz have a frontcourt worth envying. Where they need a boost is in the backcourt, and the 2012 free agency is the perfect class to address those needs.
With Williams, Nash, Terry, Billups, Dragic, Nelson, Felton and Foye all on the docket, the Jazz certainly have a buffet of selections. Jason Terry, if not re-signed by Dallas, might be their leading candidate. He offers some quickness to compliment Harris' speed, experience and of course the ability to shoot from behind the arc. He might be the shot in the arm Utah needs.
Other high energy players such as Mickael Pietrus, Matt Barnes and Nick Young will also do the Jazz some good. If Brandon Rush isn't re-signed by Golden State, he could contribute in bunches with his mid-range jump shot.
This is the year where Utah can improve leaps and bounds by signing a veteran guard. Harris isn't worth ditching yet, but he doesn't equal championship potential on his own.