NBA Free Agency 2012: The 55 Most Attractive Players on the Market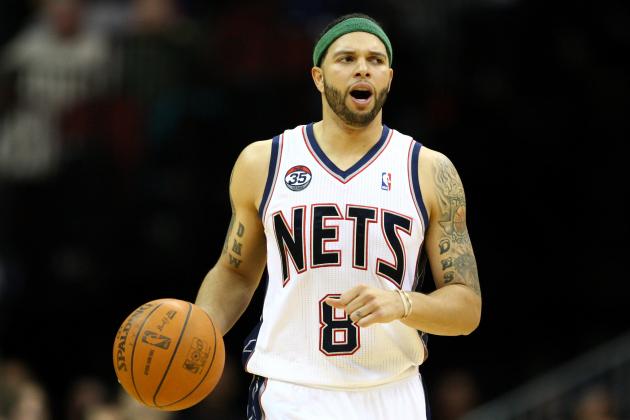 Chris Chambers/Getty Images

There's a tendency to define free-agent classes exclusively by which big names are on the market. And while the decisions of Deron Williams, Steve Nash and Roy Hibbert this offseason are sure to have a great effect on the basketball landscape next season, they paint an incomplete picture.
It's the next couple tiers of free agents who really change the course of basketball history. Where would the Celtics be without the contributions of Mickael Pietrus? Where would the Miami Heat be without the leadership and defense of Shane Battier?
Every offseason brings a new group of cheaper, less-heralded ballplayers that could potentially push a team over the edge. They may not be as sexy, but the most productive offseasons rarely are.
Here are the 55 best free agents who will test the marker this summer.
Begin Slideshow

»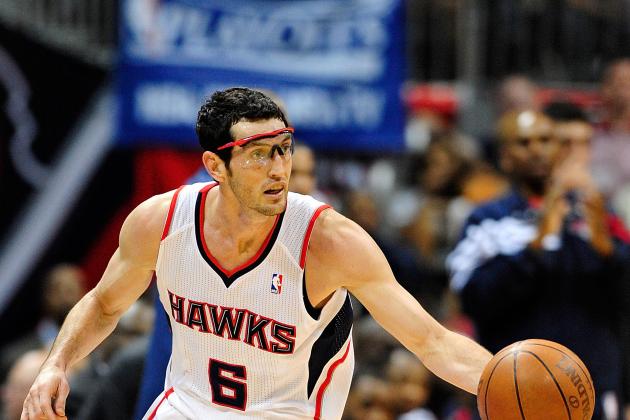 Grant Halverson/Getty Images

In 2012 Kirk Hinrich actually found a way to make himself look dorkier than he already did. But it wasn't the specs that made us uneasy with Hinrich's season; it was the career lows across the board.
Now 31 years old, Hinrich won't threaten to crack any team's starting lineup, but he's still a capable backup who could provide a crafty, veteran presence on a younger team.
His two short stints in Atlanta have provided his two worst seasons as a pro, so there's a chance he just doesn't fit their system. You could do much worse than Hinrich as your eighth man.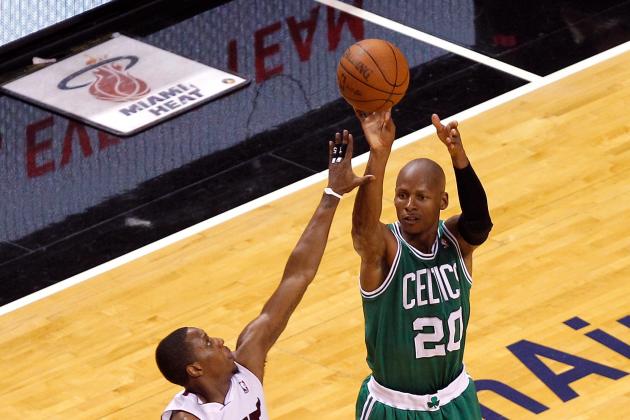 J. Meric/Getty Images

The demise of Ray Allen has been greatly exaggerated. Granted he's not the player he used to be, Allen is still a valuable commodity.
He's looked very creaky against the Heat in the Eastern Conference finals, but that is likely just the toll of a condensed season and a depleted playoff roster.
If he were able to latch onto an established roster next season—as opposed to one that needs him to play 35 minutes per night—he could keep his legs fresh and continue to rain threes well into the postseason.
His over-exerted effort this postseason has been gallant, but he deserves to be treated properly in his dotage.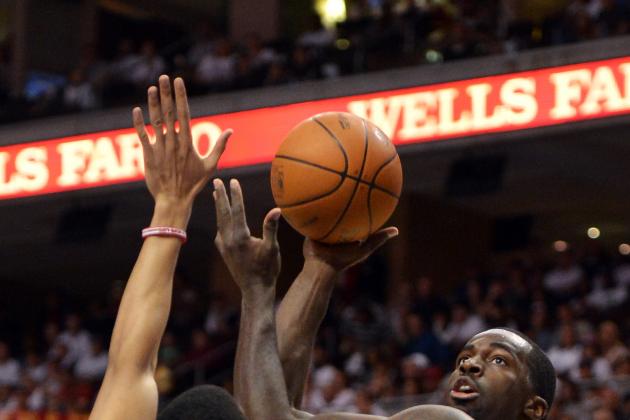 Drew Hallowell/Getty Images

Bass has been one of the postseason's big winners, and it could land him a nice deal later in the summer.
He has shown brief flashes of dominance, but it's his consistency as a supporting player that makes teams salivate over him. Bass has always been this good, but the national exposure he's garnered the past couple of months is sure to score him a nice payday.
He's got a player option, and it's hard to imagine why he'd want to leave Boston unless somebody makes him an unlikely Godfather offer. He fits in well with the other four Boston starters, where he is often neglected and given plenty of open mid-range looks.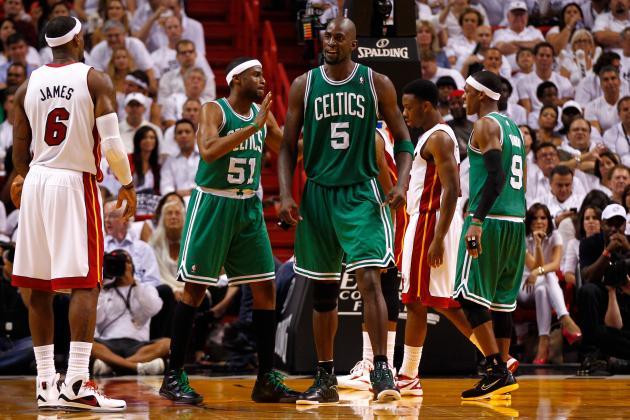 Mike Ehrmann/Getty Images

With the Celtics struggling about halfway through the regular season, KG decided it was time to hop in his DeLorean and turn back the hands of time.
And in finding the Fountain of Youth, Garnett has led the Celtics to the unlikely position they currently find themselves in: one victory away from representing the Eastern Conference in the NBA Finals.
His defense has been impeccable, and he's proven that he possesses the recherche combination of size, talent and (for lack of a better term) balls needed to abuse LeBron James in the post.
Even with his advanced age, Boston would be mindless to let the heart of their team walk away this offseason. And this is not a mindless organization.
Jonathan Daniel/Getty Images

For Jeff Green, one of the NBA's forgotten men, a change of scenery should be a breath of fresh air.
First and foremost however, he needs to make sure his mind and body are in the right place. Heart surgery kept him off the floor in 2011-2012, and although he'll be medically cleared next season, he should take every precaution necessary before he laces up.
Green is an impressive specimen both on and off the court; he's finishing up his English degree at Georgetown during his sabbatical from the Association.
Although he has stated his desire to return to Boston next season, it remains to be seen if the Celtics will take a flyer on a guy who: 1. just had an invasive heart procedure; and 2. didn't fit into the scheme particularly well in 2010-2011.
Either way, Green will get a shot somewhere next year and if he goes for the right price, he could be the steal of this free-agent class.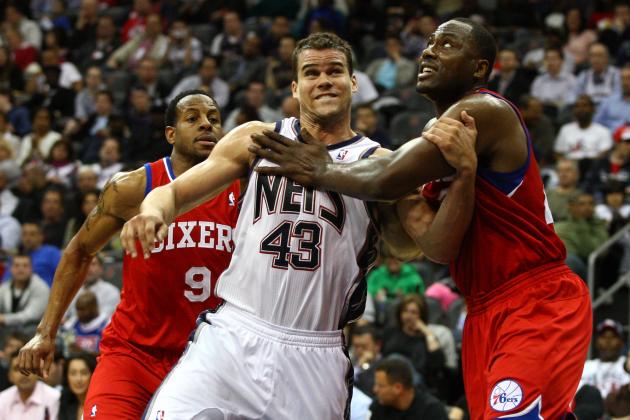 Chris Chambers/Getty Images

Humphries completed the pseudo-celebrity cycle in record time last year. He went from nobody, to C-list reality star, to divorced and universally hated in the blink of an eye.
But even if his brief dabble with fame made him an easy target for jeering audiences this season, Humphries continued to put up solid numbers for the Nets.
You don't have to like the guy, but you do have to concede that he's one of the game's most under-appreciated rebounders. If he were smart, he'd find his way to a small-market team that's devoid of interior toughness—somewhere like Toronto—and try to re-invent his image.
But he's already proven his intellect to be questionable, so this could go in any number of directions.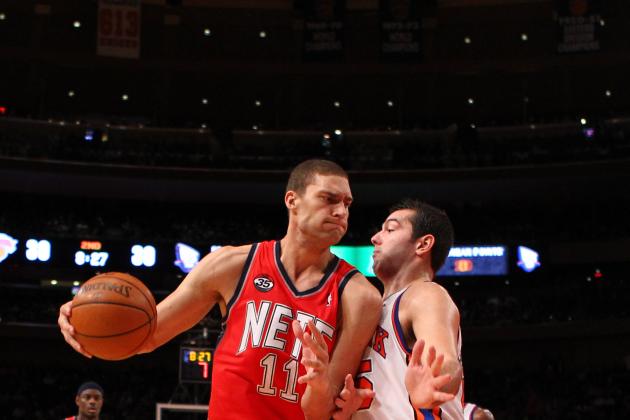 Al Bello/Getty Images

Measuring Lopez's NBA success is a matter of how much you expected and continue to expect from him.
If you want him to be a lock for 20 and 10 every night and an annual inclusion on the All-Star team, he's going to disappoint you. But if you're looking for a guy who's good for 16 and seven and one of the few true centers in the league with an advanced low-post game, he's your guy.
It's all a matter of perception.
The Nets have a busy offseason ahead of them, and it's hard to say where all the dominoes will fall. But Lopez, their only restricted free agent, appears to be by far their safest lock to return.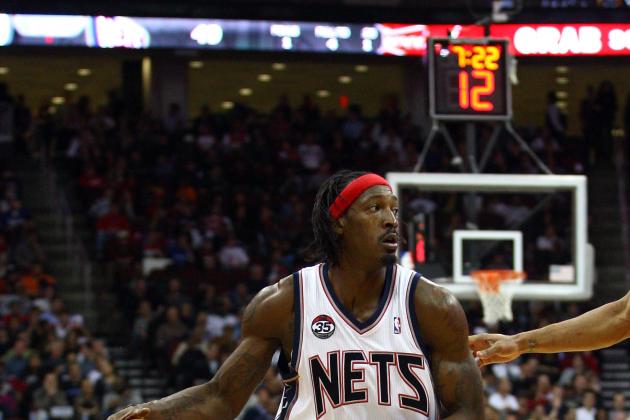 Chris Chambers/Getty Images

Woe to the Brooklyn Nets. (Better start getting used to calling them that).
The front office incomprehensibly traded their top-10 pick to Portland for a three-month loan of Gerald Wallace. The move was made to placate a clearly-unhappy Deron Williams in hopes that he would sign a long-term deal, but if Williams leaves this summer, the trade becomes exponentially more untenable.
And none of this is a knock on Wallace. He's one of the most underrated, versatile players in the league. But if Deron bolts, why the hell would he want to stay in Brooklyn? After withering most of his career away in Charlotte, he finally got a taste of mild success in Portland last season.
It would take a lot of money for him to sign his fate to yet another submerged ship.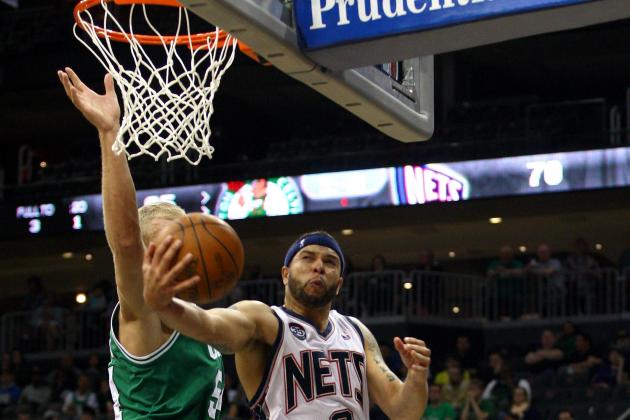 Chris Chambers/Getty Images

The grand prize of the 2012 free-agent class. After a highly successful run to start his career in Utah, Williams has quietly sulked his way through a year-and-a-half in New Jersey.
He never made any Dwight Howard-esque noise about how badly he wanted out, but that wouldn't have helped––when you're buried that low in the standings, nobody can hear you scream.
But D-Will hasn't lost his mojo, and relocating to a contending franchise would surely light a fire under his ass. He would be driven to remind us why the Who's better: Chris Paul or Deron Williams argument existed in the first place.
Look for Russian Mark Cuban to come at him with all the money he's got (which is a lot) this offseason. But in the end, he might have trouble competing with American Mark Cuban, who can offer Deron the one thing Prokhorov can't: competent teammates.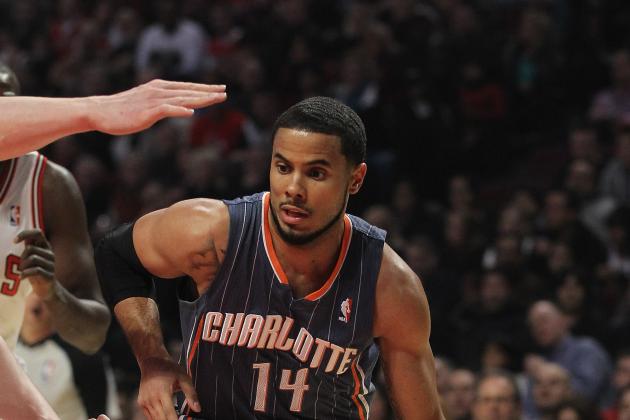 Jonathan Daniel/Getty Images

Augustin has publicly announced his desire to return to the Bobcats; the results from his subsequent CAT scan are due any day now.
Since drafting Augustin, Charlotte has hardly returned his faithful sentiments. They took Kemba Walker in the first round of last year's draft, then floated his name around at this year's trade deadline.
Going back to Charlotte sounds like a great plan at this juncture, but that will all change if a stable, credentialed organization comes calling this summer. It's like telling your friends you can't wait to come back for year two of community college, then getting a transfer-acceptance letter from Duke.
Augustin would be an upgrade over almost every backup point guard in the league (the Suns used Sebastian Telfair this year, for God's sake), so expect a lot of teams to look into him.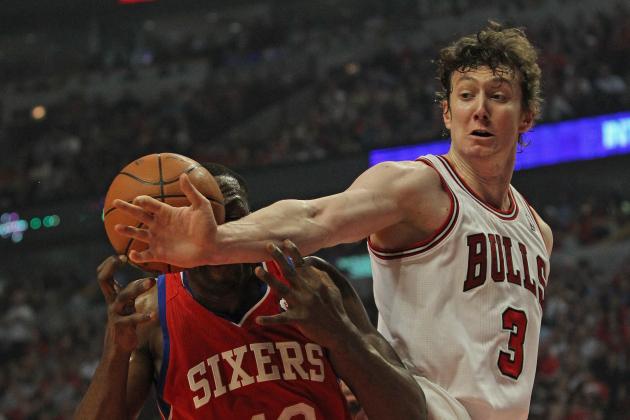 Jonathan Daniel/Getty Images

You'd think that if your backup center was a restricted free agent, you'd have an easy time bringing him back, should you be so inclined. But Omer Asik is a special case.
The 25-year-old Turkish center will be one of the most coveted big men in the league this summer. Reports have Chicago willing to match any offer he receives, but there's a chance one of the league's many frontcourt-starved teams could make a Godfather offer.
You can only pay a guy so much to come off the bench, right?
In the end, this might end up playing out a lot like Marcin Gortat's free agency a few seasons back. Gortat flirted with a myriad of other teams, but eventually the Magic were able to retain him. The Bulls will do everything they can to make sure he returns.
Christian Petersen/Getty Images

He ain't dead yet, folks!
Jamison has toiled in anonymity since the Wizards' implosion a few seasons back, but he's still playing at a pretty high level, especially for a 35-year-old.
And while he's lost some of the pep in his step, Jamison still has a deft touch from the elbow that can be duplicated by very few power forwards.
He'll probably want to join a team that's one or two pieces away from winning it all so he can make a couple last-ditch runs at a championship.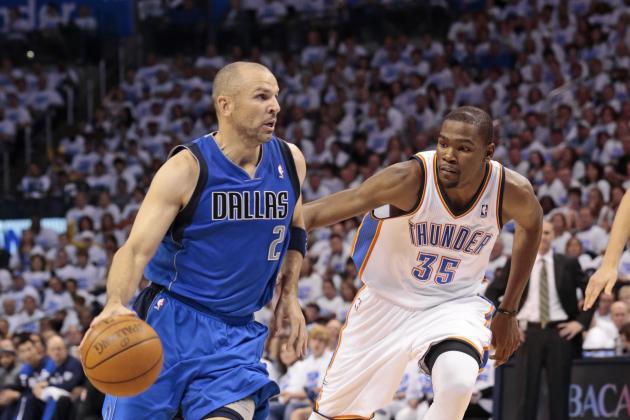 Brett Deering/Getty Images

His geriatric musculature may be beginning to fail him, but his mind is just as spry as ever.
With Dallas rumored to be a part of the Deron Williams Sweepstakes, it appears Kidd's time in Dallas has run its course. And while he never put up the kind of numbers we were accustomed to seeing at his other career stops, the ring on his finger says his stint in Dallas was a successful one.
Kidd will not want to play for a losing team in the final years of his career. This could limit his potential landing spots, since most winning teams don't have a hole at starting point guard.
He'll either have to swallow his pride and become a backup or hope for an ideal situation. New York and Miami both wouldn't be bad spots for him.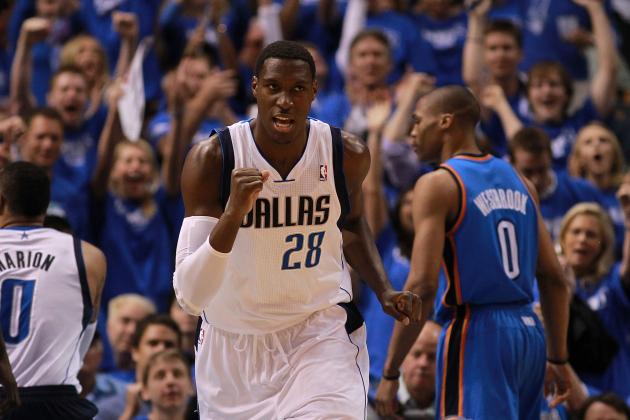 Ronald Martinez/Getty Images

Mahinmi looked lost at times in the 2011 NBA Finals, but he showed enough glimpses of potential to be counted on in 2012.
With the departure of Tyson Chandler, Mahinmi stepped into significant minutes for the Mavericks and actually performed admirably, considering his age.
He's raw, but he's got B-plus upside and A-minus athleticism at center. The Mavs have done a good job grooming him into the serviceable player he's become, which could potentially allow another team to swoop in and reap the rewards of their diligence.
The Mavs will try to hold on to him, but if they go on a spending spree this summer, Mahinmi could be a very likely departure.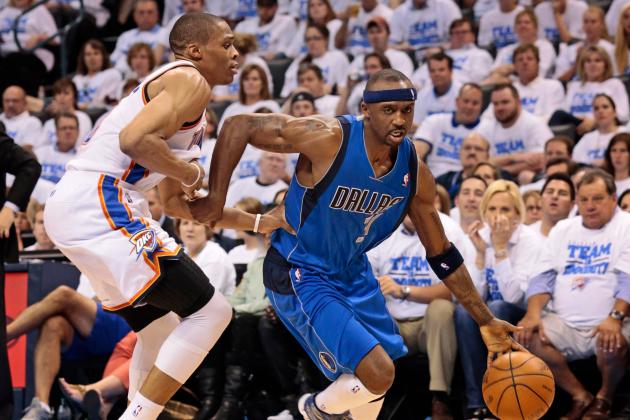 Brett Deering/Getty Images

As with the other two Mavericks on this list, Terry's future hangs in the balance with every decision Mark Cuban and the front office make this offseason.
Dallas would obviously love to keep a man who's been the league's paragon substitute over the past few seasons, but will they be able to afford him?
Jet would be a welcome addition to almost any team in the league, providing instant offense of the bench in ways that only a handful of other guards are capable of duplicating. Even at his advanced age, teams will be inclined to shell out money for that should the Mavericks balk.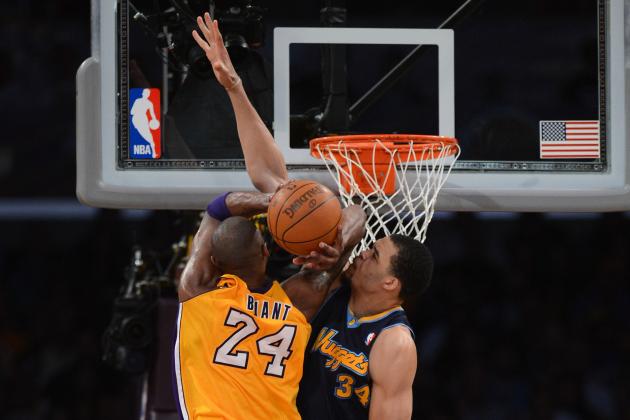 Harry How/Getty Images

Like many high-upside prospects in the Wizards' organization, McGee progressed slowly in Washington. For every SportsCenter Top 10 play he made, there were five boneheaded lapses in judgement that would have gotten him benched on a deeper squad.
But he seemed to mature a little bit when he got to Denver. Surrounded by players who were used to winning, he looked like he was growing up by association—sort of like getting a contact high.
He's still got a ways to go, but he likes being in Denver. It would take a huge offer to get the restricted free agent to leave, and the teams who are financially solvent enough to do so probably have their eyes set on bigger, more developed fish.
Look for him to stay put.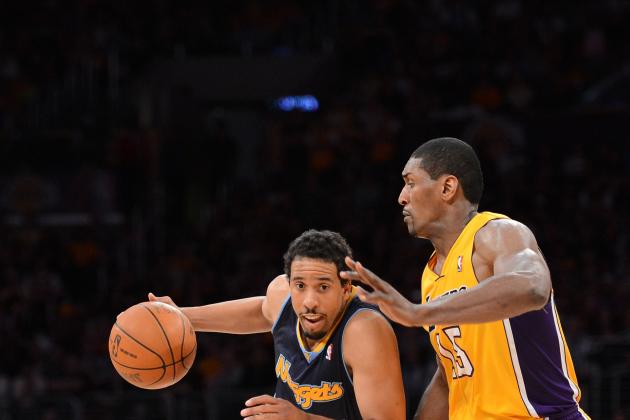 Harry How/Getty Images

Where will Andre Miller's career take him next?
Over the past few years, Miller has been passed around the league like the collection plate at church. But at each stop, he continues to produce at a relatively high rate.
This free-agent class has a plethora of veteran guard options, and Miller has more left in the tank than a lot of them. He could help a team make a deep playoff run coming off the bench if he goes to the right place.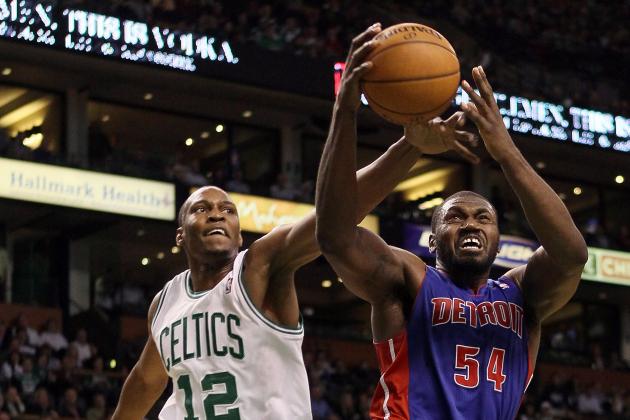 Elsa/Getty Images

Maxiell must feel like he's been running in place. When he started with the Pistons, Maxiell was a spark plug, coming off the bench and providing energy for a championship-caliber team. Now? He's a spark plug who (normally) comes off the bench for a lottery-caliber team.
I think a change of scenery is in order.
Maxiell is barely on the good side of 30, so if he goes to the right team, there's a chance he could make the last chunk of his career as successful as the first chunk. The Pistons have some good pieces in place, but they're years away from seriously competing.
He's a good bet to at least dip his toes in the water this offseason.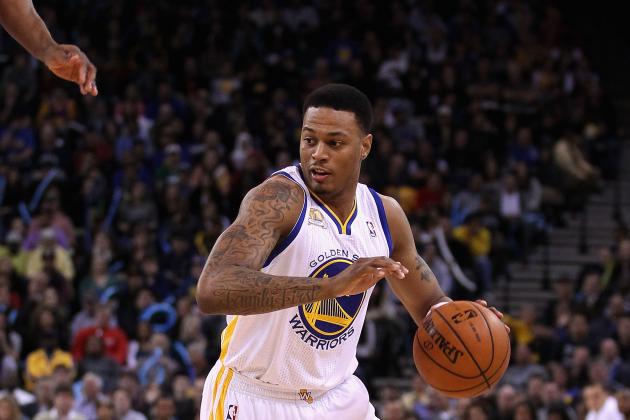 Ezra Shaw/Getty Images

Brandon Rush is a good player with some bad luck.
He was swapped for Louis Amundson before the season, leaving the Pacers right before they turned the corner into the realm of the competitive. Instead of winning a division this season, Rush had to endure yet another disappointing season in Golden State.
The Warriors, per usual, look pretty good on paper should they stay healthy. If Steph Curry and Andrew Bogut are on the floor, they could join David Lee, Klay Thompson and a TBD lottery pick to form a decent nucleus next season.
Players have stayed with teams for less. Rush is a restricted free agent, which makes it even more likely that he'll remain in Golden State.
Jonathan Daniel/Getty Images

Camby looked rejuvenated upon his arrival in Houston this year, providing the team with a defensive presence at center that they had been lacking since the retirement of Yao Ming.
Daryl Morey is an incredible GM; despite having to deal with multiple contretemps the past few years, he has always fielded a competitive roster. They just missed the playoffs in the west this season, which probably would've translated into a No. 4 seed in the east.
Camby's play in the second half may get him a look from other teams this summer, but Morey will do whatever it takes to retain him.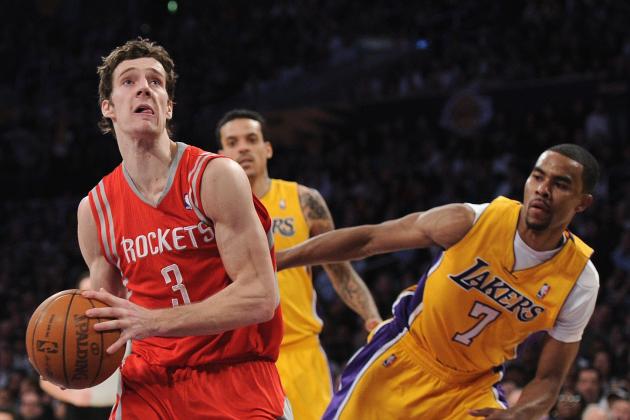 Harry How/Getty Images

Dragic stepped up in a huge way during his contract season, and he will reap the benefits of it this summer.
He has stated his intention to be a starter next season, saying he would prefer it to be with the Rockets. Houston has a big decision to make with the incumbent Kyle Lowry, who has hinted that he would like to be traded this offseason.
If Lowry comes back, Dragic is a sure bet to look at other options. Rumors have him potentially going to Portland, where his creative slashing would complement LaMarcus Aldridge very well.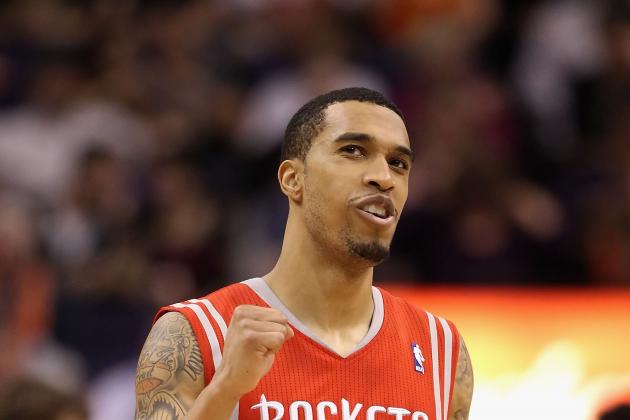 Christian Petersen/Getty Images

At this juncture, it seems that we know the book on Courtney Lee.
He burst out of the gates early in his career, but has plateaued since then. His ceiling isn't particularly high, but it's almost indistinguishable from his ground floor; he'll never be an All-Star shooting guard, but he'll never be a bad one either.
His defense and timely shooting will garner considerable interest from other teams—some who would offer him a bigger role than he has in Houston—but he's a restricted free agent and the type of player Daryl Morey likes. He'll stay put.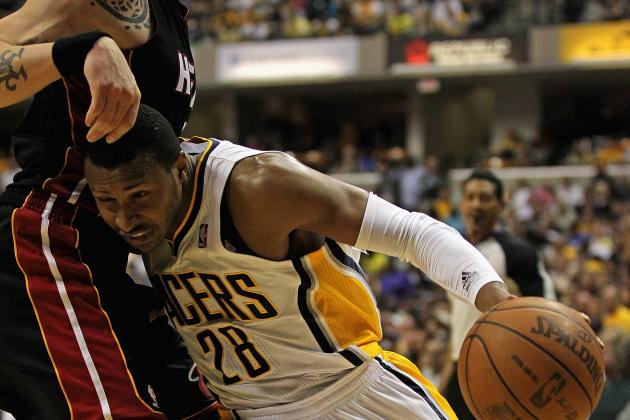 Jonathan Daniel/Getty Images

The Pacers acquired Barbosa at the deadline and got exactly what was expected: ecstatic flashes of brilliance coupled with insufferable stretches of recklessness.
So is the mercurial bravura of this diminutive Brazilian, who can shoot you into or out of almost any game he enters.
It was a bold move to acquire Barbosa, but he never quite fit the scheme in Indiana. The Pacers are at their best when they control the shot clock and facilitate their offense through David West and Roy Hibbert. And when they need to run, they've already got Darren Collison to start the break.
Another team will be captivated by Barbosa's high-scoring potential, and it wouldn't be shocking at all to see him walk.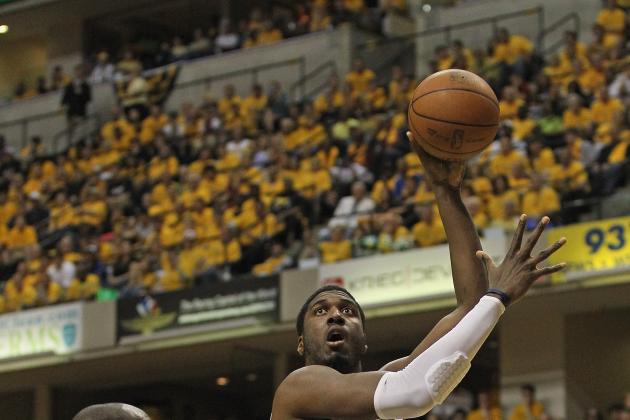 Jonathan Daniel/Getty Images

Things couldn't have gone much better for the gargantuan center in his contract year. He made the All-Star team, he wreaked havoc for stretches during the playoffs, and now he's in store for a well-deserved payday.
There aren't many seven-plus-footers in the league, and there are even fewer who possess the feathery touch that Hibbert does. Many teams are sure to do their due diligence on Hibbert, which should give him a lot of leverage in negotiations.
But unless the price gets absurdly exorbitant, the Pacers would be remiss not to match any offer he gets. He's too good and the team has too much momentum going for them right now.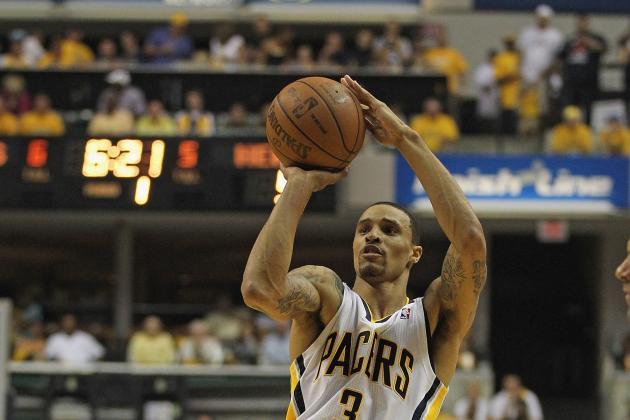 Jonathan Daniel/Getty Images

It's hard to say who got the best of the Spurs-Pacers draft night trade last year, but it's fair to say that neither team is complaining.
The Spurs gave up George Hill to move up into the top half of the draft, where they selected Kawhi Leonard. The Spurs happily bargained Hill, who was trapped behind Tony Parker and had Gary Neal breathing down his neck for playing time. The Pacers were already set on the wings, but needed a more stable point guard than Darren Collison.
Win-win.
Expect Hill to return to Indiana in 2012 and help them make another solid playoff run.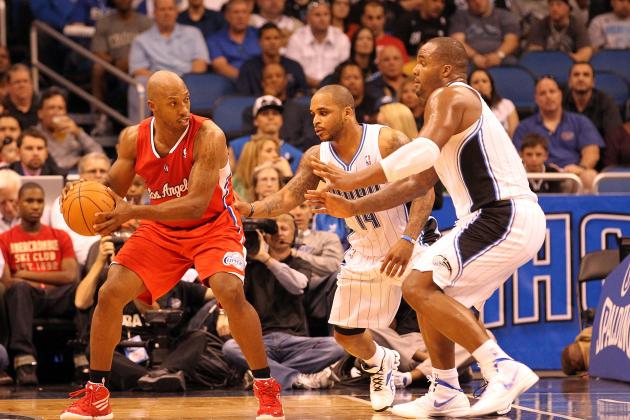 Sam Greenwood/Getty Images

The season was over before it ever really started for Billups, who went down with a season-ending injury very early in the year.
The Clips Show played him out of position at shooting guard, where Billups performed admirably but never really looked entirely comfortable.
His fate in L.A. depends largely on what they plan to do with their other two free-agent point guards and how he rehabs from his injury. For now, his status is up in the air.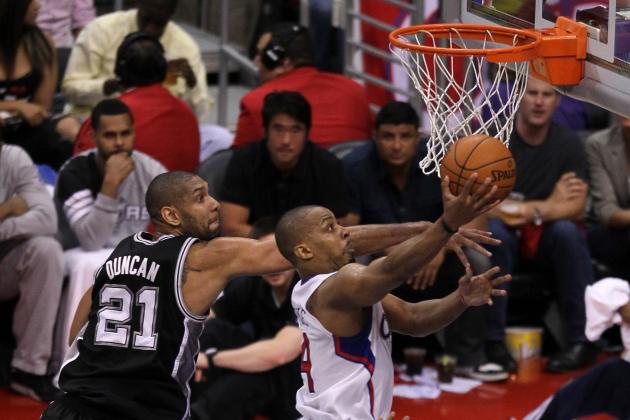 Jeff Gross/Getty Images

In the absence of the aforementioned Billups, Randy Foye filled in admirably and probably earned himself a nice little paycheck in the process.
Again, it's hard to make sense of the Clippers' point guard situation. They have Chris Paul and Eric Bledsoe, who aren't going anywhere, then Billups, Foye and Mo Williams, who are free agents.
Wherever Foye goes, his toughness and shooting will be valued and he'll continue to play at a high, if not unspectacular, level.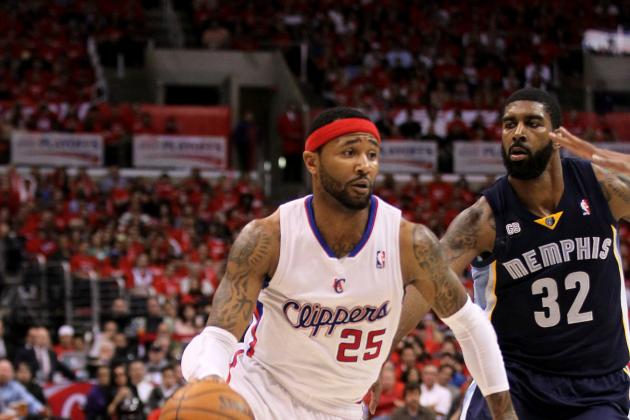 Stephen Dunn/Getty Images

Just how many point guards did the Clippers think they would need in 2012? Actually, strike that—trying to go into Donald Sterling's head is an exercise in futility.
Williams was a consummate professional in Los Angeles, despite playing fewer minutes than he had grown accustomed to in Milwaukee and Cleveland. He's not a prototypical point guard by any means, but a guy who can light up the box score like him will always find steady run somewhere.
If I had to handicap the Clippers' free-agent point guards, I would guess Foye is the most likely to be retained; he fits more naturally than the other two at shooting guard.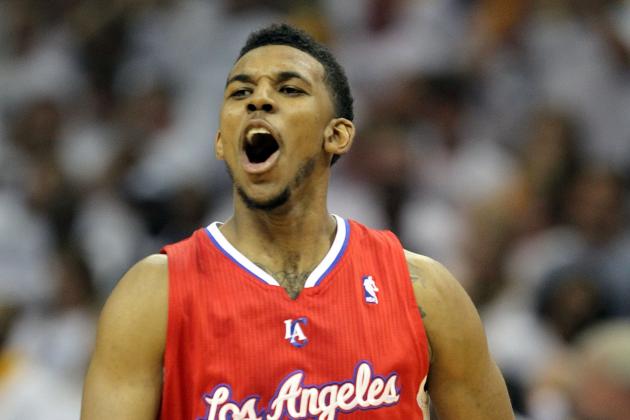 Andy Lyons/Getty Images

Nick Young's effect on a team is an infuriating conundrum.
On the one hand, who wouldn't want a silky-smooth shooting guard with prototypical size and range? But on the other hand, who would want a guy whose Twitter handle is @NickSwagyPYoung? At least his sartorial choices aren't as overweening as his twitter name...oh, wait.
Seriously though, Young may need to grow up and humble himself a little bit, but his talent is undeniable. Methinks he loves L.A. so much that he'd re-sign with the Clips even if there was more money on the table elsewhere.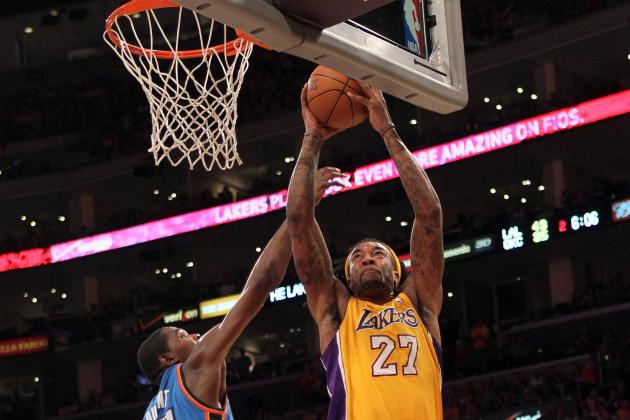 Stephen Dunn/Getty Images

The way we censure certain NBA prospect is insanely hypocritical.
Take Hill, for example. When he came out of Arizona, everybody knew he would take a few years to develop. He was labeled a high-upside project. But after a few years of lackluster production, we had already made up our minds that he was a bust.
We knew there would be a few years of lackluster production! That's what a project is.
But I'll digress. Hill began putting it all together when he arrived in L.A. this season, providing an energetic spark off the bench for The Lake Show. He wasn't Lamar Odom, but he was a reasonable facsimile.
His relationship with the Lakers is symbiotic; it's good for him and it's good for the team. Look for him to come back—possibly with a bigger role, should Bynum or Gasol be traded.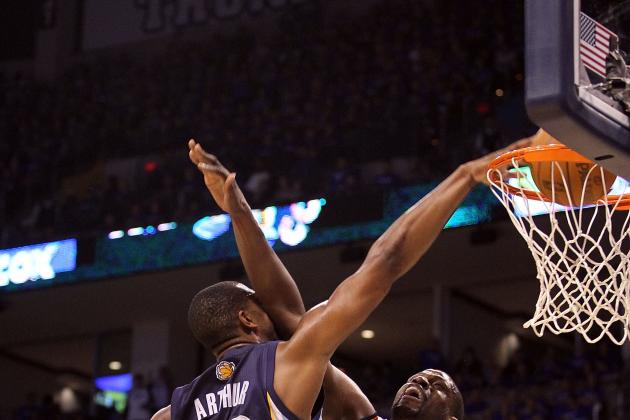 Ronald Martinez/Getty Images

Arthur was poised to build on a breakout 2010-2011 campaign when tragedy struck; he tore his Achilles, effectively ending his season before it began.
The Grizzlies could have used his length and athleticism against the Clippers in the first round of the playoffs.
Provided he comes back healthy, however, Arthur's injury might have been a blessing in disguise. As a restricted free agent coming off a major injury, he's unlikely to warrant the attention he might have had he stayed healthy.
Memphis should be able to get the big man for a discounted price.
Stephen Dunn/Getty Images

O.J. Mayo hasn't been a bad player in Memphis, but he hasn't been nearly as good as he was billed.
And when your name is inexorably linked with Kevin Love, whom the Grizzlies traded to acquire Mayo on draft night, the bar for success gets set even higher.
A change of scenery would probably assist Mayo's development, but Memphis isn't likely to let him walk away with no compensation. Could a sign-and-trade be in the works? Maybe.
Either way, Mayo won't be getting the paycheck he probably thinks he deserves.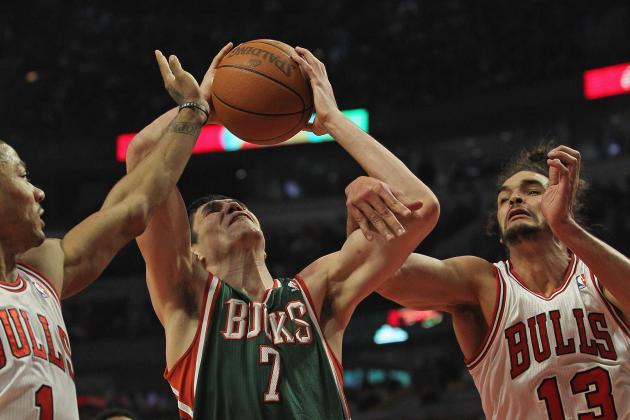 Jonathan Daniel/Getty Images

Ilyasova was one of the league's breakout players this year, and he'll be paid accordingly this summer.
The Bucks were in contention for a playoff spot the whole season. With Brandon Jennings and Monta Ellis getting a full offseason to learn how to play with one another, they should be poised to make another run next year.
But re-signing Ilyasova is pertinent to that endeavor. He fits Scott Skiles' system nicely, and he can beat you from inside and out. The Bucks have something to work with; they'd be wise to keep their core intact.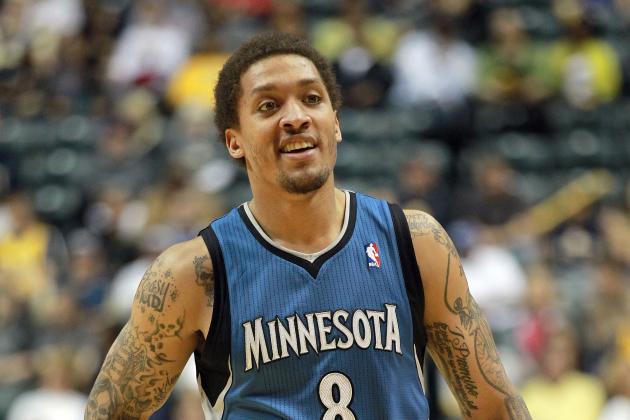 Andy Lyons/Getty Images

In his brief NBA career, Beasley has shown flashes of unstoppability, but he's also been plagued with poor shot selection and maddening inconsistency.
Like Mayo, his public perception is also marred by his inexorable comparisons to an NBA superstar—Kevin Durant. Beasley dominated the Big 12 one season after Durant did, then went second overall in the draft one season after Durant did.
He's struggled with depression and other off-court problems as well. But Beasley still has time to put it all together, and if he does, he could be a top-10 scorer in the NBA.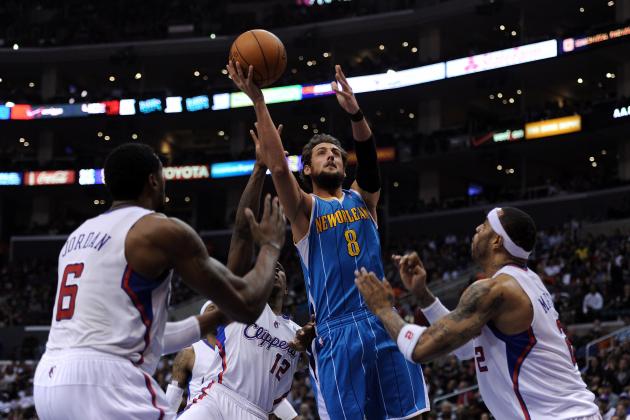 Harry How/Getty Images

A natural bench player, Belinelli performed admirably when thrust into the starting lineup in 2012.
He has never quite turned into the explosive, Ginobili-type weapon that he was supposed to be when he entered the league (their names even sound alike), but he's a very serviceable backup shooting guard.
If the Hornets bring Eric Gordon back to pair him with Anthony Davis, they would be wise to keep Belinelli's savvy and long-distance stroke around as a weapon off the bench.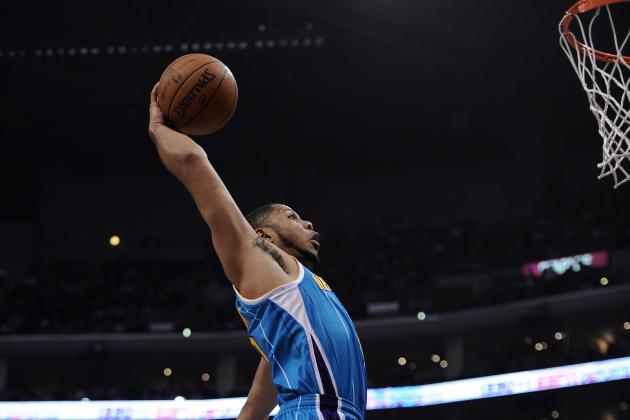 Harry How/Getty Images

Eric Gordon's first season in New Orleans never really got going, as he spent most of the year out of the lineup with injuries.
He has stated his desire to at least test free agency this summer—who can blame a young star for wanting to hold his fate in his own hands?—but he's a restricted free agent, and the Hornets have made it clear that they will match any offer he receives.
Gordon has all the tools needed to be a perennial All-Star. Paired with Anthony Davis and perhaps one of the many veteran point guards who will test the market this offseason, Gordon might be able to lead this team to a surprising No. 8 seed in the west next season.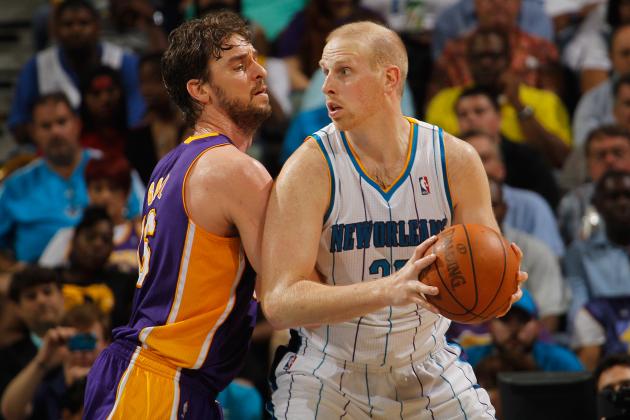 Chris Graythen/Getty Images

Of course, if they want to make a surprising, Jazz-type run to the playoffs next year, the Hornets would also be wise to retain Chris Kaman.
"The Caveman" is one of the most underrated big men in the NBA. He's a broad, plodding seven-footer with an efficient mid-range stroke and a feathery touch around the rim. His ambidexterity is a unique trait that makes him hard to stop with his back to the basket.
But alas, the Hornets have only given tepid support to Kaman, and in the wake of landing Anthony Davis, they seem reserved to the possibility of him leaving. If that's the case, somebody else could pick up a really important interior piece this offseason.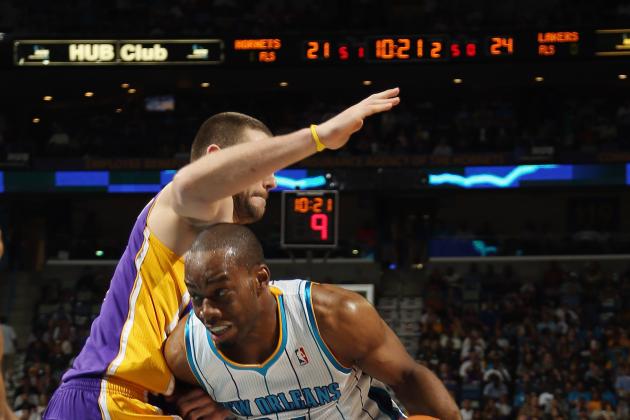 Chris Graythen/Getty Images

Landry is an undersized bruiser in the mold of players like Paul Millsap, DeJuan Blair and Kenneth Faried. He's the type of player that doesn't get talked about, but he always gives his team a better chance of winning.
He missed 25 games in 2011-2012, but he was effective when he saw the floor. He's stated his desire to return to New Orleans, but some other teams—the Sixers are reportedly interested in him—could come calling with better offers.
Jeff Zelevansky/Getty Images

Fields has been a pleasant surprise since being booed on draft night by the insatiable Knick fans. He may not be an NBA "athlete" per se, but he's got the prototypical height for his position and a pretty nice stroke from the outside.
Fields has been marginalized in New York ever since Carmelo's arrival, however. And even though the Knicks will try to retain him in their guard-depleted backcourt, he may find greener pastures elsewhere.
Golden State is reportedly interested, which would bring the Stanford product back to California.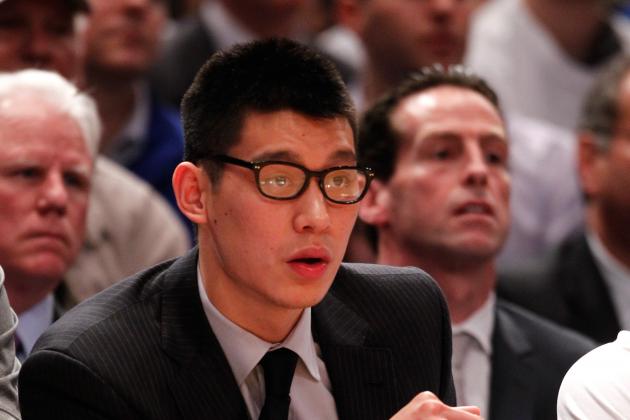 Jeff Zelevansky/Getty Images

What the hell do we make of Jeremy Lin's season?
After starting on a euphoric high, Lin crashed and burned pretty quickly. The magic slowly faded, and before he could try to get it back, his season was over.
There was widespread speculation that Lin might not be back next season, but the (likely) career-ending injury to Baron Davis and the opening-day-threatening injury to Iman Shumpert make that scenario unlikely.
Some attention-starved teams may poke around at Lin, hoping for a boost in publicity and ticket sales, but the Knicks actually like the kid and plan to bring him back.
If they don't and he goes onto to succeed elsewhere, New Yorkers might tear the Garden down brick by brick.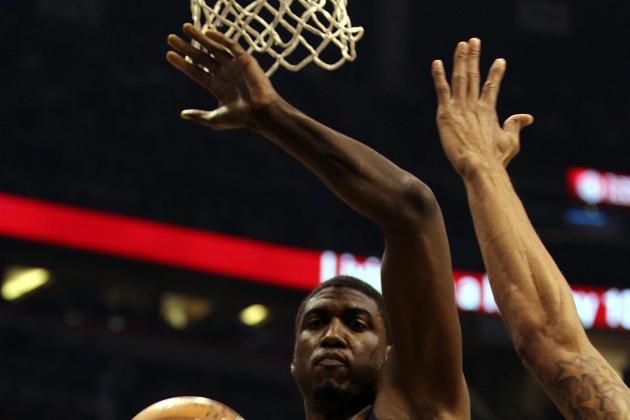 Marc Serota/Getty Images

Anderson had always been a good player, but he was one of the league's true breakout stars this season. He's probably the best perimeter-shooting big man in the NBA.
The Magic have a volatile offseason ahead of them, which will determine the fate of most of their established players; Anderson is no exception.
The league's reigning Most Improved Player is sure to garner interest from other teams. And if the Magic bring back Dwight Howard, why the hell would he want to come back and play with a quitter?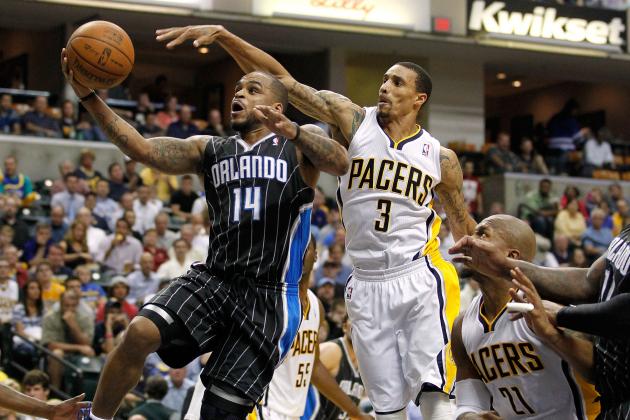 Gregory Shamus/Getty Images

Speculation has Nelson opting out of the last year of his contract, a move that nobody could blame him for making.
The volatile Dwight Howard situation wouldn't make next season very secure—especially for a player with an expiring contract—and Nelson would prefer to hold his fate in his own hands.
Never really a "true" point guard, Nelson can still score with the best of them, and has NBA Finals experience to boot. If he could wrap his hands around the idea of a 50/50 timeshare in some team's backcourt, he could be a very good signing.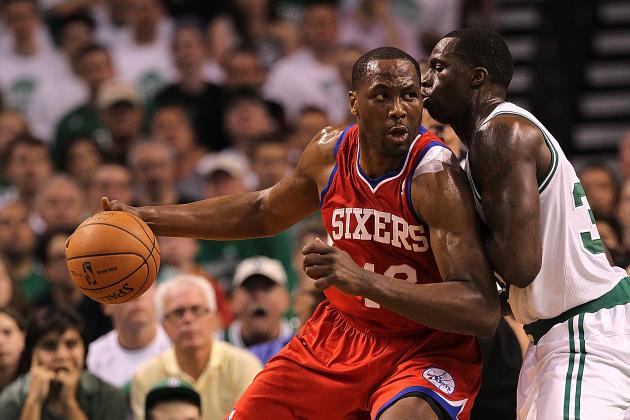 Jim Rogash/Getty Images

Brand is a shell of his former self, but the plodding, physical power forward has still proven to be effective. He lacks the explosion of his youth, but he's one of the most savvy post players in the game, and he provides an invaluable veteran presence to a young, upstart squad.
He's an ideal candidate for the amnesty clause this summer, particularly if the Sixers plan on making a splash somewhere in free agency, which they purportedly do.
Look for Brand to stay put and bring the Sixers back to the postseason.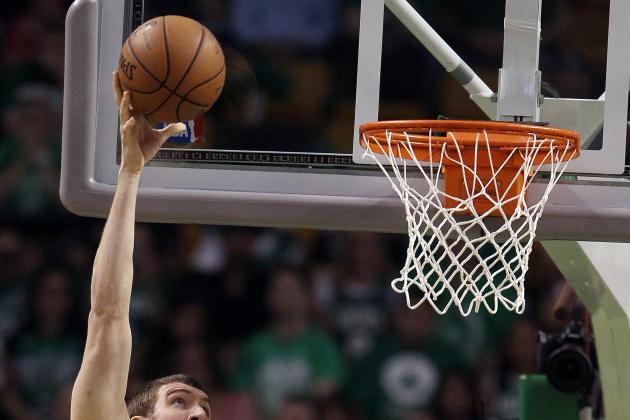 Elsa/Getty Images

Hawes has stated his desire to come back to Philly, and while the Sixers would gladly have him, that decision will probably rest solely on what the market bears.
Hawes may not understand his own value. He's a legit seven-feet tall with subtle athleticism and a good feel around the basket. What team in the NBA isn't looking for that?
The Sixers have other free agents to re-sign and are poking their nose around other players to bring in as well. If Hawes feels the love from another team while the Sixers are putting him on the back burner, his attitude may sour.
Philly would be wise to not let that happen.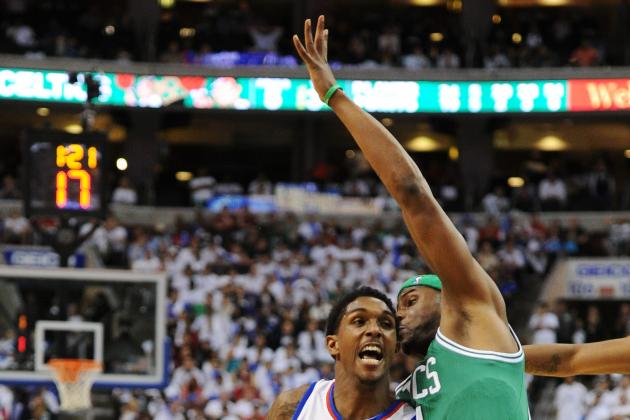 Drew Hallowell/Getty Images

Williams pulled off a rare statistical feat this season, leading a playoff team in scoring despite coming off the bench.
He was probably the only player in the league who had a case to be made against James Harden for Sixth Man of the Year. But even though he gets to play starter minutes in Philly, he's likely to opt out of the final year of his contract.
Still just 25, Williams is a young veteran (he came straight from high school) who wants a place to start and a long-term deal.
Although he's an electrifying scorer, he's little else and will probably be overpaid by a desperate team this summer.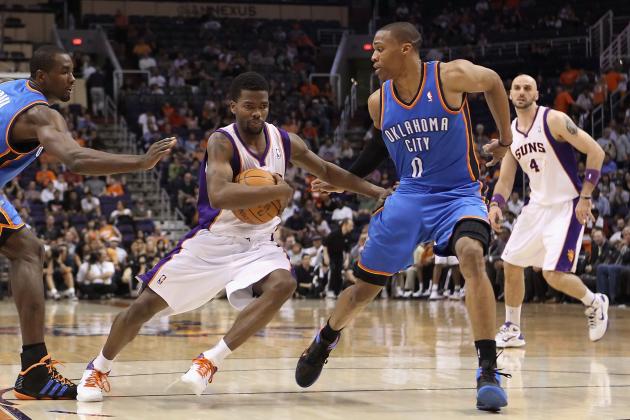 Christian Petersen/Getty Images

The diminutive Oregon product—and namesake of the legendary Saints/Raiders quarterback—is one of the quickest, savviest point guards in the league.
His future is tied to Steve Nash's offseason situation (more on that in a bit), but he has said that he's either looking for a starting job or a chance to win the Sixth Man award.
If Nash walks from Phoenix, he might be able to find that opportunity with the Suns. If Nash stays, Brooks will probably search for greener pastures.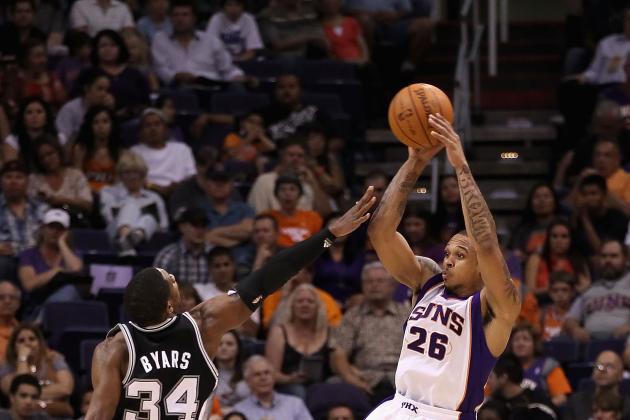 Christian Petersen/Getty Images

Brown had been performing like a starter for years in Los Angeles, but with his path blocked by Kobe Bryant, a move was imminent. And after a year where he averaged over 15 points per game, it was clear that he deserved this opportunity.
While the Suns didn't spoil him with victories and rings the way the Lakers did, he was happy getting to play every night, and he has stated his desire to sign a long-term deal with the team.
That notion might not sound as attractive if Steve Nash is around, but for now, the Suns look like the favorite to retain the athletic swingman.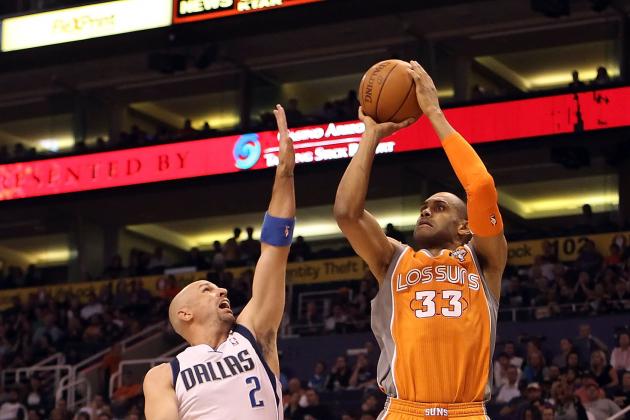 Christian Petersen/Getty Images

Father Time will turn 40 next season and is coming off a pretty serious knee injury. But he has settled on playing next year, saying that he has no plans on retiring.
Phoenix (again, with Nash in town) has been a perfect place for Hill to play out his agedness, and it's unlikely he would want to leave after another productive season.
The Suns would be willing to bring him back, but he would have to agree to a major paycut; he's not making $6.5 million again next year. But once Hill realizes that nobody in the NBA is willing to pay him anywhere near that amount, he shouldn't have a problem singing a smaller deal in Phoenix.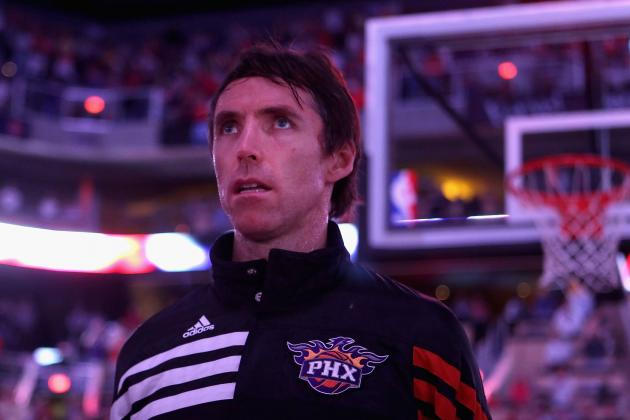 Christian Petersen/Getty Images

Despite being over 10 years older than Deron Williams, Nash is actually garnering more early attention than any point guard on the market.
Nash treats his body like a temple, which led to another stellar season in 2011-2012 and quelled teams' concerns about signing someone at his advanced age.
Fidelity could make Nash take a long, hard look at returning to Phoenix, but at this point of his career, he probably wants to make a couple more title runs. Phoenix isn't the right place to do that.
Nobody deserves a ring more than Nash, so we hope he does the sensible thing and signs somewhere that will give him that opportunity....so long as it isn't Miami.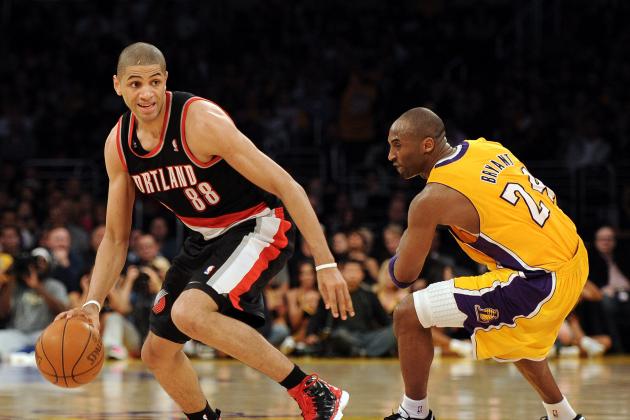 Harry How/Getty Images

Outside of France and Portland, most people don't realize what a dynamic player Nicolas Batum is. He's a long, rangy defender who can stroke threes on the offensive end.
He's also still only 23 years old, which should make him a sought-after commodity on the open market.
Batum isn't overthinking the situation; his agent said that the first good offer sheet they get, wherever it may be, will be the one he signs.
This might be the only way the Raptors ever convince a talented, young player to move to Toronto.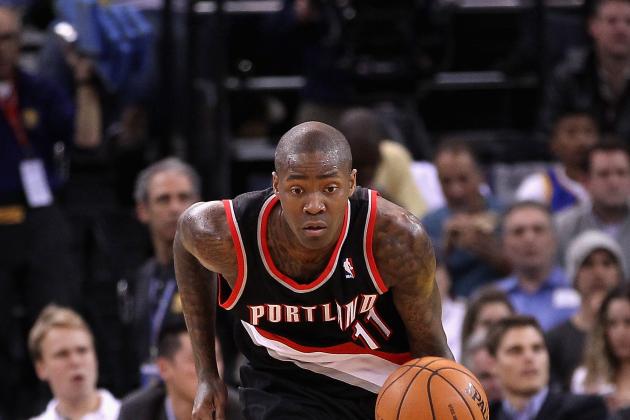 Ezra Shaw/Getty Images

Crawford never really felt comfortable in Portland, and he's a pretty safe bet to opt out of his contract. His one-year legacy with the Blazers will include his league-leading 92.7-percent clip from the foul line this season.
He's the first Blazer to ever lead the league in free-throw percentage, so I guess that's...something.
But Crawford became accustomed to winning when he was in Atlanta, and now that he's 32, he'll probably want to sign with a contender.
Hoopsworld's Alex Kennedy cites the Suns, Nets and T'Wolves as potential suitors. Out of all those teams, Minnesota is the really intriguing one; they need a starting 2-guard, and he could thrive next to Rubio and Love.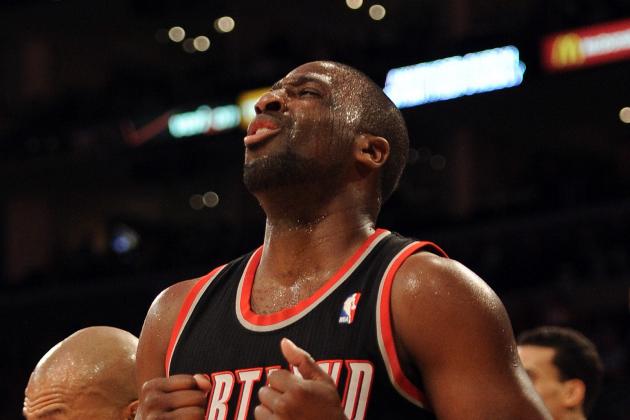 Harry How/Getty Images

Felton's production fell off a cliff this season. He had no bounce in his step, and his numbers reflected how poorly he played. A split from Portland this offseason would probably be mutually beneficial.
If Felton gets back into playing shape and recommits himself to the game, he could easily avenge his poor season. Let's not forget that he was the original Ty Lawson at North Carolina.
Somebody will give him a shot based on his potential, and if he's got any pride left in himself, he'll work his ass off to deliver.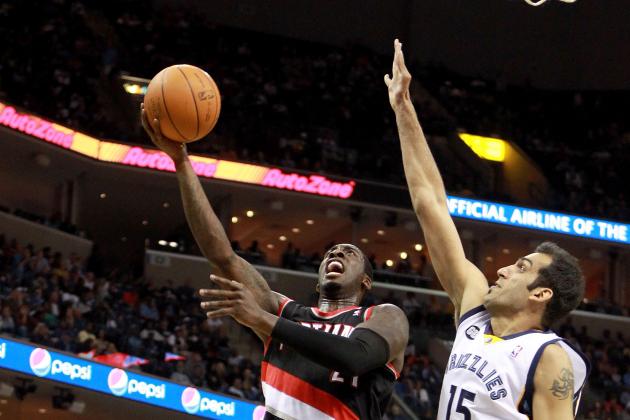 Andy Lyons/Getty Images

Still just 23 years old, Hickson averaged 15 and eight a night after latching on with the Trail Blazers.
The fact that his ceiling is still rising will make him a very attractive free agent this offseason, but the Blazers surely want to bring him back.
Right now, they seem poised to potentially offer the mid-level exception to their athletic big man. He should become a staple of their second unit and give them an explosive power forward combination with LaMarcus Aldridge.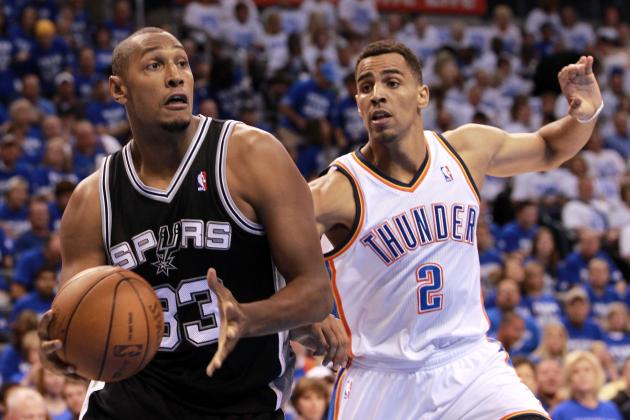 Ronald Martinez/Getty Images

The Spurs crashed and burned against the Thunder, but you certainly can't blame the series on Diaw. The French journeyman looked spry in the post, made almost every outside shot he took and found open teammates with his unique court vision.
The feeling of winning must have been refreshing for a man who lined up for the Bobcats in the beginning of the season, and there's no way he'll want to leave.
He plays well with countryman Tony Parker and fits the description of a "Popovich player" to a T. Expect to see him in black and white again next year.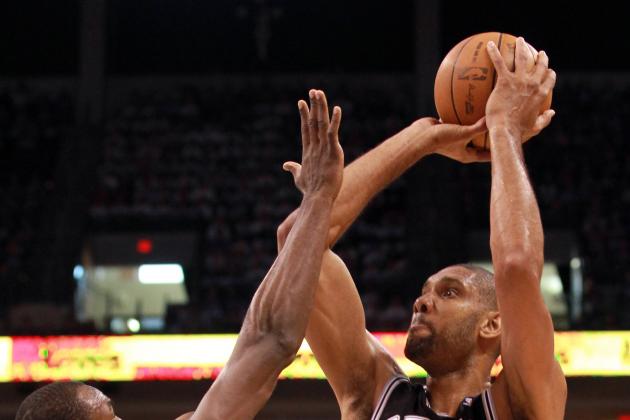 Ronald Martinez/Getty Images

I think it was just assumed that Duncan would return to the Spurs next year, until Charles Barkley—never one to be bashful in front of a camera—implored him to retire after last night's game.
Duncan showed that he still has something, if not a lot, left in his tank during this postseason, so I'd like to respectfully disagree with Sir Charles.
But if Duncan does decide to return (as he presumably will), there's little to no chance he'll leave San Antonio.
That being said, I'd love to hear the sales pitch a team like Charlotte or Toronto gives to his agent this offseason. That's true comedy right there.