Philadelphia Eagles: Which Players Have the Best Chance to Make 2013 Pro Bowl?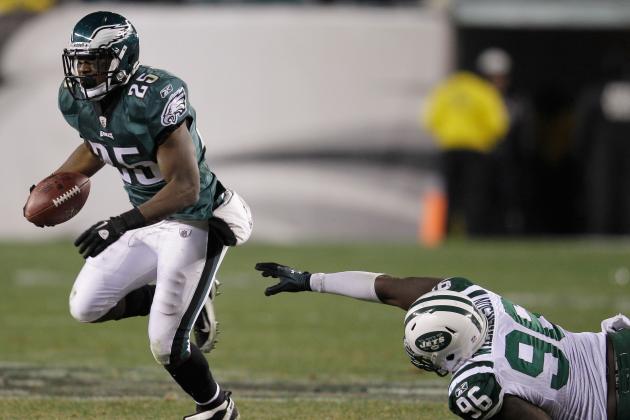 Rob Carr/Getty Images

For quite some time, it seemed like the NFL wouldn't have the Pro Bowl next season, but commissioner Roger Goodell has said the league will bring it back for 2013. The Philadelphia Eagles remain one of the NFL's most talented teams despite a disappointing 8-8 season last year, and at least a dozen players on the team have to be considered in the running for the Pro Bowl.
The following 18 players have the best chance of making the NFL's All-Star Game in Hawaii, with their percent chance of making it listed as well.
Begin Slideshow

»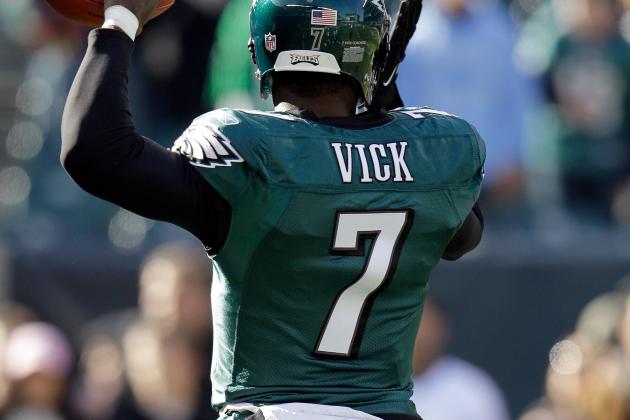 Rob Carr/Getty Images

Although he will be 32 years old by the time the season starts and he struggled last year with injuries, inconsistency, and a high amount of turnovers, Michael Vick is the quarterback for one of the league's most explosive offenses, and therefore he has to be considered a prime candidate to make the Pro Bowl.
There are some immensely talented passing quarterbacks in the NFC—Aaron Rodgers, Matthew Stafford, Eli Manning, Drew Brees, Matt Ryan, Jay Cutler, and Tony Romo, plus exciting young players who can run and pass in Cam Newton and Robert Griffin III. Factor in an expected bounce back season for Sam Bradford and Josh Freeman, and the talented team that Alex Smith plays on, and nearly every quarterback in the conference could be vying for a spot.
Vick set his career high in passing yards last year and he's a dual-threat to run and pass the football, and he has been to four Pro Bowls in his career. He has two bonafide star wide receivers in DeSean Jackson and Jeremy Maclin, an underrated tight end, and arguably the game's best all-around back in LeSean McCoy. If Vick can stay healthy, he has to be considered a prime candidate.
Percent Chance: 30%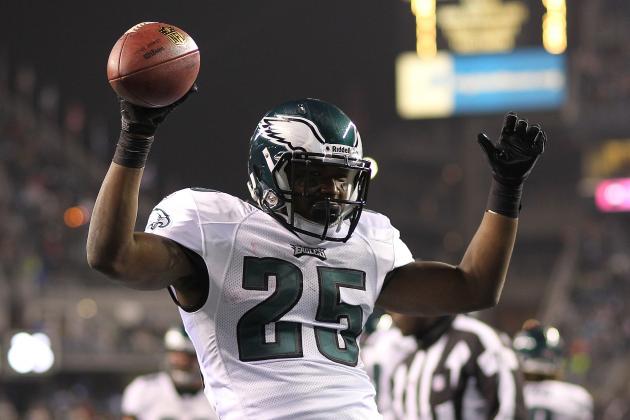 Otto Greule Jr/Getty Images

LeSean McCoy is young, ridiculously talented, and he plays in an offense that allows him to showcase his talents. McCoy led the NFL in rushing touchdowns (17) total touchdowns (20) in 2011. He rushed for 1,309 yards on 4.8 yards per carry, caught 48 passes for 315 yards out of the backfield, and fumbled the ball just once. He did all this on an offensive line featuring two rookies working without OTAs or a regular offseason.
McCoy has missed just two games due to injury in his three-year career, as injuries are the obvious concern for any running back that totes the ball 20 to 25 times per game. His main competition in the conference is easier with Adrian Peterson rehabbing from an injury and most teams focusing more on pass-happy offenses now. Frank Gore and Steven Jackson seem to be perennial 1,000-yard rushers, and Matt Forte is a top back, although he has threatened to hold out for quite some time.
As of now, McCoy really seems like a favorite to not only make the Pro Bowl for the NFC side, but start in the game.
Percent Chance: 75%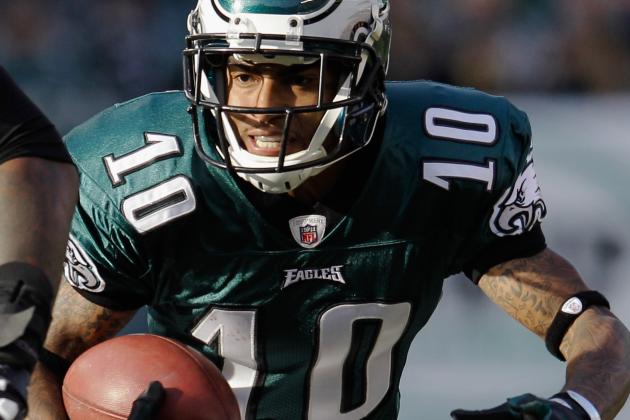 Rob Carr/Getty Images

The Philadelphia Eagles re-signed explosive wide receiver DeSean Jackson to a five-year contract worth $51 milion, one that will keep the two-time Pro Bowler in Philly through the 2016 season.
Jackson stumbled through a miserable 2011 campaign, allowing his off-field contract issues to affect his on-field playing style. Aside from that, he has his share of flaws, as he's a poor blocker, he isn't adept at going across the middle, and he flat out drops too many catchable balls.
The Pro Bowl is made for guys like Jackson though and if he can bounce back in 2012, he will have a good chance of making his third trip to Hawaii in four seasons.
Percent Chance: 50%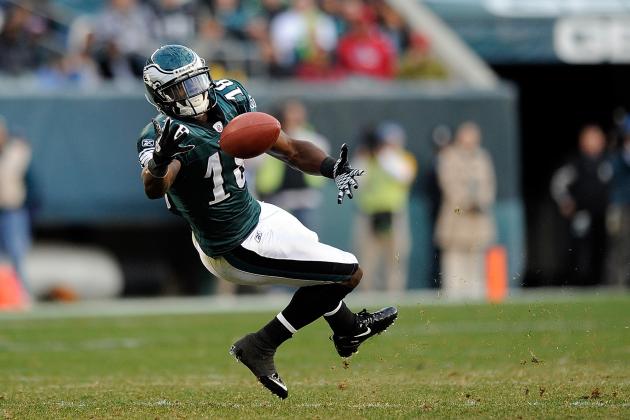 Patrick McDermott/Getty Images

The Philadelphia Eagles selected Jeremy Maclin with their first round pick in the 2009 NFL draft, and while he's been a very good wide receiver during his three years, he hasn't quite taken the leap into stardom yet.
Maclin endured a one-of-a-kind 2011 season, as rumors of a potential cancer in preseason threatened that he could miss the entire year. Maclin rebounded to play in 13 games, totaling 63 receptions for 859 yards and five touchdowns. While he did commit some costly late-game blunders—his drop against the Atlanta Falcons and his fumble against the San Francisco 49ers—Maclin wasn't at full strength and he should be back to his normal playing weight and ability in 2012.
I envision Maclin turning in a strong season, at the tune of 1,100-1,200 yards, but I think there are too many good receivers in the NFC for him to make the Pro Bowl.
Percent Chance: 25%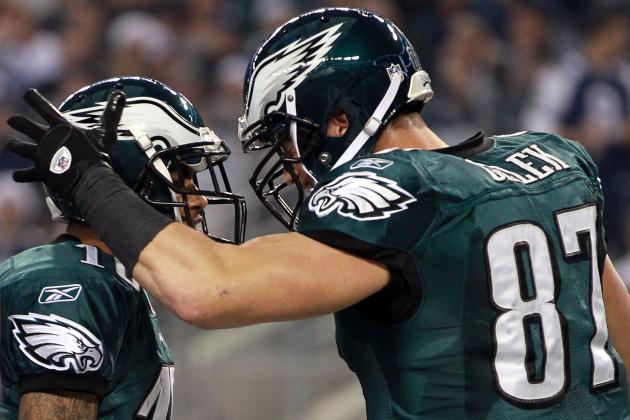 Ronald Martinez/Getty Images

Brent Celek has been one of the NFL's most underrated tight ends for quite some time, as he can catch passes but is also more than willing to stay back and block for LeSean McCoy. The NFL has become a tight end league with players like Rob Gronkowski, Vernon Davis, Jimmy Graham, and Aaron Hernandez revolutionizing the position.
Graham and Davis are obvious competition in the NFC, but so are a handful more of players—Jason Witten, Fred Davis, and Tony Gonzalez, to name a few. Celek will probably turn in his usual less-than-spectacular, but still very solid performance.
Percent Chance: 35%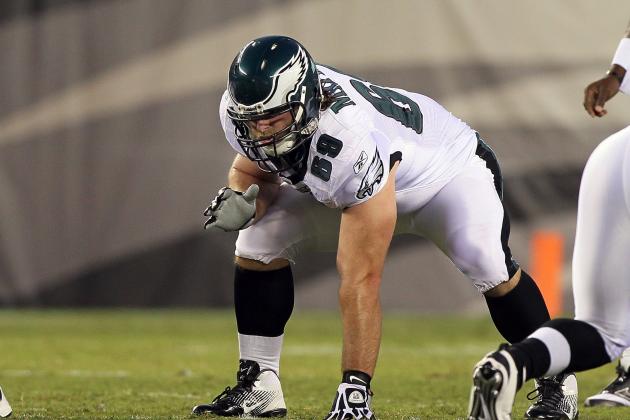 Jim McIsaac/Getty Images

Evan Mathis entered last year with a chance to win the starting left guard spot in training camp. The journeyman guard not only won the spot, starting 15 of 16 games in 2011, but he rated as the single best offensive lineman in the game, according to Pro Football Focus.
Mathis was instrumental in opening up holes for running back LeSean McCoy, and he still hasn't allowed a snap since PFF was founded (1,746 sack-free snaps since 2008). Mathis was inked to a five-year contract extension during the offseason and he enters his second year in offensive line coach Howard Mudd's scheme. I expect a big year from Mathis again, although I'm just not sure how much people will notice it.
Percent Chance: 25%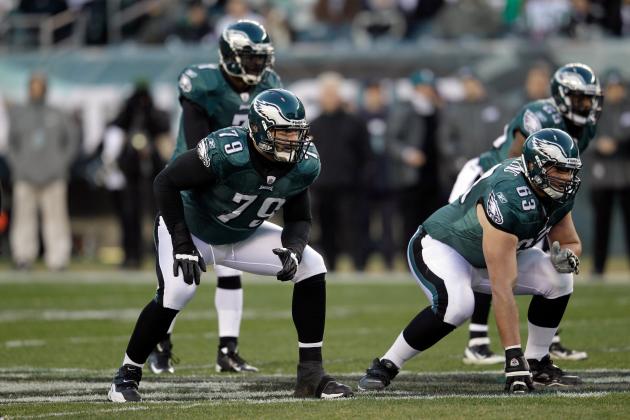 Rob Carr/Getty Images

Todd Herremans was another offensive lineman signed to a long-term deal during the offseason, and the Philadelphia Eagles are incredibly fortunate to have a player with the versatility of Herremans. He spent most of his first six seasons with the team lining up at left guard, before making the switch to right tackle for 2011.
Herremans also filled in admirably at left tackle—posting his single best game score, according to Pro Football Focus—and it's high time he gets rewarded for his stellar play on the line. What also helps Herremans is that most of the league's best linemen are in the AFC—Jake Long and Joe Thomas notably.
Percent Chance: 40%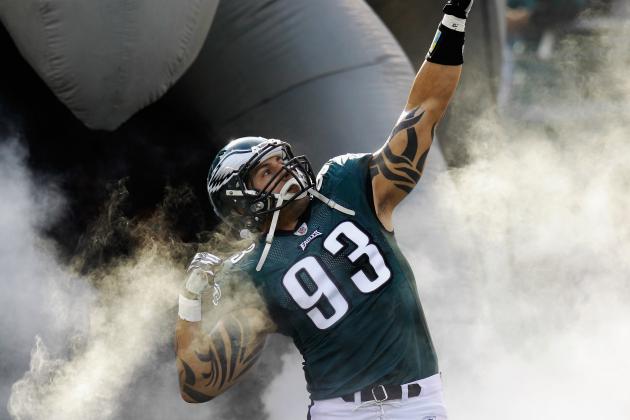 Rob Carr/Getty Images

Sacks get a player into the Pro Bowl and Jason Babin gets sacks. He accumulated 12.5 as a member of the Tennessee Titans in 2010, flourishing in defensive line coach Jim Washburn's wide nine scheme. Babin followed that year up with 18 sacks for the Philadelphia Eagles.
He isn't a particularly good run defender, but Pro Bowl voting isn't based off of what a guy does against the run. It's often a list of the defensive ends that have racked up the most sacks and that works out well for Babin. The fact that the rest of his teammates—Trent Cole, Mike Patterson, Cullen Jenkins, and Fletcher Cox—on the line are so superior makes Babin's job a lot easier.
Percent Chance: 60%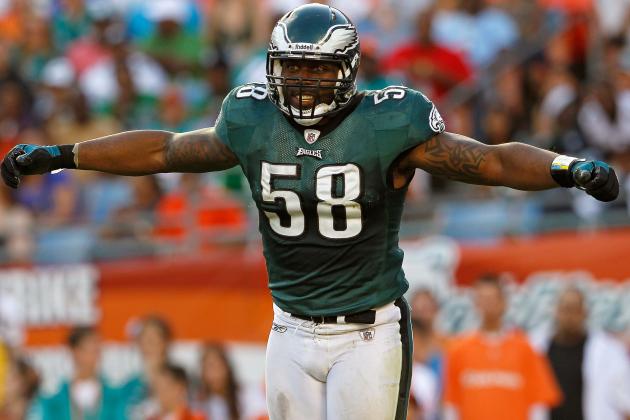 Mike Ehrmann/Getty Images

Trent Cole has made just two Pro Bowl teams during his eight-year career, but he's been a much more valuable player that that. Cole was rated by Pro Football Focus as the best 4-3 defensive end in the NFL last season, and few players in recent years have been as adept at both stopping the run and rushing the passer.
Cole has picked up double-digit sacks for three straight seasons, and he's still just 29 years old. Cole is just an explosive player who is very difficult to block one on one, and I think he and Babin will both make it next year.
Percent Chance: 65%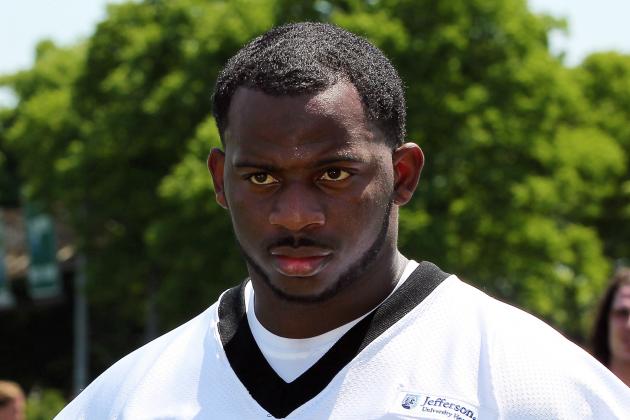 Rich Schultz/Getty Images

Fletcher Cox is the only player I put on this list who isn't even a starter, but the expectations surrounding Cox are that by the time he hangs up his cleats, he will have made a whole slew of Pro Bowls.
Cox is an elite pass-rushing defensive tackle, comparable to Minnesota's Kevin Williams. He is penciled in as the backup behind Cullen Jenkins and Mike Patterson right now, but Cox's overall talent and the fact that he can also play end, will get him more than his fair share of sacks.
The Pro Bowl may be a bit early for Cox just next year, but believe me, he'll be there many times.
Percent Chance: 25%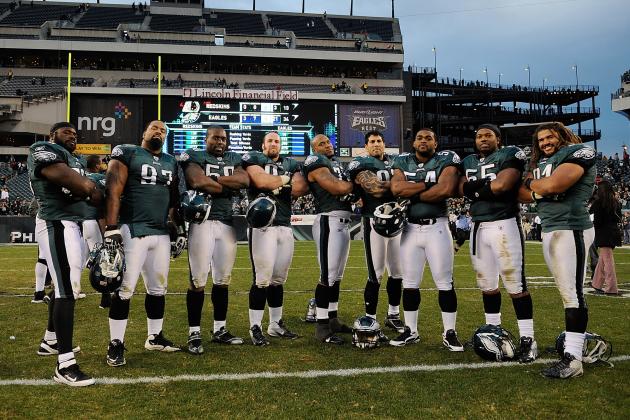 Patrick McDermott/Getty Images

There aren't a ton of players around the league that have had a better career than Cullen Jenkins, yet not been rewarded with a Pro Bowl selection.
Jenkins was a key part of the Green Bay Packers' Super Bowl championship team of 2010, and he was a terrific pass rusher on the Philadelphia Eagles' line in 2011. Jenkins again will be helped by his teammates, and seeing that he plays defensive tackle, he probably doesn't need much more than seven or eight sacks to make the team.
Percent Chance: 30%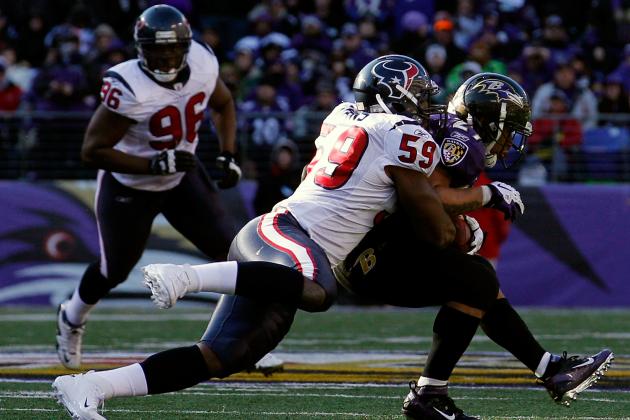 Rob Carr/Getty Images

The Philadelphia Eagles really upgraded their linebacker corps when they traded for two-time Pro Bowler DeMeco Ryans from the Houston Texans. Ryans instantly becomes the best linebacker on the Eagles, and he should improve a unit that cost the Eagles a handful of games last season.
Ryans' best days are probably behind him, as he's already played six NFL seasons, and he's coming off a torn Achilles tendon. He should still be a solid player though who can make an impact for the Eagles for several more years.
Percent Chance: 25%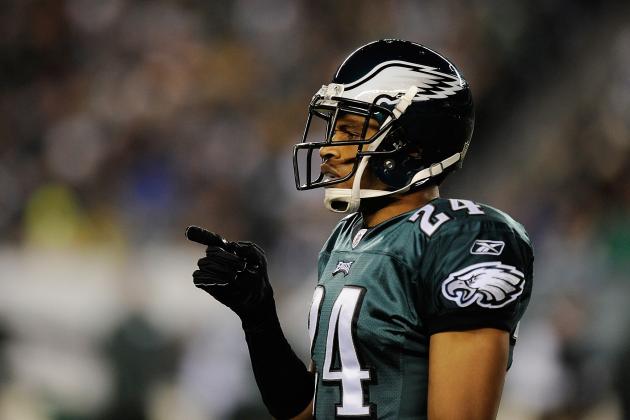 Patrick McDermott/Getty Images

New defensive coordinator Juan Castillo really utilized Nnamdi Asomugha incorrectly for 2011, playing the cornerback out of position and in a sort of hybrid safety role. It didn't work, and the Philadelphia Eagles didn't get their money worth in year one of the massive five-year, $60 million deal Asomugha signed with the team.
When used correctly, Asomugha is a shutdown corner with the ability to simply take the other team's best wide receiver out of the game. The fact that he has a superb defensive line in front of him should make him an even better corner than he was in Oakland.
Percent Chance: 60%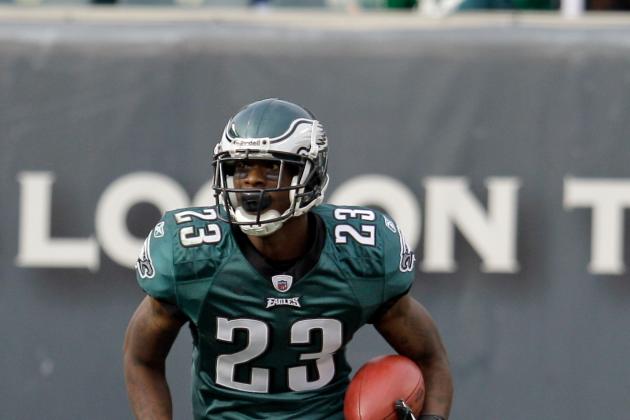 Rob Carr/Getty Images

The Philadelphia Eagles got Dominique Rodgers-Cromartie in the Kevin Kolb trade last summer and got a disappointing performance out of DRC in 2011.
He missed a handful of games with a high ankle sprain and struggled in the slot. Now that Asante Samuel has been traded to the Atlanta Falcons, DRC will move back outside and team with Nnamdi Asomugha to give the Eagles a strong group of cornerbacks.
The problem with DRC is that I think he's a little too inconsistent to be considered with the elite corners in the game, and I think the Pro Bowl may be a bit of a stretch for him.
Percent Chance: 15%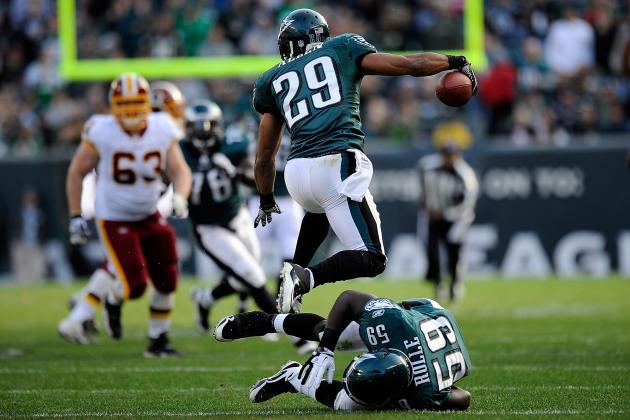 Patrick McDermott/Getty Images

Nate Allen was a ballhawk for his first month as a starting free safety in the NFL before suffering a devastating knee injury late in his rookie season that affected him into his second campaign.
Allen should be fully healthy for 2012, and he has the physical ability to be a Pro Bowl safety. He's a terrific player in the passing game, and he has a strong group of teammates around him.
Percent Chance: 20%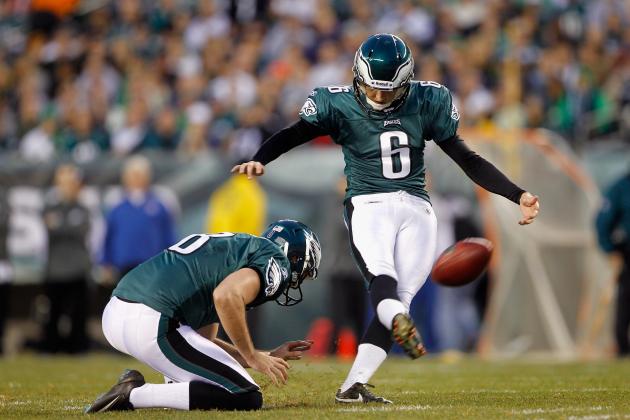 Rich Schultz/Getty Images

After an awful start to his rookie season, Alex Henery really turned it around. He ended 2011 as the most accurate kicker in a single season in Philadelphia Eagles' history, higher than any mark David Akers had ever posted.
I don't think Henery has the leg strength to make 50-yard field goals consistently, and I think the Pro Bowl kicker will be a player who preferably has a high field goal percentage with a lot of long kicks.
Percent Chance: 20%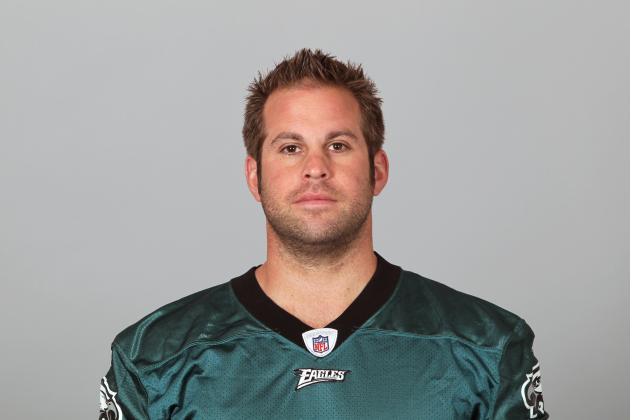 Handout/Getty Images

The Philadelphia Eagles have one of the game's best long snappers, even though no one knows it. Jon Dorenbos actually made a Pro Bowl previously, earning distinction after the 2009 season.
I can't ever recall Dorenbos having a bad snap, although I really wonder how the Pro Bowl voting is done each year, especially since many long snappers go full seasons without a bad snap. For what it's worth, the simple fact that Dorenbos has made it before means he will definitely be considered.
Percent Chance: 35%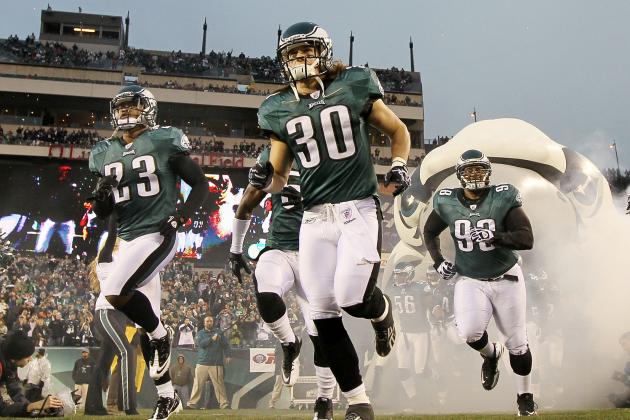 Jim McIsaac/Getty Images

If Colt Anderson makes the Pro Bowl, it will be strictly as a special teams player, not as a safety. Anderson was well on his way to making the Pro Bowl in 2011 before tearing his ACL late in the season.
Anderson is an ace for the Eagles, and he's frequently the first one down the field to make the tackle. Factor in that he's also a free agent after the season, and Anderson should turn in a strong year as a special teams player.
Percent Chance: 25%