Liverpool Transfers: Scouting Report for Gaston Ramirez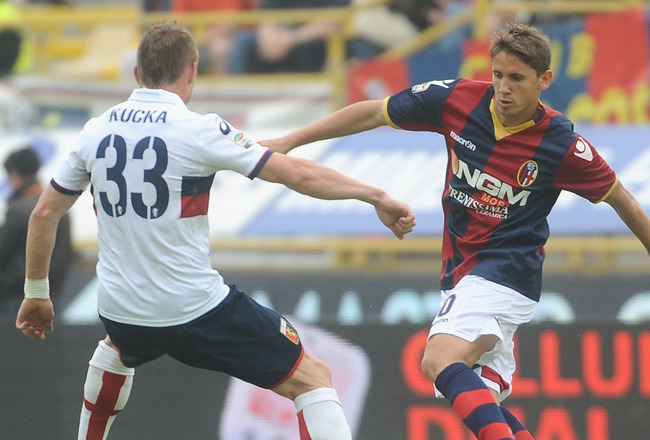 Mario Carlini / Iguana Press/Getty Images
According to talkSPORT, Liverpool may well and truly be in the running for Bologna star Gaston Ramirez.
The Reds look in need of a new left-sided star due to Stewart Downing's failings, and Kenny Dalglish may be ready to pounce for a tidy sum of €20 million.
Ramirez features in Bleacher Report's Uruguay Olympic Soccer Preview, where he is tipped to make a big impact on the tournament.
Here is a scouting report for Ramirez, detailing everything you need to know about the player.
Information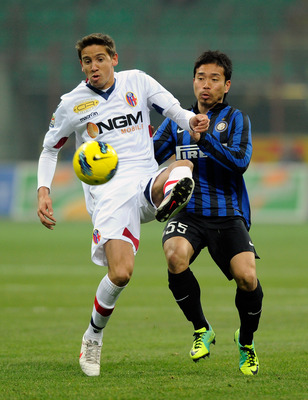 Claudio Villa/Getty Images
Name: Gaston Ramirez
Age: 21
Position: Left wing, central attacking midfielder, striker
Club History: Penarol (2008-2010), Bologna (2010-Present)
Ramirez is a name the whole world will know soon enough. He's been a star at Bologna since arriving in 2010 and despite big interest, signed a contract with the club until 2016.
He won't last that long though, as the eyes of Europe will be once again upon him this summer during the 2012 London Olympic Soccer tournament.
Achievements:
Primera Division Uruguaya 2010 (Penarol)
Strengths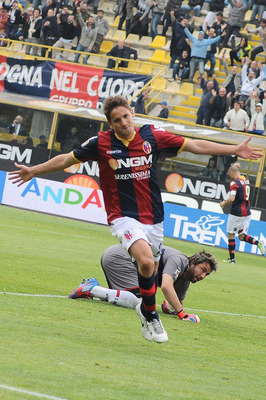 Mario Carlini / Iguana Press/Getty Images
Dribbling
Already one of the best dribblers in the game, Gaston Ramirez is well and truly unpredictable on the ball.
Just when you think he's run himself off the pitch or into a hole, he produces a flick, cross or pass that defies logic.
Decisions
For such a young and relatively inexperienced player, his decision-making process is promising to say the least.
It does require some refinement, but it's great to see a technically skilled player know when to drop the ball off and when to take it on.
Strengths (2)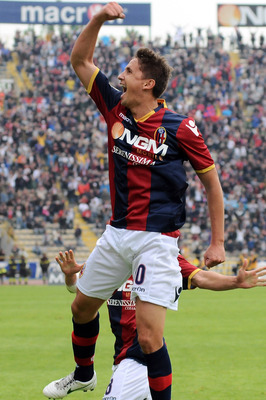 Mario Carlini / Iguana Press/Getty Images
That Moment of Genius
This playmaker has the ability to turn a game. When a team is under pressure or not performing well, they can look to their best player to create a moment of genius (Cristiano Ronaldo vs. FC Porto for example).
Gaston Ramirez definitely has that in his DNA and produces when his team needs it the most. Throughout the season, he's been head-and-shoulders above most of his teammates.
Finishing and Shooting
For most of the season, he's played just behind the striker with a free roam of the attacking midfield. He's bagged eight goals this campaign, some from long range and some from inside the six yard box.
He's shown the ability to create and score from anywhere on the pitch, and most importantly, does all his good work in the right areas of the pitch.
A lot of players like Ramirez look good and perform well, but don't do the necessary work when it matters. Ashley Young springs to mind.
Weaknesses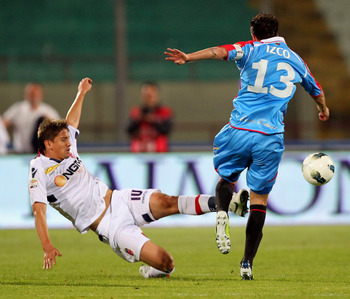 Maurizio Lagana/Getty Images
There isn't too much with Gaston Ramirez. Considering his style of play and talents, it'd be easy to assume he doesn't put in a shift defensively.
He's not that bad defensively, and while he doesn't track his man all the way back, the way Bologna ask him to play doesn't require him to.
He's not a brilliant tackler—something evident by his eight yellow cards and repetitive fouls—but he does a better job of it than most attackers.
There is one thing that perhaps blotches his record though...
Inconsistencies
Gaston Ramirez suffers from what most skillful playmakers do—inconsistencies.
He isn't always able to make the impact he wants and gets visibly frustrated. He is young, however, and Bologna are utilising him well. They're not over-reliant on him and give him a break or a rest when he needs one.
At 21-years-of-age, consistency will come. Deco suffered for several years before he truly became a star.
Comparing Across Liverpool's Midfield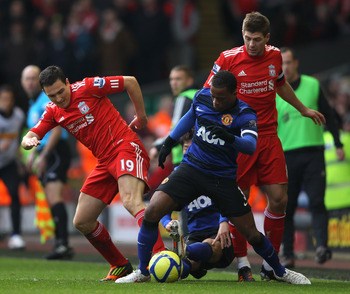 Alex Livesey/Getty Images
There's no one like Gaston Ramirez at Liverpool right now. The closest comparison is Luis Suarez, but we all know the already-red Uruguayan should be fulfilling his role as a prolific scorer.
Ramirez has played the entire season behind the striker in a more central role, but regularly turns out on the left wing for the Uruguay team—be it the senior or sub-20 squad.
Based on Stewart Downing's form this season, Ramirez would be an immediate upgrade on the left side and represents a more agile option in the playmaker spot than Steven Gerrard does.
Downing had a great game on the right wing against Chelsea in the penultimate game of the season, so a Ramirez, Gerrard and Downing combination could be an option.
Comparing Across the Board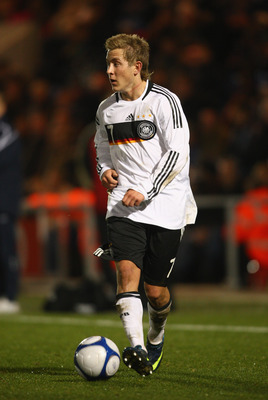 Jamie McDonald/Getty Images
Gaston Ramirez is a work in progress, so it's harsh to compare him with the best in the world at his role.
Taking into account his age, he's a little like Lewis Holtby with his playing style. Another comparison could be made with Iker Muniain—however, he is far less industrious and possibly less mature.
He has a huge upside and is definitely worth a punt. He's got the potential to become a less greedy Nani on the wing or a central playmaker in the mould of Shinji Kagawa.
He has the footballing intelligence to drop between the lines, find space and offer an out-ball when necessary—something Kagawa does for Borussia Dortmund with deadly consequences.
Conclusion and Value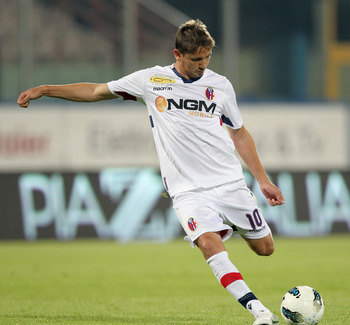 Maurizio Lagana/Getty Images
Transfermarkt.co.uk have Gaston Ramirez valued at €10 million—a figure that sounds about right considering his age and relative inexperience.
Liverpool will likely have to pay double his value to land him, but €20 million on a risk-free prospect is a better investment than most they've made over the last season and a half.
If Ramirez is truly available at this price, Kenny Dalglish shouldn't think twice about snapping him up. A theme throughout my reports has been the exercising of caution when it comes to dishing out top dollar, but Ramirez, for me, is different.
I'd be shocked if he doesn't light up the Premier League.
Please also consider reading my other reports:
- Luuk de Jong
- Hulk
or my tactical analysis of Manchester City vs. Queens Park Rangers
Keep Reading

Liverpool: Like this team?