Chelsea Transfers: Scouting Report for Hulk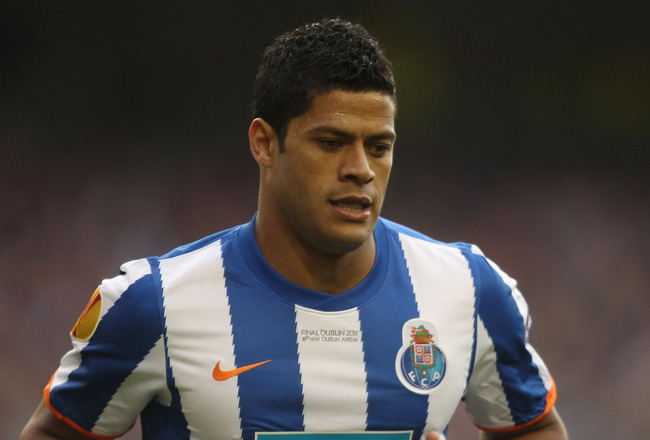 Scott Heavey/Getty Images
FC Porto's star striker "Hulk" has long been linked with a move to one of Europe's elite clubs.
The Andre Villas-Boas connection had the papers going crazy during the summer, making the logical connection between the new Blues boss and his former player.
The rumours have resurfaced, however, with The Daily Mail running an exclusive that Hulk's asking price has been slashed to £35 million.
Here's a scouting report on Hulk, detailing everything you need to know about the wide forward.
Information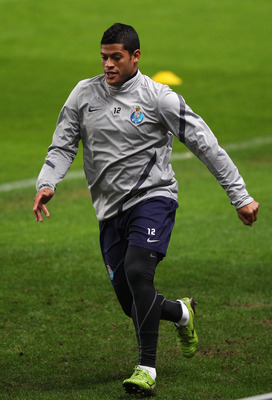 Alex Livesey/Getty Images
Name: Givanildo Vieira de Souza
Age: 25
Position: Striker, wide forward, winger
Club History: Vitoria (2004-2005), Kawasaki Frontale (2006-2008), Tokyo Verdy (2008), Porto (2009-Present)
Hulk—an absolutely unforgettable nickname—was awarded to this man due to his sheer bulk and size.
He's had a productive few years in Portugal after being plucked from the depths of Japan.
He's scored a healthy return of goals throughout his career and is reportedly looking to make the next step.
Achievements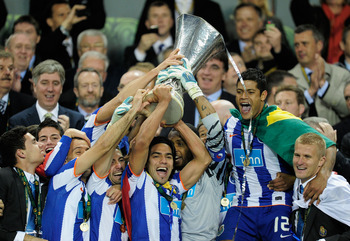 Jamie McDonald/Getty Images
Winner's Medals
UEFA Europa League 2011 (FC Porto)
Primeira Liga 2009, 2011, 2012
Taca de Portugal 2009, 2010, 2011
Supertaca Candido de Oliveira 2009, 2010, 2011
Primeira Liga Top Scorer 2011
Runner-up Medals
UEFA Super Cup 2011 (FC Porto)
Strengths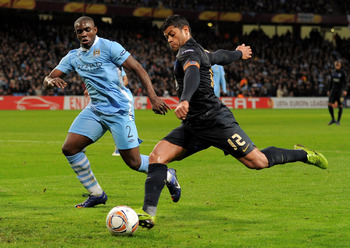 Michael Regan/Getty Images
Shooting
Hulk is known for the cannon attached to his left foot. Goals win games and Hulk is an asset for any team due to his ability to get the ball into the back of the net—he's hit 21 goals in total this season from a variety of positions.
He's also maintained a goal to game ratio better than 2:1 at FC Porto—a brilliant achievement in any of the top five European domestic league competitions.
Set Pieces
Mastering set pieces is a valuable skill to have. It can help turn a drab 0-0 into a victory or grab a crucial equaliser out of nothing.
Hulk has a reputation for scoring screamers, but also buries a nice penalty and delivers a sweet corner.
With good peripherals, a team can really benefit from Hulk's wand of a left foot.
Strengths (2)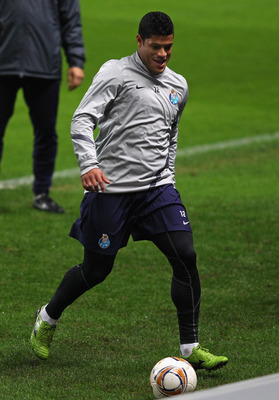 Alex Livesey/Getty Images
Versatility
Hulk started as a central striker but, at FC Porto under Andre Villas-Boas, he was converted to a wide forward or "inverted winger," able to play in the wide left or wide right position.
He is a force through the middle thanks to his size, strength and touch. He's also a threat down the flanks due to his close control, technique and pace.
Athleticism
He's got it all. He's a thoroughly well-rounded athlete.
Despite the fact he's only 5' 10", it's impossible to bully Hulk off the ball. He's got the muscular build to mix it in the roughest of leagues.
He's also quick on the turn, has great burst and decent top-end speed.
As a defender, you don't know whether to stand-off or get in close. He might turn you but he might pick a sweet pass.
Weaknesses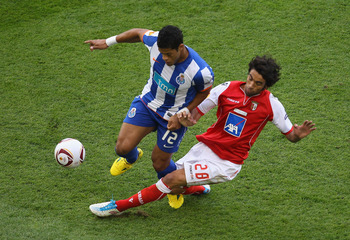 Julian Finney/Getty Images
Selfishness
For all his fantastic work on the ball, Hulk does display a selfish streak which could lead to him being labelled as wasteful in the future.
He can be frustrating to play with and frustrating to manage.
Defensive Contribution
For all his attacking brilliance, Hulk does not put in a defensive shift.
It's rare to see him tracking back after losing the ball or to help his team during a particularly tough period in a game.
Comparing Across Chelsea's Forward Line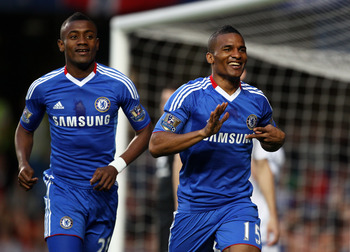 Julian Finney/Getty Images
There is a clear need across Chelsea's front line and Hulk would fit in well.
He is accustomed to playing in a 4-3-3 or 4-5-1 formation, meaning he could slot in on either wing for Chelsea tomorrow if needs be.
With Florent Malouda unsettled and Salmon Kalou's contract up for expiration this summer, the wide position will need addressing.
If he signs, he could either be used to supplement the possible loss of Didier Drogba up front or as a new first-choice winger. His versatility would be valuable to Chelsea as they teeter on the cusp of a rebuild.
Comparing Across the Board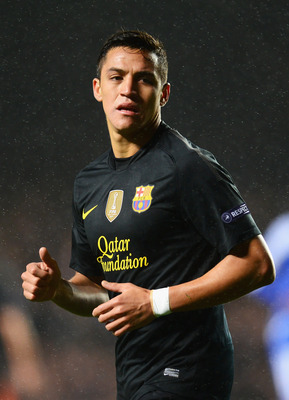 Mike Hewitt/Getty Images
Hulk has perfected the role of an inverted winger or wide forward and represents one of the best investments you could make in that position.
Comparing him across the board is tough as there aren't many who play like him.
The fact that he's deadly up front, great on the ball and comfortable getting chalk on his boots reminds me of the Alexis Sanchez we knew at Udinese and with Chile under Marcelo Bielsa.
Another direct comparison you can make is Cristiano Ronaldo, although he hasn't hit those heights and probably never will.
Conclusion and Value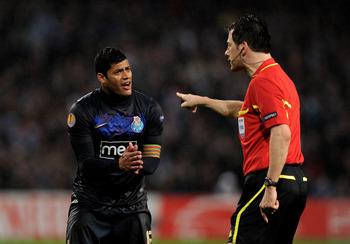 Michael Regan/Getty Images
The mooted fee is £35 million which is no small amount of money.
It's certainly a better use of that money than Andy Carroll, but it's still a massive risk.
You have to pay big bucks to get this kind of player, but if I were Roman Abramovich, I might be tempted to hold fire on Hulk.
His frustrating and selfish nature is the very same you will find in most of Europe's biggest stars but his inability to produce against better teams bothers me.
We've seen him rip the Portuguese league apart but become completely anonymous against Manchester City.
Chelsea already have their own version of Hulk in Daniel Sturridge, and Moussa Dembele or Lucas Moura would be smarter investments.
This transfer, should it be completed, could go one of two very different ways. He's either the next Cristiano Ronaldo or the next Andriy Shevchenko.
He's talented, but £35 million is steep.
More scouting reports:
- Javi Martinez
- Yann M'Vila
- Nicolas Gaitan
- Luuk de Jong
Keep Reading

Chelsea: Like this team?