FC Barcelona vs. Chelsea: All Out for Munich
April 23, 2012

After one of the worst weeks in recent years for FC Barcelona, Judgment Day has come for Pep Guardiola and his team.
After the loss to arch rival Real Madrid in El Clásico, losing La Liga in the process, Pep and his men have one more game to redeem their 2011-12 competitive season.
Alright Culés, let's talk about this.
With a 1-0 lead heading into the Camp Nou, Chelsea will look to take out El Blaugrana and move on to the UEFA Champions League Final in Munich. Roberto Di Matteo and his men will certainly continue to play all-out defense and look to counterattack with Didier Drogba when the moment is possible.
Personally, I don't expect too much offense from Chelsea. I feel they will do the exact same thing they did in the first leg – defend with nine for most of the game. Some think this won't happen and that Di Matteo could surprise everyone and play offensive football.
I don't see this happening.
Chelsea will try and recreate what Jose Mourinho and his Inter Milan team in the 2010 UEFA Champions Leagues semifinal at the Camp Nou – go all-out defending and frustrate the Barça attack. 
Some have criticized Chelsea, including former Manchester United goalkeeper Edwin Van Der Sar, for not playing to win the semifinal, instead playing not to lose (there is a difference).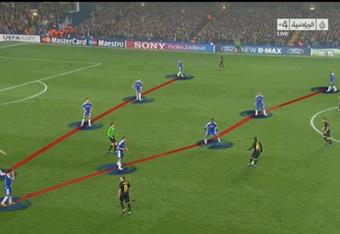 "For the sake of the game and for football in general, I hope Barcelona win in the Nou Camp.
"I love teams who attack. Chelsea did nothing but defend with nine players and kept lots of players in the middle of the park. But this tie could have been over by now.
"I expected Chelsea to lose by a big figure. And it could still have been 5-1 to Barca at the end."
I hope so, Edwin.
For a starting lineup, there's no question Pep will go with his best. A 3-4-3 is a must.
Gerard Piqué must play so he can help head in any corner kick or free kick. Carles Puyol or Javier Mascherano can be the LB and Dani Alves will play RWB. In the middle, the most logical lineup would be Andres Iniesta, Sergio Busquets, Xavi and Cesc Fabregas. Up in front would consist of Alexis Sanchez, Lionel Messi and Pedro.
Barcelona will be exposed to the risk of Drogba-led counterattacks, but that's just a risk Pep will have to take.
For me, the three players that will be the reason Barcelona come back to win are Iniesta, Sanchez, and Messi. Whenever Iniesta is sharp, he will usually run up towards goal and set up short passes to either Messi or another cutting forward. I'll be watching Iniesta to see if he will break down the Chelsea defense.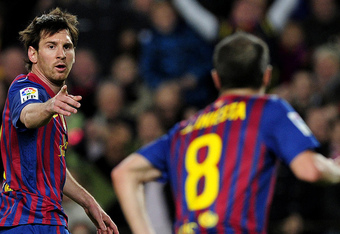 As I mentioned in an article previewing El Clásico, Alexis Sanchez still has not had a signature game as a member of Barcelona. The Chilean was the player who came closest to scoring for El Blaugrana last week at Stamford Bridge as well as was the spark Barça needed to finally score in El Clásico.
Sanchez needs to penetrate the Chelsea defense with his dynamic moves. He also needs to not over think the shot, instead, just take the shot. Petr Cech needs to be worked. It's time, Alexis.
I don't know if Messi was hurt against Real Madrid, but whatever the reason, he didn't play like the Messi we're used to seeing. He obviously needs to come up huge as he has in the past in the Champions League. He doesn't need to score a goal; he just has to set up his teammates. Chelsea will make a virtual wall in the back line and Messi needs to find a way to break through that wall and leave openings for either himself or for his teammates.
Messi will have to take plenty of risks. He'll get beat up when he charges forward, but I'm sure he doesn't care about that. I know it's easier said than done, but there is nothing left to lose.
So what's my prediction?
This is has been a tough week for all Culés. In my article last week "FC Barcelona Slips Up at Stamford Bridge," I mentioned that my heart says Barcelona will win, but my mind knows anything can happen.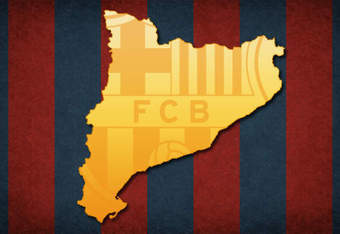 I have to listen to my heart.
Barcelona will finally redeem themselves after a terrible week and thanks to Andres Iniesta and Lionel Messi setting up the offense, they will slowly break down the Chelsea defense, tie the game, force Chelsea to play offense which will be their undoing as Barcelona will charge on the offense and counterattack. Barcelona will get a 2-0 victory, moving on to the UEFA Champions League Final.
This is just my opinion. If I'm wrong, I will be the first to congratulate Roberto Di Matteo and his team.
The sprinklers will be tested and ready to go just in case.
Forget the rest of La Liga schedule. La Liga ended for Barcelona on Saturday and the Copa Del Rey will be determined in late May.
For the players that were there in 2010, I hope they remember the feeling they had when Mourinho ran out on the pitch in celebration at the end of the second leg. I hope the Barça players remember that moment when they lost so they can use it as more motivation to win this game.
During Monday's press conference, Pep Guardiola reiterated his trust in his players.
"I know what my responsibility is, but it's time for the players to step up. They'll do it once again tomorrow.
"Do I think we will be in Munich? I don't have doubts about that. I have an indestructible belief in my players."
Leave it all out on the Camp Nou pitch, boys!
Will Barcelona find a way to win this game? My heart says yes.
I have to follow my heart – because after all, the color of the blood that runs through me and the hearts of all Culés, is blaugrana.
Visca el Barça!
Xoel, The Voice of FC Barcelona on Bleacher Report!
Follow me on Twitter:@XoelCardenas
Don't forget to check out my other columns:
Liga Done: Ronaldo and Real Madrid Shut Up Messi and Barcelona

FC Barcelona vs Chelsea: FC Barcelona Slip Up at Stamford Bridge