2012 NFL Schedule: The 5 Games That Are Most Important to Oakland Raiders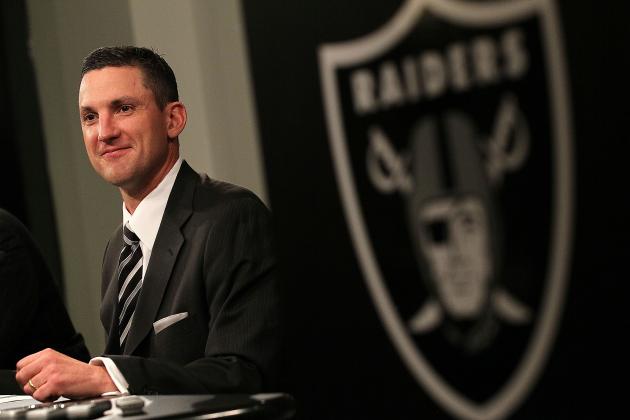 Justin Sullivan/Getty Images
Coach Allen leads the Raiders into 2012...and beyond
In anticipation of the official 2012 NFL schedule release April 17 at 4 p.m. PST, here are my top five games for the Raiders in order of importance. Realize this is before a schedule order and is more about the level of competition than when and what record they will have playing these teams.
No for me, winning is a matter of having a team that is good enough to compete regardless of conditions. As such, the Raiders will always have a high priority with the AFC West rivals. But this year, there are other marquee matchups that will impact success or failure for the upcoming season.
Begin Slideshow

»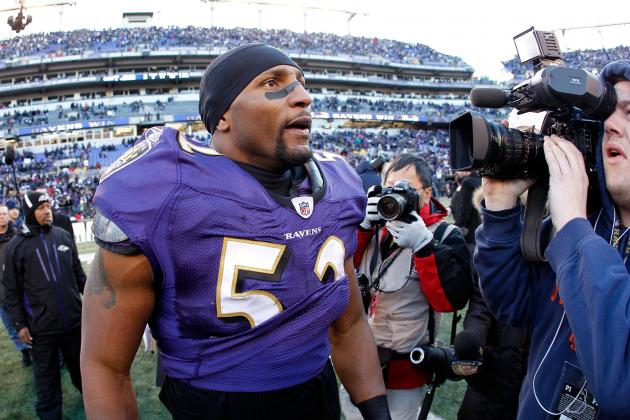 Rob Carr/Getty Images
The Raiders must end the domination by Baltimore at M&T Bank Stadium
For me, there has been no greater sign of futility post-Jon Gruden than the bully beatdowns the Raiders have received at the hands of Baltimore in their backyard.
We've been winless all-time on the road against the Ravens. But the first two games were 19-14 (in their debut game in 1996) and 13-10 in 1998.And in that '98 game, Donald Hollas clearly scored on a QB sneak that was not properly called and kept the Raiders out of the playoffs.
Since? Two clear games that established a tone for these teams: 28-6 in 2006 that I remember most for Aaron Brooks basically quitting in Week 2 of an abysmal season; and 29-10 in 2008 after an emotional upset of the Brett Favre-led Jets that started an awful four game losing streak that sabotaged that season.
In both of those games, it was clear that the Raiders, for all the historical bluster and bravado, were simply not physical enough to match up with Baltimore. Even in 2009, the Raiders lost at home in a game remembered for Willis McGahee's half-stiff arm/half-shove away of former Raider Hiram Eugene.
In this new era, I think this game will be a clear benchmark, win or lose, of how much the Raiders have grown under Dennis Allen. One year does not a regime make, but this is a big-time test in my opinion.
Can the Raiders slow down Cool Brees and the Saints?
For my money, the offensive juggernaut of the NFL, the Saints, can do so much, to such a refined degree, that it takes efforts that go beyond the norm to beat them. They have lost their last two playoff games scoring 36 and 32 points on the road.
While the preseason is not an indicator of much, the third game does give you an interesting idea of what a team is about. The Raiders have seen the Saints in that third game twice in four years at home. And gave up 45 and 40 points.
Last year's game was much more damning because it showed the woes defensively that basically cost the Raiders a playoff berth.
So this game is at this spot because it is a great chance to see just what Dennis Allen and Jason Tarver can do to modernize this defense against the premier offense in football. The days of man-to-man 4-3 under defense exclusively are hopefully gone.
How much the new schemes and structure (as well as Reggie McKenzie's personnel moves) have impacted this team will be on full display here.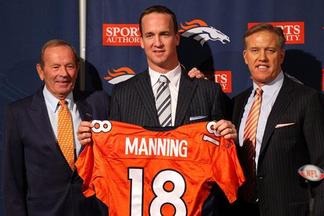 Denver is a Rocky Mountain roadblock in 2012
Do not be fooled by all the what ifs and maybes about Peyton Manning's neck. He is going to be ready to play in 2012. And his presence alone is worth two to four victories for Denver. With all due respect to Kansas City and San Diego (big mistake bring Norv Turner back), the AFC West goes through Denver.
Some quarterbacks have measure that extends beyond statistics. Drew Brees, Tom Brady and Peyton Manning are those type of quarterbacks. To win the division, the Raiders will have to beat Manning and the Broncos. Which means that the among other things, Darren McFadden has to be available for both meetings and play huge.
I can not imagine these games being very low scoring, even if the defenses are improved. A rivalry most definitely renewed and re-energized in 2012.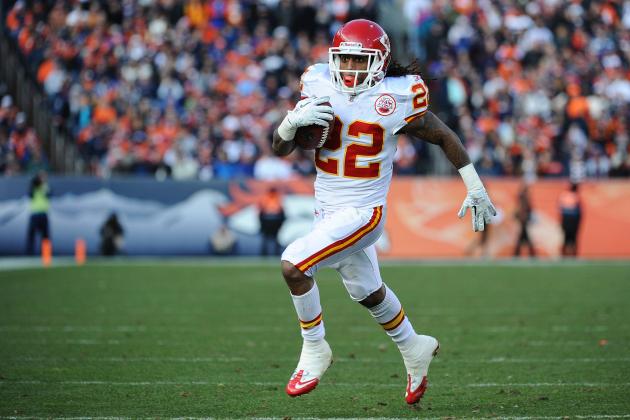 Garrett Ellwood/Getty Images
The Coliseum has been a home away from home for KC. That must change.
Quite simply, I hate the Kansas City Chiefs. I hate their silly arrowhead logo, dopey coyote-looking mascot, their fans, even the color red on account of this team. But let's face facts. The Raiders have only beaten the Chiefs one time at home since 2002. And it took a drive and a pair of amazing catches by Jacoby Ford to enable that to happen.
There have been blowouts (see: 28-0 last year) and heartbreaking losses (see: 2009 when DHB's attempted spike of a Bruce Gradkowski throw led to a game-ending interception and a 16-10 loss), but the constant has been Kansas City coming into the Coliseum and coming out with a win.
With a schedule that on the surface looks like one of the league's toughest, all home games will be important. But psychologically speaking, this is a must-win.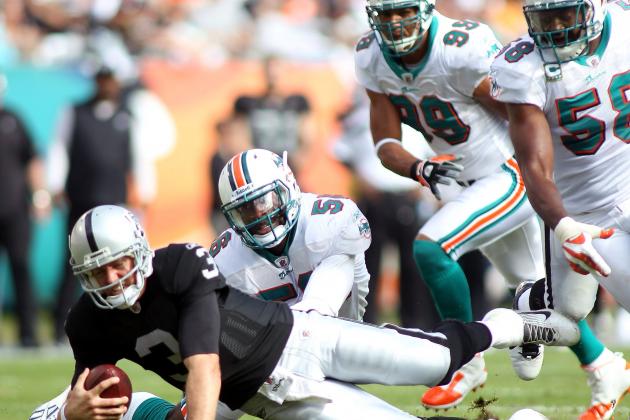 Marc Serota/Getty Images
Eminently forgettable.
I debated whether to put the Pittsburgh Steelers on this list to begin with. But other than 2010, the Raiders have played the Steelers well since 2002, even in defeat. The Dolphins, on the other hand, have given the Raiders two demoralizing defeats in the past two years.
In 2010, the Raiders were trying to bounce back from a rough loss in Pittsburgh, only to be completely shutdown on the ground in a 33-17 loss. Last year, with a three-game winning streak in hand, the Raiders were bullied and beaten decisively 34-14 in a game that was not even that close.
Reggie Bush was made to look like Larry Csonka and Matt Moore shredded the Raider pass defense. The theme of both games was the same: The Raiders could not establish the run on offense or stop it on defense.
That has been the post-2002 Raiders in a nutshell. And the Dolphins are a perfect example of a team they must improve against to truly become a different ball club.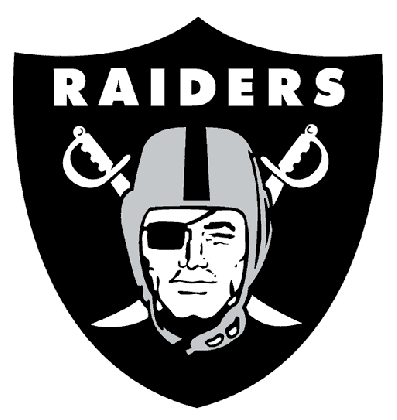 Basically these are the games I chose because of how they have impacted past seasons. The Raiders are in the early stages of an overhaul. A figurative face-lift on a franchise that was completely lorded over by the late Al Davis.
Now, there are steps to modernize all facets of the team, not in the least a defense that has looked the same for the better part of 25 years. How much the Raiders will improve remains to be seen.
What is clear is that there have been themes to every season, and these are the teams that have impeded Raider progress or shown just how far the Raiders still have to go.